The Paddington Bear 50p – what we know so far…
*** The official release date for the BRAND NEW Paddington 50ps confirmed as 18th June! ***
The UK's incredibly popular Beatrix Potter 50p coins are to be followed up by two new Paddington Bear 50 pence coins.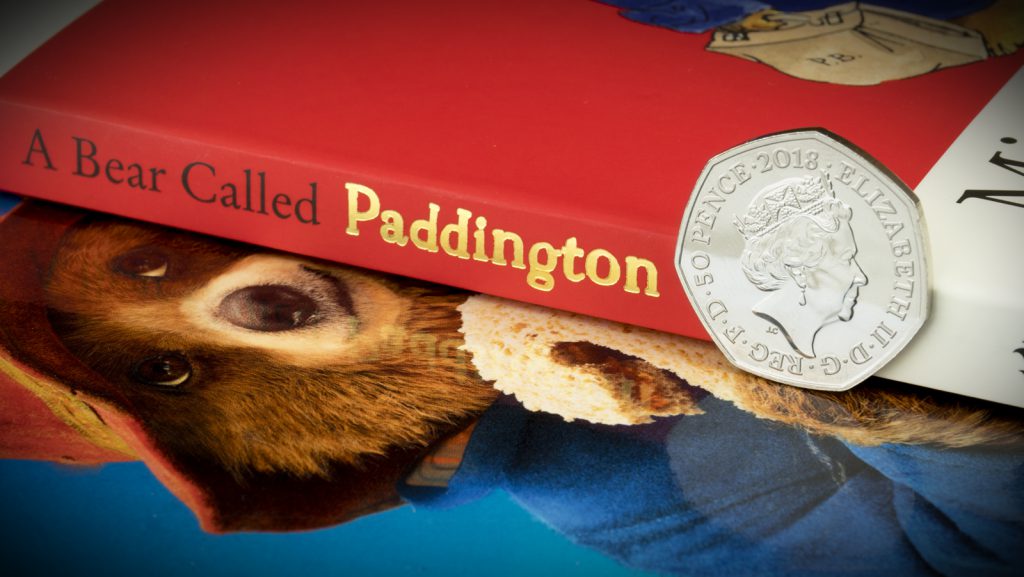 According to the Royal Proclamation, published on 9 February, there will be two new coins:
– Paddington Bear sitting on a suitcase in front of Paddington Station
– Paddington Bear waving a Union Flag outside Buckingham Palace
It's expected the coins will enter circulation later this year with commemorative collector's edition available in Brilliant Uncirculated, Silver and Gold being made available.
Of course fans of the movie Paddington 2, will remember a 50p coin playing an important part in his adventure.
Not the first time Paddington has appeared on a coin
In fact it's not the first time that Paddington Bear has appeared; he featured on 1 crown (25p) coins from both Isle of Man and Gibraltar – now listed for as much £30 on eBay.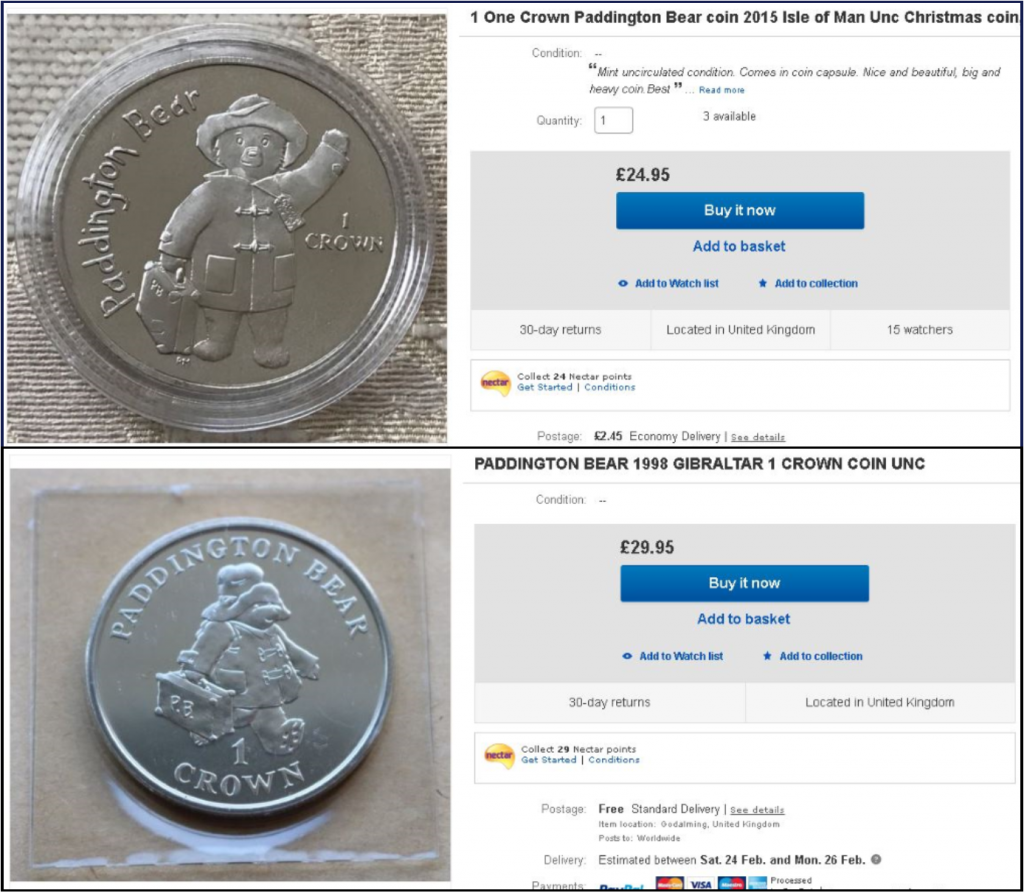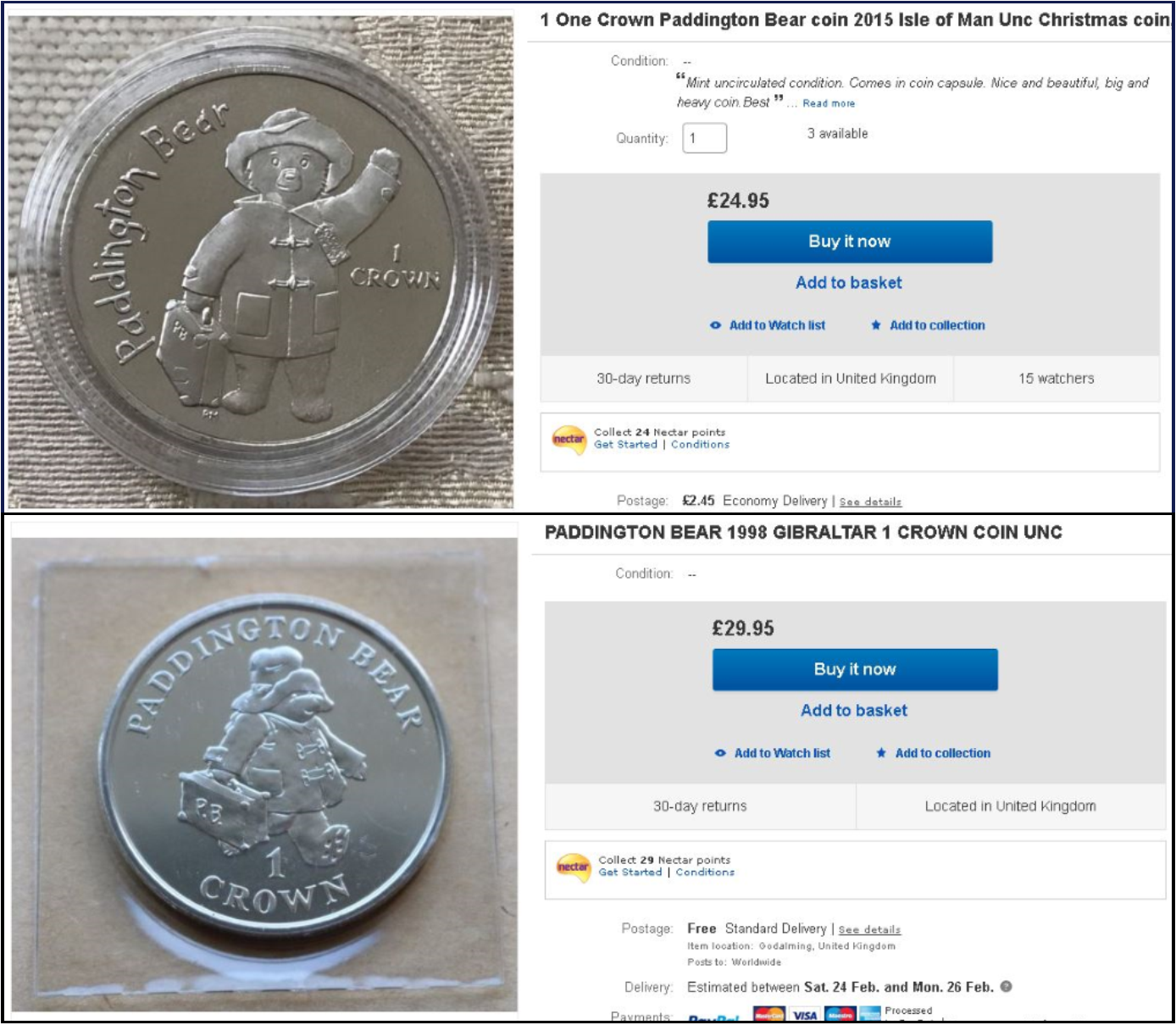 The next Beatrix Potter collecting craze?
Although all the details have not been released yet and the actual designs are still top secret, it seems likely that the Paddington 50p coins will be as popular with the British public as Peter Rabbit and friends have proved over the last three years.

————
Stay up to date with all the latest Paddington news…
Fill in your details below to be kept up to date with all the latest news about the Paddington Bear 50p coins.