Music Legends £5 series rocks the nation!
***BREAKING NEWS***
The first coin in The Royal Mint's Music Legends £5 series has just been released, and this £5 is sure to rock you…
For the first time ever, QUEEN feature on a brand new UK coin!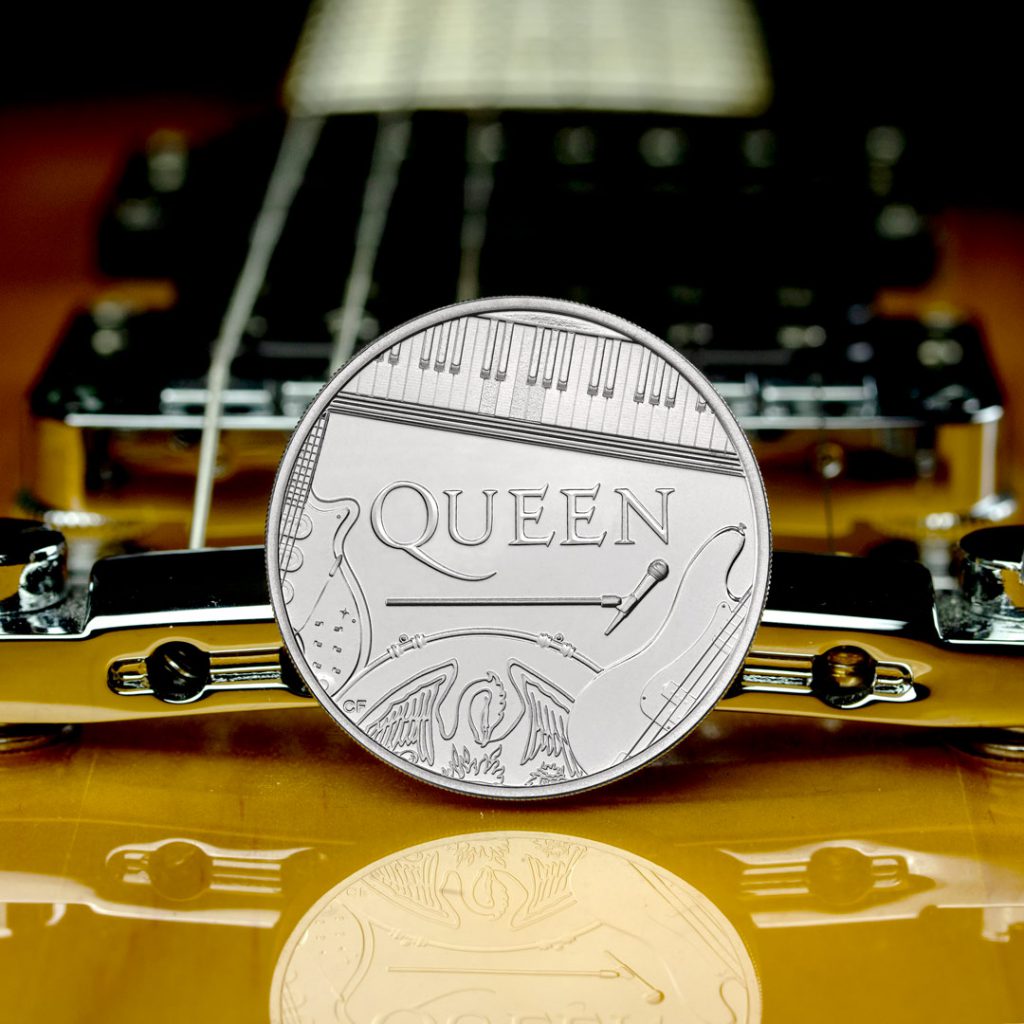 The Show Must Go On
As one of Britain's most iconic and influential bands ever, Queen's unique sound quickly propelled them to global stardom!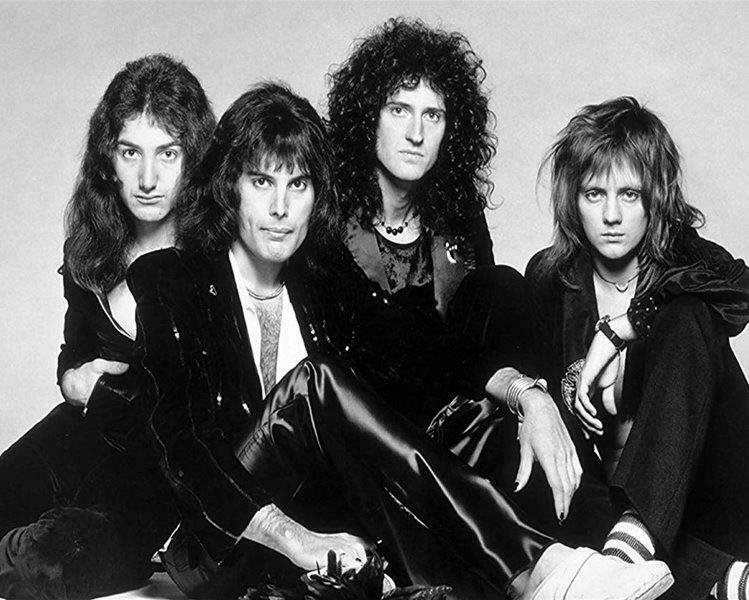 The band was formed in London in 1970 and released their debut album in 1973.
From one hit to another, Queen rocked the nation and became a British icon, creating unique and timeless songs which are still loved to this day.
And as of 2005, Queen albums have spent a total of 1,322 weeks on the UK Album Charts – equating to twenty-six years (according to the Guinness Book of World Records).
2020 Queen £5 Coin
To celebrate these true music legends, a brand new Queen £5 coin has been released by The Royal Mint.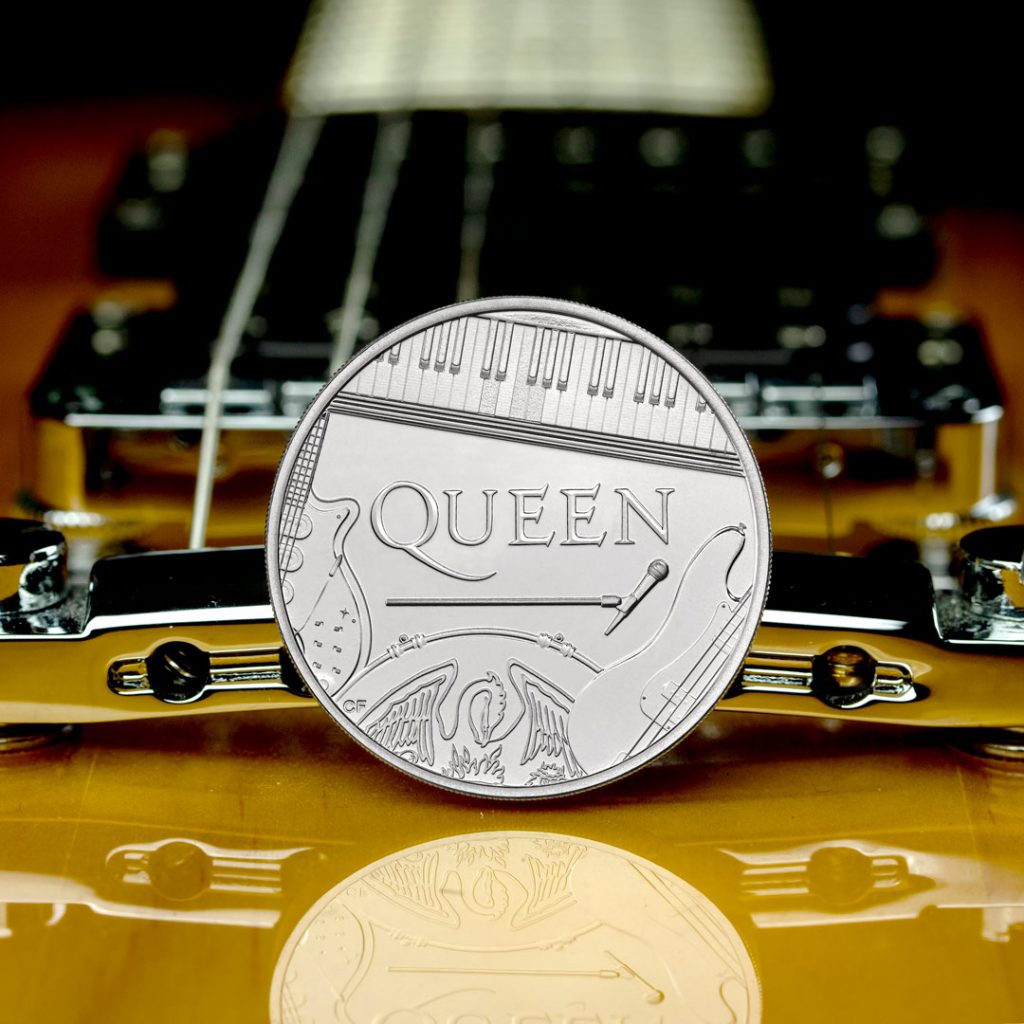 The £5 coin features a design by Chris Facey, showcasing the iconic instruments of all four founder members of the band: Brian May's Red Special guitar, John Deacon's Fender Precision Bass™, Roger Taylor's Ludwig™ bass drum, and Freddy Mercury's Bechstein™ grand piano.
But my favourite part of this coin design has got to be the grand piano with the opening notes of Queen's world-famous anthem Bohemian Rhapsody pressed down.
Band members Brian May and Roger Taylor have officially approved the design of this £5 coin and this, alongside the fact that the coin is full of numismatic firsts, is sure to make it particularly sought-after amongst collectors:
The first-time ever Queen have featured on a coin worldwide
The first-time ever a British band has been celebrated on UK coinage
The first in an exciting new series celebrating British music legends
I'm sure you're just as excited as we are by this brand new coin release and the start of the Music Legends £5 series. Who do you think will appear on the next coin in the series? Let us know in the comments below!
---
A genuine numismatic first – secure yours today
As you would expect with a coin this exciting, your brand new UK £5 has been struck to superior Brilliant Uncirculated quality and protectively encapsulated in official Change Checker packaging to preserve its quality forever.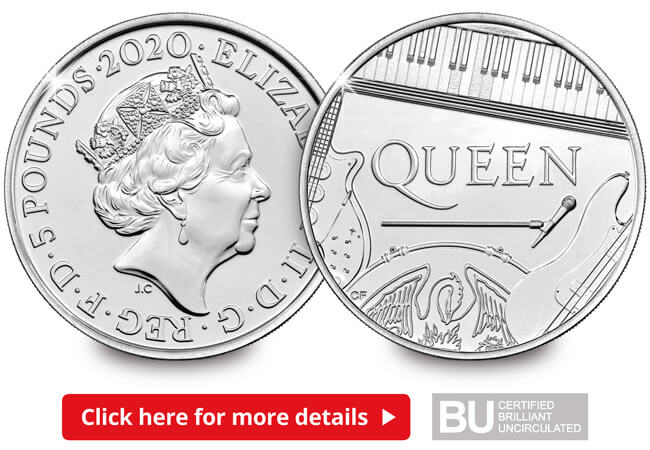 Become part of British history and secure the first-ever Queen £5 coin for your collection right now by clicking here.