Posts by Alexandra Siddons
Charles Babbage was an English mathematician and inventor who originated the concept of a digital programmable computer. He is even renowned for being the 'Father of Computers'!
In the year marking the 150th year of his passing, The Royal Mint has commemorated him on a brand new UK 50p, the latest issue in their Innovation in Science series.
2021 UK Charles Babbage 50p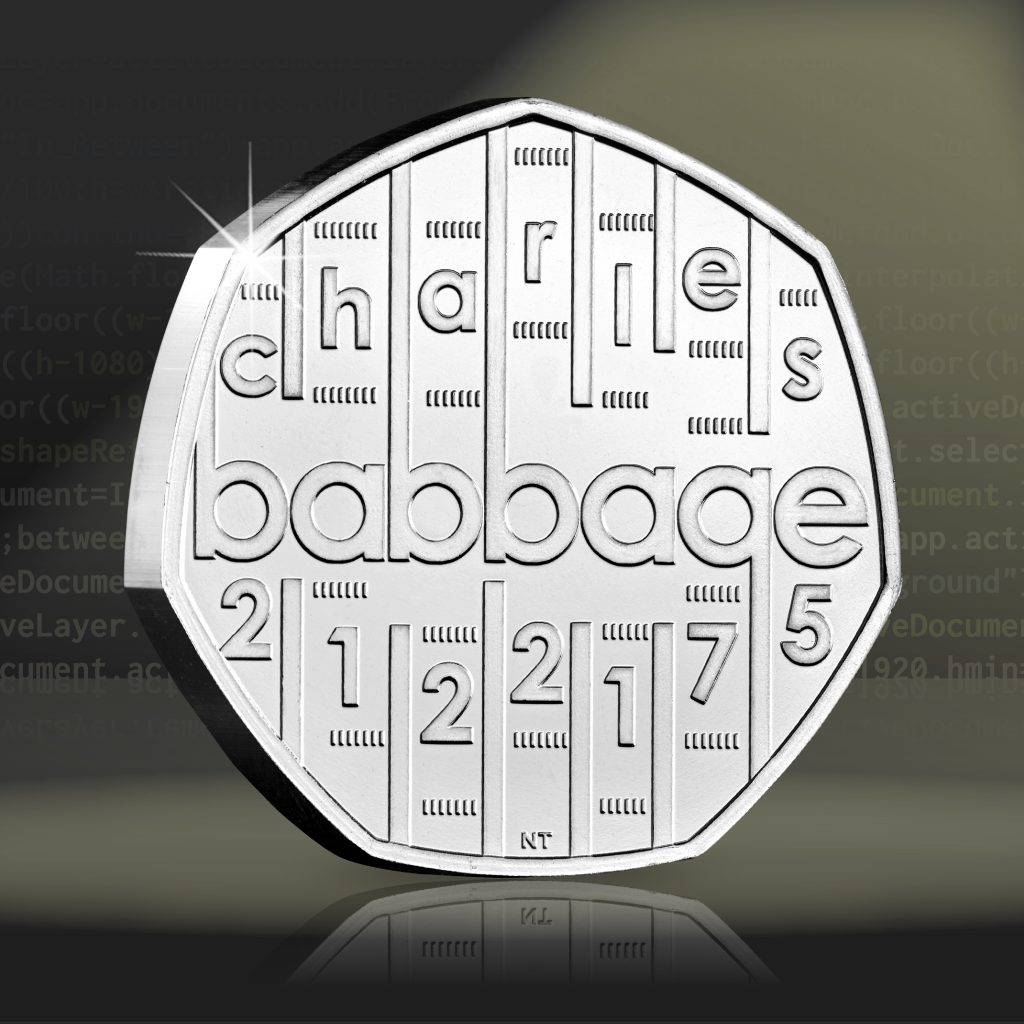 This brand new 50p, designed by Nigel Tudman and Jas Bhamra, features a clever design which links Babbage's extraordinary machinery to the digital age.
Believing scientific advancements should benefit everyone, Charles Babbage is the perfect addition to The Royal Mint's Innovation in Science series.
Excitingly, this brand new 50p is now available in Brilliant Uncirculated quality for JUST £4.50 (+p&p) for collectors. To secure yours today, in Official Change Checker packaging, simply click here >>
The Pioneer of Computing
Boasting an impressive career in calculus, astronomy, and arithmetics , Charles Babbage held the title of Lucasian Professor of Mathematics at Cambridge University.
The 1820s saw Babbage's development of his 'Difference Engine', which was a machine that could perform mathematical calculations. Initially constructed as a six-wheeled model, it was later developed into a bigger, better, and more complex machine – Difference Engine 2.
However, his fame as a computer pioneer largely came from his invention, the Analytical Engine. It could perform any arithmetical calculation using punched cards, as well as a memory unit to store numbers – the fundamental components of today's computers.
Babbage's ideas were well ahead of their time, making him a perfect addition to The Royal Mint's Innovation in Science series.
The Innovation in Science Series
This exciting series kick-started back in 2019 with the issue of the Stephen Hawking 50p.
2019 Stephen Hawking 50p
In 2019, less than a year since his death, The Royal Mint released a Stephen Hawking 50p coin, honouring his works as one of the most influential physicists of the modern age.
He became the very first person to be celebrated in The Royal Mint's Innovators in Science series and only the third person to be commemorated on a coin within a year of their death (the others being Winston Churchill and the Queen Mother!)
The reverse of the coin, designed by Edwina Ellis, features a stylised black hole and the inscription 'Stephen Hawking' . It also shows the Bekenstein-Hawking formula, which describes the thermodynamic entropy of a black hole!
2020 Rosalind Franklin 50p
In the year that would have marked her 100th birthday, The Royal Mint released a 50p celebrating the life and crucial work of Rosalind Franklin, the first female scientist to be commemorated on a UK coin.
David Knapton's striking design of this coin, features a depiction of Rosalind Franklin's X-ray, 'Photograph 51', which revealed the helical structure of DNA, in her laboratory at King's College, London.
One of Britain's greatest scientists, Franklin made a crucial finding to the discovery of the double-helix structure of DNA.
2021 John Logie Baird 50p
It's hard to imagine life without television but back in the early 1920s, it was a complete unknown.
That was until John Logie Baird successfully produced televised objects in outline in 1924, transmitted recognisable human faces in 1925, and demonstrated the televising of moving objects in 1926.
Issued in 20201, to celebrate the life and works of the 'Father of Television', the design of this 50p coin features key milestones from Baird's life, presented between the lines of transmission radiating from the centre of the coin.
---
We're so excited to see the 2021 UK Charles Babbage 50p join the marvelous Innovation in Science series and we're sure this brand new coin will prove incredibly popular with collectors!
Will you be securing these coins for your collection? Let us know in the comments!
---
Secure the 2021 UK Charles Babbage 50p in Brilliant Uncirculated quality!
Own the brand new 2021 UK Charles Babbage 50p in CERTIFIED Brilliant Uncirculated quality for JUST £4.50 (+p&p).
Your superior collector quality coin has been protectively encapsulated in Official Change Checker packaging to preserve for generations to come.
Did you know that an Insulin 50p is set to be issued this year?
The Royal Proclamation from the 23rd July 2021 confirmed that a 50p will be issued in 2021 featuring a design dedicated to the hormone, Insulin.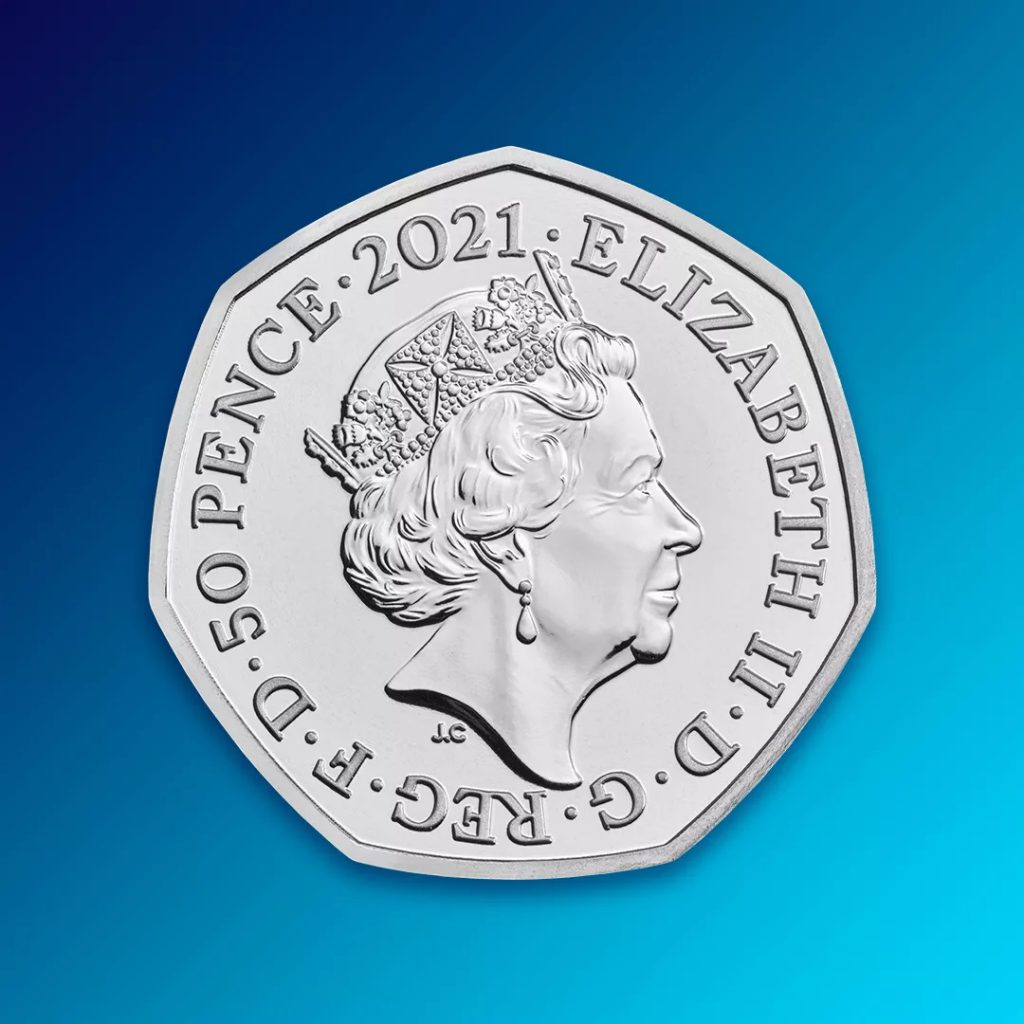 Whilst the design remains top secret, the Royal Proclamation reveals the coin's reverse design will feature a depiction of insulin molecules and the chemical formula for insulin.
Insulin was first discovered in 1921 by Sir Frederick G Banting, Charles H Best, and JJR Macleod at the University of Toronto.
Before this, very few people with type 1 diabetes lived more than a year or two, and it remains the only effective treatment for people with the condition to this day.
In the 100th anniversary year of its discovery, could this new 50p become the very latest issue in The Royal Mint's Innovation in Science series? It hasn't been confirmed but we certainly think it would make a great addition!
This series has brought us the 2019 Stephen Hawking 50p and the 2020 Rosalind Franklin 50p – both of which have proved incredibly popular with collectors!
We're so excited for the design of this brand new coin to be revealed – it's sure to make a huge breakthrough into the coin collecting world!
To make sure you don't miss out on adding this brand new coin to your collection as soon as it is released, you can sign up to the Change Checker Subscription Service here >>
Be one of the first to receive the brand new Insulin 50p!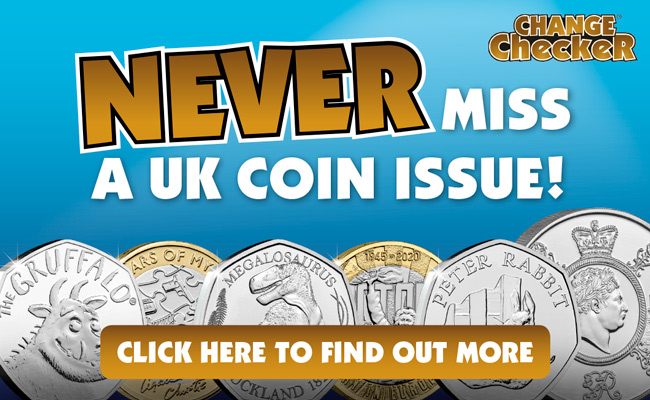 So, don't miss your chance to get ahead of the crowd and be one of the very first collectors to receive the latest UK new issue coins (including the Insulin 50p) as soon as possible after their release.
The Change Checker New Issue Subscription Service allows you to own the latest coin releases, delivered to your doorstep, without any of the hassle of ordering the coin yourself!
Simply choose the Subscription that best suits you. Find out more here >>
The A-Z of Great Britain 10p coins have been a firm favourite with collectors since they were first released in 2018, with 26 Quintessentially British designs capturing the public's imagination.
Unsurprisingly, some designs are proving more popular than others, but which ones are likely to fetch the most on the secondary market?
We've done the hard work for you by taking a look at which A-Z 10p coins are selling for the most on eBay and which ones you should be looking out for.

The ones to watch…
If you're lucky enough to have the 'R' for Robin 10p in your collection, you might want to keep hold of it, as it currently sells for around £6.99 on the secondary market – which is a pretty hefty return on its face value!
Equally, the B for Bond 10p, which has proven time and time again to be popular with collectors, is currently selling for around £6.25 on the secondary market sites.
These are some really big prices to pay for these A-Z 10p coins and it's certainly higher than we'd expect to see!
We would always suggest caution and user discretion when buying and selling on eBay. Remember you can always use our 5 eBay Buying Tips which are on our blog, to make sure you get the most out of your money.
Dipping slightly in price, we see the L for Lochness Monster 10p selling for around £4.20 on eBay and the N for NHS fetching a similar price too.
How many A-Z 10p coins are out there?
In 2018, it was confirmed that 220,000 of each design were issued for circulation, but it wasn't until 2021 that we saw the 2019 mintage figures confirmed.
Collectors who have managed to find the 2019 dated Q, W, Y, Z, and R 10p coins will be delighted to see that these have a lower mintage than the other 21 designs from that year.
The 2019 World Wide Web, Yeoman Warders and Zebra Crossing 10p coins all have a mintage of JUST 63,000! When you compare that to the rarest 50p in circulation, the Kew Gardens 50p, which has a circulating mintage of 210,000, it puts into perspective just how rare these 10p coins are.
Interestingly, the Robin 10p, which currently has the highest median sold price out of all of the A-Z 10p coins, has a combined 2018 and 2019 mintage of just 284,000, compared to 304,000 for the majority of the other coins!
These coins are notoriously tricky to find, but have you been lucky enough to come across any in your change? Let us know in the comments below.
 Secure the ultimate commemorative for Change Checkers who are collecting all of the A-Z 10ps
The A-Z of Great Britain Collector's Medal is the ultimate commemorative for Change Checkers who are collecting all of the A-Z 10ps – a total of 26 designs all issued in 2018!
Your medal will be protectively encapsulated and is the perfect momento for Change Checkers collecting the A-Z of Great Britain 10p coin Series.