When Kensington Palace confirmed the news that Prince Harry and Ms Meghan Markle will marry on the 19th May, the nation rejoiced.
And whilst only close family and friends will attend the wedding in less than two weeks time, millions of people will tune in to watch the ceremony on television.
The event will go down in history.
And to mark the occasion, a special commemorative £2 coin has been issued.
Limited number to enter circulation
The new coin has been authorised by the Isle of Man Treasury and has received official approval from Buckingham Palace. But what makes this coin even more special, is the fact that it is the VERY FIRST time that a British Isles specification bi-metallic £2 coin has been struck to mark such a significant royal event such as this.
Most importantly, this coin has been authorised by the Isle of Man Treasury, has full legal status AND a very limited number will enter circulation in the Isle of Man, so Isle of Man based Change Checkers are about to become the envy of collectors everywhere.
The FIRST EVER royal bi-metallic £2 coin
This is the very first time a British Isles standard specification bi-metallic £2 coin has ever been chosen to mark a royal event, so we expect this coin to be extremely popular. And as we already know, coins from the British Isles rarely turn up in our change in the UK, making them some of the most sought-after circulating coins around.
The design depicts two St George's Chapel bells, engraved with the couples official names – HRH Prince Henry of Wales and Ms Meghan Markle. The Isle of Man Coat of Arms is at the top of the coin with and ornate pattern engraved around the outer edge.
As the first major Royal occasion to feature on any British Isles standard specification £2 coins, this is a very significant moment.
The Happy Couple
It's reported that Harry and Meghan first met when they went on a blind date in July 2016 after being introduced by a mutual friend.
After four months of secretly dating, the news finally leaked in October 2016 that Prince Harry was dating an American actress.
Harry confirmed his relationship with Meghan on the 8th November, 2016, when he demanded that news outlets respect her privacy.
After months of speculation, Prince Harry and Meghan Markle finally announced their engagement on the 27th November, 2017.
The Wedding Day
HRH Prince Harry and Ms Meghan Markle will marry on the 19th May, 2018. The marriage will take place in St George's Chapel at Windsor Castle at 12pm.
Interestingly their decision to wed on a Saturday goes against tradition, as royal weddings usually take place on a weekday. The Duke and Duchess of Cambridge wed on a Friday and the Queen on a Thursday.
Kensington Palace has said that "around 600" guests will be in attendance, a small crowd compared to the Duke and Duchess of Cambridge who wed in front of 1,900 guests.
It's widely suggested that Prince George and Princess Charlotte will be page boy and flower girl.
After the marriage service, Harry and Meghan will undertake a carriage procession from St George's Chapel through Windsor town returning to Windsor Castle along the Long Walk.
---
Secure the FIRST EVER royal bi-metallic £2 coin for your collection today
Secure the brand new Isle of Man Royal Wedding £2 coin today in Brilliant Uncirculated quality for £8.99.
Of course your coin will also be protectively encapsulated and certified with a hologram to guarantee its superior quality.
Add this historic Royal coin to your collection today >>
Exchequer Secretary, Robert Jenrick has seemingly secured the future of Britain's Penny and Tuppence coins.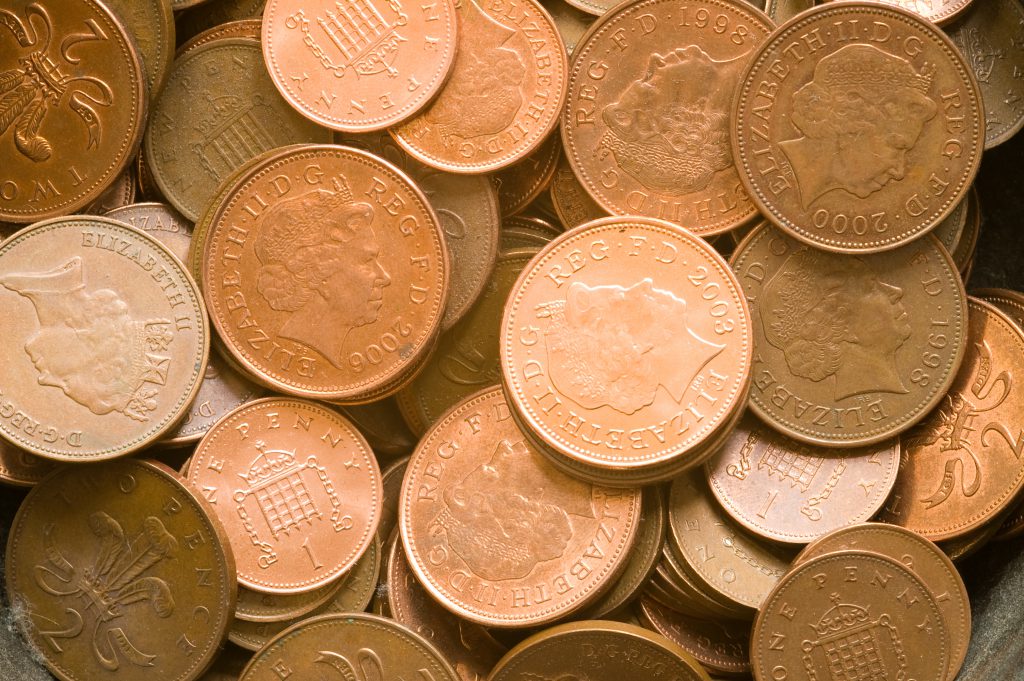 Speaking at the historic Trial of the Pyx ceremony on the 27th april, the Treasury Minister launched an impassioned defense of coins.
Describing coins as "freedom in the palm of your hands" he went on to focus on their crucial role in uniting a nation, as well providing simple and easy payment method for over 2.7m Britons.
But most importantly, for those of us fearing the demise of the British Penny and Tuppence, hinted at by Chancellor Philip Hammond during his Spring Statement, he was very clear.
"So the penny is safe. Safe today, safe as long as the British public cherish it and see in it, more than a unit of currency, but a metaphor for the enduring strength and continuity."
Watch as Yasmin and Luke discuss all the latest news from the world of change collecting: