Nessie discovered on new 10p coin
The Royal Mint has revealed where the Loch Ness Monster has been hiding for all these years – on a brand new legal tender 10p coin.
The coin will enter general circulation from the 1 March, initially via Post Offices, as part of the Royal Mint's new A to Z of Great Britain 10p coin series.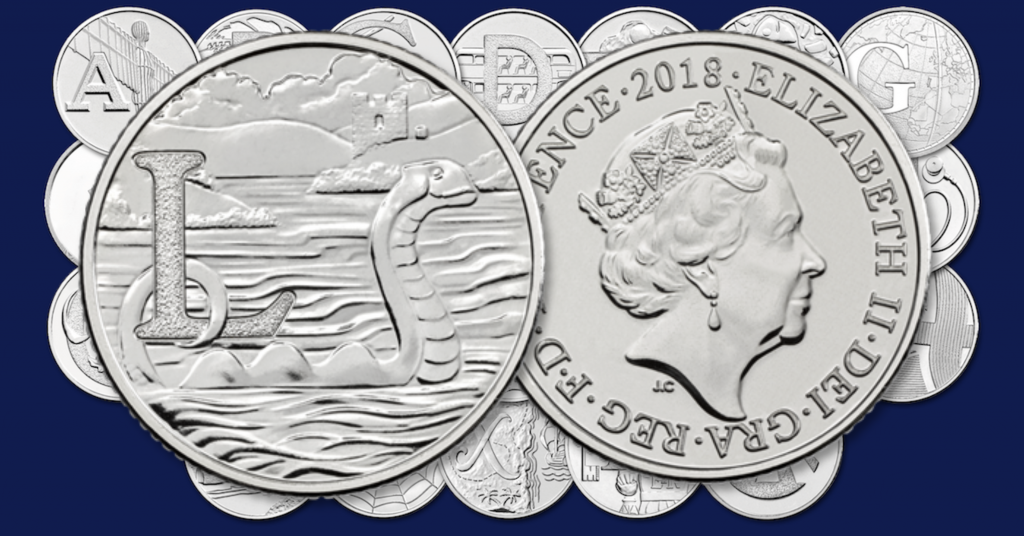 The new coins, which are certain to be highly popular with collectors, use the letters of the alphabet to depict quintessential Britain from A to Z. Other highlights amongst the new 10p coins include:
All 26 new 10p coins will start to enter circulation from 1 March across the UK, as collectors rush to find them in their change in the hope of being amongst the first people to build a complete collection.
Quick to disappear as collectors grab the new coins
If previous experience is anything to go by, the new 10p coins will be quick to disappear from circulation as collectors grab the new design.
The last time The Royal Mint produced a similar series of coins was in 2012, when they released 29 50p coins for the London 2012 Olympics. 75% of those disappeared from circulation within a year and if you want to secure the scarce Olympic 50p Football design today, expect to pay around 20 times its face value.
For those of you keen to own the complete your set right away, or perhaps just own the individual Loch Ness Monster 10p Coin, don't worry, you won't have to trawl through thousands of 10p coins – special collector's editions of the coins are available, as well as a more limited Silver versions of the coins.
---
The Loch Ness Monster 10p coin is available in base metal and silver collector's editions from The Westminster Collection – click here for details.