It's not often that such eager anticipation surrounds the issue of a new £1 coin, but the new Royal Arms £1 has captured the imagination of Change Checkers ever since it was revealed at the end of last year.
It is the fourth Royal Arms design since the £1 coin made its debut appearance in 1983 but in a recent Facebook vote, our fans have already hailed it as their favourite, months before its scheduled release date. And it is easy to understand why.
Timothy Noad's contemporary interpretation of the classic British emblem is both bold and original. His design covers a substantial portion of the coin's reverse, bringing the smaller and normally indistinguishable details to life.
The traditional quartered shield is of course the same, but the crowned lion and unicorn flanking it are far more striking. Noad has also included a subtle twist on the usual design, with a rose, thistle, shamrock and leek at the bottom to represent the four constituent countries of the United Kingdom.
But the coin's appeal does not stop at its design. It is the very first £1 coin to feature the new portrait of Her Majesty by Jody Clark. It could also be one of the final designs to feature on the pound coin as we know it. The new 12-sided shape will be introduced in 2017 and the window for new designs is getting ever smaller.
---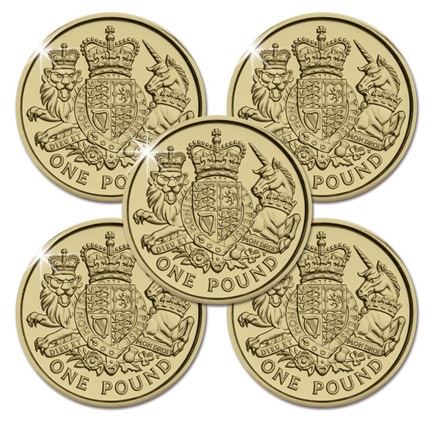 Can't wait?
If you can't wait to find the new Royal Arms £1 in your change, you can own not one but FIVE straight from the Mint – keep one and swap the rest! The Royal Arms £1 Swapper's Pack  is available now for just £10…
Only weeks since it was confirmed that a new £2 coin featuring Britannia will be issued later this year, we have more exciting news that another £2 coin is just around the corner.
Prior to release, any new UK coin specification is always announced by Royal Proclamation in the London Gazette, and their latest update has confirmed the unexpected new arrival.
But this is not going to be any ordinary £2 coin…
In fact this coin is unprecedented.
Although it will be legal tender and have a conventional denomination, it will be 38.6mm in diameter and struck in fine silver. Crucially, it will also be the UK's first coin to be struck with a weight of 1.5 ounces.
It will be a £2 coin which is far removed from the bi-metallic versions which we know so well.
But of course, a £2 coin with a crown-sized diameter and purity of .999 fine silver is nothing new to collectors. After all, the Silver Britannia has been issued every year since 1997 with exactly those specifications.
The key difference with this new coin is its unusual weight. A 1.5 oz coin with the diameter of a £5 coin means we can expect this new coin to be approximately 1.5 times thicker than a normal commemorative £5 coin.
A traditional design
As worded in the Gazette, the reverse design of this new Silver coin will feature;
"three Lions passant guardant, being that quartering of Our Royal Arms"
In other words, the section of the Royal Arms Shield which appears on standard issue UK £1 coins – pictured here.
So the question is – why is this new commemorative £2 coin being issued?
A brand new coin specification is normally reserved for only the most significant of occasions. The Royal Baby is due in April so could it be in anticipation of the latest addition to the Royal family?
We will find out in due course, but for now we can only speculate and your guess is as good as ours!
---
UPDATE: 
The Royal Mint has confirmed that they will be issuing a commemorative coin for the new Royal Baby, but it will have a £5 denomination.
So the mystery remains as to why and when this new 1.5 oz silver coin will be released…
Jody Clark recently added his name to an illustrious list in the history books by becoming only the fifth person to create an effigy of Queen Elizabeth II for British circulating coins.  Each artist has given their own portrayal of the Queen which offers us a numismatic timeline showing her changing profile over the years.
But which of the five is your favourite? Place your vote below.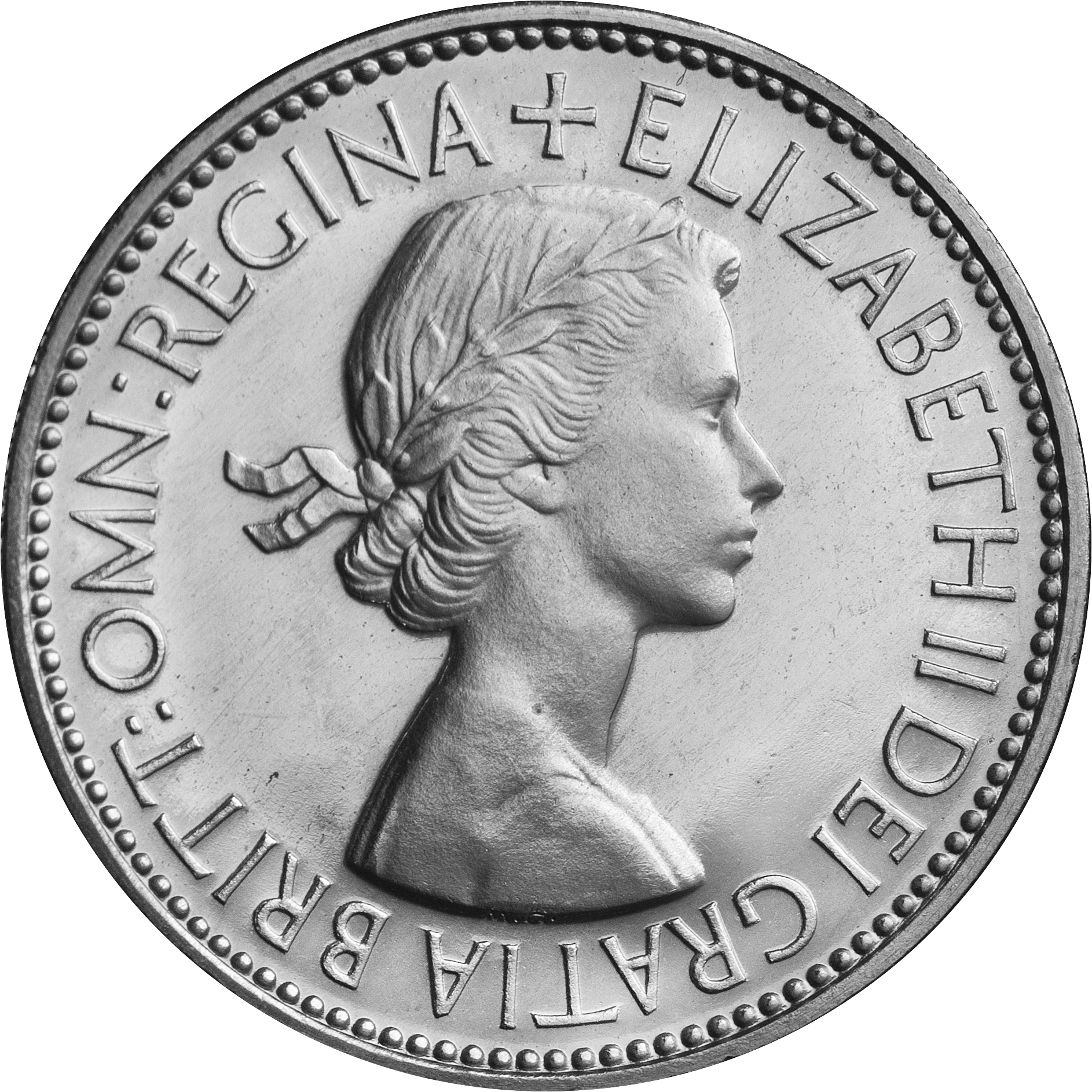 1. Mary Gillick (1953 – 1970)
The very first coins of Queen Elizabeth II's reign bore Mary Gillick's portrait of a youthful looking Queen, which she engraved especially for the new coins. Her uncrowned portrait is still used on Maundy Money distributed each year by Her Majesty.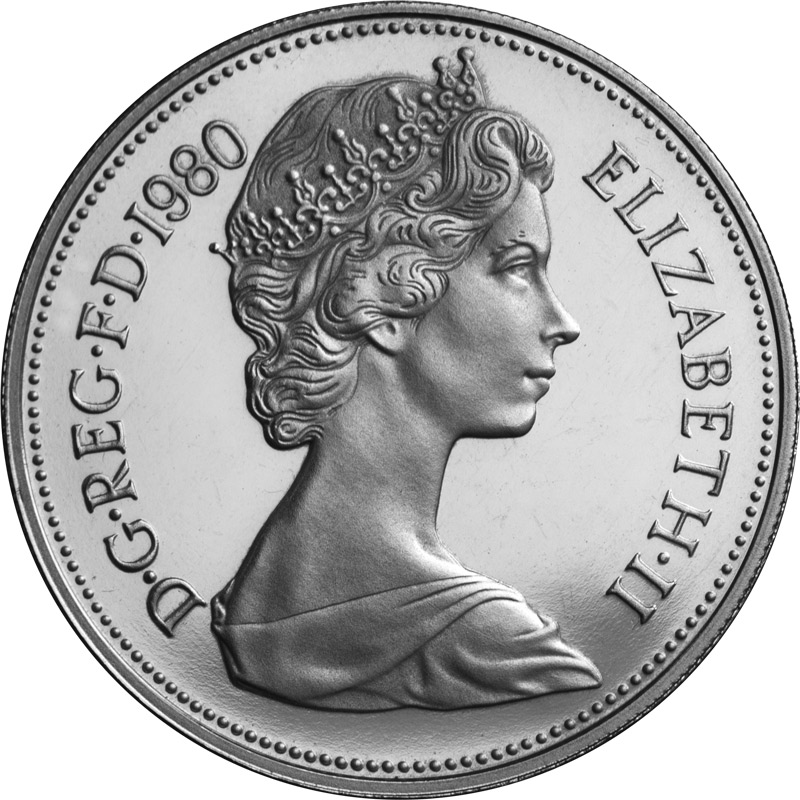 2. Arnold Machin RA (1968 – 1984)
With decimalisation approaching, the Queen's portrait was refreshed with Arnold Machin's new sculpture. Commissioned in 1964, it first appeared in 1968 on the new 5p and 10p coins. A version of the design with a tiara was introduced on stamps in 1967 and remains to this day.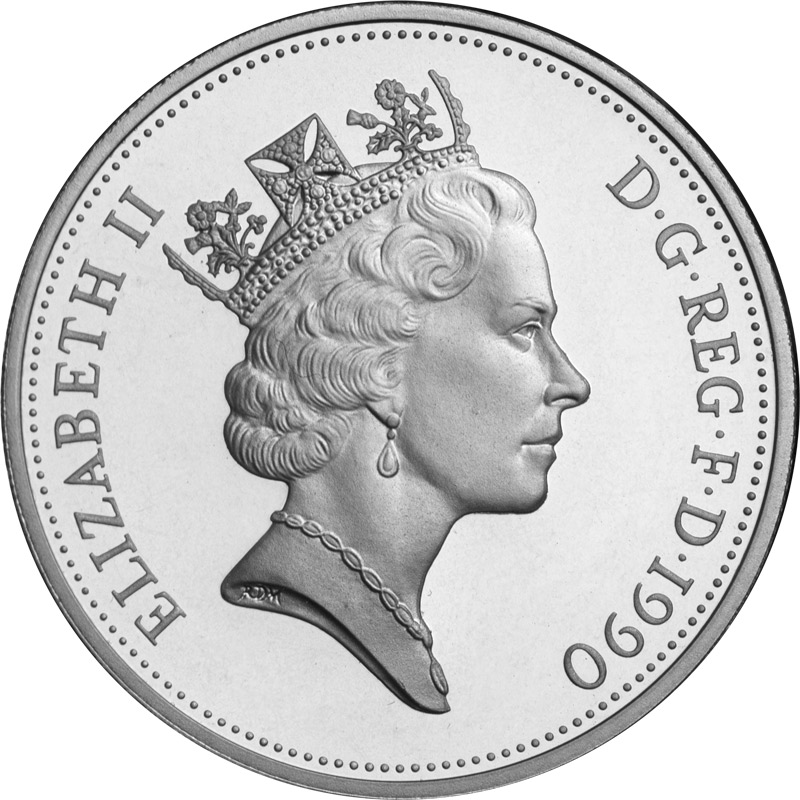 3. Raphael Maklouf (1985 – 1997)
With his portrayal of Her Majesty, Raphael Maklouf aimed to "create a symbol, regal and ageless". Unlike the others, his original formal portrait depicting Queen Elizabeth II wearing the Royal Diadem was 'couped' (cut off above the shoulders) to become the third official effigy.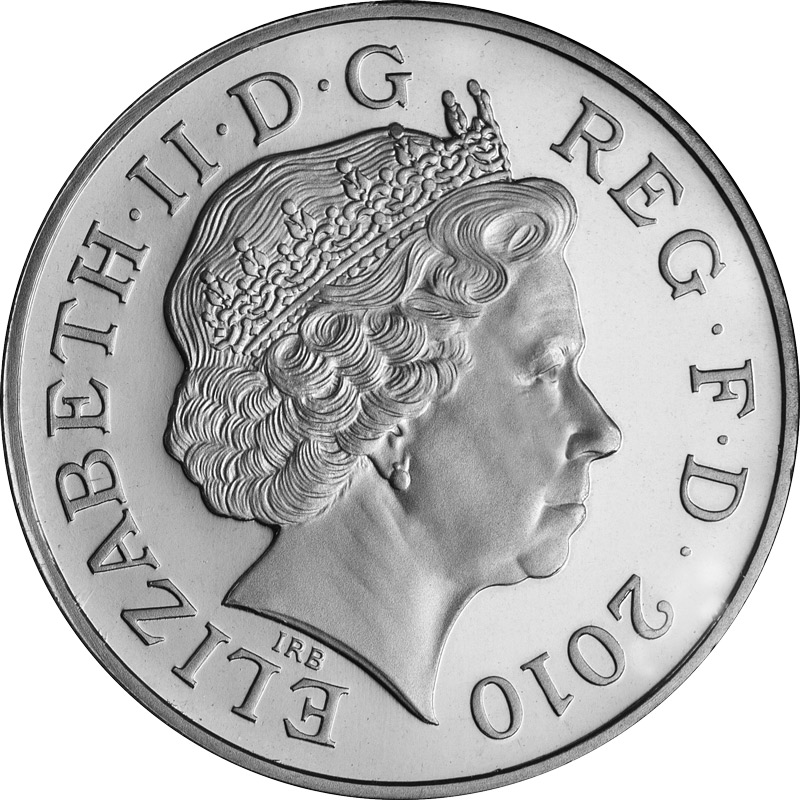 4. Ian Rank-Broadley FRBS (1998 – 2015)
The next portrait was created to fill the full circle of the coin in a deliberate response to the new smaller 5p and 10p coins in circulation. The designer, Ian Rank-Broadley FRBS, aimed to show the Queen with "poise and bearing" with his noticeably more mature portrayal.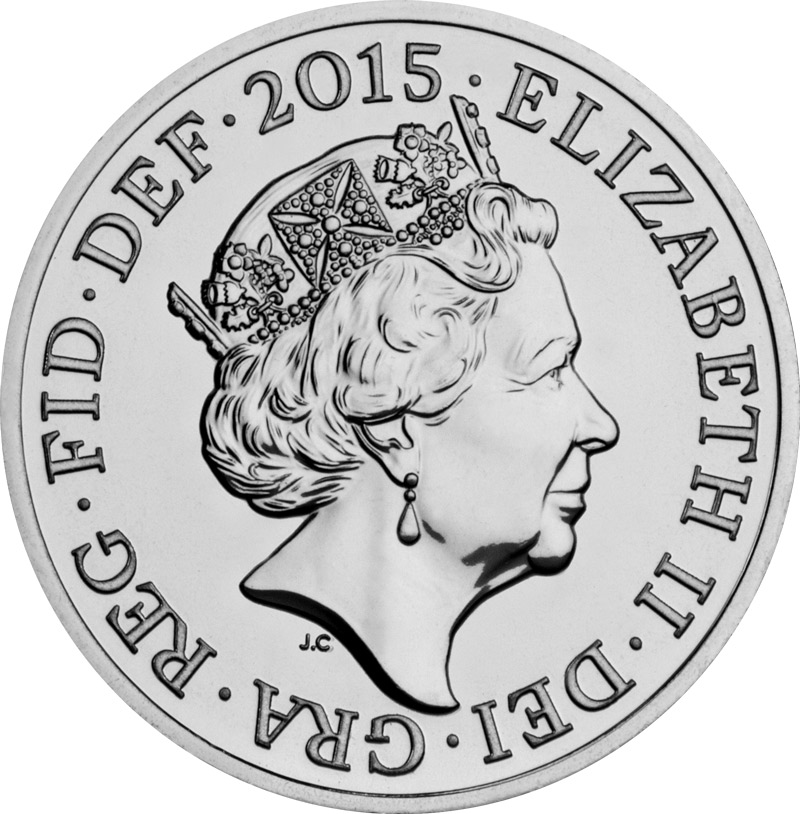 5. Jody Clark (2015 – )
The latest portrait by Jody Clark was unveiled on 2nd March 2015 during a ceremony at the National Portrait Gallery. His elegant depiction of Queen Elizabeth II was selected by the Royal Mint Advisory Committee – and he is the first Royal Mint engraver for over 100 years to be commissioned for a royal coinage portrait.
[polldaddy poll=8705314]
---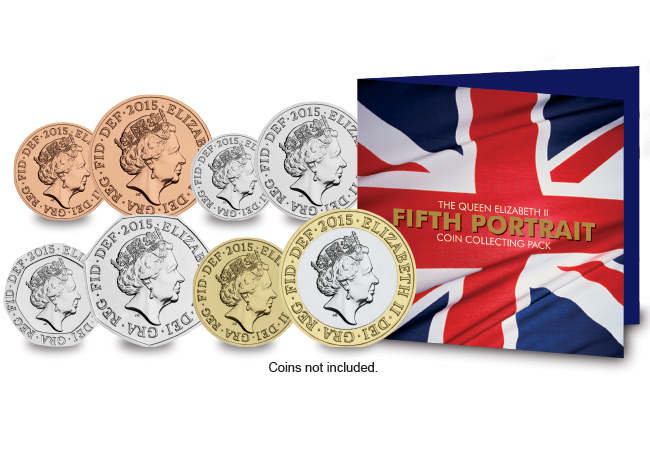 Collect all 8 new portrait coins
Be ready to collect all the new portrait coins straight from your change with Change Checker's New Portrait Coin Collecting Pack.
Click here to reserve yours