I still can't quite believe 2020 is here and we're into a new decade! But what better excuse could there be to take a look back at some of our favourite coin releases from the past 10 years?
Along with new coins, the numismatic world as a whole seems to have expanded as a new generation of collectors have discovered the joy of this fantastic hobby.
There's no denying we've seen some incredible coins released since 2010, but the Change Checker team have picked out our personal favourite TOP FIVE.
So without any further ado, here are the coins we believe to be the greatest of the past 10 years. Drum roll please...
---
1. The London Olympic and Paralympic 50ps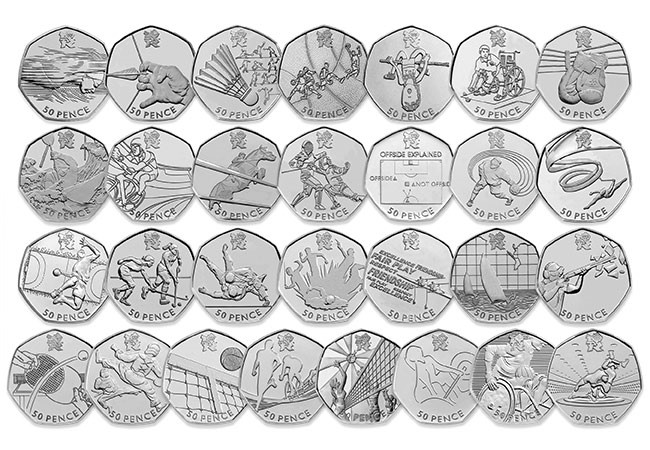 Issued to mark the 2012 Olympic and Paralympic Games hosted by London, this coin series played a huge part in transforming the 50p into the UK's most collectable coin.
29 different 50p coin designs were released to commemorate the different sports and across the nation millions rose to the challenge of collecting them all.
The Royal Mint now estimates that as many as 75% of the Olympic 50p coins have been removed from circulation by collectors, which is a testament to their popularity.
It was certainly the Olympic 50p series that reawakened the nation's love of coin collecting in the last decade, so we just had to include them at the top of our list!
2. The Beatrix Potter 50ps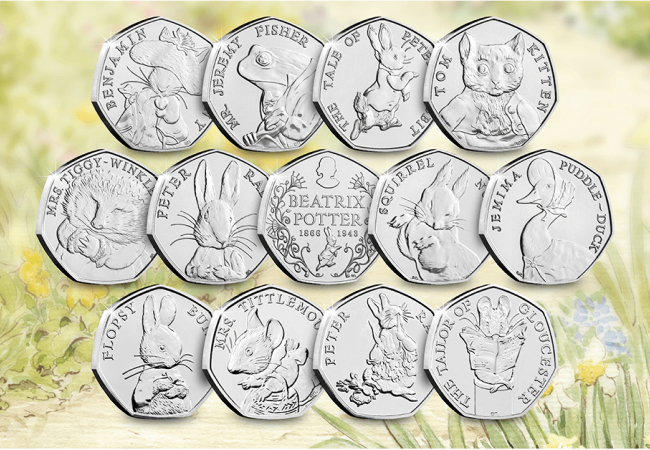 Next up is a series which inspired a whole new generation of collectors, and for that reason it would be a crime not to include the Beatrix Potter 50p series on our list.
Just like me, I'm sure you'll have fond childhood memories of reading the enchanting tales of Peter Rabbit and his friends as a child and this beautiful 50p series really does do justice to those memorable tales.
4 years, and 14 coins later, the Beatrix Potter 50p coins remain one of the public's favourite ever collection of coins.
Since The Royal Mint released the first Beatrix Potter 50ps in 2016, these charming coins have created a collecting frenzy, becoming increasingly sought-after to this day.
I'm sure I'm not alone when I say that this is one of the stand-out coin series of all time, let alone the decade!
3. Queen Elizabeth II's 90th Birthday £5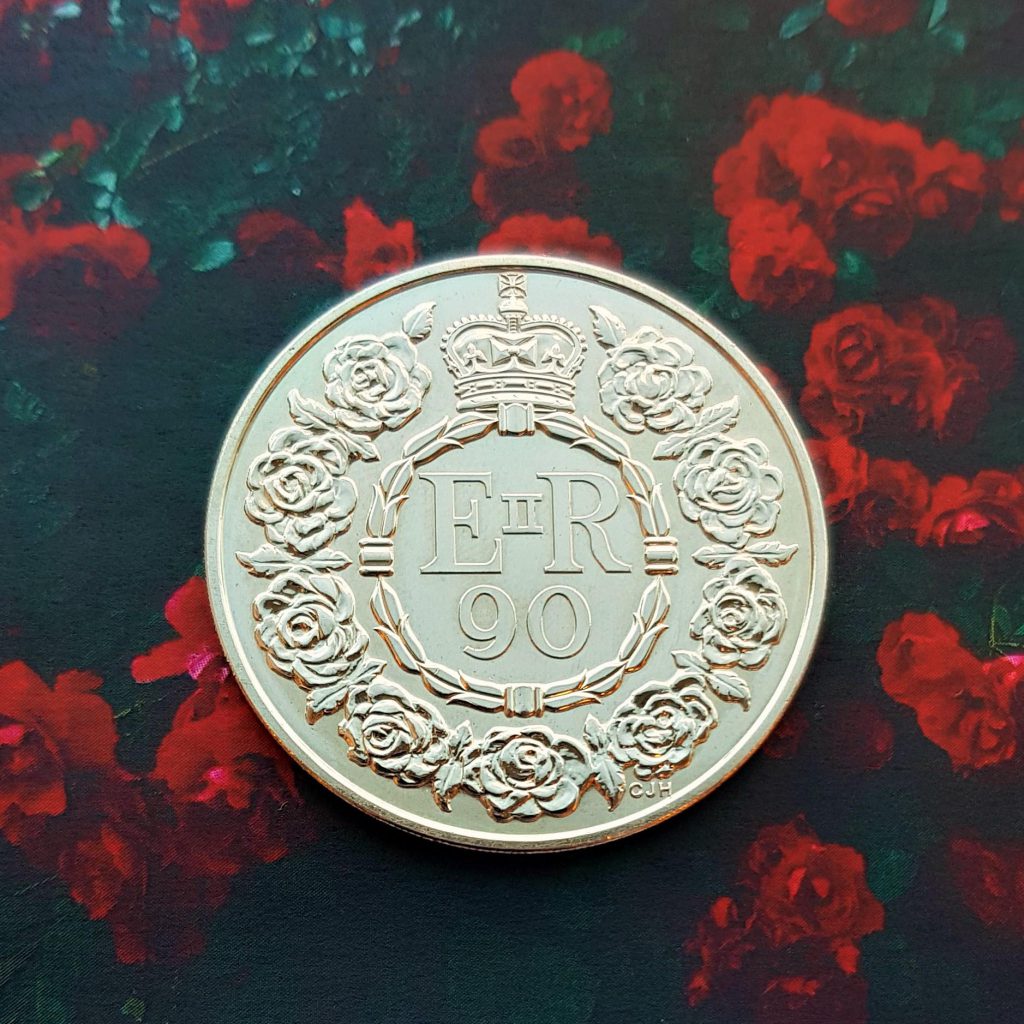 As a nation, we've celebrated Her Majesty the Queen's landmark birthdays, jubilees and wedding anniversaries during her long and eventful reign.
Traditionally, the Queen's birthday milestones are celebrated with £5 coins, as seen issued in both 1996 and 2006 to mark her 70th and 80th birthdays.
And so, this decade, when Queen Elizabeth II became the first British monarch to celebrate their 90th Birthday, the release of this £5 coin in 2016 was particularly special and hugely significant for collectors around the world.
This was the only official UK £5 coin to mark this special occasion, designed by acclaimed artist Christopher Hobbs, who captured the Queen's love of flowers, showing nine roses – one for each decade of the Queen's life.
4. 2015 Britannia £2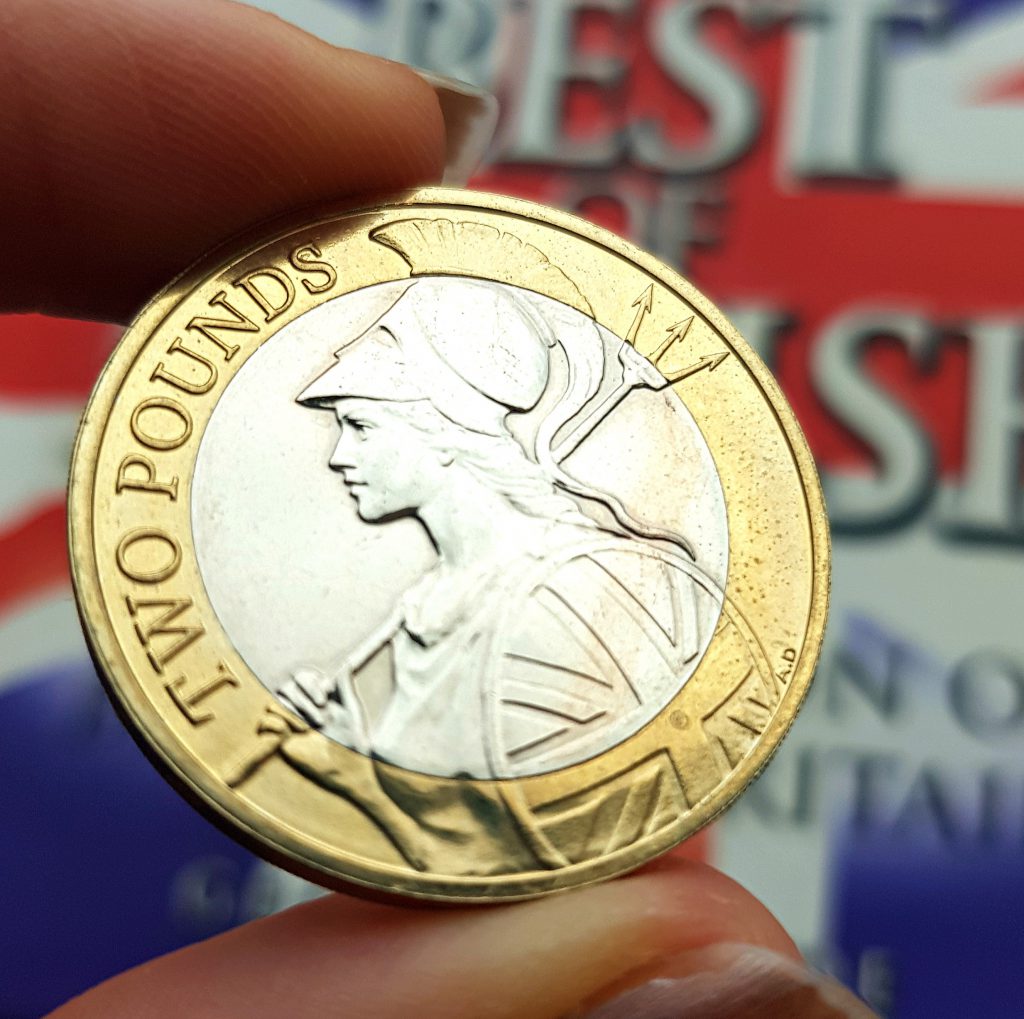 Britannia has a long standing history with British coinage, having featured on a British coin in one way or another for more than 300 years.
In 2008 she was surprisingly dropped from the 50p, despite a Daily Mail campaign to save her. However in February 2015 it was announced that Antony Dufort's modern interpretation of Britannia would be making a triumphant return to British circulating coins, replacing the definitive £2 "Technology" design which had featured on the coin since 1997.
This was a very popular move from The Royal Mint, but it wasn't until the mintage figures were announced that the real surprise was unveiled…
Only 650,000 of the 2015 dated Britannia £2 coins had been stuck for circulation, making it one of the rarest UK £2 coins ever!
The rarity and numismatic significance of this coin as the UK's new definitive £2 means it had to earn a spot on our Top Five list.
5. The A-Z of Great Britain 10ps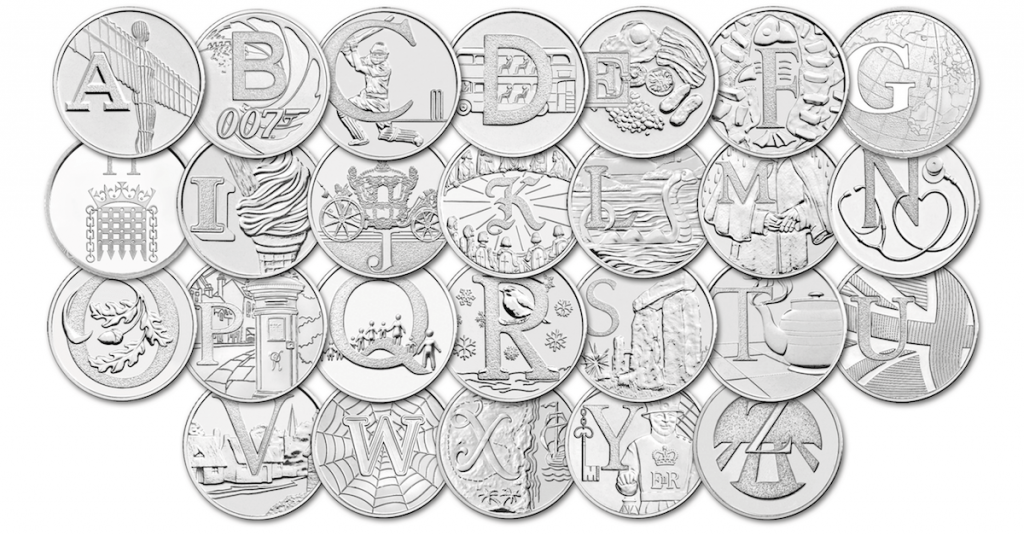 In 2018, The Royal Mint sparked huge excitement across the nation with the surprise release of 26 brand new 10p coin designs.
Each coin design was created to represent an image of what makes Britain British from A – Angel of the North, all the way to Z – Zebra Crossing, and collectors quickly fell in love with these unique coins.
Figures for 2018 confirm that 220,000 of each design entered circulation, meaning each design is almost as rare as the Kew Gardens 50p – the UK's rarest coin in circulation!
A further 2.1 million A-Z 10ps were released in 2019 overall, meaning there really aren't many to go around and many collectors are struggling to come across them in their change as they are being snapped up so quickly.
The A-Z 10ps really have been one of the biggest numismatic talking points of the decade and so they just had to be included on our list. Have you been lucky enough to find any?
Of course there have been so many other incredible releases in the past 10 years and narrowing it down to just five was a tough job, but we certainly feel that these coins have got to be highlights of the last decade.
Let us know which coins would make it into your Top Five in the comments below!
---
If you're interested in coin collecting, our Change Checker web app is completely free to use and allows users to:
– Find and identify the coins in their pocket
– Collect and track the coins they have
– Swap their spare coins with other Change Checkers
Sign up today at: www.changechecker.org/app
The 2020 George III £5 was issued as part of the Annual Coin Set on the 1st January and today the coin has been individually released.
King George III was the first king of the United Kingdom (which was officially formed in 1800) and to this day remains the longest reigning king in British History, reigning for an astonishing 59 years.
Throughout his reign, Britain fought in wars against France and America and from these wars the country emerged as a world power.
And so, in this anniversary year marking 200 years since his death, it seems only fitting that a brand new United Kingdom George III £5 coin should be issued.
2020 King George III £5 Coin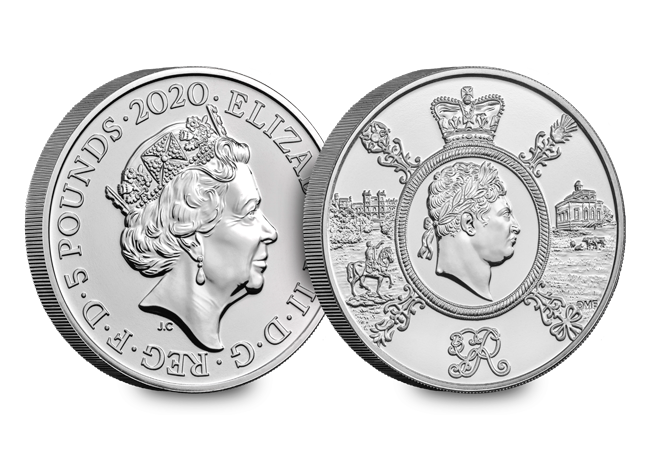 This is the first time George III has been celebrated on modern UK coinage and the stunning design explores the multifaceted nature of Britain's longest reigning king.
Designed by renowned Royal Mint designer, Dominique Evans, the famous Bull's Head portrait of George III is shown in a crowned cartouche, with the royal residence and his place of death, Windsor Palace, to the left and the King's Observatory, which was founded by King George, to the right.
Click here to secure this coin for your collection!
Our Top Three George III Coins
But of course this is not the first time that King George has featured on UK coinage…
Throughout his reign from 1760 – 1820, the portrait of the king featured on the obverse design of Britain's circulating coins.
We've taken a look at what we feel are three of the most interesting coins issued during his reign and the stories behind them.
1819 Sovereign
The very first gold Sovereign was struck during Henry VII's reign in 1489, when the king ordered The Royal Mint to produce "A new money of gold."
Originally Sovereigns were circulating coins accepted in Britain and elsewhere in the world, however it is now a bullion coin and is sometimes mounted in jewellery.
Many recent Sovereigns feature the well-known design of Saint George and the Dragon on the reverse, along with the initials (BP) of the designer, Benedetto Pistrucci.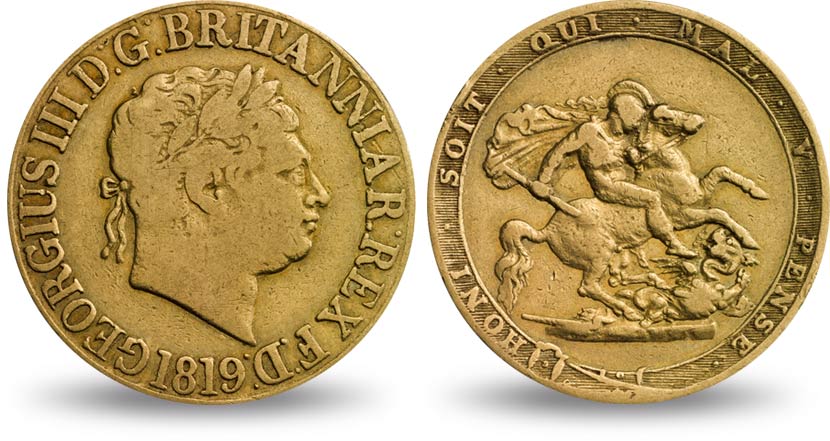 Now you might have heard of the 1819 Sovereigns already, and that's because these coins are renowned for being exceptionally rare.
Remarkably, only 3,574 Sovereigns were minted during 1819 – struck on five separate occasions, between August and November 1819.
These coins were minted using gold provided by private merchants.
200 years after they were struck, it's thought that potentially only ten of these Sovereigns are known to still exist.
Unsurprisingly, these coins sell for astonishing prices at auction, with the highest quality 1819 Sovereign known to exist achieving a price of £186,000 in 2013.
Cartwheel Penny
During the 18th century, the practice of melting down official copper coins and making lightweight forgeries had become so widespread that it prompted industrialist Matthew Boulton to offer a solution.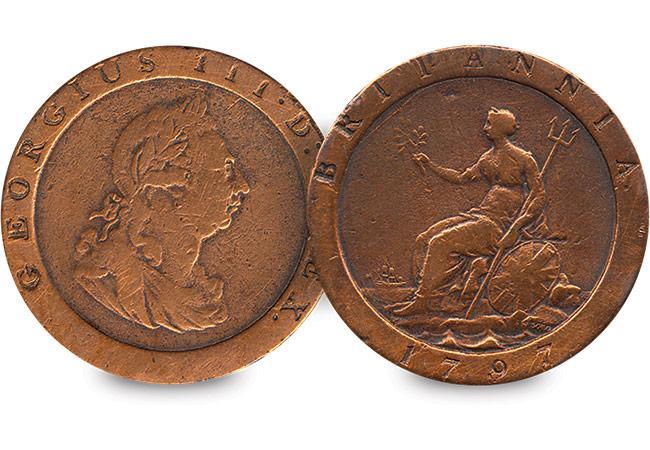 He proposed that each coin should actually be made to contain its value in copper, the quality should be improved by using a retaining collar during striking (to give a perfectly round coin) and thick raised borders would prevent them wearing so easily.
In 1797 Boulton was awarded a contract to supply 480 tonnes of pennies, each weighing one ounce and these were the very first British coins to be minted by steam power.
The George III Cartwheel Penny was also Britannia's debut appearance on the penny – a position she held until decimalisation in 1971.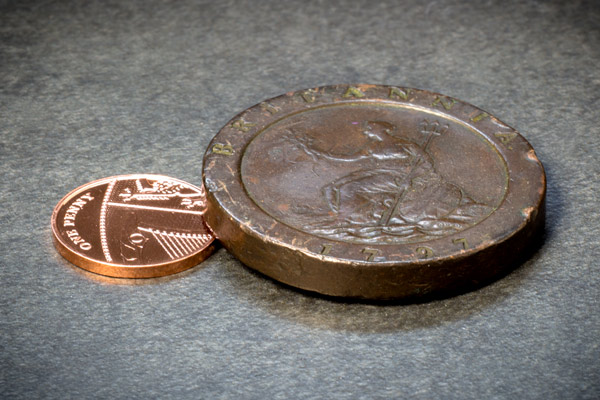 Because of their large size, Boulton's coins soon earned the nickname 'cartwheels'.
It is highly unusual for a low denomination to have such a substantial size and weight, and unsurprisingly they are in high demand from collectors for their status as Britain's heaviest ever penny.
Eighteen Pence
In 1797, after a failed French invasion caused financial panic, British gold and silver coins disappeared from circulation, hoarded out of fear.
With so much coinage withdrawn from circulation, The Royal Mint found itself in a vulnerable position with a limited ability to issue coins.
Incredibly, this lead to the extremely unusual situation where the Bank of England acted as a substitute for The Royal Mint by issuing an emergency currency.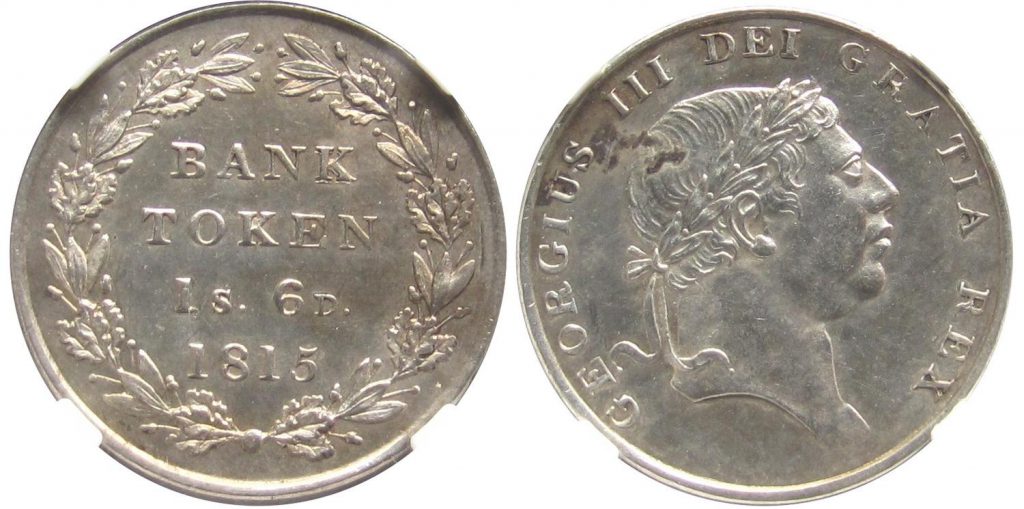 Technically speaking, these emergency issues were not coins but tokens.
This is also the reason why they issued very unusual denominations, including the eighteen pence piece.
These tokens were issued for just 7 years until they were eventually withdrawn from circulation in 1817, by which time a massive silver recoinage had been undertaken.
So now you know the stories behind some of the most acclaimed coins issued during the reign of George III, how does the brand new 2020 £5 coin compare? And will you be adding it to your George III collection?
---
Secure your 2020 George III £5 Coin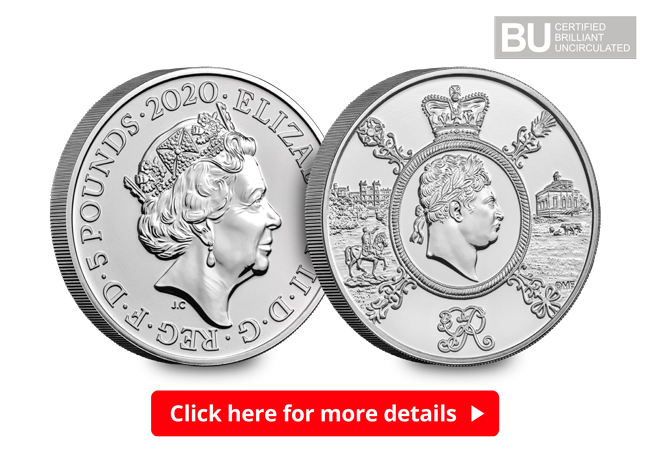 The 2020 George III £5 Coin is now available to purchase individually in superior Brilliant Uncirculated quality.
Do you remember how strange it felt to hold your first polymer £5 note when they were released back in 2016?
Billed as the most durable banknotes yet, the new polymer notes replaced the old paper versions with a thin and flexible plastic material which was said to be cleaner, safer and stronger.
And whilst it's claimed they should last 2.5 times the lifespan of paper notes, it seems they might not be as durable as once thought…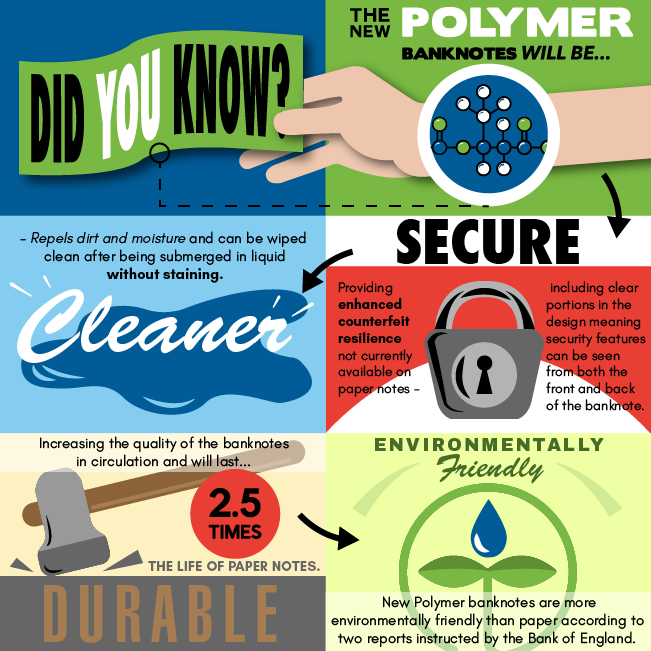 It's now been four years since the £5 notes were released, three years since the £10 notes were released and we're just over a month away from the release of the new polymer £20 note.
Whilst we're all really excited for the upcoming release of the new £20 note featuring JMW Turner, the question remains as to how durable this note will really be.
50 million damaged polymer banknotes replaced
Recent figures suggest that almost 50 million polymer £5 and £10 notes have been forced to be replaced due to the wear and tear sustained since they were released into circulation.
The Bank of England have said that the damage was mainly caused by "folds, tears, holes and foil wear".
Figures from the Press Association news agency, say that roughly 20 million polymer £5 notes and around 26 million £10 notes have been swapped so far due to damage.
However, the Bank has never said the new notes are indestructible, instead claiming that they should last 2.5 times longer than paper notes, which were lasting an average of just two years in circulation.
The number of polymer banknotes being replaced only represents a small percentage of the total number which are circulating and the Bank suggests that this is in line with their expectations.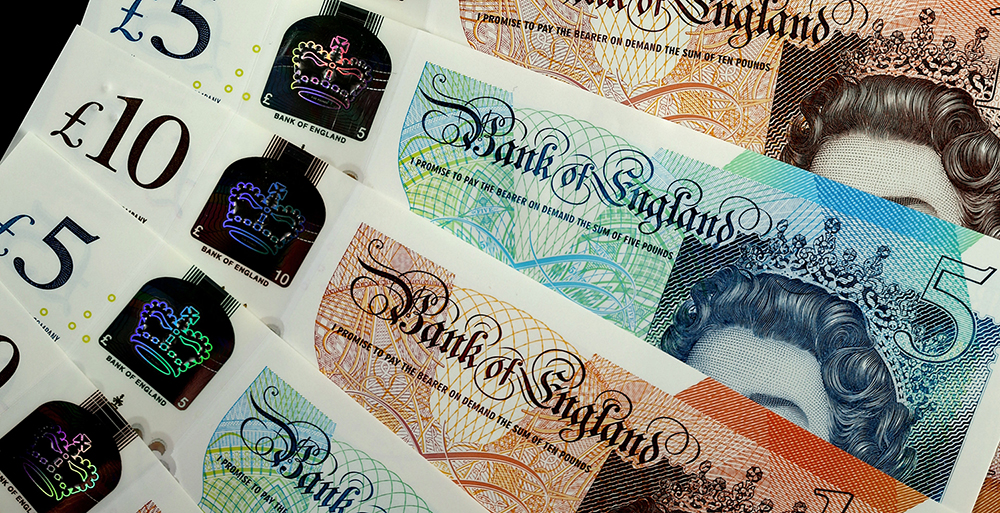 "While we expect the polymer notes to have a longer life, it is too early in the note's lifecycle to yet understand the rate of replacement of polymer notes," they said.
"The use of polymer means it can better withstand being repeatedly folded into wallets or scrunched up inside pockets, and can also survive a spin in the washing machine."
In 2015, 21,835 paper banknotes were replaced due to damage from being torn, washed, contaminated, damaged and even chewed and eaten!
The new polymer material is resistant to dirt and moisture which means they will stay in a better condition for longer.
Plus, when a polymer note reaches the end of its life, it will be recycled, meaning the new notes are more environmentally friendly.
New polymer notes to be released
The new £20 note is due to enter circulation on 20 February 2020 and initially the note will be in circulation alongside the existing paper £20 notes.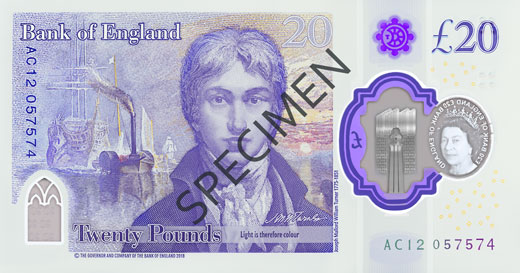 These will eventually be phased out as we have seen with the paper £5 and £10 notes in the past years.
We are also expecting the new £50 polymer banknote featuring mathematician and second world war codebreaker Alan Turing in 2021.
Are you looking forward to seeing the new polymer notes, and have you experienced any damage to your £5 and £10 polymer notes? Let us know in the comments below!
---
If you're interested in coin collecting, our Change Checker web app is completely free to use and allows users to:
– Find and identify the coins in their pocket
– Collect and track the coins they have
– Swap their spare coins with other Change Checkers
Sign up today at: www.changechecker.org/app