England are in the FIFA World Cup™ semi-finals for the first time in 28 years and the country is going berserk – football could finally be coming home!
It was a nail biting progression from groups to final 16 and then the quarter-finals and now as we find ourselves approaching the semi's against Croatia, the hopes of the nation are resting on the England team.
As we think back to '66 we remember the glory of victory and look to the semi-finals with hope for our second ever World Cup win!
The FIFA World Cup™ is watched by over 700 million people and is the single biggest sporting event across the globe.
You don't have to be a football fan to be swept along by the mania and support for our team, as chants of 'football's coming home' ring out up and down the nation and the country prepares to watch the semi-finals against Croatia on Wednesday.
If this is to be our year, Official collectables will be massively sought-after – and not least these. Two of the 2018 FIFA World Cup Russia™ coins issued for the tournament.

These have been released into circulation over there but are still incredibly hard to get hold of.
Featuring the Official FIFA World Cup™ Emblem and World Cup Trophy, only a limited number of these coins are available and with the football frenzy that's gripped the nation, we're sure these will be hugely popular amongst coin collectors and England supporters alike.
Whatever the result of tomorrow's match, the 2018 FIFA World Cup™ has shown the world who we are and how we play.
There's an incredible buzz and excitement as England seizes the opportunity to bring it home and let's hope that they do us proud!
---
BRING FOOTBALL HOME with the 2018 FIFA World Cup™ Commemorative Coins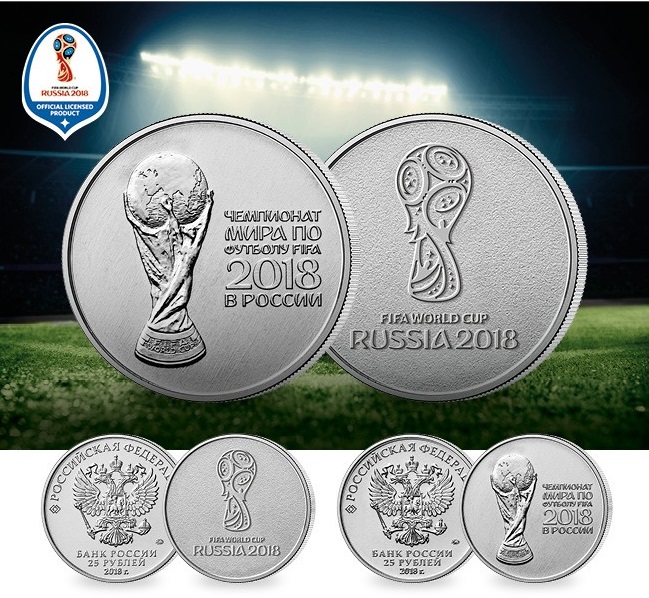 You can now own both 2018 FIFA World Cup™ Commemorative Coins in uncirculated quality for just £9.99 with FREE POSTAGE!
We only have a limited number available, so act quick to secure yours here >>
As England heads into the semi-finals, the Golden Boot looks like it could be a fit for captain Harry Kane, but football might not be the only thing that's coming home if we make it through to the finals…
Eleven special £5 notes, engraved with a tiny portrait of footballer Harry Kane, will be put into circulation if England reach the World Cup final. And each banknote could be worth more than £20,000!
Specialist micro-engraver Graham Short has been using fine needles to carefully etch Kane's portrait on the 'clear section' of the polymer £5 notes to celebrate the success of the England Football team.
But they will only be put into circulation if England beat Croatia during Wednesday's semi-final match… So if you're not already into the football, here's another reason to back the England team!
Each note has taken six days to complete and they will be distributed by Mr Short in Norwich and the Midlands, Sheffield, Manchester and North Yorkshire as he makes his way around the country.
You may remember our previous blog detailing some of Mr Shorts other work which featured a micro-engraving of Jane Austen on the Polymer banknotes of which there is still one left to find.
Eagle eyed collectors have been hunting down this final note and will be excited to hear about the Harry Kane designs, should they be released.
According to Gallery owner Mr Huggins-Haig, artist Graham Short's work has an insurance valuation of £50,000 so £20,000 for a banknote with his artwork on as a reasonable estimate. Mr Short's last work, a portrait of the Queen on a pinhead, sold for £100,000.
As before, anyone who finds one of the notes has been advised to contact the Tony Huggins-Haig Gallery in Kelso, which launched the project as they will provide advice on how to put the artwork up for auction.
---
Royal Mint re-date coin for England fans…
To celebrate England's on-going success, The Royal Mint has issued a special release that is only available to purchase for four weeks – the UK 2018 Lion of England £5 BU pack.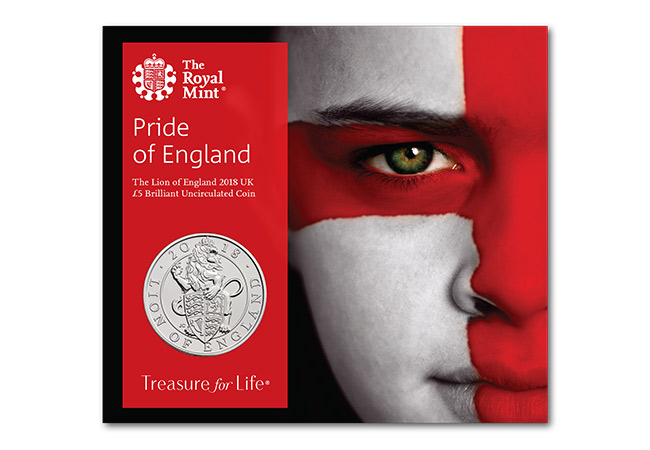 This is definitely one for the collector. Not on the original scheduled release list, the coin features the Lion of England with a special 2018 striking date – a rare occurrence and one that will make this coin hugely collectable to not only football fans but sharp-eyed collectors.
Make sure to secure your 2018 Lion of England £5 coin today >>
As part of the Great One Pound Coin Race, we want to find out Britain's ultimate favourite £1 coin.
Over the last couple of months we've been asking Change Checkers to vote for their favourite UK, Scottish, Northern Irish, Welsh and English £1 coin designs.
Now this is the last poll left to vote in until we find out which £1 coin is Britain's all-time favourite design.
Please vote for your favourite £1 coin from the finalists in the below poll:
[polldaddy poll="9721785″]