It's been confirmed that 2018 dated £1 coins have now been released into circulation and Change Checkers are eagerly waiting for them to turn up in their change.
As of yet, the number of 2018 £1 coins in circulation is unknown and so we expect collectors to be keeping a close look out for these coins so that they can add them to their one pound collection! 
The round pounds were a part of our lives for 33 years but on the 15th October 2017, the coins were withdrawn from circulation forever. Just before their withdrawal, collectors joined the biggest race of its kind ever held – The Great One Pound Coin Race.
In an effort to complete their collections, change checkers were searching old coat pockets, smashing piggy banks and checking down the back of the sofa to see if they could be the lucky owner of some of the rarest coins – including the Scotland Edinburgh City £1, which tops our £1 Scarcity Index.
12 sided £1 collection
Now that the 2018 dated 12 sided £1 coin has entered circulation, we think that it's the perfect time to start building up your collection of 12 sided £1 coins to be sure that you don't miss any from your collection.
The Nations of the Crown £1 design was chosen from a public competition, with the winning artwork being created by 15-year-old David Pearce featuring a rose, leek, thistle and shamrock bound by a crown. Although we do expect future commemorative designs on £1 coins, for now the coins issued only feature the definitive 'nations of the crown' design.
We know that of the 1.5 billion 12 sided £1 coins struck to replace the old round pound in 2017, roughly half a billion were dated 2016 and collectors will be keen to secure themselves a 2016 dated £1 coin to start their collection, which can now also include 2017 and 2018 dated coins.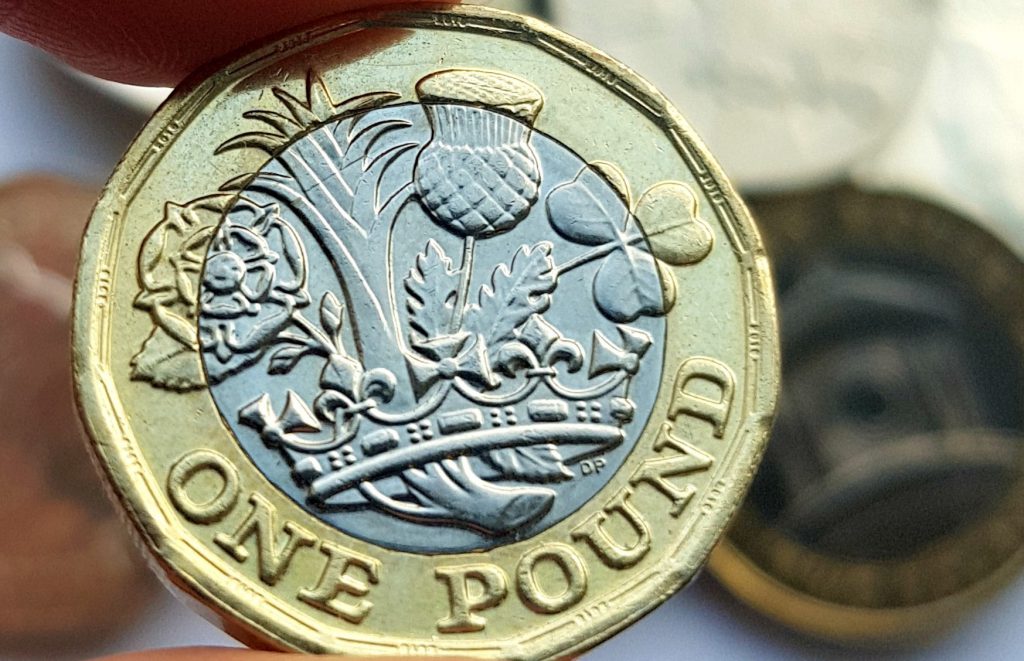 What about the errors?
When these coins were first released, there were many stories from people claiming that they had found an error coin worth thousands. In reality, with such a high number of £1 coins being minted in 2017, there were bound to be variations in the design and quality of striking which you can find out about here.
However, the confirmed dual dated £1 error coin would certainly be one to look out for, with one such coin being valued at £3,000!
Have you been one of the first few to find a 2018 dated £1 coin in your change and will you be holding onto it for your 12 sided £1 coin collection? Let us know in the comments below and don't forget to keep checking your change to see if you can spot the new 2018 pound.
---
If you're interested in coin collecting, our Change Checker web app is completely free to use and allows users to:
– Find and identify the coins in their pocket
– Collect and track the coins they have
– Swap their spare coins with other Change Checkers

Sign up today at: www.changechecker.org/app
Last year we reported on the 'Dual-dated £1 coin error' where the dates on the obverse and reverse were different, one reading 2016 and the other 2017.
Now another £1 coin 'error' has been discovered and this one is very interesting indeed! It would appear that a 12-sided £1 coin die has been struck on an old round £1 coin blank.
In the past week alone, we've seen 3 examples of this 'error' coin.
The first was from a Change Checker from Burnham-on-Sea who told us that they'd listed the coin on eBay. After receiving 22 bids, the coin sold for £205! 
Another coin is being sold at an auction in London on Wednesday 21st February. The auctioneers, 'Timeline', who are based in Berkeley Square, describe the coin as an "exceptional modern rarity" and go on to say "…the coin is sure to attract much attention when it crosses the block later this year".
The third report we have received was this morning from another Change Checker. Our advice to anybody who believes they have found this coin, or any other 'error' coins, would be to send the coin off to The Royal Mint Museum who offer a free verification service.
They will send the coin back to you with confirmation of their findings, which can take a few weeks depending on demand for the service. Here is the address:
Dr Kevin Clancy, Director of the Museum, The Royal Mint Museum, Llantrisant, Pontyclun, CF72 8YT
As yet, we have not seen proof that these coins have been verified by The Mint, so whilst they look genuine we will keep an open mind for the time being.
As usual, if you think you have found one of these coins or any other interesting 'errors', we'd love to hear from you.
The Royal Mint have just released the mintage figures for the 2016 dated circulation coins.
These are the new figures:
WW1 Army £2 – 9,550,000
Shakespeare Comedies £2 – 4,335,000
Shakespeare Histories £2 – 4,615,000
Shakespeare Tragedies £2 – 5,695,000
Great Fire of London £2 – 5,135,000
Britannia £2 – 2,925,000
Peter Rabbit 50p – 9,600,000
Beatrix Potter 50p – 6,900,000
Jemima Puddle-Duck 50p – 2,100,000
Mrs Tiggy-Winkle 50p – 8,800,000
Squirrel Nutkin 50p – 5,000,000
Team GB 50p – 6,400,000
Battle of Hastings 50p – 6,700,000
We'll have a closer look at these figures and come back with a full analysis on Monday with updated graphs so stay tuned!