What's your favourite coin story of the year?
This year has most definitely been a great year for coins and banknotes, so as we approach the end of 2016, here's a look back at 8 of the most popular coin stories. We want to know your favourite coin story so vote in the poll below. 
1. The Polymer £5 banknote creates a collecting frenzy
On September 13th the Bank of England launched its first ever plastic banknote and straight away there were stories of banknotes selling for eye-watering amounts.
2. Beatrix Potter starts a 50p Collecting Revolution
There is no doubt that the Beatrix Potter 50p's have caused much excitement across the UK and we can see why they're so popular. It's the biggest story in 50p collecting since the London Olympics!
3. The 2015 Navy £2 becomes one of the rarest UK coins ever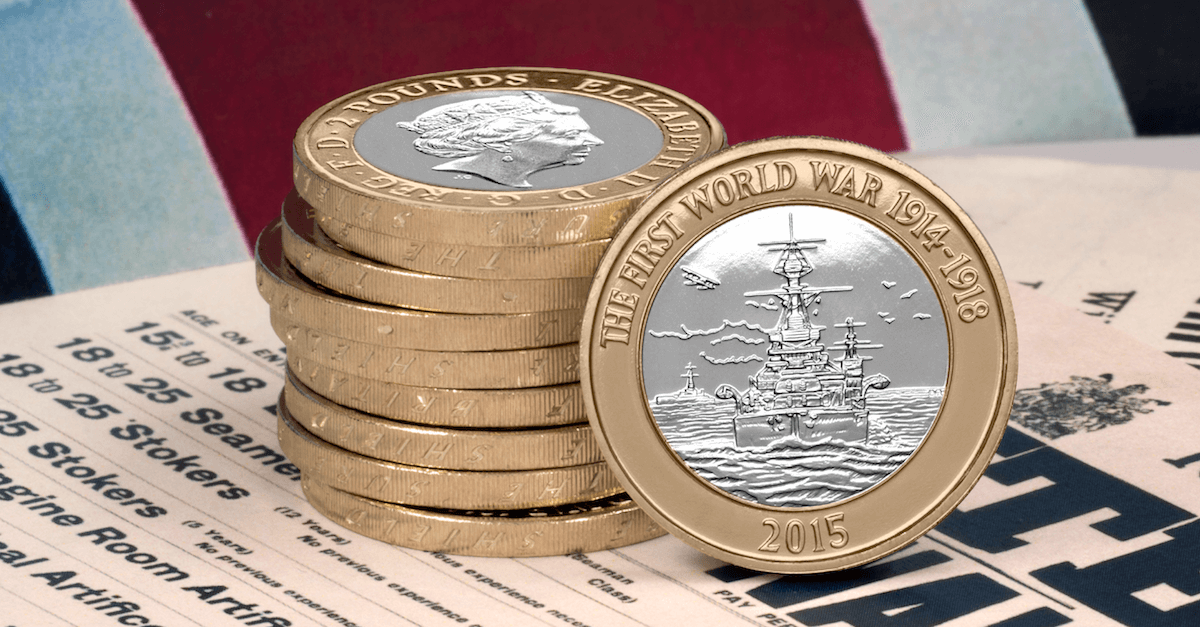 The £2 coin that commemorates the Royal Navy's efforts in World War One was revealed to be one of the rarest UK coins in circulation, kicking the 2002 Commonwealth Games England £2 out of its 3rd place position.
4. The UK prepares as the 'Round Pound' is about to disappear forever.
Earlier this year The Royal Mint confirmed that 2016 will see the last 'round pound', calling time on a coin which was first issued more than thirty years ago. 
5. Britain's most important coin celebrates its 200th anniversary
The Sovereign is a gold coin renowned for its impeccable quality and craftsmanship which set the standard for accuracy that defined a currency – and it's now reached its 200th anniversary.
6. 'Silver' 2p found in charity collection tin turns out to be an extremely rare minting error
In June it was revealed that a 'silver' 2p  thought to be a fake was nearly thrown away after it was discovered in a Poppy Appeal tin. But after Royal British Legion volunteers in Wiltshire took it to a bank, it was sent to The Royal Mint which confirmed it as an extremely sought-after minting error.
7. Germany releases a 'see-through' coin into circulation
Germany's first ever 5-euro coin was released into circulation in April. A first in the history of coins, it was dubbed the 'three material coin', and was also see-through!
8. The Royal Mint issued the Battle of Britain 50p without a denomination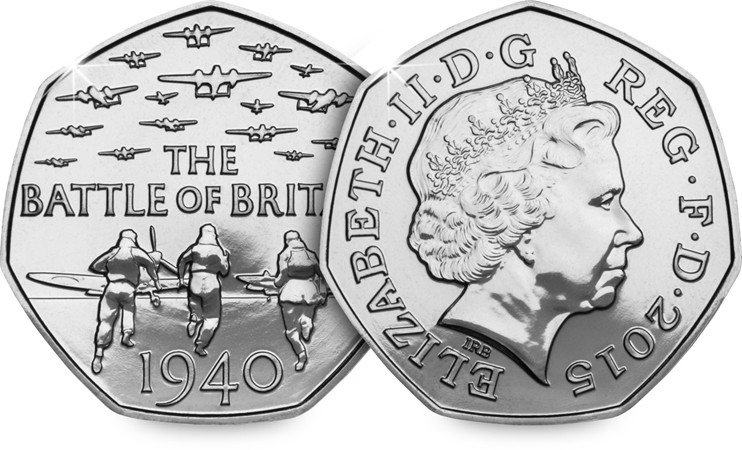 The Brilliant Uncirculated 50p was issued early in 2015 and was quickly assumed to be an error coin. The coins, which were sold in presentation packs, had been struck without the denomination in either numbers or writing anywhere on the coin.
Let us know your favourite coin story or which one you want to hear more about in our poll below. We'll write it up in full to bring you everything  you need to know.
The poll has now closed.  The results will be announced online on 24 December.  Thank you.