Isle of Man celebrates 140 years of women's suffrage with brand new £2 coin set!
Did you know that the Isle of Man was the first place in the world where a woman could vote in national elections?
In fact, it was in 1881 that women householders were given the vote – 47 years ahead of the UK!
This momentous event has now been commemorated on a unique four-coin £2 set issued by the Isle of Man to commemorate 140 years since the campaign for women's suffrage on the island.
The coin set features the names of the four pioneering women who first cast their vote on the Isle of Man, and show the voters names documented as Eliza Jane Goldsmith, Catherine Callow, Esther Kee and Margaret Kelvin.
Limited Availability
This special commemorative £2 set will be on sale for JUST TWO WEEKS, meaning availability is extremely limited and you'll need to order fast to avoid disappointment.
What's more, coins from the Isle of Man are particularly sought-after due to their much lower mintage figures compared to UK counterparts and with such a significant topic being celebrated, demand for the new coins is set to be incredibly high.
In celebration of these remarkable coins being issued on the Isle of Man, sets were presented to the President of Tynwald and Speaker of the House of Keys! Tynwald extended suffrage to women who owned land in 1881, 37 years before Westminster did the same.
Your 2021 Isle of Man Women's Suffrage £2 Set has been struck to a Brilliant Uncirculated quality and come protectively encapsulated in Official Change Checker packaging, certified to guarantee each coin's superior quality.
Remember, you have just TWO WEEKS to be one of the lucky collectors to order this set, so don't miss your chance to own yours for just £34.99 (+p&p). Click here to add these remarkable coins to your collection >>
These coins are so popular that not only have they featured on the Isle of Man Government Release but BBC news even reported on them!
The 2021 Isle of Man Women's Suffrage £2 Set is sure to be popular with collectors and with news articles reporting on the significance of these coins, I don't expect them to be around for long…
Don't miss out! There's just two weeks to secure your Isle of Man Women's Suffrage £2 Set for JUST £34.99 (+p&p) >>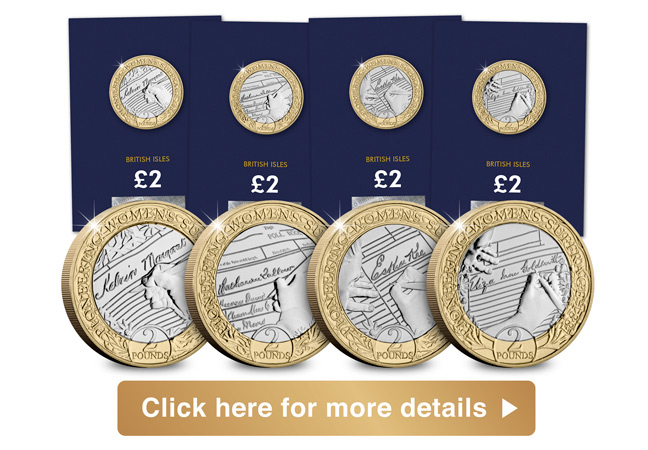 ---
If you're interested in coin collecting, our Change Checker web app is completely free to use and allows users to:
– Find and identify the coins in their pocket
– Collect and track the coins they have
– Swap their spare coins with other Change Checkers
Sign up today at: www.changechecker.org/app