The UK's First Pride 50p!
The 50th Anniversary of London Pride will be celebrated in July and to mark the event, a brand new UK 50p coin is being issued!
The best news is that The Royal Mint have confirmed 5 million Pride 50ps will be entering circulation! But don't miss the chance to get ahead of the crowd and own yours now in superior Brilliant Uncirculated quality.
The 2022 UK Pride 50p Coin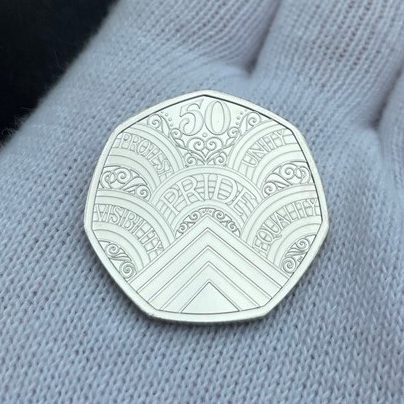 The UK's first Pride 50p has been issued in collaboration with Pride in London and features an original design by artist, writer and LGBTQ+ activist, Dominique Holmes.
The reverse of the coin features 5 rainbows, each accompanied with part of the inscription, "PRIDE PROTEST VISIBILITY UNITY EQUALITY".
The obverse design features the latest portrait of Queen Elizabeth II, designed by Jody Clark.
The UK's First Beatrix Potter 50p Collection
This 50p coin collection was issued in 2016 to celebrate the much loved author, Beatrix Potter. The collection features four coins each representing a character from Potter's iconic tales and one honouring Beatrix Potter herself.
The Colour Silver Proof Peter Rabbit 50p coin was so popular that it sold out in a matter of hours and caused The Royal Mint's website to crash!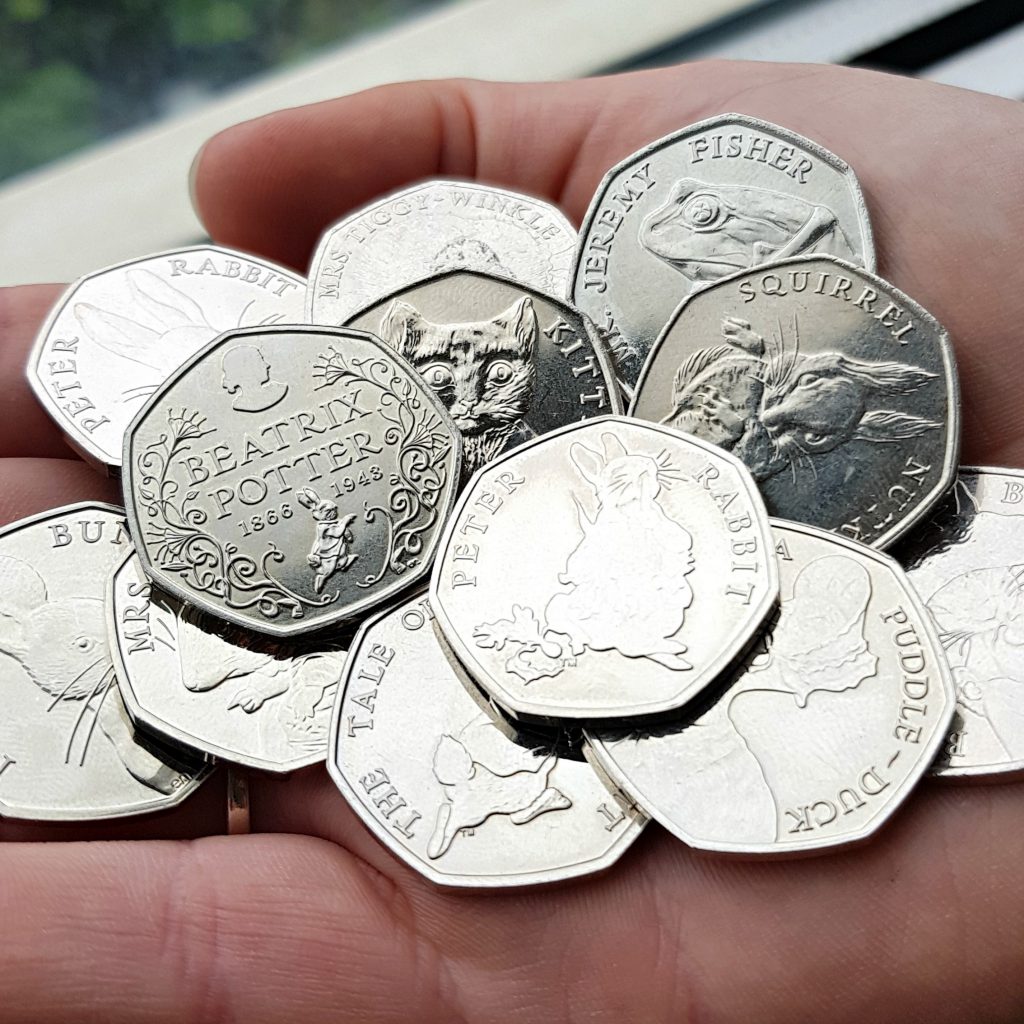 The UK's First Snowman 50p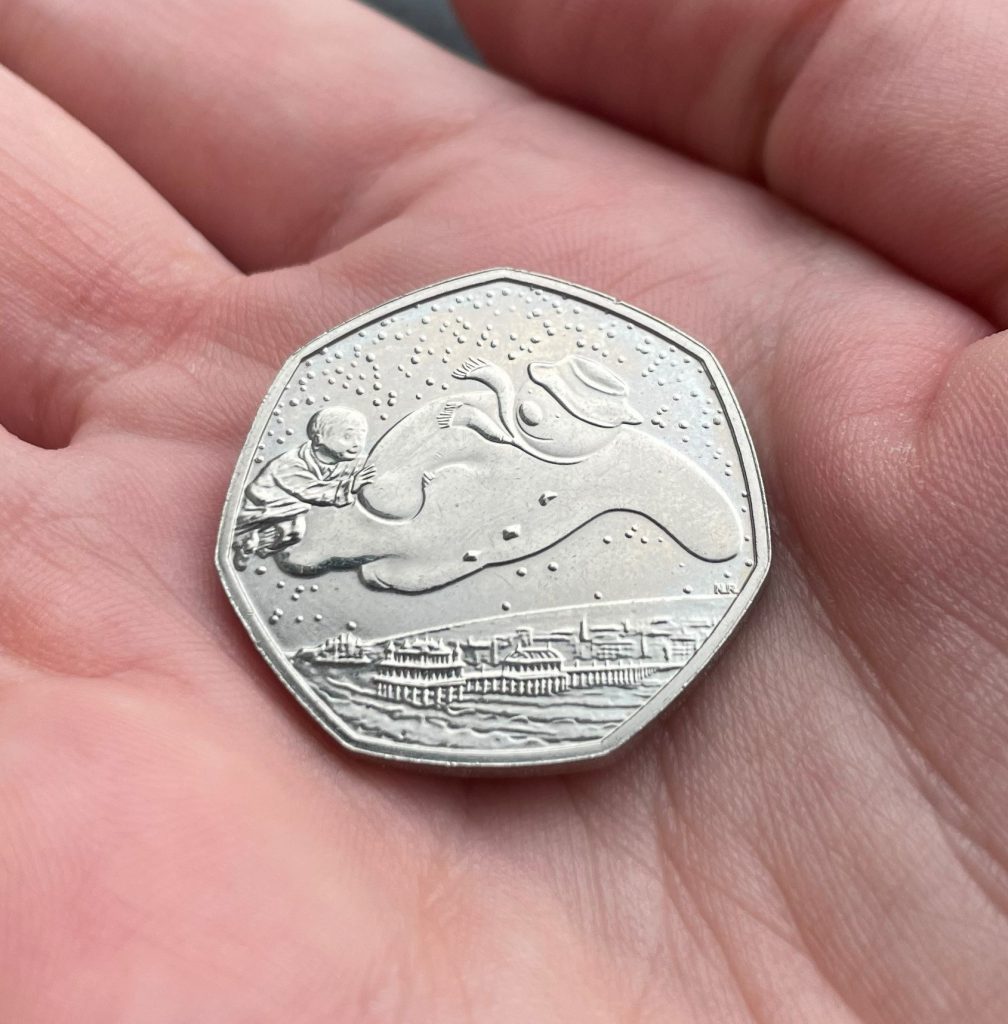 In 2018, The Royal Mint released the first ever commemorative UK Christmas 50p coin, issued to mark the 40th anniversary of the publication of Raymond Briggs' much-loved festive tale, The Snowman™.
Designed by Natasha Ratcliffe, the coin depicts the boy and the snowman flying through the night sky above Brighton Pier. This coin didn't enter circulation, but the Silver Proof version sold out within 24 hours of release.
50 Years of Pride
The first London Pride event took place in 1972 and was attended by approximately 2,000 people, the event has grown tremendously since, with over 1.5 million people attending the 2019 London Pride parade.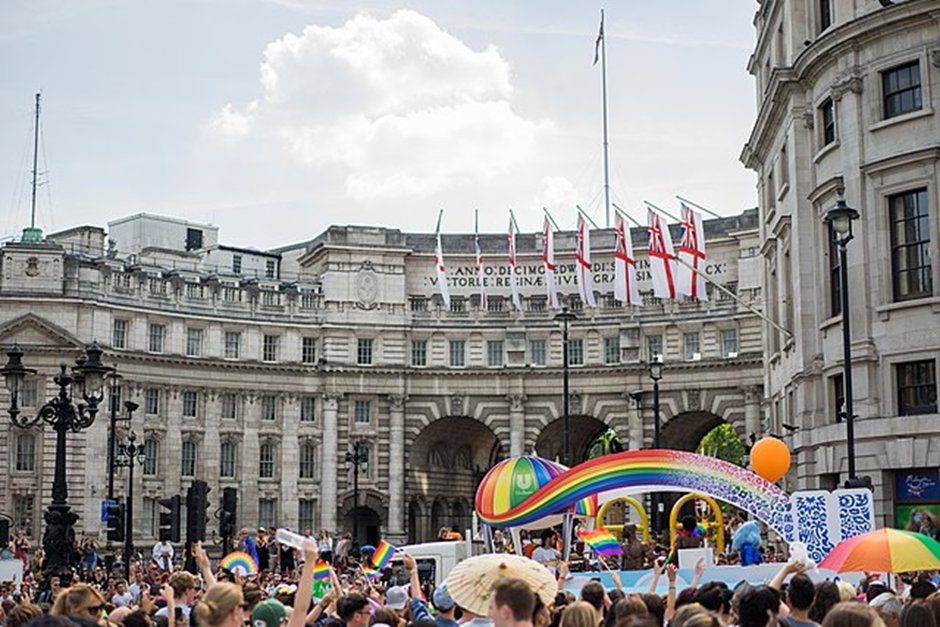 Pride events take place annually across the globe, however most have been cancelled for the past 2 years due to the coronavirus pandemic. Returning in 2022, there will be Pride events taking place across the UK this summer.
---
Are you looking forward to adding this coin to your collection? Let us know in the comments below!
---
Secure the 2022 UK Pride 50p for your collection!
The Royal Mint will make a contribution of £40,000 to London LGBT Community Pride C.I.C in connection with this campaign.
Your Pride 50p coin has been struck to a superior Brilliant Uncirculated finish and will be protectively encapsulated in official Change Checker packaging, ready to preserve for generations to come.