With the summer holidays in full swing, what better time could there be to introduce coin collecting as a hobby for your kids?
Not only is it free, fun and flexes their mental muscles, it's also a great hobby for the whole family to get involved in.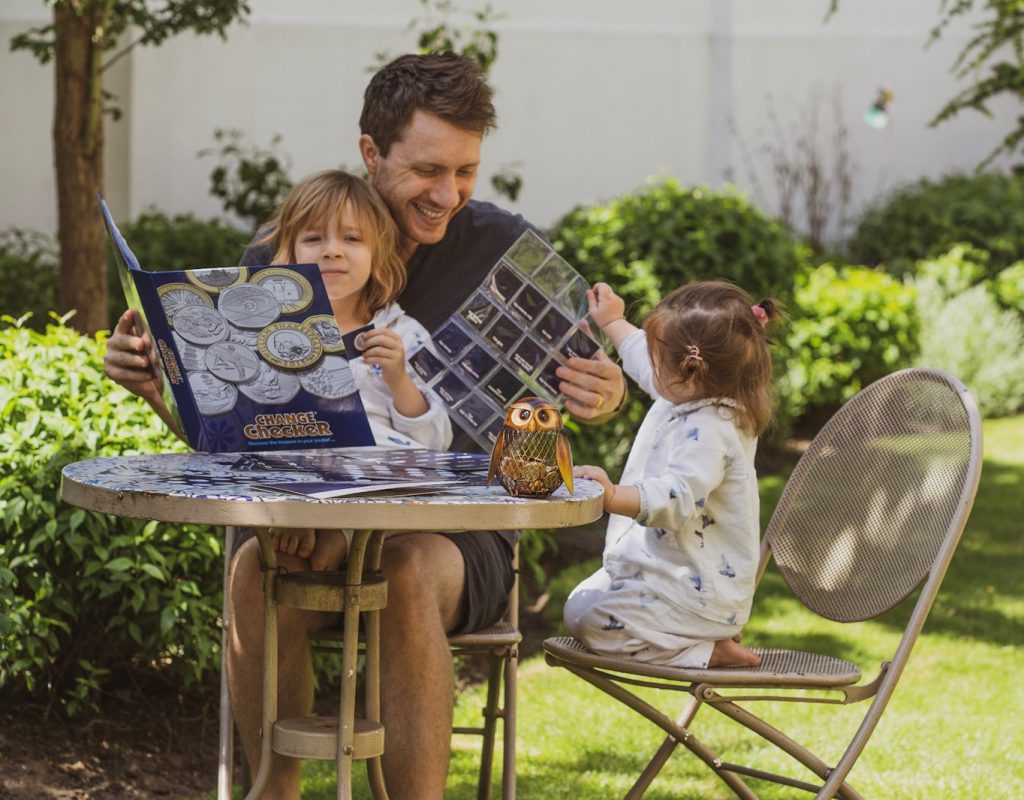 From British history to influential figures and even favourite book characters, the different coins your family can find in your change feature a whole host of fascinating themes to discover.
But which ones should you be looking out for this summer?
We've put together a list of the top 7 coins for your kids to collect over the holidays, so let us know if you manage to find them all!
1) Sherlock Holmes 50p
A great coin to kick start your family coin hunt is the Sherlock Holmes 50p.
This coin was released in 2019 to celebrate the 160th anniversary of the birth of Sir Arthur Conan Doyle, creator of Sherlock Holmes and prolific writer of detective stories.
The iconic profile of Sherlock Holmes can be seen in the middle of the coin, surrounded by the titles of Doyle's stories – but you might need a magnifying glass to read them!
Over the summer is the perfect time for your kids to inspect their change and become detectives to track down this new coin!
2) Great Fire of London £2
The detailed image on this coin really brings to life the history behind one of the most well-known disasters to hit London, The Great Fire.
Issued in 2016 to mark the 350th anniversary of the disastrous event, this coin is a great way for children to learn about our country's history.
Interestingly, it was originally thought that 5,135,000 Great Fire of London £2 coins were issued for circulation, but recently these figures have been corrected and it turns out that only 1,625,000 actually entered circulation.
So it will be a fun challenge to see if your family can find one of these coins in your change over the summer.
3) 2016 Peter Rabbit 50p
Everyone loves Peter Rabbit! In fact, Peter Rabbit is so popular that he's the only character to feature on the Beatrix Potter 50p coins FOUR TIMES!
This coin is from the 2016 series – the first coins issued to celebrate the 150th anniversary of Beatrix Potter's birth.
When these adorable 50ps were released they caused a collecting frenzy, with collectors and fans of the Beatrix Potter tales scouring their change to find them.
The fact that we've now seen three full series and an extra Peter Rabbit 50p coin this year just goes to show how popular these coins are and how they've inspired a new generation of collectors.
4) Gunpowder Plot £2
Another coin marking a key historical moment is the Gunpowder Plot £2, issued in 2005 to commemorate 400 years since Guy Fawkes plotted to blow up the Houses of Parliament.
If your family manage to find this one in your change, make sure you look out for some of the unusual spelling mistakes in the edge inscription.
The timeless quote "Remember, remember the fifth of November" has been found with various combinations of Pemember, Pemembep, Novemebep and so on.
The common factor here is the 'R' which appears as a 'P' due to the down-stroke of the R coinciding with the milling around the edge, and as the coin has worn over time, the letter has become less defined.
5) Team GB 50p
This 50p was struck in 2016 to wish Team GB good luck in the Rio Olympics.
Back in 2012, the London Olympics were celebrated with a series of 29 Olympic 50ps which created a flurry of collecting across the nation!
Olympic 50ps are some of the most sought-after coins you can find in your change, so make sure you take a look to see if you can find all 29 different sports.
Many consider the Team GB 50p to be the 30th Olympic 50p and, excitingly, the recent Royal Proclamation has revealed that next year a brand new Team GB 50p will be issued for the Tokyo Olympics as well!
6) Paddington™ at the Station 50p
Do you remember Michael Bond's classic story about the friendly bear from Peru who came to London?
In 2018 two Paddington 50p coins were released to celebrate the 60th anniversary since this British bear's first book appearance.
This coin was the first to be released, showing the bear sat on his suitcase at Paddington Station, based on the CGI adaptation from the 2014 film.
Whether you remember the books, or your kids are fans of the films, I'm sure your whole family will love finding this coin in your change.
And what's more, two new Paddington coins are set to be released this year as well!
7) A-Z of Great Britain 10p
Perhaps some of the most exciting coins to be issued in recent years are the A-Z of Great Britain 10p coins.
These are the first UK commemorative 10p coins ever issued and each one features a different Great British icon from A-Z .
With 26 different designs to find, it can be a tricky challenge to track them all down, but why not set the challenge to try and find the first letter of your name on a 10p coin?
You can find out all about the different designs here.
10 Top Tips for Collecting:
Ask family and friends to help look out for coins
Try collecting as a group and working as a team
Pay with cash when you're out and about so that you receive change
Let people know what coins you're looking for. Adults can post on the Change Checker Community Facebook group
Check everywhere! In the house, down the back of the sofa, piggy banks, in the car…
Ask for specific change from shops
Ask your local shop to look out for specific coins for you
With so many wonderful coins in circulation, it won't take long for you to start building your collection using these Top Tips.
We'd love to hear how you get on with your coin hunting over the holidays, so make sure you leave us a comment below with the coins you've been lucky enough to find!
Best of luck Change Checkers!
---
If you're interested in coin collecting, our Change Checker web app is completely free to use and allows users to:
– Find and identify the coins in their pocket
– Collect and track the coins they have
– Swap their spare coins with other Change Checkers
Sign up today at: www.changechecker.org/app
The Royal Proclamation published on 12th July 2019 has officially revealed three new coins which will be released next year...
Last week we shared the news about the 2020 Team GB 50p coin, which is sure to be a firm favourite amongst collectors, especially following the resounding popularity of the 2012 Olympic 50ps.
The new Team GB 50p will be issued by The Royal Mint next year to support Great Britain in the Tokyo Olympic Games.
However, we also have another two coins to look forward to, including a Mayflower £2 coin and a George III £5 coin.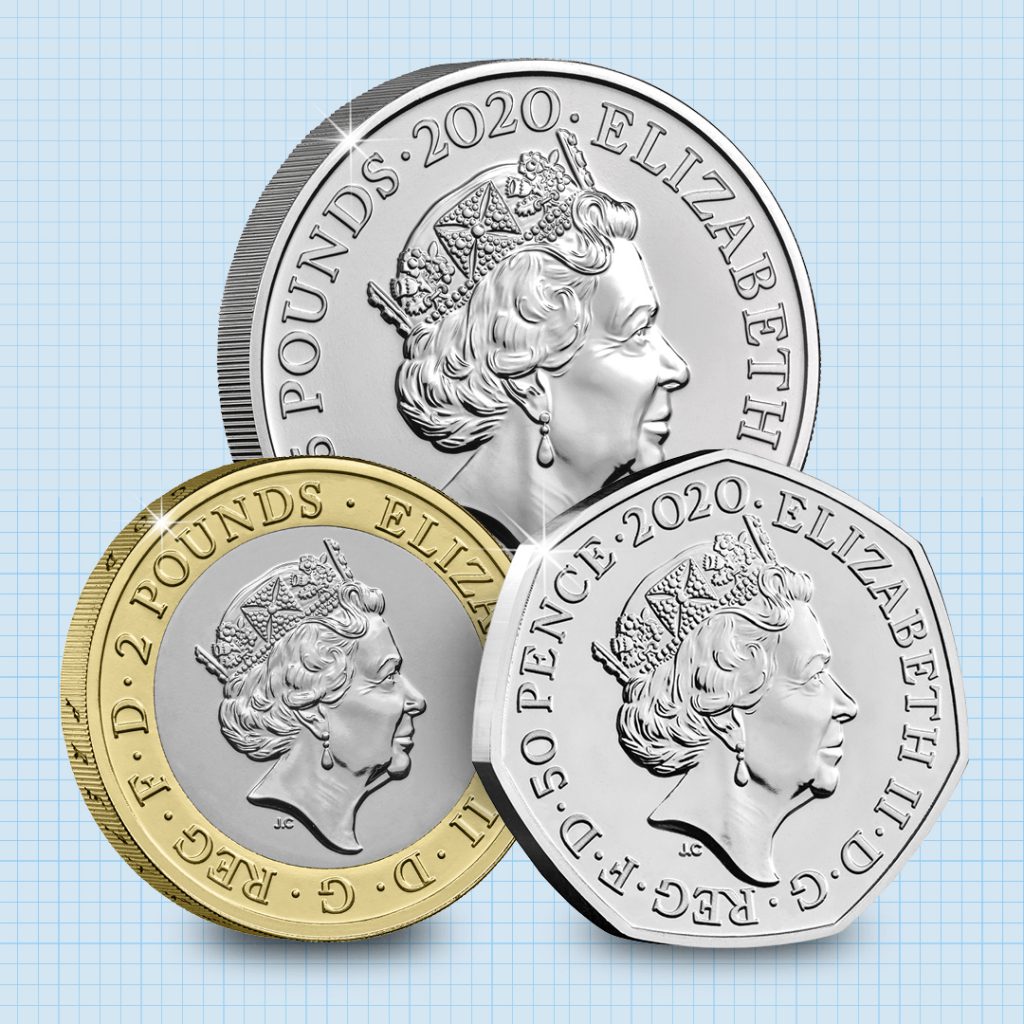 2020 Mayflower £2
2020 marks the 400th anniversary of The Mayflower's voyage from Plymouth, England to the 'New World' in 1620.
102 Pilgrims and around 30 crew aboard the ship spent two months at sea, battling against the North Atlantic wind on their journey to America.
Upon arrival, the Mayflower Compact was signed, allowing the English Puritan settlers to establish the first permanent New England colony.
To celebrate this important anniversary, The Royal Mint will be issuing a Mayflower £2 coin in 2020.
Mayflower Trial £2
Did you know that back in 1994 The Royal Mint created the first trial bi-metallic £2 coins and these actually featured the Mayflower ship on the design?
There were just over 4,500 packs issued which makes it an incredibly rare example of a bi-metallic £2 coin. More than 100 times rarer than the UK's rarest £2 coin in circulation, the Northern Ireland Commonwealth Games.
Because of this, it can sell on the secondary market for well into three figures.

It will certainly be very interesting to see how the design of the 2020 coin compares to this 1994 trial piece.
2020 George III £5
Next year marks the 200th anniversary since the death of George III, King of Great Britain and Ireland.
He ruled the two countries separately until their union in 1801, after which his reign continued until his death in 1820.
George's life and reign were longer than any British monarch before him, although his last 10 years were fraught with mental illness, resulting in his eldest son George IV ruling as Prince Regent.
To celebrate the life of George III, The Royal Mint will be issuing a new £5 coin in 2020.
Stay up to date with all the latest 2020 coin news…
At the moment the designs are still top secret, but we can't wait to see what the 2020 coins will look like!
Fill in your details below to be kept up to date with all the latest news about the 2020 coins.
---
If you're interested in coin collecting, our Change Checker web app is completely free to use and allows users to:
– Find and identify the coins in their pocket
– Collect and track the coins they have
– Swap their spare coins with other Change Checkers
Sign up today at: www.changechecker.org/app
As 2019 marks 50 years since the 50p coin was introduced, I thought it would be interesting to take a look at how the value of the 50p coin has changed since it was first introduced back in 1969.
Thinking back to my own childhood, I remember when 50p pocket money seemed to go quite a long way – especially when spending it on 1p sweets!
But just how far does 50p get you today compared to 1969?
Take a look at the helpful guide below to see just how much some everyday items have increased in cost during the past 50 years…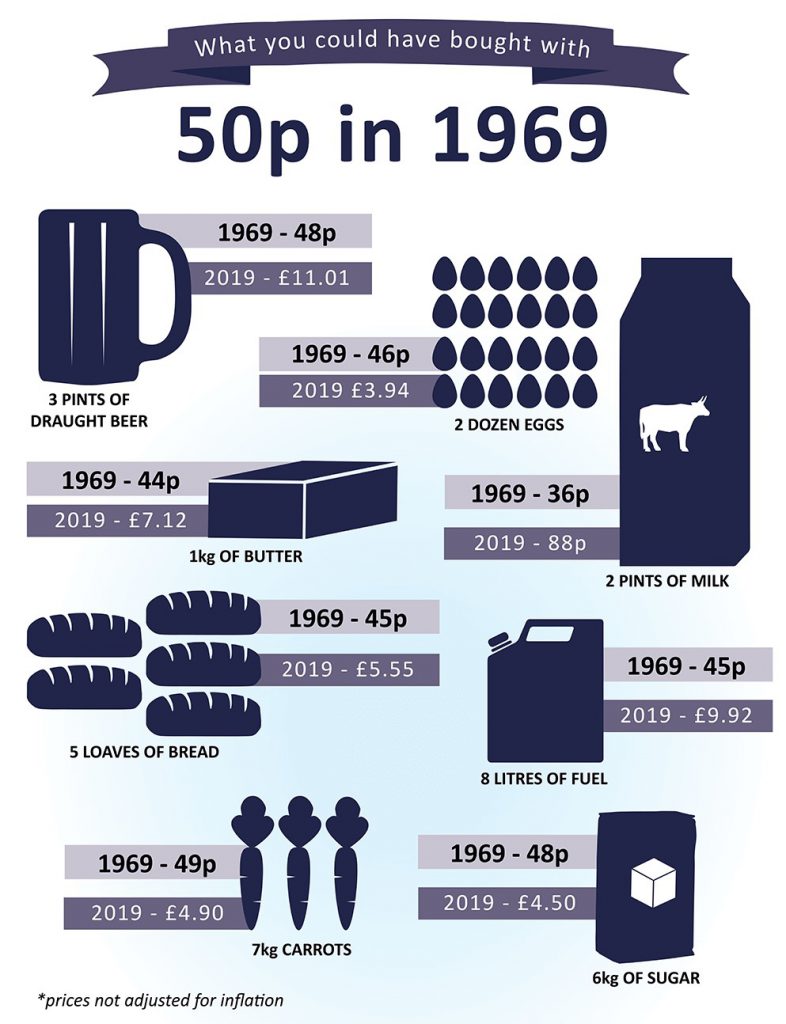 What was the last thing you remember buying for just 50p? And I wonder how much it would have cost you 50 years ago…
---
Celebrate 50 years of the 50p with 10 coins re-issued for 2019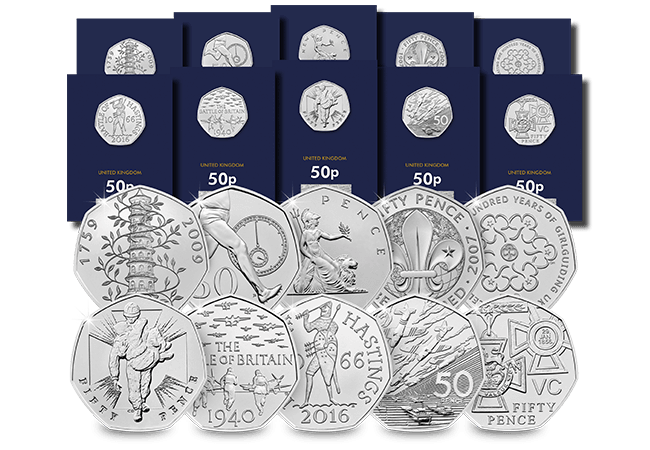 To celebrate the 50th Anniversary of the 50p coin, The Royal Mint has re-issued ten of the most popular and collectable 50ps in British history, including the Kew Gardens 50p!