Posts Tagged '5 Euro Coin'
Latvia has issued an innovative new coin. So unique in fact, it is considered a work of art.
Not only is the design beautiful, from a technological point of view, it is hard to fault; mainly because the coin is translucent.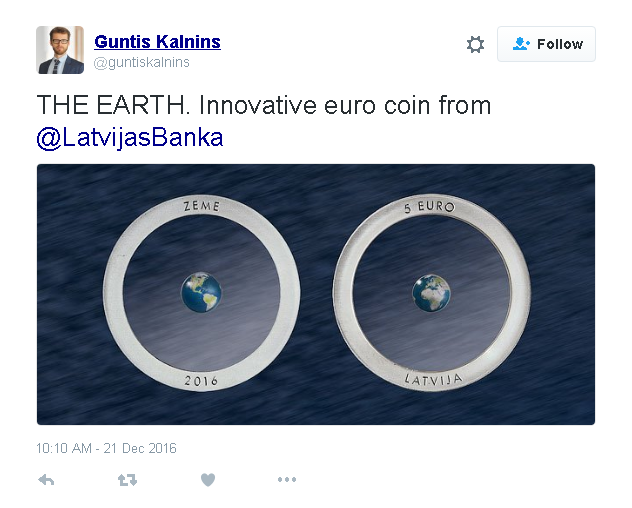 The 'Earth' coin has been made from translucent perlucor, a ceramic material that is used in laser, military and medical equipment engineering among other things.
The symbolic 'jewel-like' Earth at the centre of the coin is enclosed by a transparent veil that represents the Universe. The planet earth is floating in the middle and the perlucor is enclosed by an outer silver ring which holds everything in place.
Designed by architect M. Kalninš, his original idea of a translucent coin came out as top winner at the Latvian Bank's competition of innovative euro coins in 2015. Struck by the Lithuanian Mint, the coin is enjoying high demand from the numismatic community for its unique design which is viewed as a work of art.
However, if you want one, they are only available to purchase at the Bank of Latvia Cashier's Office for 85 Euros. The number of coins available has been limited to a maximum of 5,000 so you ought to be quick.