Agatha Christie's first novel The Mysterious Affair at Styles was published in 1920 and it kick-started the nation's love of her detective novels and murder mysteries.
In 2020, to mark 100 years since her first publication, The Royal Mint celebrates the world's best-selling novelist with this brand new 2020 UK Agatha Christie £2.
2020 UK Agatha Christie £2
David Lawrence's design of this coin pays homage to Christie's crime novels, with a piece of a jigsaw slotting into place and her signature at the bottom.
The coin also features the edge inscription '100 years of mystery 1920'-2020' to mark this very special anniversary.
Issued initially as part of the 2020 Commemorative Coin Set, this brand new £2 coin has just been individually released and is available in Brilliant Uncirculated quality for JUST £8.99 (+p&p)
Murder, Mystery, and Masterpieces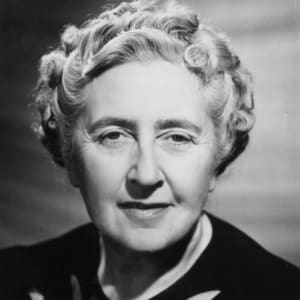 After the end of the First World War, Christie published her first novel The Mysterious Affair at Styles. This incredibly popular story introduced readers to one of Christie's most famous characters – Belgian detective Hercule Poirot*.
Writing well into her later years, Christie wrote more than 70 detective novels as well as short fiction. Her books have been made into films, television, and radio programmes. In 1971, she was made a Dame of the British Empire for her outstanding contribution to Literature.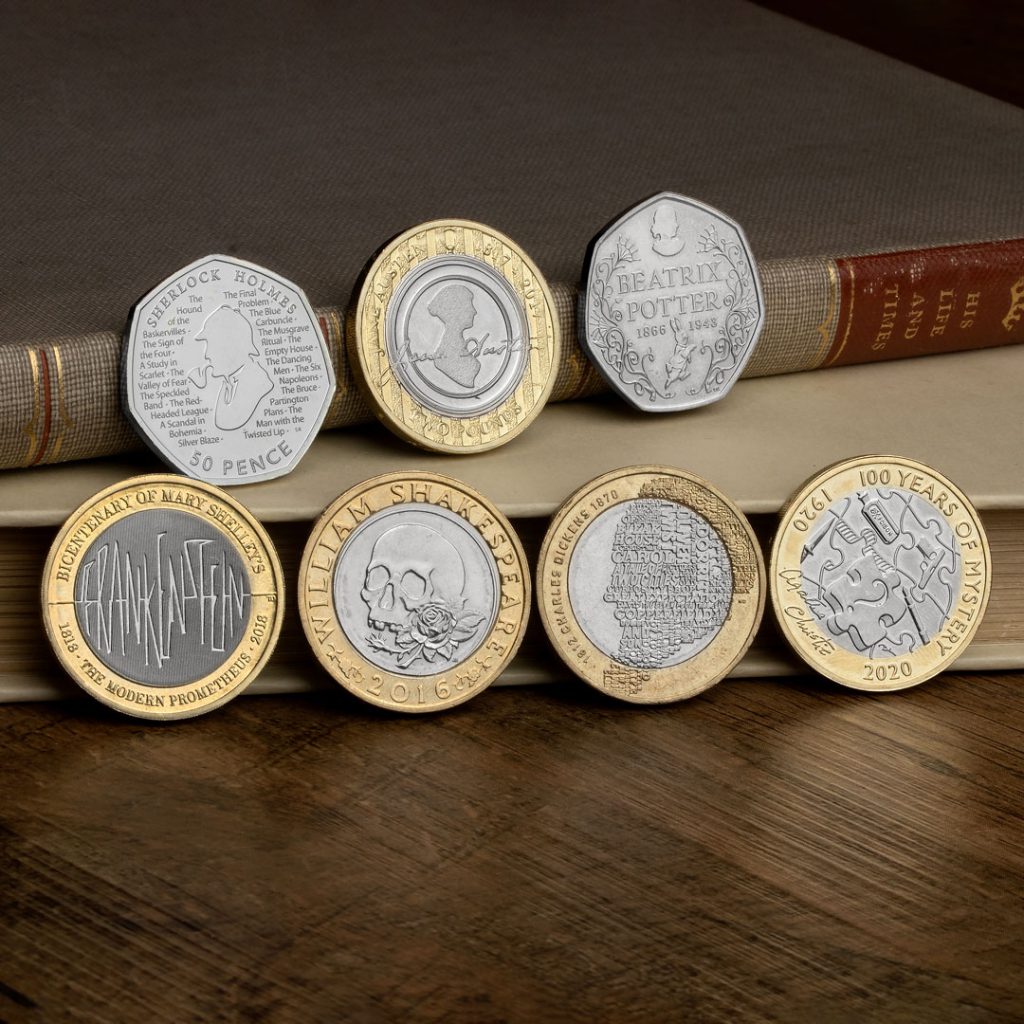 In 2020, she is celebrated once more with this brand new £2 coin and she becomes another UK author to be commemorated on UK coinage…
2016 Shakespeare £2 Series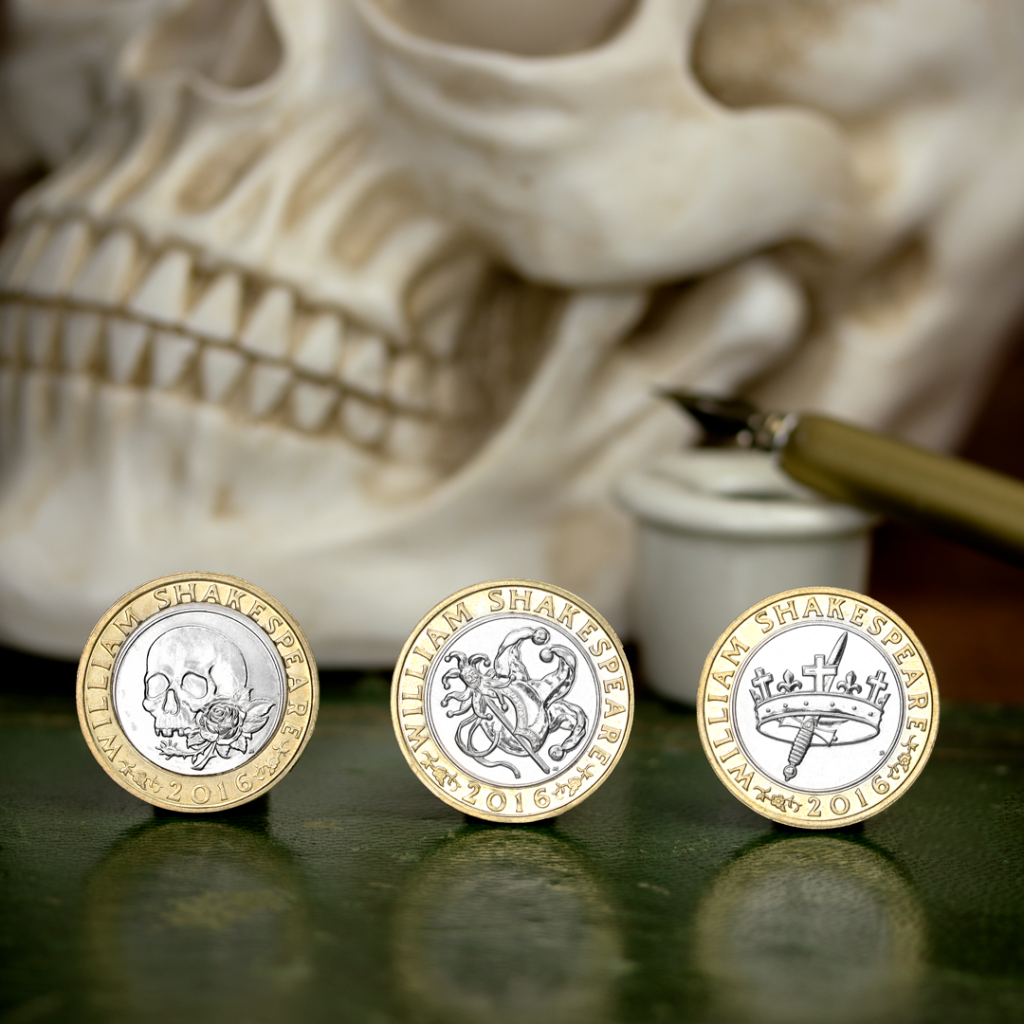 William Shakespeare is the most influential literary figure in British history and his works are an important part of Britain's cultural heritage.
In 2016, a series of three £2 coins were issued to mark the 400th anniversary since his death and to celebrate his greatest works.
Each coin's design takes inspiration from some of Shakespeare's greatest works, including Macbeth (pictured right), A Midsummer Night's Dream (central) and his most-famous love tragedy (pictured left).
All three coins entered circulation but the Comedy £2 has the lowest circulating mintage – just 4,355,000!
2017 Jane Austen
In 2017, to celebrate the life and works of one of Britain's best-loved authors, The Royal Mint issued this Jane Austen £2.
Jane Austen is one of the best-loved English novelists from the 19th century. Her novels were revolutionary and from her first novel, Sense and Sensibility, readers began a love affair with her fiction that has lasted two centuries.
Designed by Dominique Evans, a portrait of Jane Austen features on the reverse of this coin. It did not enter general circulation and was issued in collector quality only.
2019 Sherlock Holmes 50p
In 2019, to mark 160 years since the birth of Sir Arthur Conan Doyle, The Royal Mint issued this 50p coin.
The prolific writer is best known for his incredibly popular detective stories featuring the fictional Sherlock Holmes™. It is said his works revolutionised the crime genre, and despite Doyle sharing an ambivalent relationship with his famous character, Holmes' popularity resulted in Doyle becoming one of the best-paid authors of the time.
The reverse has been designed by Stephen Raw and features a silhouette of Sherlock smoking a pipe, surrounded by a few of his most-famous story titles.
It entered general circulation but the exact mintage figures have not been confirmed yet!
2012 Charles Dickens £2
The Charles Dickens £2 coin was issued by The Royal Mint in 2012 to commemorate the 200th anniversary of one of Britain's most famous and beloved writers.
His enchanting stories, vivid characters and depiction of Victorian life are widely acknowledged across the world by critics and scholars alike and his novels and short stories continue to be widely popular.
The design features Dickens' recognisable profile crafted from the titles of his most famous works and is a favourite amongst collectors.
This coin was released into general circulation and has a mintage of 8,190,000.
2018 Mary Shelley's Frankenstein £2
This £2 coin was issued by The Royal Mint to celebrate the 200th anniversary of the publication of Mary Shelley's famous novel Frankenstein; or, The Modern Prometheus.
Whilst on holiday in Geneva Mary Shelley and her poet friends, including Lord Byron and future Husband Percy Shelley, decided to have a competition to see who could write the best horror story. Out of this Mary Shelley created Frankenstein, a story about a scientist's scary act at playing God and creating life. It went on to become one of the best loved gothic novels.
The reverse of this gothic coin was designed by Thomas Doherty and features the words 'Frankenstein' in an electric gothic font. It features the edge inscription, Bicentenary of Mary Shelley's The Modern Prometheus.
It did not enter general circulation.
2016 Beatrix Potter Anniversary 50p
To celebrate the 150th anniversary of the birth of Beatrix Potter, the Royal Mint have released this 50p to celebrate Beatrix herself.
Designed by Emma Noble, the coin includes elements that celebrate Beatrix as the artist behind some of the best-loved characters in children's literature along with the nostalgic font used for the inscription.
This coin entered general circulation and has a mintage of 6,900,000.
---
We love seeing Britain's best-loved authors come to life on our UK coins, but which author coin is your favourite? Comment below!
---
Secure the 2020 UK Agatha Christie £2 to your collection today!
To secure yours in Brilliant Uncirculated quality for just £8.99 (+p&p) click here >>
* AGATHA CHRISTIE, POIROT and the Agatha Christie Signature are registered trademarks of Agatha Christie Limited in the UK and elsewhere. All rights reserved.
To honour the 150th anniversary of the establishment of the British Red Cross, The Royal Mint has issued a brand new £5 coin.
2020 UK British Red Cross £5
Currently supported by more than 18,000 domestic volunteers, the humanitarian mission of the British Red Cross exemplifies human kindness in times of great crisis, not just in the UK, but the world over.
Henry Gray's bespoke design of this coin features a scarlet red cross at the heart of the coin, with the inscription 'The Power of Kindness' which echoes the organisation's principles of selflessness, compassion and goodwill.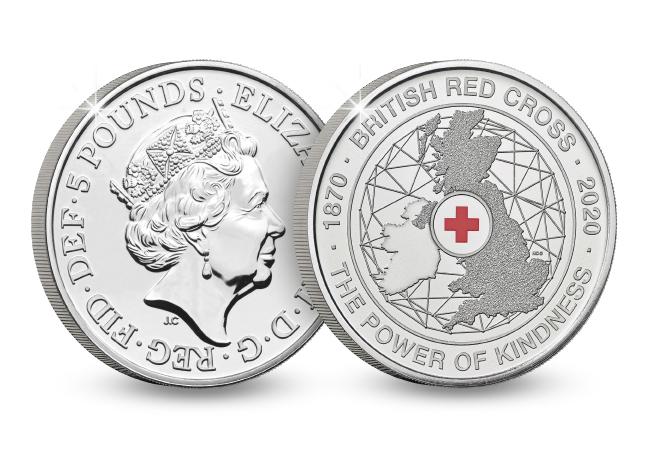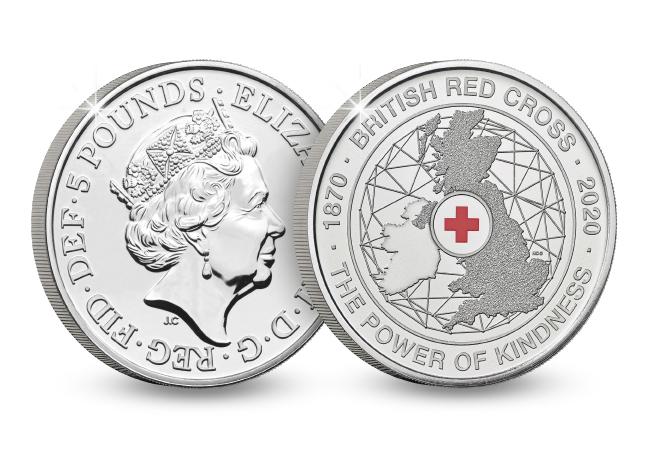 This coin also features an edge inscription that bears the motto of the British Red Cross, 'PER HUMANITATEM AD PACEM' which translates to 'THROUGH HUMANITY TO PEACE'.
This coin is available in a number of specifications, including Brilliant Uncirculated quality, for just £14.99 (+p&p).
Inspiring Hope for a Kinder World
The British Red Cross is part of the world's largest humanitarian network – the International Red Cross and the Red Crescent Movement.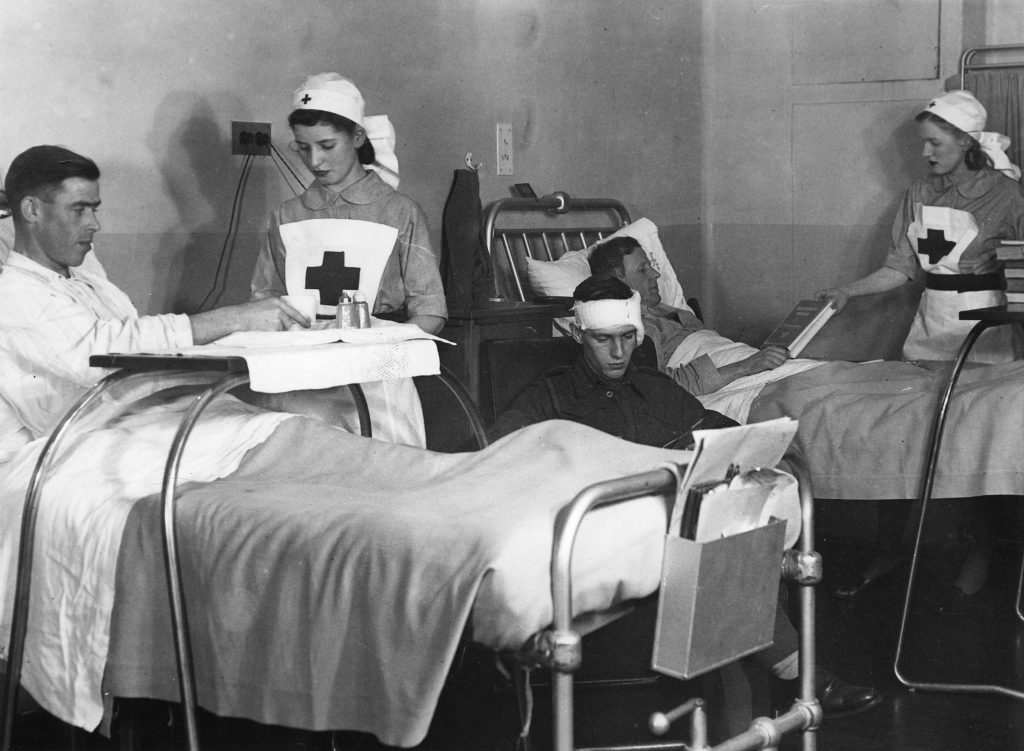 The history of the Red Cross dates back to 1870 where a petition was raised by Colonel Loyd-Lindsay, to provide aid and relief to both warring armies during the Franco-Prussian War, and in other wars and campaigns during the 19th century.
From hiring a wheelchair or dealing with loneliness, to adjusting to life in a new country, the British Red Cross help anyone, anywhere in the UK and around the world, to get the support they need if crisis strikes.
Around the world, whenever a humanitarian crisis occurs, the Red Cross or Red Crescent is always one of the first organisations on the scene thanks to kind volunteers.
The message of kindness is echoed in the inscription of this brand new 2020 UK British Red Cross £5, but it isn't the only UK coin issued to celebrate humanitarian and charitable efforts…
WWF 50p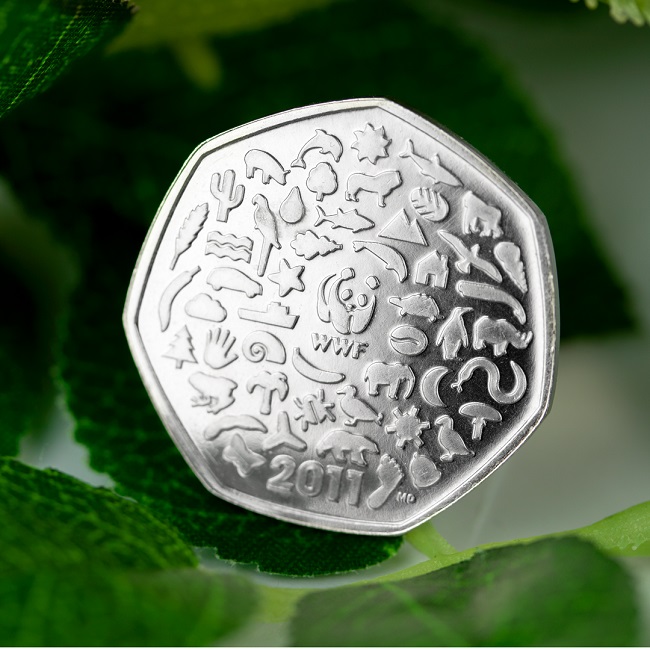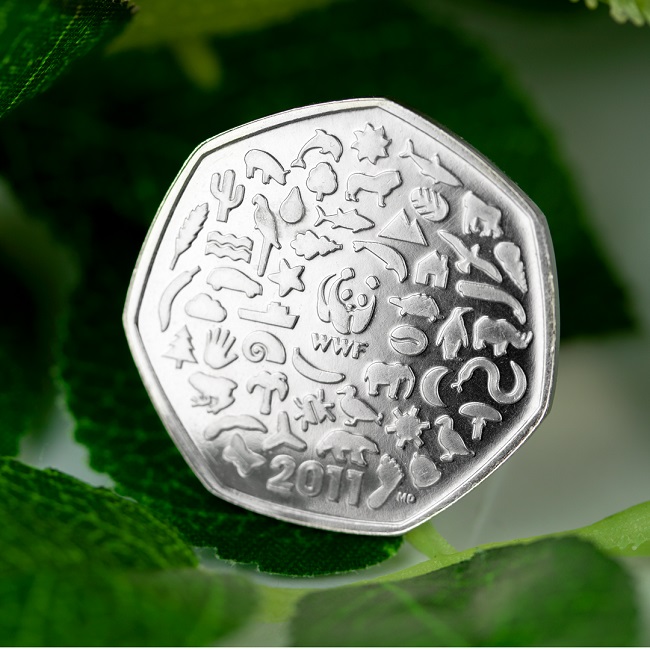 The Worldwide Fund for Nature was formed in 1961 in Switzerland and the world's leading independent conservation organisation.
WWF's work is mostly focused on saving endangered species and conserving the world's most precious natural places.
In 2011, to celebrate its 50th anniversary, The Royal Mint issued this 50p coin. It features 50 different icons to represent the variety of work which the organisation is involved with.
It entered circulation with a mintage of 3,400,000.
Florence Nightingale £2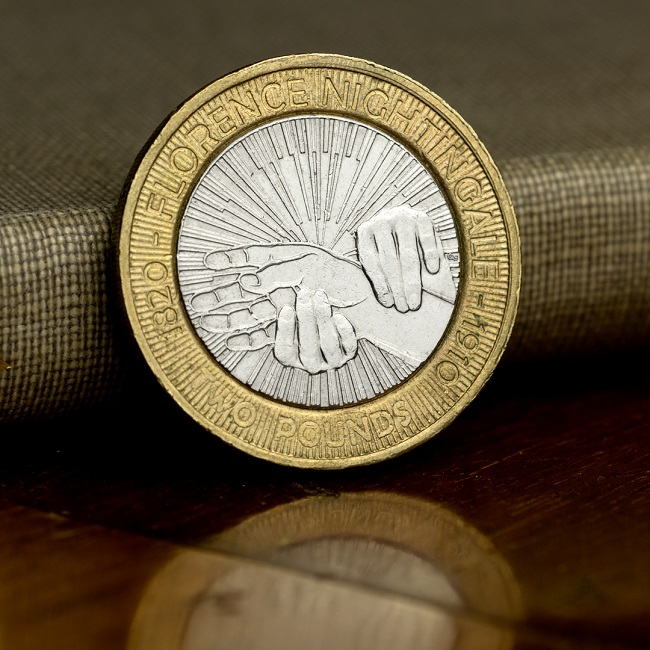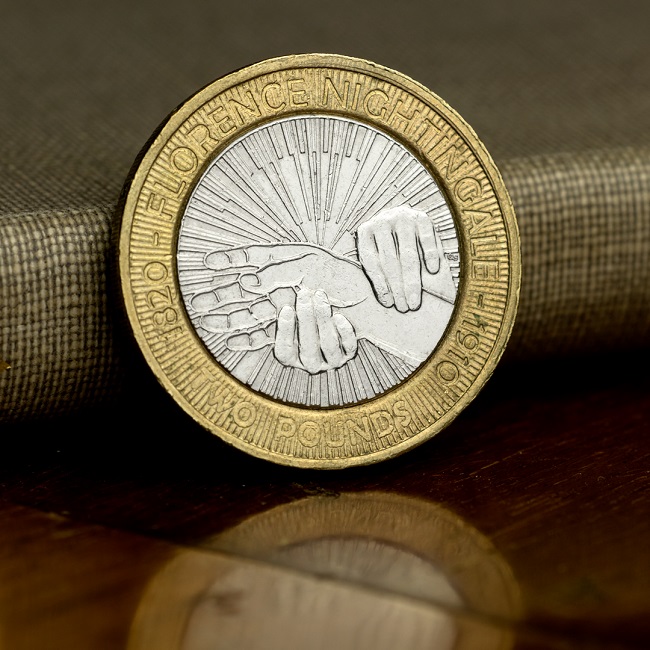 Named after the Italian city in which she was born in 1820, Florence Nightingale is famous for her work in the military hospitals during the Crimean War where she tended to wounded soldiers.
In 1860 she laid the foundation of professional nursing with the establishment of her nursing school at St Thomas' Hospital in London. Her book Notes on Nursing proved to be influential in changing the way hospitals were run and the role of nurses within them.
This coin was issued in 2010 to mark both the centenary of the death of Florence Nightingale and the 150th anniversary of the publication of her Notes on Nursing, celebrated in 2009.
It has a circulating mintage of 6,175,000.
2016 'Lest We Forget' Poppy Coin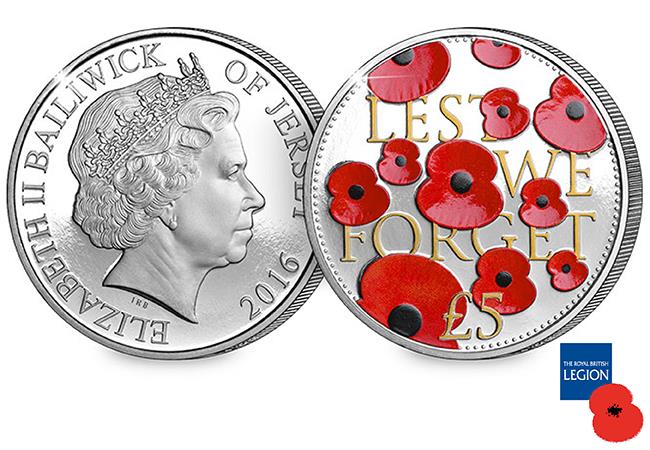 In 2016, as a tribute to those who have made the ultimate sacrifice, the 2016 'Lest We Forget' Proof £5 Poppy Coin was issued in Jersey in support of The Royal British Legion.
Inspired by the falling poppies at the Festival of Remembrance, the reverse features 11 masterfully engraved poppies struck to a proof finish.
Individual poppies have been selectively picked out in red ink and the words Lest We Forget can be seen in the background in gold ink.
It has an edition limit of just 4,950!
NHS 50p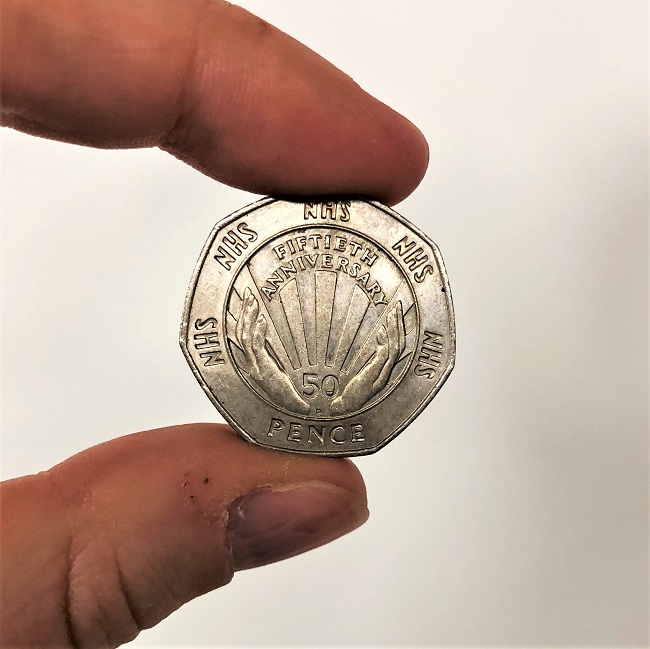 Although the NHS isn't a charity, or a donation funded service, it was founded in 1948 with the principle aim of providing a health service that would be available to all, based on a person's clinical need, rather than their ability to pay.
It was the first ever health service to provide free health care and this year celebrates its 72nd birthday.
This coin was issued in 1998 to celebrate its 50th anniversary and has a circulating mintage of 5,001,000.
---
We're so excited by this brand new £5 coin and we're sure collectors will be racing to add this to their collections!
What other charitable, humanitarian or environment organisations would you like to see celebrated on a UK coin? Let us know below!
---
Secure the BRAND NEW 2020 UK British Red Cross £5 for JUST £14.99 (+p&p)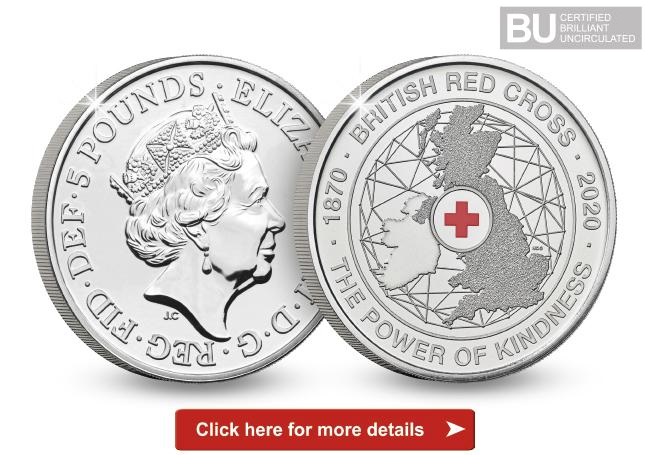 Click here to secure the 2020 British Red Cross £5 in Brilliant Uncirculated quality for just £14.99 (+p&p) >>
*A small percentage of the net wholesale price from the sale of this commemorative coin will be paid by The Royal Mint to Britcross Limited, a subsidiary of the British Red Cross Society, which makes an annual donation to the charity.*
"Sometimes the smallest things take up the most room in your heart" said Winnie the Pooh.
Well, it seems this silly old bear is right once more, as Change Checker has just heard that a brand new Winnie the Pooh 50p coin series is set to be released this year, and the news has already taken up all of the room in our hearts!
*** UPDATE ***
It has been confirmed that the BRAND NEW Winnie the Pooh 50p will be released Wednesday 23rd September!
Remember to sign-up for updates using the form at the bottom of this blog to stay up to date.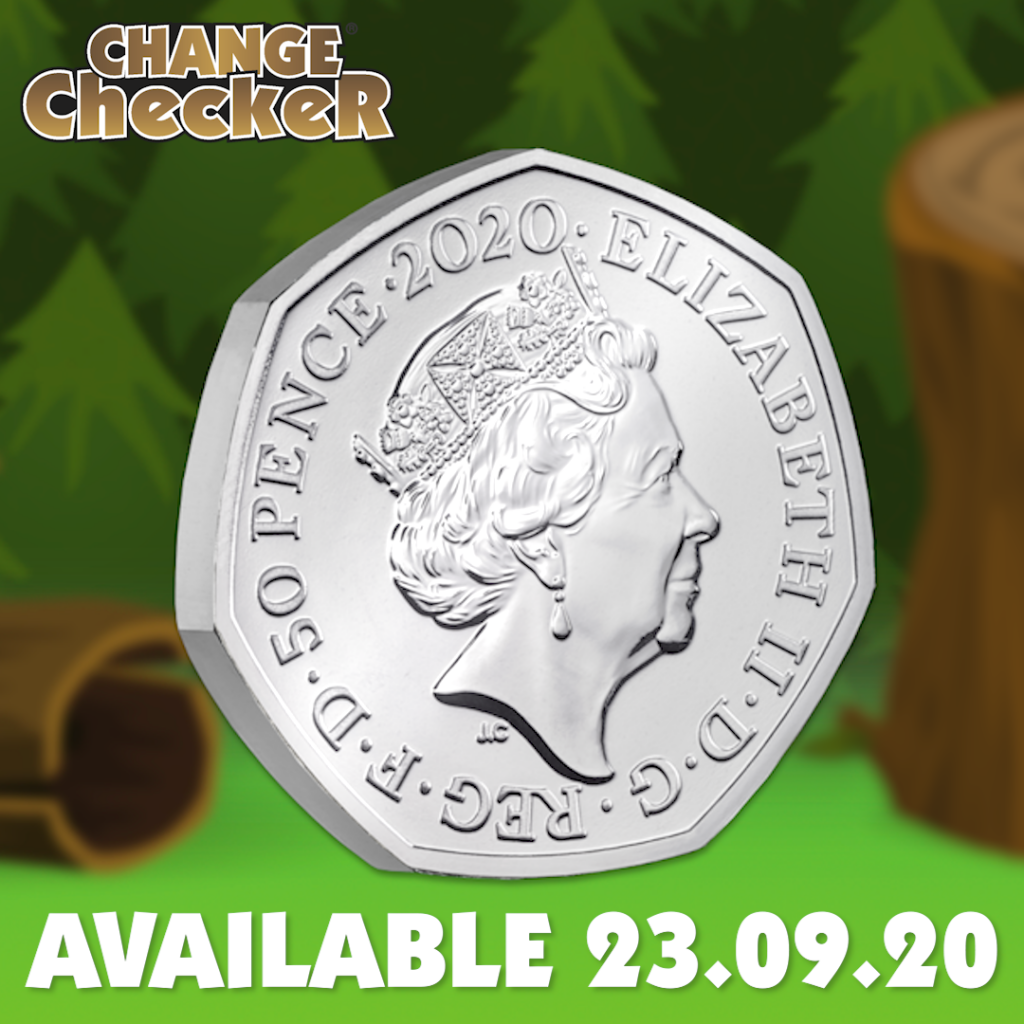 As of the Royal Proclamation on 24th July 2020, a series of 50p designs, inspired by the classic stories of A.A. Milne, will be issued to celebrate one of the world's most-loved bears and his friends.
It has been confirmed that there will be three 50p coins issued. The first will feature Winnie the Pooh himself and then later, a Christopher Robin 50p, and a Piglet 50p.
Originally published in 1926, Winnie the Pooh is a story about the adventures of Christopher Robin's honey-loving teddy bear and his friends Piglet, Tigger, Eeyore, Owl, Kanger, and Rabbit.
Since then, Winnie the Pooh has featured in over 11 films, 11 television programmes, 4 different books, and has become a worldwide collectable item.
Whilst the designs of the upcoming 50p coins are currently top-secret, we can't wait to see this loveable bear, his loving owner Christopher Robin and adorable friend Piglet, come to life once more, this time on the UK's most collected coin.
Sign-up for Winnie the Pooh 50p updates
If you'd like to find out more, you can fill in our sign-up form below to stay up-to-date with all the latest news about this exciting upcoming release.
We will only use your information to contact you about the new Winnie the Pooh 50p release. Click here to view our privacy policy.
---
Never miss out on a UK 50p coin release!
This is your opportunity to get ahead of the crowd and secure every future new UK 50p issue at the initial release price of just £4.50 (+p&p).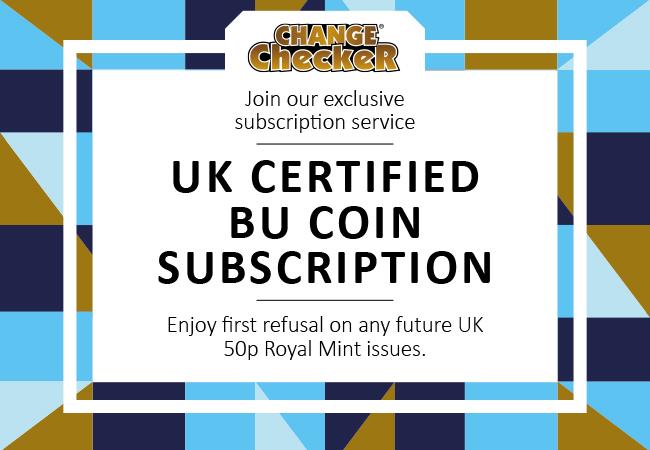 If you want to own the latest 50p coin releases, delivered straight to your doorstep, without any of the hassle of ordering the coin yourself then click here!