Will the Battle of Hastings 50p be the rarest coin of 2016?
It has been revealed that five million 50p coins that commemorate the 950th anniversary of the Battle of Hastings in 1066 have been struck for circulation.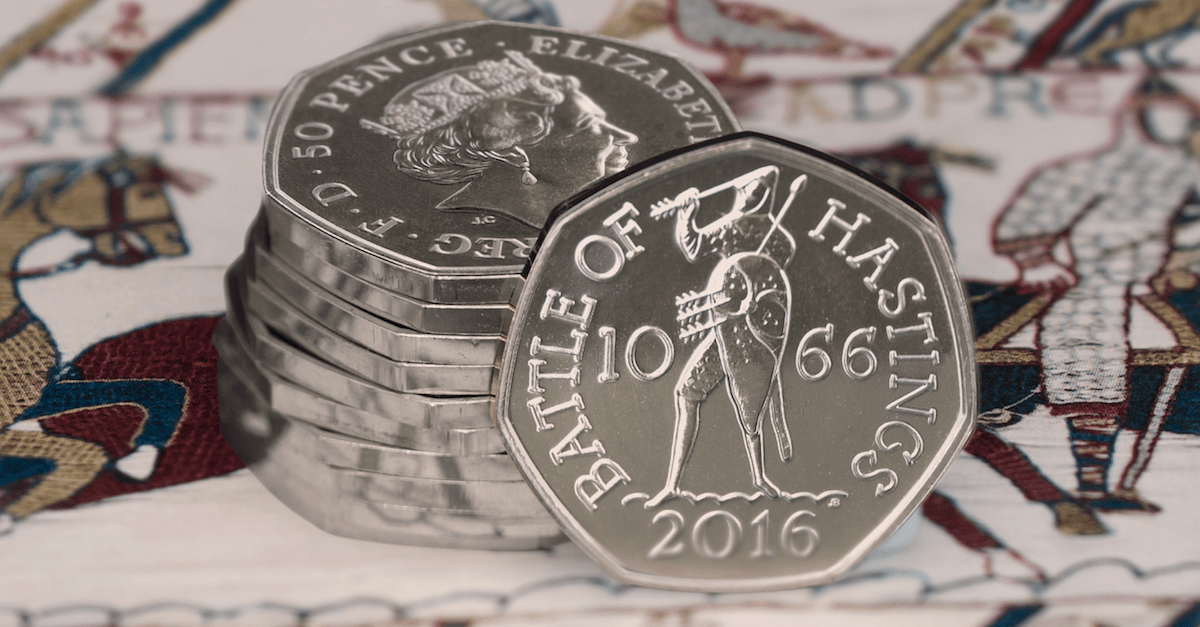 The coin features the image of King Harold with an arrow through his eye, taken from the Bayeux Tapestry, which depicts the Norman Invasion of Britain where he was defeated by William the Conqueror.
At just 5 million, this would make the Battle of Hastings 50p the fifth rarest 50p coin currently in circulation. Considering that the mintages of 50p's usually overly exceed 7 million, it's possible that the Battle of Hastings fifty pence will be the rarest coin of 2016.
Confirmation of the 2016 mintage figures wont be released by The Royal Mint until next year but as you can see from the graph above the Battle of Hastings 50p will take fifth place – in between the 2008 Britannia 50p and the 1998 NHS 50p. As long as no more coins are struck for circulation.
But as there have been seven different 50p designs in 2016 I think it is safe to assume that no more of these will be struck.
Remember, when it comes to collecting, there is one fact which is always inevitable – the rarest coins are always in highest demand.
So keep your eyes peeled, these coins will be released into circulation very soon!