A brand new £1 coin is set to enter circulation, marking the 40th anniversary of it's introduction!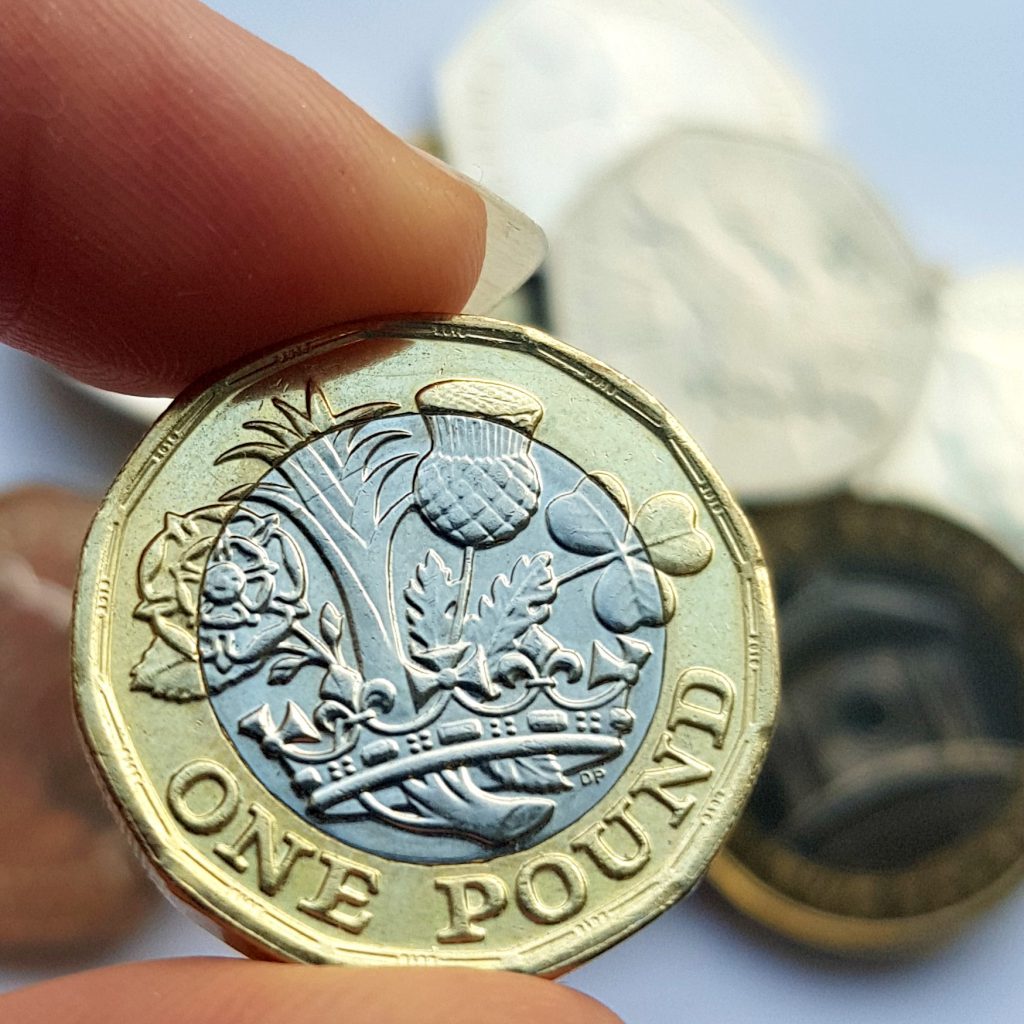 Chancellor Rishi Sunak has announced that artist Michael Armitage will design the new coin.
It's believed the coin's design will celebrate the culture, creativity, and heritage and history of the UK in the 21st century.
Speaking at a Royal College of Art's (RCA) reception, Mr Sunak said: "I am delighted that Michael will lend his vision to the creation of this new £1 coin design in its 40th anniversary year. This coin will symbolise the rich tapestry of modern Britain and honour our deep heritage and history."
Michael Armitage was earlier this year elected as a Royal Academician in the category of painting by the Royal Academy of Arts, London – meaning we're sure to see a fantastic design on this brand new coin!
This will be the the first new £1 design since 2017 and Armitage said it will "combine our 1,100 years of craftsmanship with cutting-edge design to champion modern Britain."
The 12-sided £1 coin has been in circulation since its introduction in 2016, having replaced the familiar round pound coins. It's aim was to be the most secure coin yet.
This brand new design will become the standard circulating £1 coin* and will include the current "world-leading" high-security features to protect against counterfeiting, the Treasury said.
We can't wait to see the design of this brand new coin and to start searching for it in our change! Let us know in the comments below if you're excited to find this new coin!
*The new coin will enter circulation in 2023, marking the 40th anniversary of the modern £1 coin.
---
If you're interested in coin collecting, our Change Checker web app is completely free to use and allows users to:
– Find and identify the coins in their pocket
– Collect and track the coins they have
– Swap their spare coins with other Change Checkers
Sign up today at: www.changechecker.org/app
£18.9bn worth of paper banknotes and round pounds remain in circulation, with over 113 million of these being £5 notes! Despite it being nearly five years since the paper £5 note lost its legal tender status*, it seems people are holding on them.
In fact, you might just have one in your pocket/wallet/down the back of the sofa right now!
Whilst the paper £10 and £5 notes have been withdrawn from circulation, the £20 and £50 paper banknotes will hold their legal tender status until 30 September 2022.
According to the Bank of England, 775 million paper banknotes remain in circulation:
Paper £5 notes in circulation: 113 million
Paper £10 notes in circulation: 73 million
Paper £20 notes in circulation: 360 million
Paper £50 notes in circulation: 209 million
That's a lot of banknotes!
*Whilst the paper £5 and £20 notes are no longer legal tender, they will always be exchanged by the Bank of England for their face value.
There are also supposedly £105m of old round pound coins in circulation, according to the Royal Mint.
After more than 30 years in the nation's pockets, the familiar round £1 coin was replaced with an all new, 12-sided £1 coin in 2017, in a bid to crack down on counterfeiting.
It lost its legal tender status at midnight on 15 October 2017 and the Royal Mint asked the public to return their round pounds as they phased in the new 12-sided coin.
However, out of 1.6 billion round pounds to be returned, about 1.45 million were counterfeits!
The UK's 12-sided £1 coin is described by the Royal Mint as the 'most secure in the world', with a string of anti-counterfeiting details. Find out more about the security details of this coin here!
Round pounds can still be deposited at high street banks – but can no longer be spent in shops.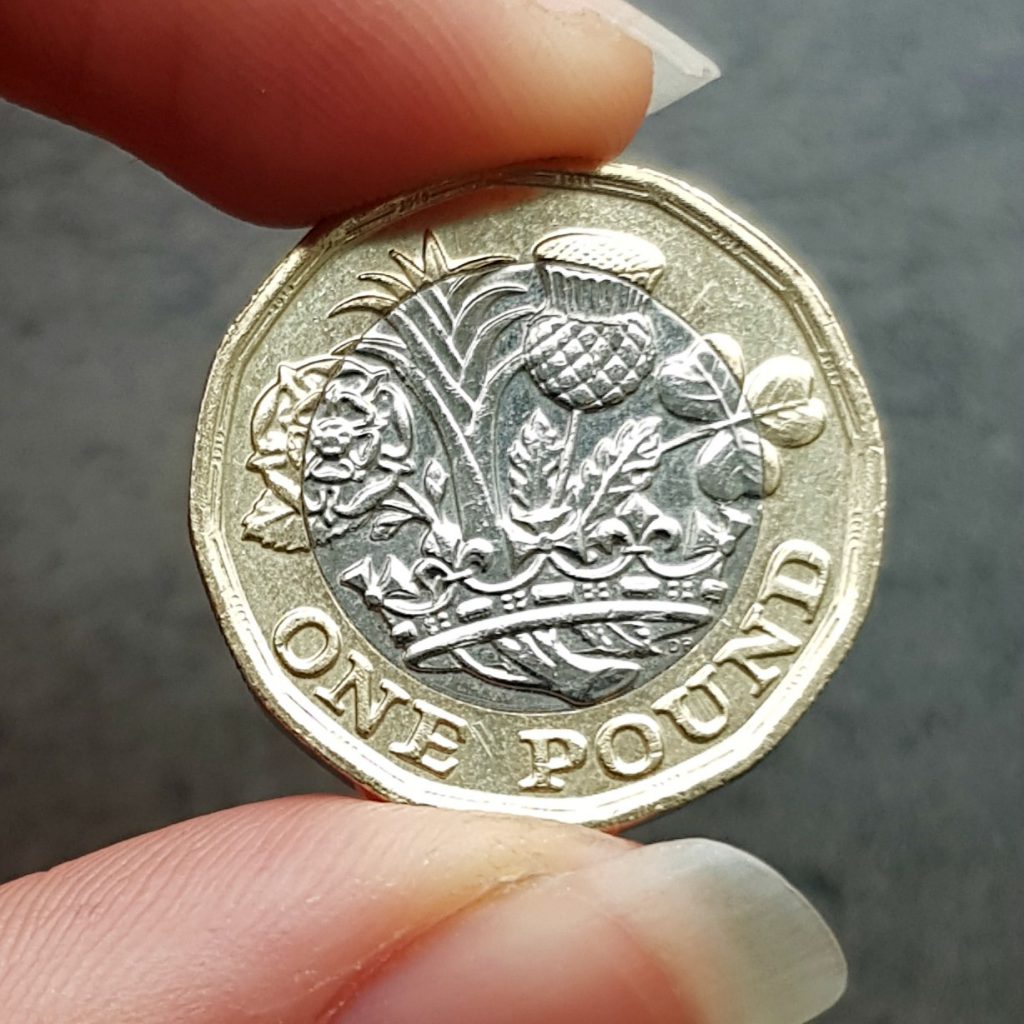 Have you held on to your round pounds or paper notes? Let us know in the comments below!
---
Never miss a UK coin issue!
Join the Change Checker UK CERTIFIED BU Subscription Service and receive new UK coins sent to your door without the hassle of placing orders on the day of release!
Don't miss your chance to get ahead of the crowd and be one of the very first collectors to receive the latest UK new issue coins as soon as possible after their release.
Finding an error coin is like winning the lottery for collectors. And after reading today's blog, you'll be adding another rare error to your Change Checker watch list!
As earlier this month, a pub worker discovered a £1 coin that was minted from just ONE metal – not two – which went on to sell for £205 on the secondary market!
You see, normal £1 coins have a gold coloured Nickel-Brass outer ring and a silver coloured Nickel plated interior, but this rarity was completely gold-coloured. Check it out in the image below…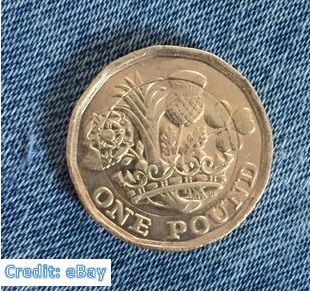 Understandably this lucky find was immediately added to eBay and the uniqueness of the coin meant there were 24 bids from five interested bidders, before it eventually sold on August 8 for the unbelievable price of £205!
Mad, right?
One explanation for the supposed 'error' could be that the coin missed the plating stage during production.
Whilst this is the first time we've heard of the 'error' being found on a £1 coin, similar stories have been reported on £2 coins before…
The Holy Grail of Bi-metallic Errors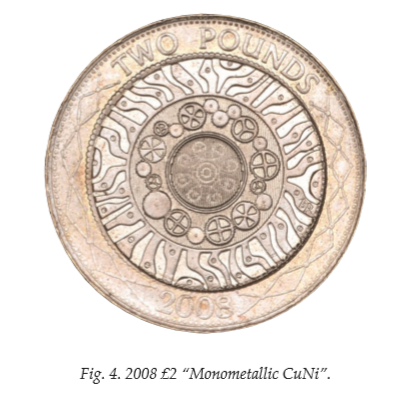 The image above shows what has been described as the Holy Grail of bimetallic 'errors' and is the result of the nickel-brass £2 blank not having the inner core section punched out before being struck.
This means that the £2 coin is made from one full piece of nickel-brass, just like the £1 error above – completely contrasting the very idea of a bimetallic coin.
A 2007 monometallic £2 was verified by The Royal Mint and in the email confirming the mis-strike it was mentioned that they had only seen 4-5 similar coins before.
This rare striking error is highly sought after and coins have achieved extraordinary prices in private sales and auctions.
So if you don't consider yourself a Change Checker, it might be time to rethink as these exceptional error coins could be lying unused at the bottom of your bag.
Have you ever discover an error coin? If so comment below as we'd love to hear all about your coin hunting experiences!
---
If you're interested in coin collecting, our Change Checker web app is completely free to use and allows users to:
– Find and identify the coins in their pocket
– Collect and track the coins they have
– Swap their spare coins with other Change Checkers
Sign up today at: www.changechecker.org/app