£1.5bn worth of old banknotes still in circulation!
It's been more than two years since the old £5 notes were withdrawn from circulation, and yet 118 million of these notes still have not been returned.
This figure, combined with the 94 million old £10 notes left to be returned (following the withdrawal of the paper note in 2018) means that over £1.5bn worth of outdated banknotes are currently in circulation!
In fact, you might just have one in your pocket/wallet/down the back of the sofa right now!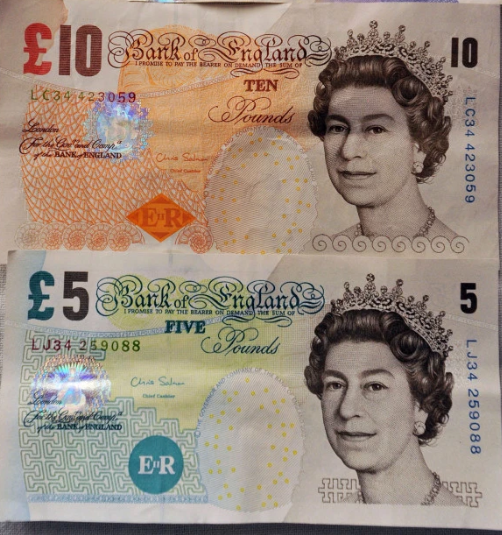 A spokeswoman from the Bank of England said that the 224 million £5 notes returned was lower than expected, but the 697 million £10 notes returned was in line with their expectations.
It's possible that these unreturned notes have been lost or damaged, or even held on to by collectors following the introduction of the new polymer notes.
Whilst these paper notes are no longer legal tender, they can still be exchanged at the Bank of England and there is no time limit on this.
I still remember the excitement of the first polymer £5 notes which were introduced in 2016 and whilst they definitely felt alien to begin with, I think it's fair to say that we have all become accustomed to the polymer design and finding an old £5 or £10 note nowadays is a nostalgic experience.
In fact, many collectors were eager to get hold of some of the more unusual serial numbers for the new Winston Churchill polymer £5 and Jane Austen polymer £10 when they were first released.
And I'm certainly looking forward to seeing the polymer £20 and £50 notes which will be released in coming years.
So do you have any old banknotes lying around? There's over £1.5bn of them out there somewhere…
---
If you're interested in coin collecting, our Change Checker web app is completely free to use and allows users to:
– Find and identify the coins in their pocket
– Collect and track the coins they have
– Swap their spare coins with other Change Checkers
Sign up today at: www.changechecker.org/app