The Coronation countdown has begun, as The Royal Mint reveal an incredible range of new UK coins to celebrate the event.
The star of the show is undeniably the 50p coin – the UK's FIRST Coronation 50p.
But, what's really got Change Checkers talking is the exciting news that this coin is set to enter circulation this year!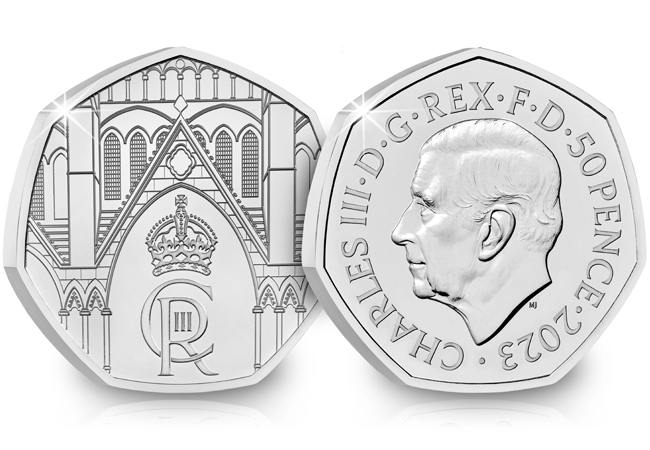 5 million coins will be released later in 2023 and you can bet that collectors will be on the hunt to track this one down in their change.
Commemorating a once-in-a-lifetime royal event, the likes of which we haven't seen for 70 years, this coin is set to be one of the most significant issues in our collections.
UK's FIRST Coronation 50p
The last time the UK celebrated a Coronation The Royal Mint issued a Crown coin.
As you can imagine, 70 years on, the 1953 Queen Elizabeth II Coronation Crown remains incredibly sought-after and you can bet that the King Charles III Coronation 50p will likewise see increased demand in years to come.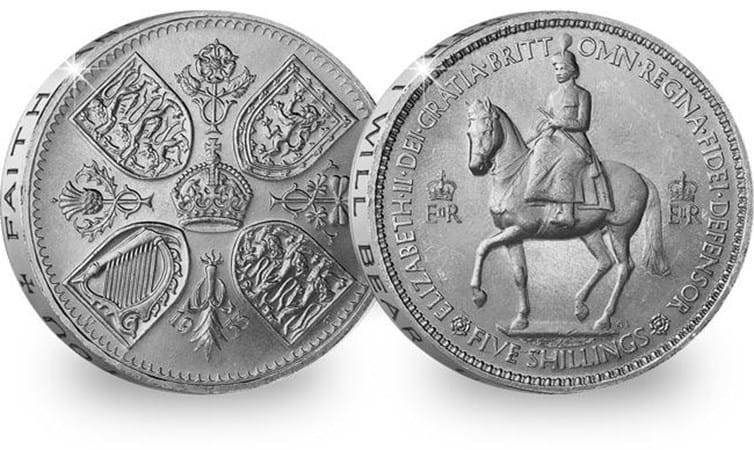 Spot the Difference!
Eagle eyed collectors out there will notice that the Coronation 50p entering circulation is in fact different to the collector version available to purchase on the 24th April…
That's because a special obverse has been created on the collector edition coins – only seen on this Coronation range!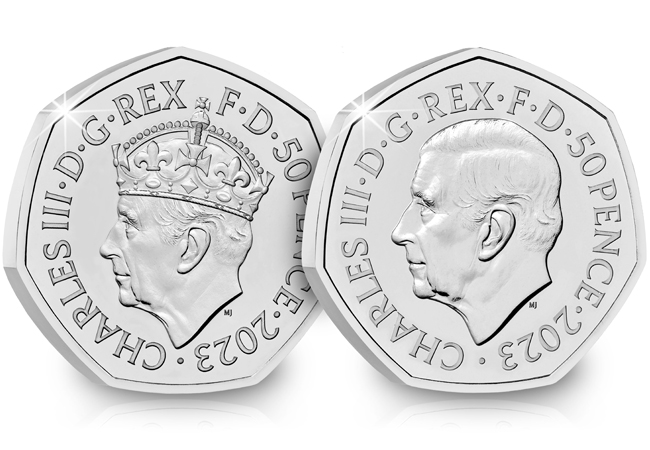 The collector version of the coin features a crowned portrait of the King.
Wearing the Tudor crown (as shown on His Majesty's royal cypher), this breaks from the tradition of male monarchs appearing uncrowned on our coinage and sets the coins apart from the standard King Charles coins where he is shown without a crown.
Charles in your Change
These aren't the first King Charles coins collectors can find in their change.
In fact, almost 5 million 50ps were released into circulation last year bearing the King's effigy on the obverse.
Change Checkers have been on the hunt to track down this coin and kickstart their King Charles III collection.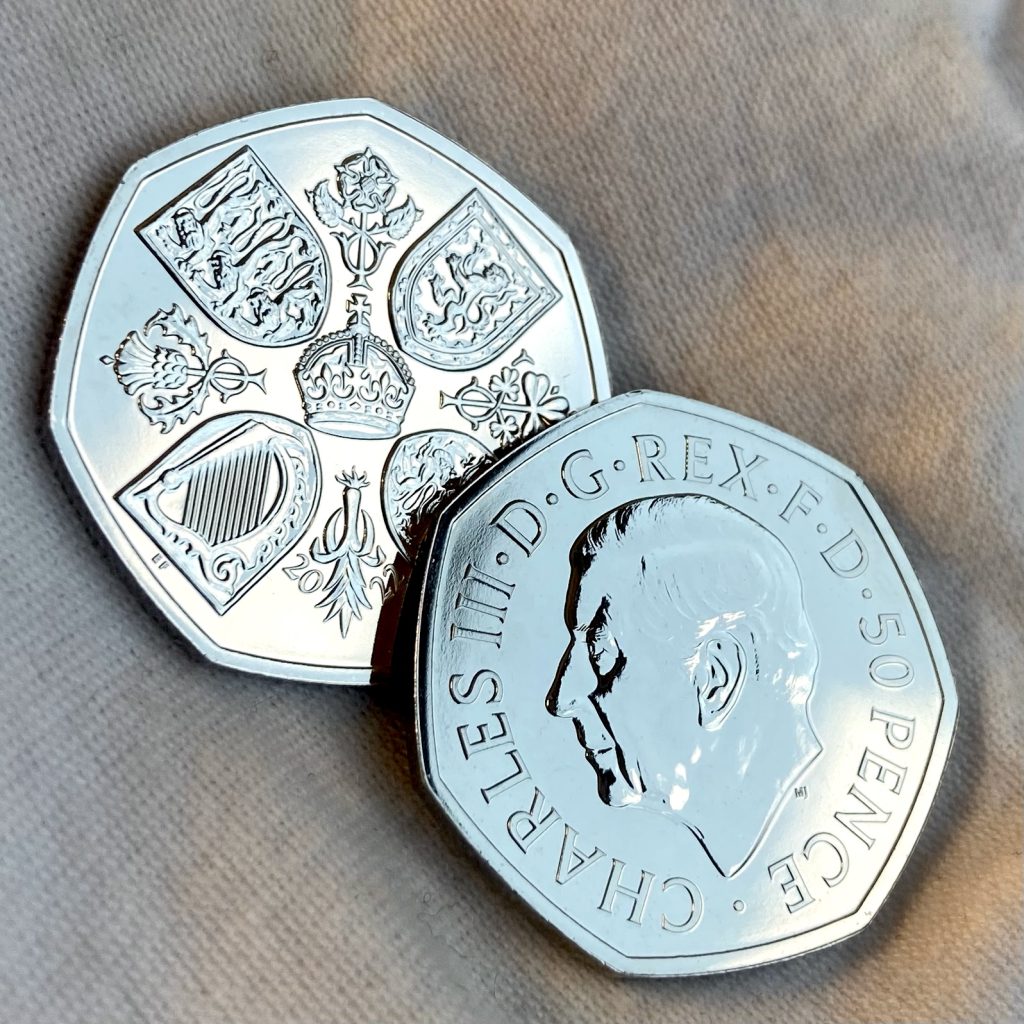 Now, with the news of the Coronation 50p set to enter circulation, we can look forward to expanding our collections with this significant new issue.
But, with just 5 million set to be released, only 7% of the UK population will be lucky enough to get their hands on one from their change…
To get ahead of the crowd and own one in superior collector quality, including the special obverse design, sign up below to receive all the latest updates as soon as the coin is available to order:
Guarantee all future UK King Charles III coins for your collection
Join the Change Checker UK CERTIFIED BU Subscription Service and receive the very latest UK King Charles III coins sent to your door without the hassle of placing orders on the day of release!
Serving as Canada's Head of State for 7 decades, Queen Elizabeth II has been commemorated on a new $2 coin.
Just shy of 5 million $2 coins entered circulation in December 2022, giving Canadian collectors a special way of remembering Her Majesty.
When you consider Canada's population is over 38 million, you'll appreciate just how sought-after this coin is.
I've successfully secured a limited allocation of these unique coins with my supplier in Canada.
However, you'll need to act fast if you don't want to miss this chance to add this coin to your collection.
Get your 2022 Canadian $2 Honouring Queen Elizabeth II for just £4.99, by clicking here >>
The obverse features the portrait of Queen Elizabeth II, created by Susanna Blunt and the reverse features the traditional $2 Polar Bear design by Brent Townsend.
But, what makes this $2 coin extra special is the outer ring…
The outer ring features a striking black nickel finish and is reminiscent of a mourning band, in a touching tribute to Her Majesty.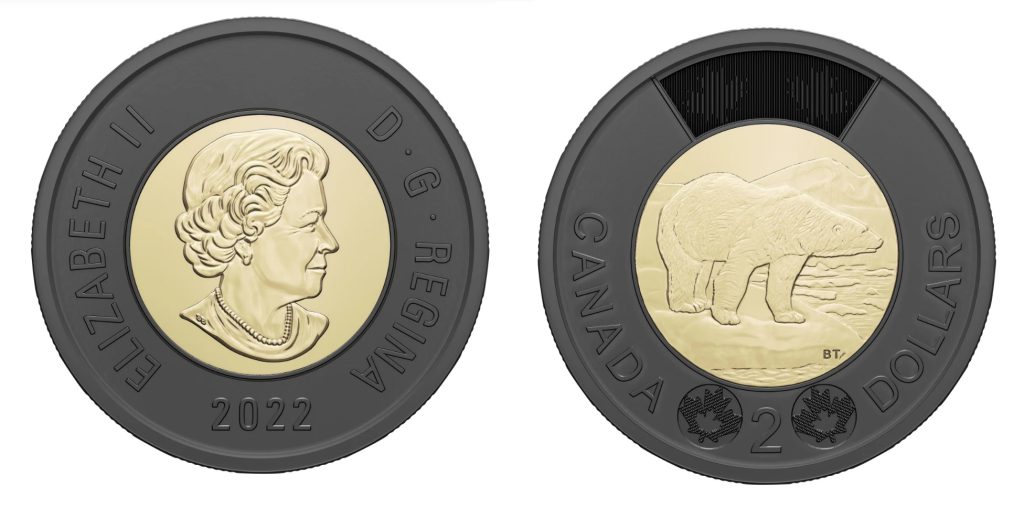 We won't be able to find this coin in our UK change so if you're wanting to secure this sought-after coin for collection, you'll need to click here.
In December, 4.9 million UK Queen Elizabeth II Memorial 50ps also entered circulation in the UK.
9.6 million in total are allocated for circulation, meaning 1 in 70 of us will be able to find one!
To help increase your chances of finding one in your change, we created an interactive map of where the coins were being found. We've tracked it up and down the country thanks to your help!
Queen Elizabeth II memorial coins are now some of the most sought-after collectables out there.
With such limited stock available, demand for these Canadian $2 coins is sure to exceed supply.
Own the 2022 Canadian $2 Honouring Queen Elizabeth II
Secure your Queen Elizabeth II Canadian $2 coin for just £4.99 (+p&p) here >>
2022 is likely a year no collector will forget.
We've celebrated a Platinum Jubilee, mourned the loss of our Queen and welcomed a new monarch to the throne.
And, as ever, these extraordinary moments are retold through our UK coins.
Today, to commemorate Queen Elizabeth II's incredible life and reign, an official UK Memorial coin set has been released. The coins feature the eight definitive coins from 2022, alongside the new Memorial 50p and £5 with the King's portrait.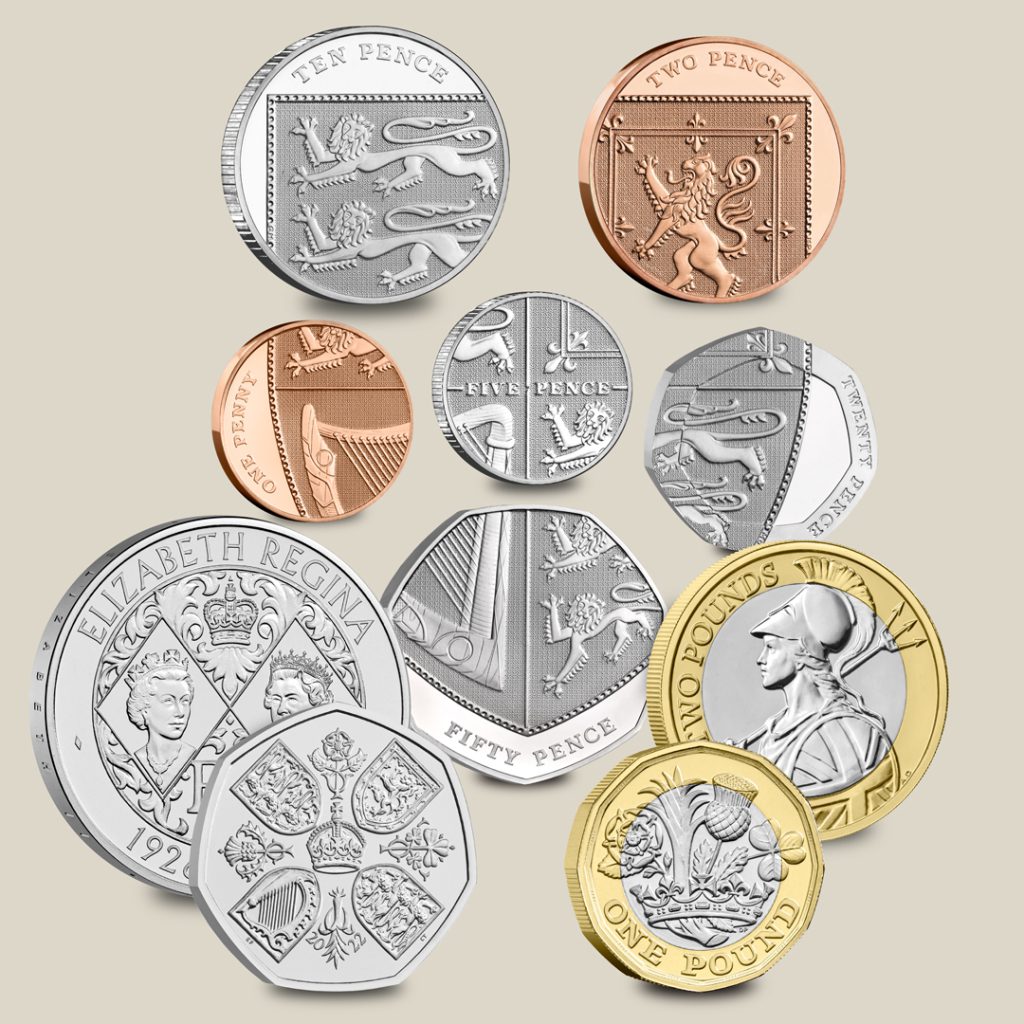 Last UK Coins of Queen Elizabeth II
Importantly, the definitive coins in this set will be the last in the UK to feature Her Majesty's portrait.
What's more, each definitive obverse design also features a special privy mark to show the Queen's year of birth and year of passing – a never-before-seen feature for these coins, which is bound to add to their collectability.
Since Her Majesty's passing, we've seen incredible demand for QE II coins. Both historic and new issues. Recent releases are continuously selling out at The Royal Mint and older issues are becoming increasingly scarce as the nation rushes to secure keepsakes and lasting tributes for the Queen.
And this set features the very last coins of Her Majesty Queen Elizabeth II, meaning rapid sell outs of the limited precious metal versions are absolutely on the cards…
The good news for collectors is that the Brilliant Uncirculated version of the set is unlimited.
However, The Royal Mint have announced that stock will only be available until the 31st December 2022, so the sales window is incredibly limited for those of you wanting to secure this set.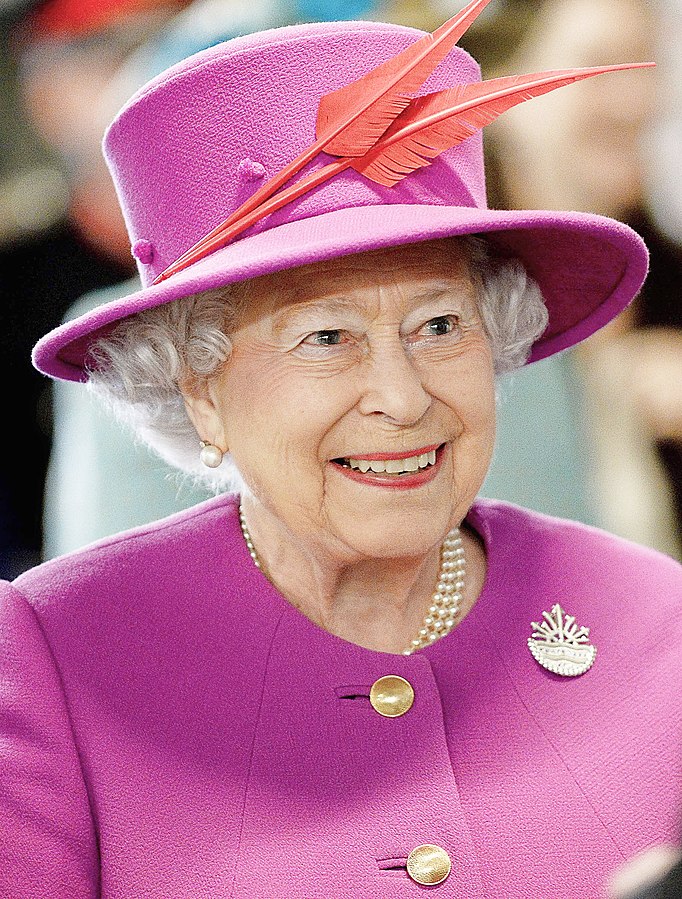 Appearing on our coins throughout her outstanding reign as our longest serving monarch, I'm sure you'll agree that this set really is a touching tribute to Her Majesty. It's a piece of history to treasure for generations to come.
---
Let us know in the comments below if you like the privy mark on the last Queen Elizabeth II coins.
---
Own the Last Coins of Her Majesty, with special privy mark, in Brilliant Uncirculated quality
You can own the 2022 Queen Elizabeth II Memorial Coin Set in Brilliant Uncirculated quality here >>
But, due to the limited sales window, you'll need to act fast to make sure you don't miss out.