The latest addition in The Royal Mint's Music Legends £5 series has just been released, and it celebrates the man in the best-selling show…
For the first time ever, the Starman himself, David Bowie, has been featured on a brand new UK coin.
The coin, by Jody Clark, features a design which pays tribute to Bowie's Aladdin Sane era. It depicts the music legend transitioning between his various personas, set against his iconic 'BOWIE' font.
Being a huge Bowie fan myself, my favourite feature of this coin has to be the world-famous lightning bolt that Bowie sported as his alter ego, Ziggy Stardust.
Encapsulating everything Bowie stood for; transformation, non-conformism, and vibrancy, this £5 coin pays the perfect tribute to one of the UK's biggest Music Legends of all time.
Ziggy Stardust
Rock star David Bowie's first hit was the song "Space Oddity" in 1969. The original pop chameleon, Bowie became a fantastical sci-fi character for his breakout Ziggy Stardust album.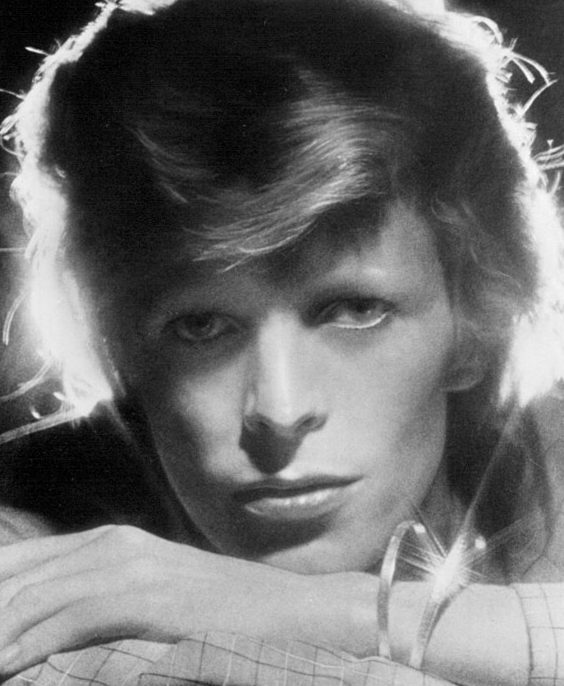 Bowie's songs depicted the ups and downs being an outsider: an alien, a misfit, or even a faraway astronaut! His music appealed to all, with a blend of rock, cabaret, jazz and soul. It was this eclectic mix of style and honest charm that defined him as one of the greatest music legends of the 20th century.
During Bowie's vibrant career, he released 27 studio albums, 128 singles, and 72 music videos. Some of his most famous works include Space Oddity (1969), Life on Mars? (1971), Heroes (1977), and Ashes to Ashes (1980).
Sadly, in 2016 David Bowie passed away just two days after his birthday, leaving behind a legacy of nonconformist music and style.
And, in 2020 his legacy lives on, with the release of this brand new £5.
2020 UK Elton John £5
The second coin in the Music Legends series was released earlier this year, celebrating Sir Elton John, who has been delighting his fans for more than half a century.
Since his very first self-titled album in 1970, Elton John has sold in excess of 300 million records worldwide.
Some of his chart-topping hits include, 'Can You Feel the Love Tonight?', 'Don't Go Breaking My Heart', 'Candle in the Wind', and 'I'm Still Standing'.
He also found success on Broadway, composing for Billy Elliot (2008), which went on to win 10 Tony Awards.
As recognition of his contribution to music, Sir Elton John was knighted in 1998 and in 2020 he was celebrated on a £5 for the first time.
The reverse design of this £5 coin, by Bradley Morgan Johnson represents Elton John's I'm Still Standing era. Speaking of the design, Johnson said, "I'm Still Standing was one of [his] favourite childhood pop tracks" and you can definitely see the influence this song has on the design of this coin.
My favourite feature of this coin design, is that Sir Elton John himself approved it. By owning this coin, you really are in possession of some huge music legend memorabilia.
If you would like to secure the 2020 Elton John £5 to your collection, click here >>
2020 Queen £5 Coin
The very first £5 coin in the Music Legends series was released earlier this year, celebrating one of Britain's most iconic and influential bands ever, Queen.
Formed in London, 1970, Queen instantly rocked the nation and became a British icon, creating unique and timeless songs which are still loved to this day.
As of 2005, Queen's albums have spent the equivalent of 26 years in the UK Album Charts! (According to the Guinness Book of World Records).
The design of this £5 coin by Chris Facey, showcases the iconic instruments of all four founder members of the band: Brian May's Red Special guitar, John Deacon's Fender Precision Bass™, Roger Taylor's Ludwig™ bass drum, and Freddy Mercury's Bechstein™ grand piano.
Band members Brian May and Roger Taylor have officially approved the design of this coin and alongside the fact that this coin is full of numismatic firsts, this coin has already proved incredibly popular with collectors:
The first-time ever Queen have featured on a coin worldwide
The first-time ever a British band has been celebrated on UK coinage
The first coin to be issued in the new series celebrating British Music Legends.
If you would like to add the 2020 UK Queen £5 in Brilliant Uncirculated quality, then click here!
I'm sure you're just as excited as we are by this brand new £5 coin and the continuation of the Music Legends £5 Series. 
Which coin is your favourite in the series? Let us know in the comments!
---
Secure the brand new David Bowie £5 today!
As you would expect with a coin this exciting your brand new UK £5 has been struck to superior Brilliant Uncirculated quality and protectively encapsulated in official Change Checker packaging to preserve its quality forever.
Add this coin, celebrating one of the greatest music legends ever, to your collection right now, by clicking here.
On Saturday 17th October, a surprise coin release made the headlines, as a brand new 50p was released to celebrate how diversity built Britain.
This new 50p is the first in a series to celebrate diversity across the whole of Britain and how our diverse culture has helped to shape the rich history and heritage of our nation.
Collectors will also be delighted to hear that 2.5 million Diversity in Britain 50ps are expected to enter circulation today, so now's the time to get checking your change for this brand new release!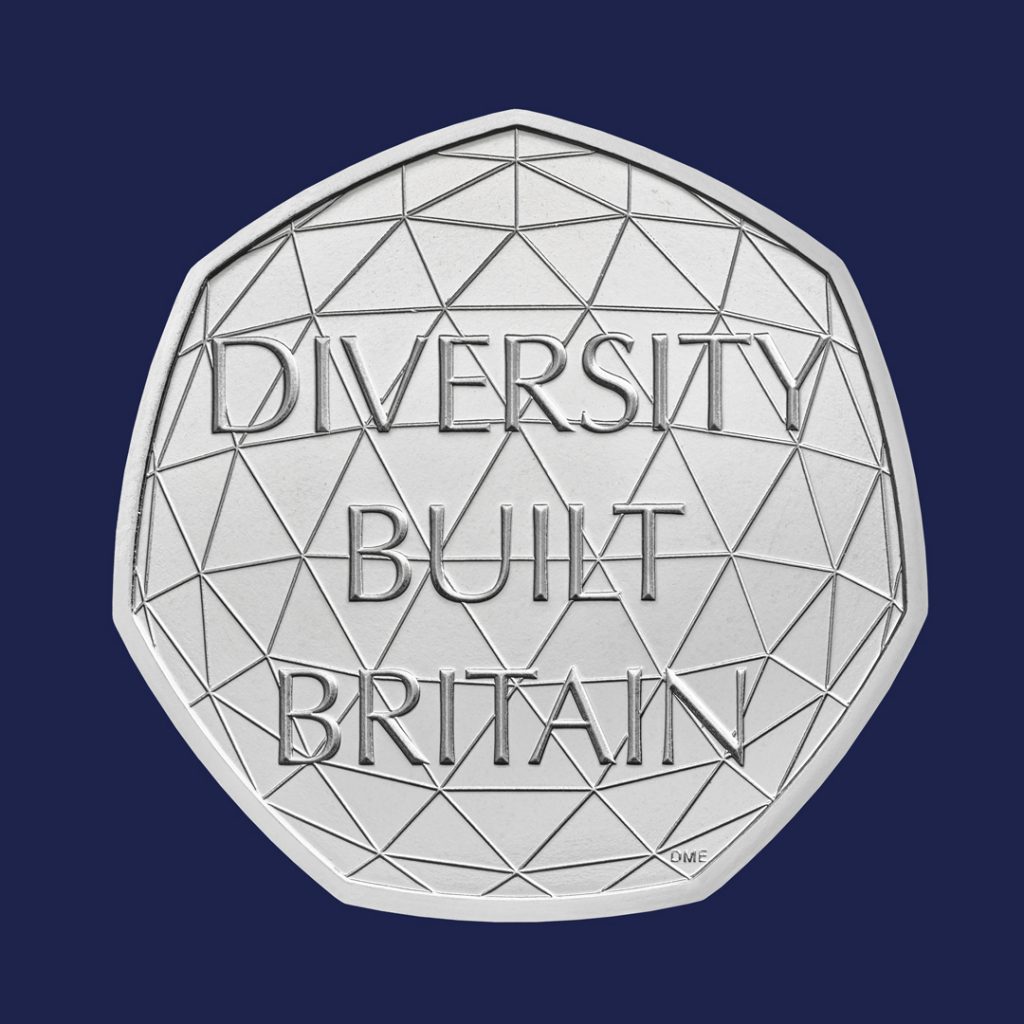 Designed by Dominque Evans, the new 50p features the words "DIVERSITY BUILT BRITAIN" against a network of interconnected triangles, symbolising the importance of connections between communities, and the strength of these connections cross the country.
Dominique Evans is one of the UK's foremost coin designers and has reflected her own experience of diversity, growing up as a mixed-race woman, as inspiration for her design.
"When designing this coin, I began by thinking about the people who inspire me and what diversity has meant in my life. I believe that no matter where you are born, we all belong under the same sky and this was the starting point of the design," Evans said.
Celebrating Diversity on UK Coins
Rishi Sunak, Chancellor of the Exchequer and Master of the Mint, unveiled the brand new UK 50p which celebrates British diversity and marks the profound contribution ethnic minority communities have made to our nation's history.
He said, "For generations, ethnic minority groups have fought and died for this country we have built together; taught our children, nursed the sick, cared for the elderly; and through their enterprising spirit have started some of our most exciting and dynamic businesses, creating jobs and driving growth."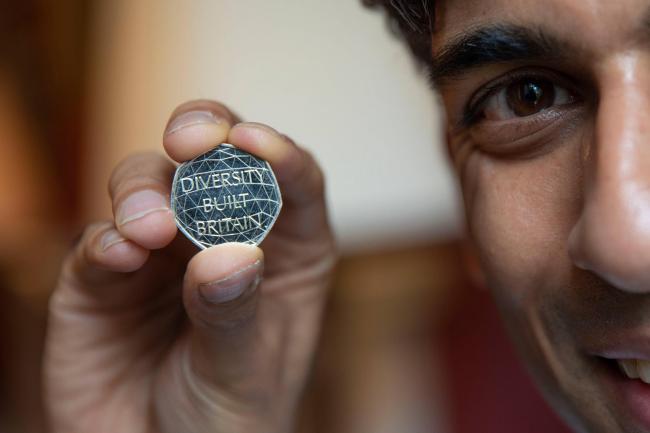 The coin was commissioned earlier this year following discussions with the We Too Built Britain campaign and calls for BAME figures to appear on UK coins and banknotes.
Look out for the Diversity Built Britain 50p in your change!
This release really has come as a wonderful surprise for Change Checkers and I'm sure demand for the new issue will be high as collectors rush to secure one for their 50p collection.
Will you be adding the 2020 Diversity Built Britain 50p to your collection? Let us know in the comments below!
Secure your Diversity 50p in Collector Quality – JUST £4.50 (+p&p)
Get ahead of the crowd and secure this brand new 50p coin in superior collector quality!
Click here to own the 2020 UK Diversity Built Britain 50p in superior Brilliant Uncirculated quality today!
The United States are facing a nationwide coin shortage in the midst of the coronavirus pandemic – urging members of the public to use cash where possible to help ease the coin crisis.
As more people turn to online shopping and contactless payments and avoid using physical money due to the virus, the normal flow of currency has been severely interrupted.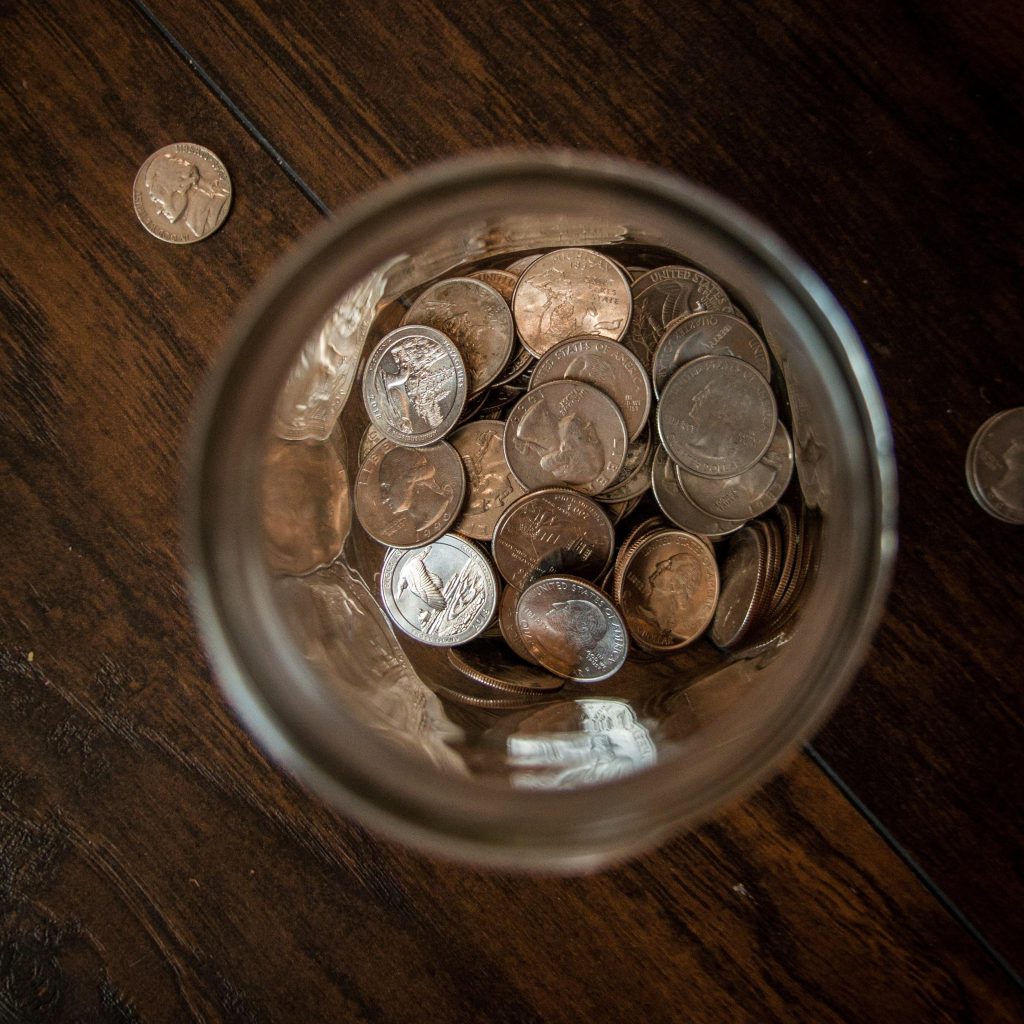 Last year, third-party coin processors and retailers accounted for around 83% of coins in the US coin supply chain.
However, as many stores have been closed and with the US Mint briefly slowing production to implement safety measures, further interruptions to this supply chain have been caused.
The effects mean that as stores are reopening, retailers are quickly exhausting their cash inventories, with some now advising customers they may not be able to provide change in coins.
Solving the US coin supply problem
The US Mint is now asking people to return any coins they might have lying around and to use exact cash for purchases to help replenish the country's supply.
The Fed have even convened a US Coin Task Force, working to restore the vital coin supply chain.
And what's more, one particular bank has even started paying members of the public to return any spare change.
UK Coin Shortage?
With the UK public being urged to use contactless where possible during the pandemic, could we too being facing a similar issue soon?
In recent years demand for cash in the UK has dropped, not simply because card payments have increased, but also due to the introduction of the 12-sided £1 coin in 2017.
As members of the public were tasked with returning their old round pound coins to the bank, other denominations, loose change and unwanted coins were also returned, meaning a surplus of cash was injected into the system.
We've certainly felt the effects of this with the lack of new coins entering circulation in the last few years.
Secondary Market Coin Prices
We recently updated the Change Checker eBay Tracker, revealing the average selling prices for the top 10 UK coins and banknotes.
Amazingly, there's been an 18% increase in the overall value of these issues – the biggest increase we've seen since the Tracker began!
With less cash being used in the past few months, it's likely collectors are heading to the secondary market to get hold of certain coins, rather than waiting to find them in their change.
Additionally, with more time being spent at home and people seeking new hobbies to keep themselves entertained, new collectors are perhaps becoming more aware of rare and collectable coins that might be worth owning and as a result, are heading to the secondary market to get hold of one.
We've seen this increased demand on the secondary market driving up the prices, particularly for the more rare and sought-after coins.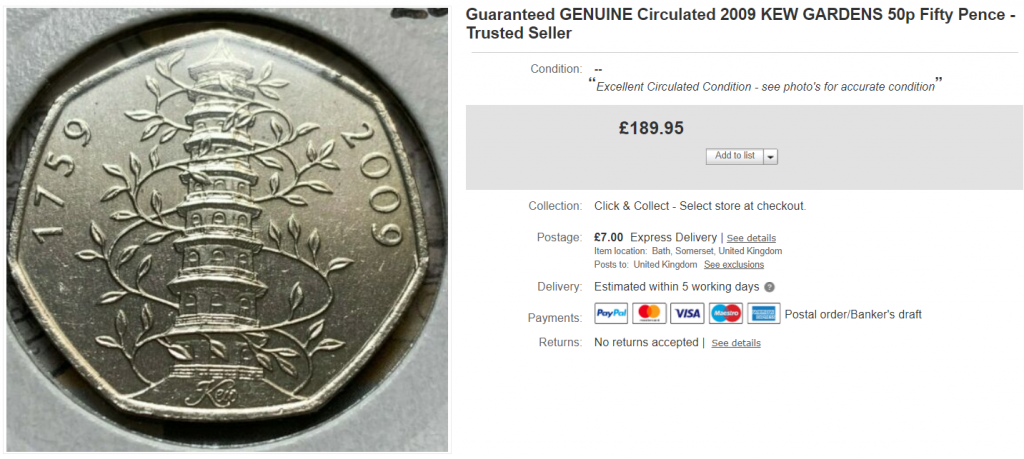 Now, as more retailers open up shop in the UK and the country starts to head towards the 'new normal', will we start to see more cash exchanging hands once again? And will collectors be able to start hunting down coins in their change once more?
Perhaps one of the biggest questions on collector's lips will be whether we'll see an increase in demand, leading to new commemorative coins being released into circulation…
At Change Checker HQ we've certainly got our fingers crossed!
---
If you're interested in coin collecting, our Change Checker web app is completely free to use and allows users to:
– Find and identify the coins in their pocket
– Collect and track the coins they have
– Swap their spare coins with other Change Checkers
Sign up today at: www.changechecker.org/app