Mythical Merlin celebrated on NEW UK coin!
Powerful and eccentric Arthurian wizard, Merlin, features on a brand new UK £5 coin!
Click here to order the brand new 2023 UK Merlin CERTFIED BU £5 coin >>
As the second £5 coin in the new Myths and Legends series, the 2023 UK Merlin £5 coin bears a design fitting of the mythical wizard…
The design
On the reverse of the coin, you'll see Merlin is poised with a magical staff, ready to wield his power. But, you can also spot Archimedes the owl sitting serenely on the wizard's shoulder – a character from author T. H. White's The Sword in the Stone!
Plus, designer David Lawrence has given collectors a peek at mythical island Avalon in the background, while Martin Jennings' portrait of King Charles III features on the obverse of the coin.
The mythology of Merlin
The origins of Merlin can be traced back to the 12th Century, when British author Geoffrey of Monmouth established the magical mage within his works. Medieval texts saw Merlin not only prophesise and shapeshift, but also create the famous Wiltshire monument, Stonehenge!
Through countless generations, the tales of Merlin have largely revolved around King Arthur. The wizard is said to have contrived Arthur's birth before guiding the future king to reign over England!
2023 UK King Arthur £5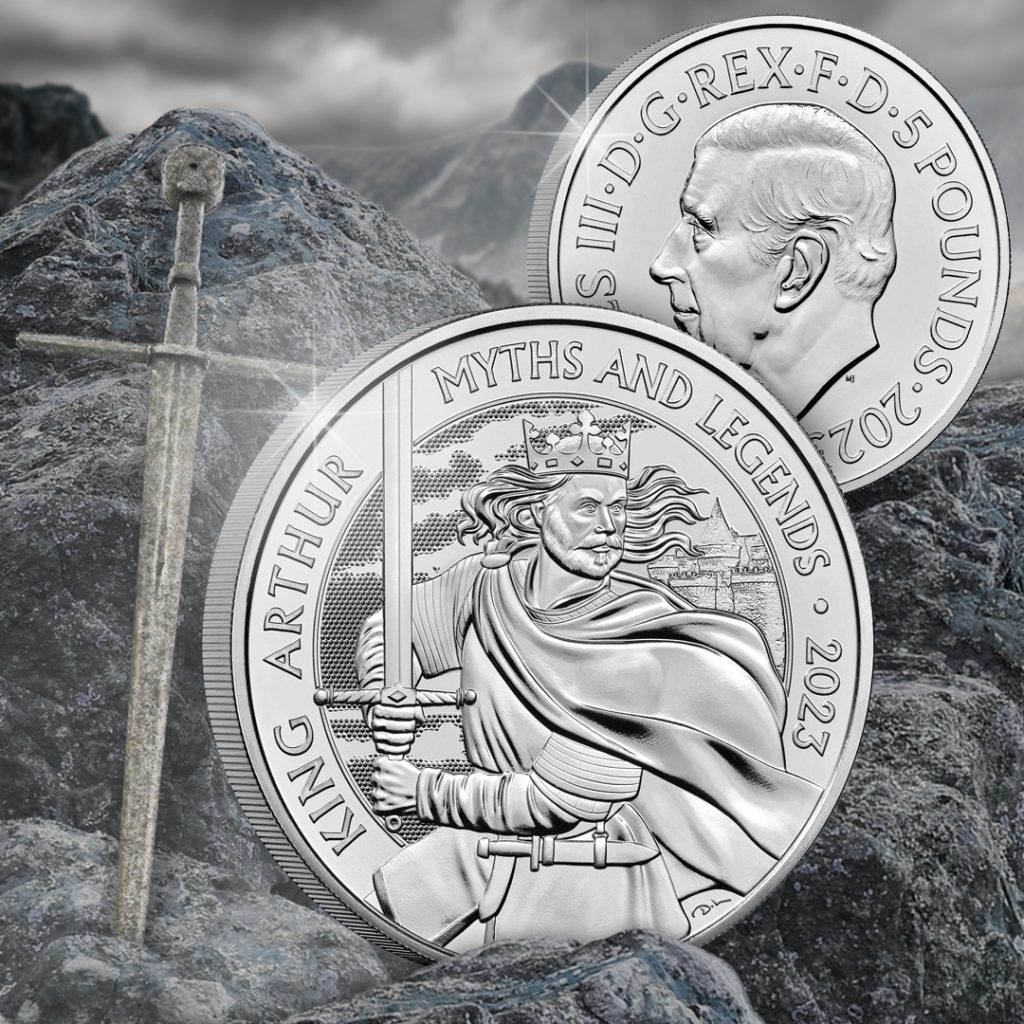 Plus, King Arthur features in the Myths and Legends UK £5 series too, carrying a sword of Merlin's creation – Excalibur! Find out more about the King Arthur £5 coin here >>
2023 UK Merlin CERTIFIED BU £5
The mythical Merlin has been celebrated by joining the Myths and Legends coin series – and we're excited to see which legend will feature next! Comment below your guesses…
Bring the legend of Merlin to life by owning this £5 now for just £12.99 (+p&p) >>