Today is Prince Philip's 98th birthday, an extraordinary milestone by all accounts, and so we've taken a look back at some of the coins issued to commemorate key moments throughout his life.
Born in Corfu in 1921, he is actually the oldest living great-grandchild of Queen Victoria. Prince Philip was born into the Greek royal family but his family was exiled from Greece when he was a child.
In 1939 he began corresponding with Princess Elizabeth, and after World War II he was granted permission by the King to marry her.
Prince Philip's life of royal service began at the Queen's accession in 1952 and he has since become the longest-serving consort in British history and the oldest-ever male member of the British Royal family.

2007 Diamond Jubilee £5
In 2007, Her Majesty the Queen and the Duke of Edinburgh celebrated their Diamond Wedding Anniversary, a remarkable 60 years of marriage.
Due to this massive milestone and a truly proud moment for them both, the Royal Mint issued a new £5 coin.
Designed by Emma Noble, the reverse beautifully depicts the Rose Window at Westminster Abbey. This highly sought after coin is the only UK coin to feature the conjoined portrait of the Queen and Prince Philip.
2011 90th Birthday of Prince Philip £50
In 2011 a UK £5 coin was issued by The Royal Mint in celebration of the 90th birthday of Prince Philip.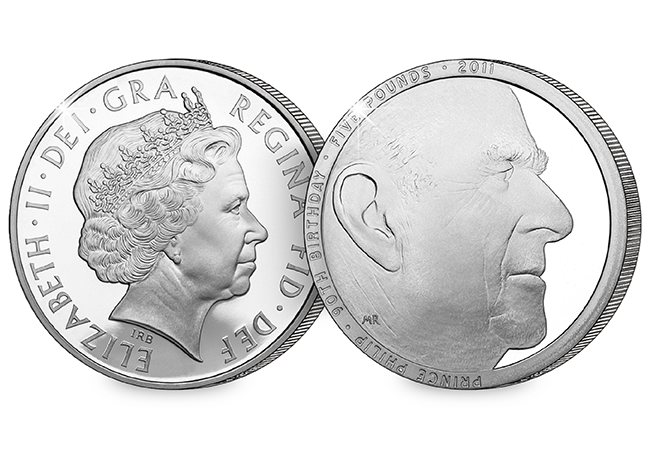 The coin's design features a specially commissioned portrait of Philip by Mark Richards FRBS.
Excitingly, just 18,730 of these coins were struck in Brilliant Uncirculated presentation packs making it one of the rarest £5 coins ever. And because of this, the coin is extremely sought after by collectors and is virtually impossible to get hold of on the secondary market.
2017 Prince Philip 70 Years of Service £5
In 2017, The Royal Mint released a brand new UK coin paying tribute to Prince Philip and his 70 years of service.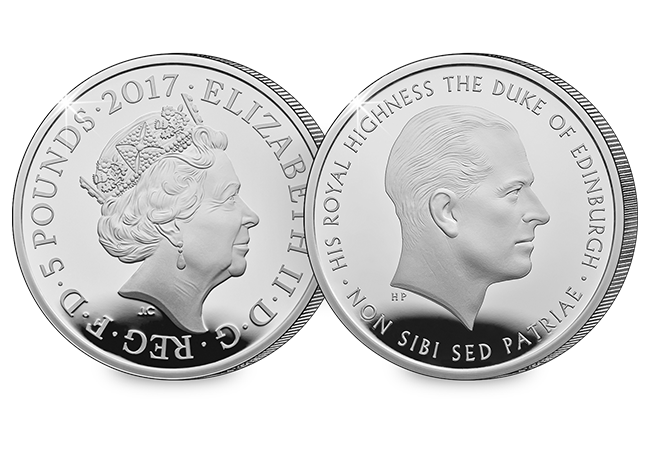 On 4th May 2017, Buckingham Palace announced that Prince Philip, the Duke of Edinburgh would be retiring from public duty. This marked an incredible 70 years of service to the Queen, the United Kingdom, British Isles and the Commonwealth.
As well as a Base Metal coin, a very limited number of Silver Proof coins were made available, with just 3,000 coins being struck. Unsurprisingly, this coin was quick to sell out at The Royal Mint and with their distributors.
Did you know he worked with the Royal Mint?
In 1952, The Duke of Edinburgh was appointed President of the Royal Mint Advisory Committee. His role included selecting the design of coins, medals and seals for the new reign of Her Majesty the Queen.
He worked with the Royal Mint right up to his retirement in 1999 so it's fair to say that the coins we know and love from years gone by, were specially selected by Prince Philip.
---
Secure the 2017 Prince Philip 70 Years of Service £5 coin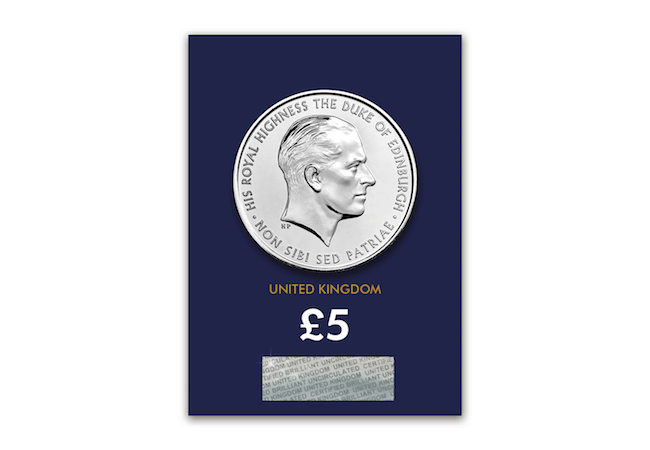 Whilst the Silver Proof version of this coin was quick to sell out, you still have the opportunity to get your hands on the Base Metal £5 coin in CERTIFIED BU quality.
Click here to secure the Brilliant Uncirculated Prince Philip 70 Years of Service £5 coin.
We're excited to present your latest eBay Tracker and Valuation Index for the Top 10 UK coins and banknotes!
The secondary market can be a bit of a minefield, but if you've found a rare coin or banknote and want to work out how much it might be worth, we've done the hard work for you…
eBay Tracker
Find out which coins and notes have been the key movers and shakers in the updated eBay Tracker below.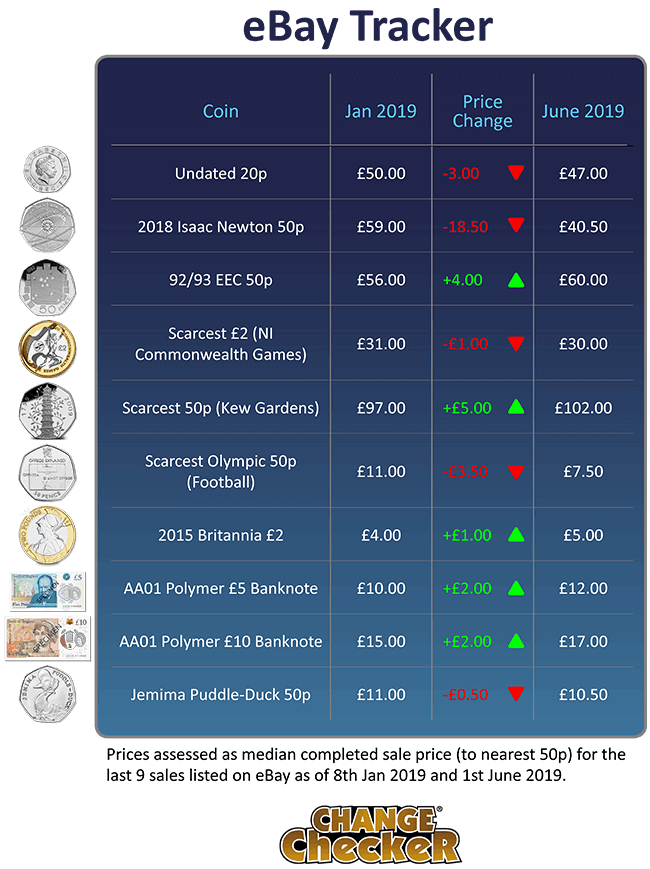 The most notable increase from the last update goes (unsurprisingly) to the Kew Gardens 50p, which has increased in price on the secondary market by £5 and is currently selling for around £102 on eBay – more than 200 times its face value!
Whilst many collectors were concerned that the 2019 Brilliant Uncirculated re-issue of this 2009 coin would make it less collectable, it seems that in fact the opposite has happened and the reinvigorated hype surrounding the UK's rarest 50p in circulation has led to an increase in demand for the coin, meaning collectors are willing to pay more to get their hands on one.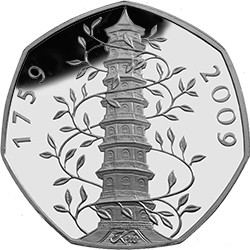 Other increases to mention are the AA01 serial number polymer banknotes, as both the £5 and £10 notes have increased by £2 since the last update, which is a 20% increase on January's figures for the £5 and 11% for the £10 note.
Overall there has been a decrease in value for the Top 10 coins and banknotes and this is mostly due to the 2018 Sir Isaac Newton 50p, which has dropped by 32% on January's figures and is currently selling for £40.50.
This coin was issued as a 'Strike Your Own Coin' from The Royal Mint Experience in 2018 and due to the short time frame it was available for, the number of coins struck could be really low, meaning it may well be very rare.
However the mintage figures for this coin haven't been revealed by The Royal Mint yet, so we don't know exactly how many were struck. When the official figures are released we could well see this coin increase in value on the secondary market.
Valuation Index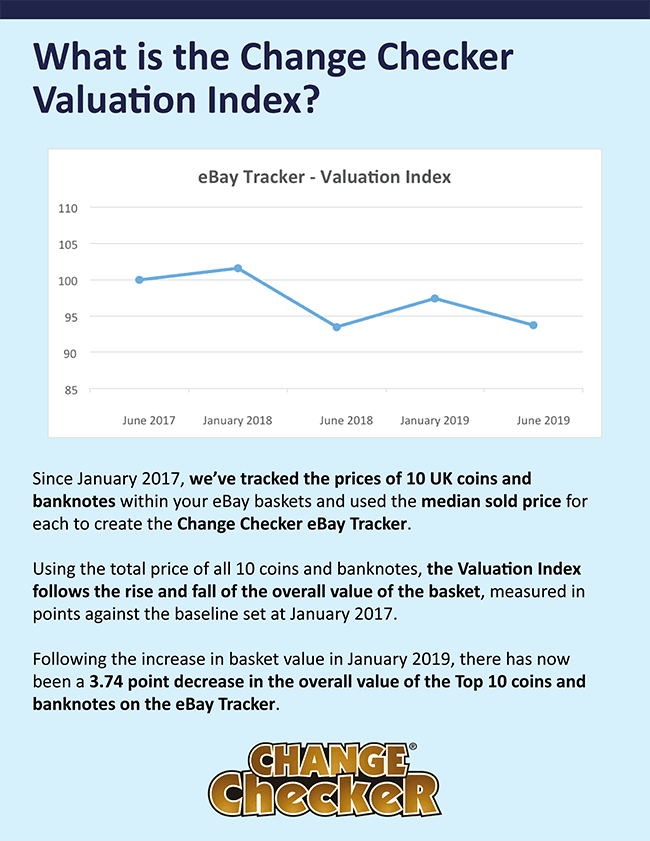 My coin isn't on the eBay Tracker
The eBay Tracker follows the movements of the Top 10 UK coins and banknotes, however if your coin doesn't appear on the tracker you can use our 6 point guide to help determine realistic a value for your coin.
So now that you're up to date with our latest eBay Tracker, will you be selling any of the coins in your collection or will you continue to save them? Let us know in the comments below.
How does the eBay Tracker work?
The Change Checker eBay Tracker takes the last 9 sold prices achieved on eBay and gives the median price achieved (rounded to the nearest 50p). By taking the median, rather than an average, we avoid skewing created by one or two excessive prices achieved.
Please note that the Change Checker eBay Tracker is only ever designed to be a guide as to prices achieved on eBay. Prices may vary depending on collector demand and the quality of the coin being sold. It does not provide any guarantee as to future values of coins.
---
If you're interested in coin collecting, our Change Checker web app is completely free to use and allows users to:
– Find and identify the coins in their pocket
– Collect and track the coins they have
– Swap their spare coins with other Change Checkers
Sign up today at: www.changechecker.org/app
Last year, two Isle of Man £2 coins were released for the special anniversary year of the Isle of Man Tourist Trophy, and now that the legendary races are in full swing, I'm sure you'll be just as excited as I am to hear that two brand new TT £2 coins have been issued for 2019!
These coins are particularly special, as they mark 112 years since the first TT race in 1907 and the 100th race which will take place this year, due to no races being held during war time.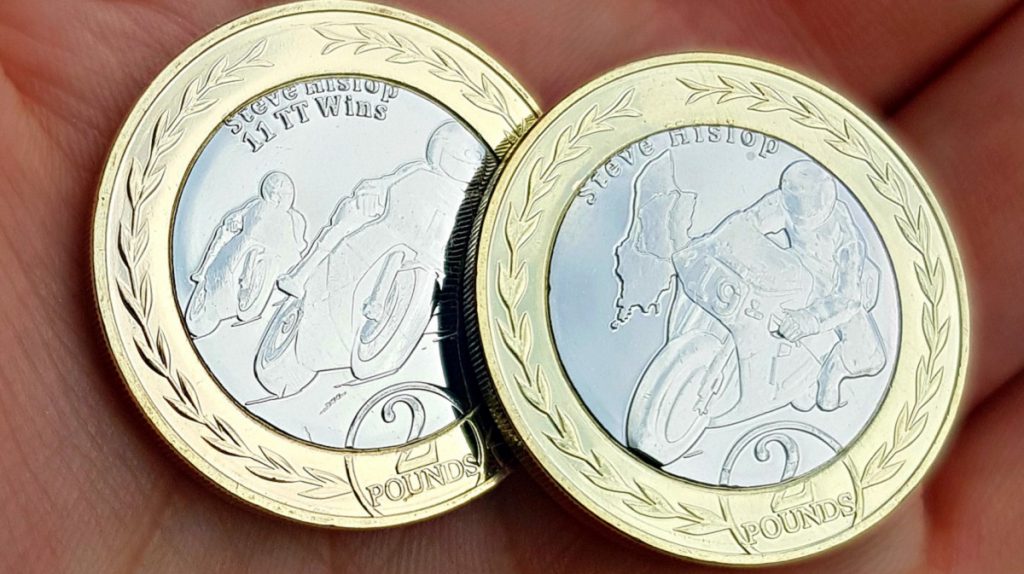 The reverse designs feature legendary rider, Steve Hislop racing the Tourist Trophy track.
The obverse features Jody Clark's new portrait of HRH Queen Elizabeth II as seen on last year's TT £2s and you might notice that this portrait looks quite different to UK coins, as the Queen's shoulders are present in the design.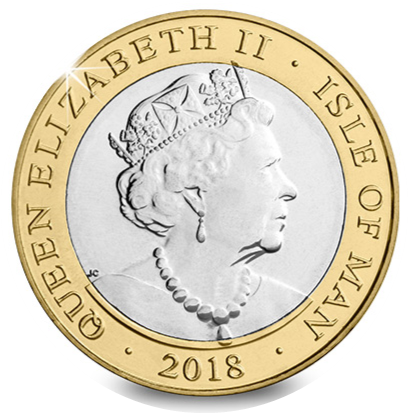 Commemorating racing hero, Steve 'Hizzy' Hislop
These coins celebrate Steve 'Hizzy' Hislop, 11 time winner of the notorious Tourist Trophy races.
Known by motoring enthusiasts world-wide as the ultimate road race, the 37.73 mile monster course takes place each year across the winding public roads on the Isle of Man.
In 1989 Hizzy rode into the history books as the first rider to lap at over 120mph! The 30th anniversary of this epic achievement has now been commemorated with two brand new coins that will enter circulation on the Isle of Man.
Hislop's first win was in 1987, although he really stole the show in 1989 and 1991, winning three races in a week! His extraordinary racing career has cemented him as a hero of the TT mountain circuit.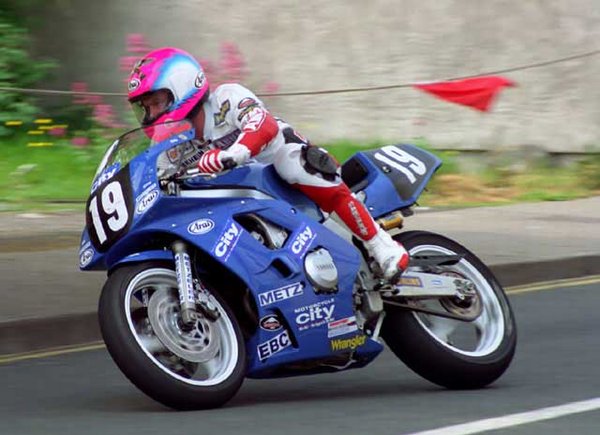 Isle of Man TT numismatic history
Since the first Isle of Man TT coins were issued in 1981, they have proved incredibly popular amongst collectors and motoring enthusiasts alike, with some selling for over £700 on eBay!
The first Isle of Man TT coin was a 50p which featured famous motorcyclist Joey Dunlop and only 5,000 coins of this design were struck.
A new TT 50p has been released most years since 1981 by the Isle of Man, however commemorative £2, £5 and Crown coins have also been issued to mark the event, which just goes to show how important and incredibly popular the TT races are.
Last year the Isle of Man release two £2 coins commemorating racing legend Mike Hailwood's 60th year since his first TT race and 40th year since his triumphant return.
Just 3,000 of each coin entered circulation on the Isle of Man and we saw unprecedented demand from collectors looking to add the coins to their British Isles collection.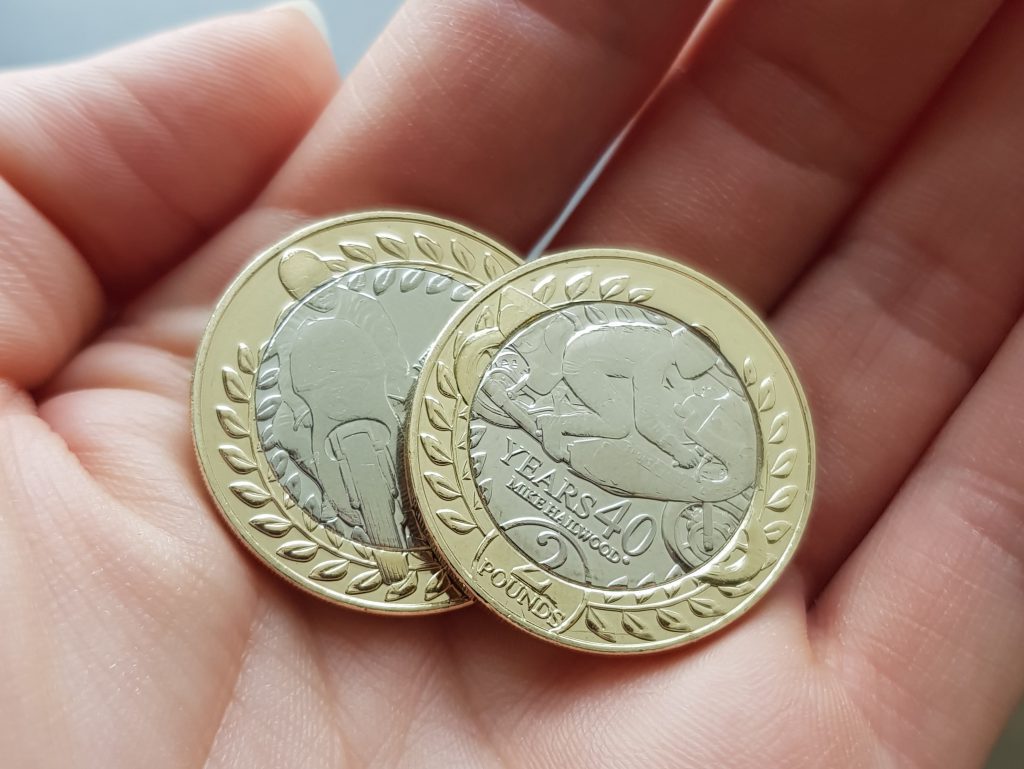 In 2017 a special commemorative £5 coin was issued to celebrate 110 years of the TT. This coin featured the Roman God, Mercury, the Winged God of the Messengers.
Unusually, the coin was re-struck and re-dated in 2018, specially for collectors.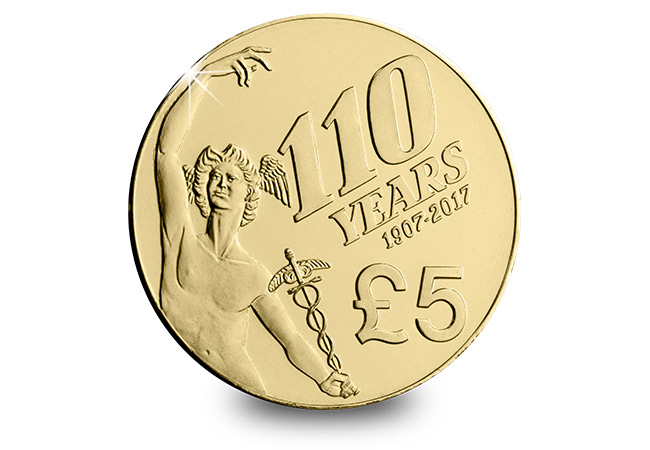 Another Isle of Man £2 coin to grip the attention of collectors isn't actually another TT themed coin, but features three old-style cars racing and was issued in 1998 to celebrate the annual Rally, formerly known as the Manx Trophy Rally.
As with all Isle of Man coins, this coin isn't actually legal tender in the UK, however we were lucky enough to come across this coin in our £2 coin hunt, which just goes to show why you should always be checking your change, as you never know which rare and interesting coins might turn up.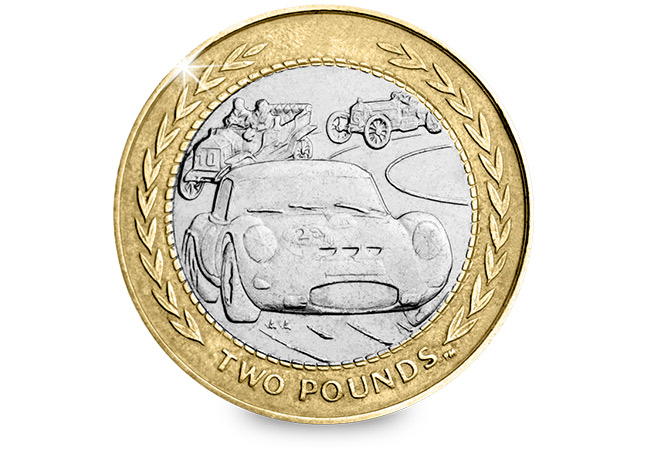 Due to the popularity of the previous motor racing themed coins, we expect that the brand new Isle of Man TT £2 coins featuring Steve Hislop will be very sought-after by collectors.
And, with just 15,000 of each design initially entering circulation on the Isle of Man, Isle of Man based Change Checkers are sure to become the envy of collectors everywhere!
---
Own both Isle of Man TT £2 coins!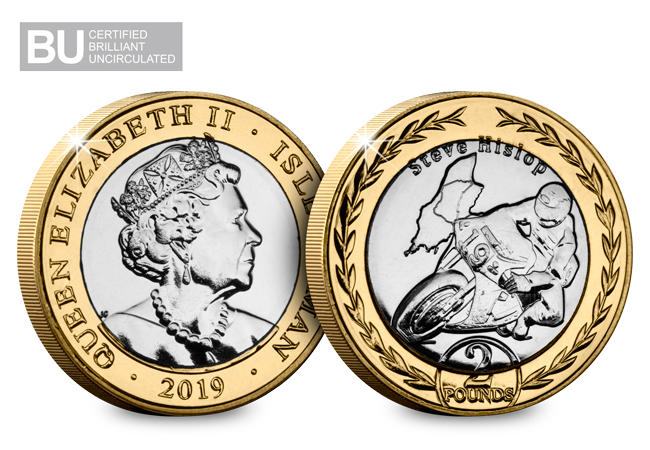 Own the Isle of Man TT £2 coin duo in Brilliant Uncirculated condition.
Don't miss out on this opportunity to secure your Isle of Man TT £2 Coin Duo. Click here to secure yours.