For the first time since 2017, 1p coins were back in production last year, with the latest mintage figures revealing that 88,071,910 pennies entered circulation in 2020.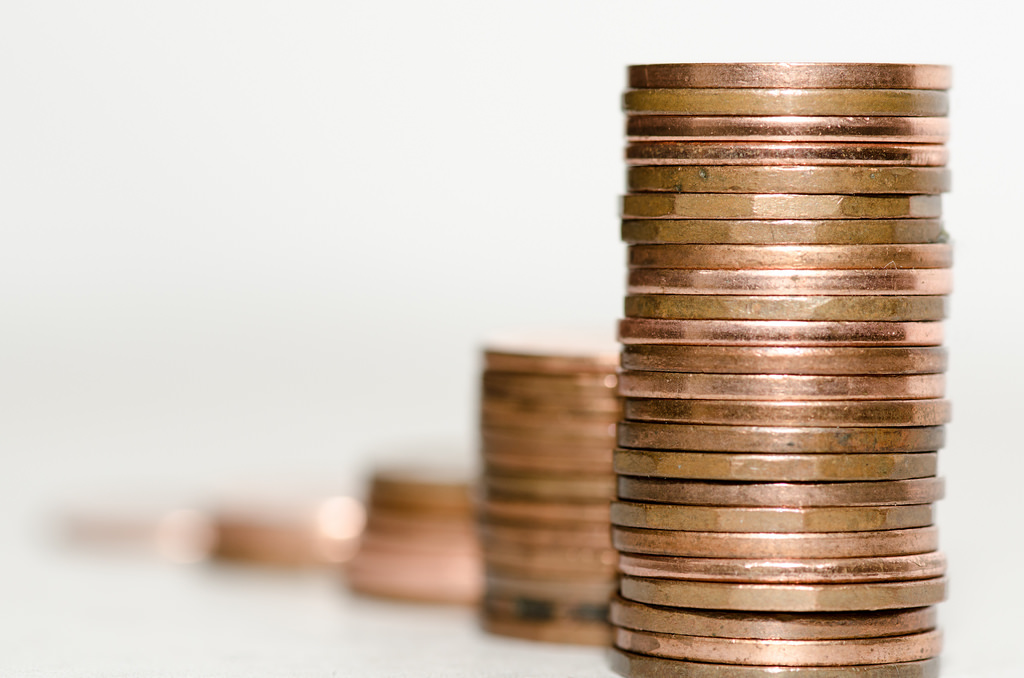 Previously on our blog we've posed the question, 'What is the future for 1p and 2p coins?' as the Treasury has doubted the validity of the smaller denominations.
However, it seems that during the covid pandemic, and particularly in lockdown, a pattern of cash hoarding has resulted in less loose change being circulated.
In fact, banks have recently been calling on people to donate any unused change to charities, as they have felt the impact of the pandemic on fundraising.
Demand for 1p coins increases
Earlier this week, the latest mintages figures were revealed for 2020 coins and it seems that the demand for 1p coins has now increased, as The Royal Mint have produced over 88 million of them for circulation last year.
Whilst this doesn't quite reach the heights of 2016 when almost 250,000,000 1p coins were minted for circulation, it is still an improvement on the 2p and £2 coins which did not enter circulation at all last year.
The UK's very first decimal 1p coin was minted in 1971 and since then more than 28 billion of the coins have been produced by The Royal Mint.
The biggest influx came at the turn of the millennium, when over a billion coins were produced were produced in the year 2000.
Could the rise of contactless payments kill cash?
Overall, it does appear that the general demand for cash may be falling, partly due of the rise of cashless payments and contactless cards.
A spokesperson from The Royal Mint said: "The volume and variety of coins which enter circulation is determined by demand from UK banks and Post Offices. When demand rises The Royal Mint consults with HM Treasury before manufacturing more coins."
Currently, there are no plans to produce new £2 or 2p coins for circulation over the next 10 years, as The Royal Mint are sitting on 26 times as many £2 coins as it needs to.
But, as we covid affects our use of cash and leads to hoarding, we are already seeing greater demand for smaller denominations, as demonstrated by the production of the 2020 dated 1p coins.
---
Have you found yourself holding on to more small change during the pandemic and what are your thoughts on the use of cash vs contactless? Let us know in the comments below!
---
If you're interested in coin collecting, our Change Checker web app is completely free to use and allows users to:
– Find and identify the coins in their pocket
– Collect and track the coins they have
– Swap their spare coins with other Change Checkers
Sign up today at: www.changechecker.org/app
Finding an error coin is like winning the lottery for collectors. And after reading today's blog, you'll be adding another rare error to your Change Checker watch list!
As earlier this month, a pub worker discovered a £1 coin that was minted from just ONE metal – not two – which went on to sell for £205 on the secondary market!
You see, normal £1 coins have a gold coloured Nickel-Brass outer ring and a silver coloured Nickel plated interior, but this rarity was completely gold-coloured. Check it out in the image below…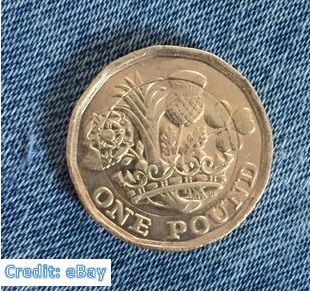 Understandably this lucky find was immediately added to eBay and the uniqueness of the coin meant there were 24 bids from five interested bidders, before it eventually sold on August 8 for the unbelievable price of £205!
Mad, right?
One explanation for the supposed 'error' could be that the coin missed the plating stage during production.
Whilst this is the first time we've heard of the 'error' being found on a £1 coin, similar stories have been reported on £2 coins before…
The Holy Grail of Bi-metallic Errors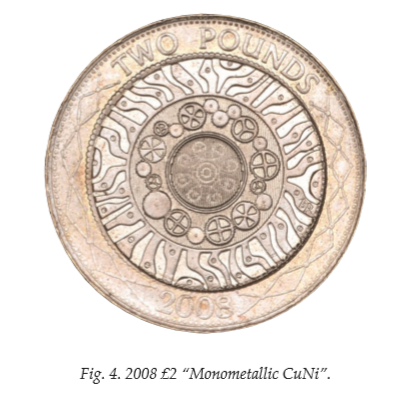 The image above shows what has been described as the Holy Grail of bimetallic 'errors' and is the result of the nickel-brass £2 blank not having the inner core section punched out before being struck.
This means that the £2 coin is made from one full piece of nickel-brass, just like the £1 error above – completely contrasting the very idea of a bimetallic coin.
A 2007 monometallic £2 was verified by The Royal Mint and in the email confirming the mis-strike it was mentioned that they had only seen 4-5 similar coins before.
This rare striking error is highly sought after and coins have achieved extraordinary prices in private sales and auctions.
So if you don't consider yourself a Change Checker, it might be time to rethink as these exceptional error coins could be lying unused at the bottom of your bag.
Have you ever discover an error coin? If so comment below as we'd love to hear all about your coin hunting experiences!
---
If you're interested in coin collecting, our Change Checker web app is completely free to use and allows users to:
– Find and identify the coins in their pocket
– Collect and track the coins they have
– Swap their spare coins with other Change Checkers
Sign up today at: www.changechecker.org/app
One of the biggest numismatic updates of the year comes when the latest mintage figures are announced and today we are very excited to share the updated figures for 2020 circulation coins, which have just been revealed by The Royal Mint!
As the UK's most collected coin, it's great to hear that three 50p designs were released into circulation last year. These include the Withdrawal from the European Union 50p, the Diversity Built Britain 50p and this year's Royal Shield 50p.
We've updated the Change Checker 50p Mintage Chart with these new additions to show you which 50ps you should be looking out for:

The rarest of the trio to be released is the Withdrawal from the EU 50p, commonly known as the Brexit 50p, with a circulating mintage of 10,001,000. This is closely followed by the Diversity Built Britain 50p with a mintage of 10,300,000.
These numbers are fairly high for commemorative coins, meaning collectors stand a good chance of finding these ones in their change. What's more, at 46,540,375 coins in circulation, we expect many collectors to be able to find the 2020 definitive Royal Shield design – just make sure you keep checking the dates on the reverse of your 50ps!
Are you lucky enough to have these in your collection? Let us know in the comments below!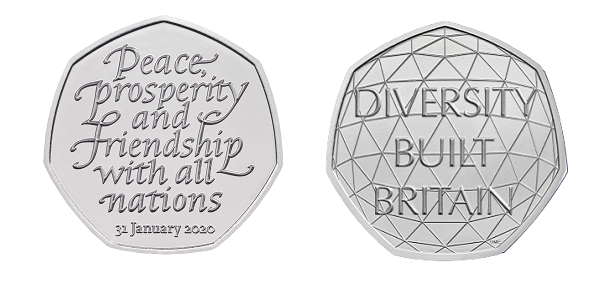 The Royal Mint's Director of UK Currency, Mark Loveridge, said: "As the original maker of UK coins, we are delighted to play our part in celebrating the story of the nation. In 2020 two important new designs were issued on fifty pences, commemorating British diversity and the UK's withdrawal from the European Union. Coin collecting remains a popular hobby in the UK, and finding a special design in your change adds to the excitement."
What about the Olympic 50ps?
In 2012, the release of the Olympic 50p series kick started a collecting frenzy across the nation.
It's estimated that around 75% of these coins have been removed from circulation by collectors which means they are incredibly sought-after, especially considering these 50ps have some of the lowest mintage figures in circulation…
Many of the Olympic 50ps have a mintage less than 2,000,000 with the rarest (the Olympic Football 50p) having a mintage of just 1,125,500. See the full mintage figures for these coins here.
Taking these rare 50ps into consideration, the 2018 Peter Rabbit and Flopsy Bunny coins would sit in joint sixth position, below the Kew Gardens, Football, Wrestling, Judo and Triathlon 50ps.
£2 Coin Update
As well as updating the 50p mintage figures, The Royal Mint also revealed that no £2 coins were issued into circulation in 2020.
There have been no new £2 coins issued into circulation since 2016, which may in part be due to the introduction of the new 12-sided £1 coin in 2017.
It was recently confirmed that The Royal Mint has no plans to strike any £2 coins for circulation for the next 10 years, so unfortunately, there may not be any mintage updates for this denomination for a while.
Whilst 88,071,910 1p coins were released in 2020, no 2p coins have entered circulation since 2018, perhaps suggesting it's time we question what the future has in store for our beloved coppers.
---
Have you been lucky enough to find any of these coins in your change? It's always exciting when new mintage figures are revealed and your realise just how rare the change in your pocket really is!
We'll be updating the Change Checker Scarcity Index this month and it will be exciting to see how these new figures impact the index.
---
If you're interested in coin collecting, our Change Checker web app is completely free to use and allows users to:
– Find and identify the coins in their pocket
– Collect and track the coins they have
– Swap their spare coins with other Change Checkers
Sign up today at: www.changechecker.org/app