To celebrate the 50th anniversary of the 50p coin, we've been asking Change Checkers to vote for their favourite UK 50p coin EVER!
The top four shortlisted coins have now been whittled down to one final winner, and it comes with great pleasure that I can now announce to you the favourite 50p coin ever, as voted for by Change Checkers.
And the winner is…
1994 D-Day Landings 50p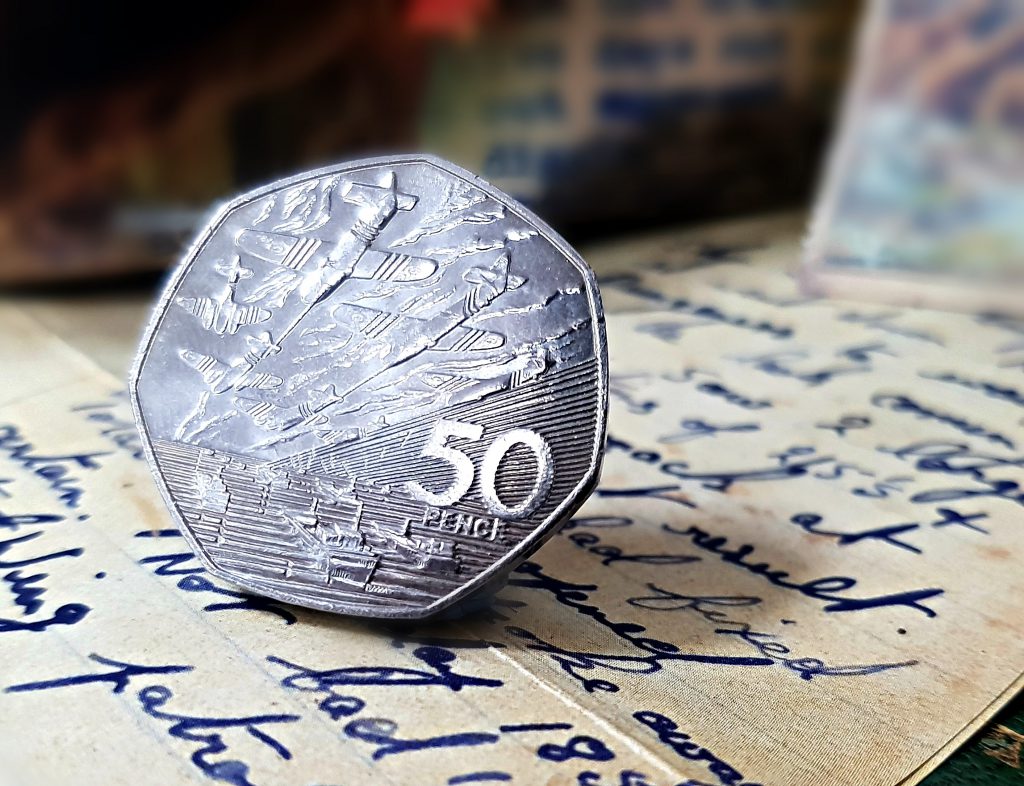 Known as 'the longest day', the 6th June 1944 marks the day that a mighty alliance of British, American and Commonwealth armed forces crossed over from England to Normandy and began an assault on occupying German troops.
The D-Day landings were the largest naval, air and land operation in history, which began the Allied invasion of occupied Europe – one of the most pivotal moments in the Second World War.
In 1994, to commemorate the 50th anniversary of these D-Day landings, The Royal Mint released a 50p coin designed by sculptor John Mills. The design depicts an armada of ships and planes heading in one direction.
The coin has a mintage of 6,705,520 however it ceased to be legal tender in 1997 after the introduction of the new, smaller 50p coins.
Find out more about the winning 50p coin here >>
Results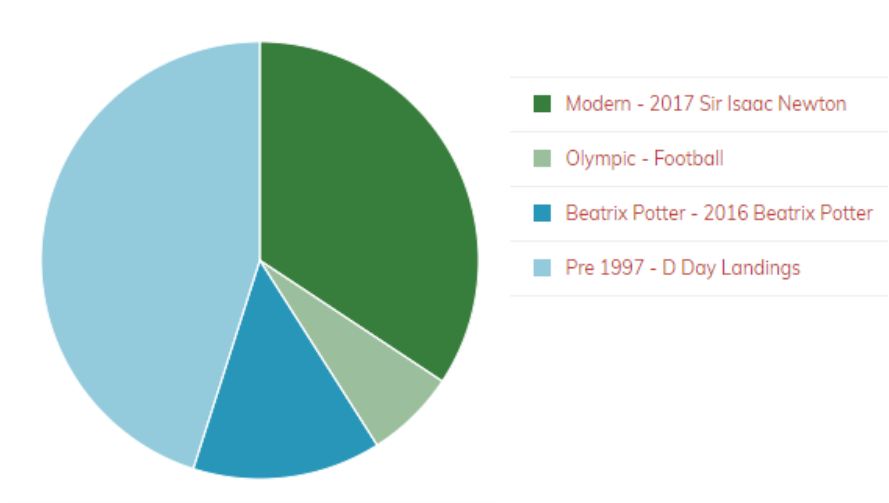 A close second to the D-Day Landings 50p was the 2017 Sir Isaac Newton 50p – a coin which was voted Change Checker's favorite coin of 2017 and the most historically significant coin.
Coming in third was the Beatrix Potter 50p and the Olympic Football 50p was in fourth place out of our shortlisted coins.
With over 70 different UK 50p coin designs, choosing a favourite was never going to be easy, but I think you can agree that the rich history and significance of the coin, as well as the epic design of the D-Day Landings 50p makes it a very deserving winner of the title Best UK 50p Ever.
---
If you're interested in coin collecting, our Change Checker web app is completely free to use and allows users to:
– Find and identify the coins in their pocket
– Collect and track the coins they have
– Swap their spare coins with other Change Checkers
Sign up today at: www.changechecker.org/app
We're excited to host our next Change Checker Live Coin Swap on the 21st of February at Manchester's Arndale Shopping Centre from 9am to 8pm.
Join us in Manchester where you'll be able to have a go on our 'lucky dip' and swap ANY 10p coin for one of the A-Z 10p coins.
We'll have all 26 coin designs with us so you're in with a chance of picking any coin, from A-Z!
PLUS you'll receive a voucher for 50% off the Collector's Pack, so you'll have space to add the rest of the coins when you find them.
Please note: Swaps are limited to 1 per person, while stocks last.
Manchester's Arndale Shopping Centre
Manchester Arndale sits in the heart of Manchester city centre and is the largest inner-city shopping centre in the UK, with over 200 retailers, several flagship stores and big international brands.
You can find us in the Upper Mall, at the location marked UM6 on the map below: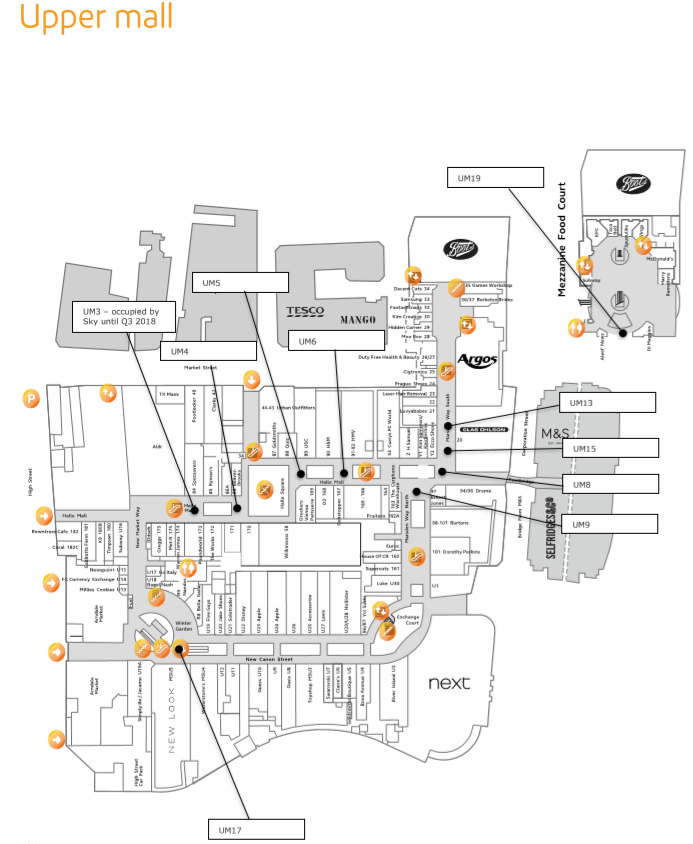 The Arndale Shopping Centre is easy to get to, with regular trains, buses and Metrolink running into the city.
There are 1,383 spaces including 28 disabled bays available in the multi-storey NCP Arndale car park situated on High Street.

The full address is: Manchester Arndale, Manchester, M4 1AZ
Can I swap more than one coin?
Such is the popularity of our Live Coin Swaps and to ensure that it is fair for everybody, we'll be limiting the number of swaps to strictly 1 coin per person.
Can I choose which A-Z of Great Britain 10p I swap?
It's a lucky dip, so the coin you pick will be the coin you take away with you. Due to how popular we expect the event to be, I'm afraid we will be unable to offer specific A-Z 10p coin designs.
Will you be doing any more Live Coin Swaps?
That's the plan!
We will be holding more Live Coin Swaps in the future and the plan is to visit a different area of the country each time, giving as many people as possible the opportunity to attend.
We look forward to seeing you there!
---
Secure your Complete A-Z 10p Set today!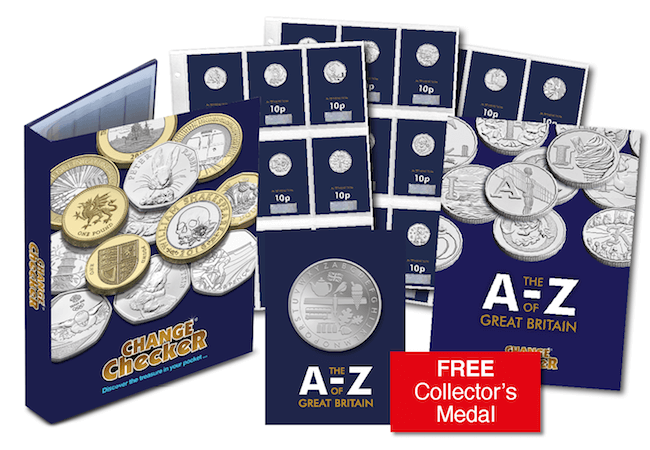 Can't wait to complete your collection?
Own all 26 A-Z 10p coins in 'Early Strike' quality and receive a FREE collector's medal!
Today is Chinese New Year, the world's most celebrated festival, which marks the new year on the Chinese calendar.
Many traditions and customs have been adopted over the years, with popular themes surrounding good luck and fortune for the year ahead.
Chinese Lucky Cash Coin
This coin has been issued in China since 221 BCE and is thought to bring good luck.
The unusual shaped Lucky Chinese Cash Coin features a square hole at its centre to represent Earth, while the circle symbolises heaven. This combination of heaven and earth make the coin a symbol of harmony and prosperity.
Chinese fortune-tellers would use cash coins, a tortoise shell, and their skill at numerology to tell the future. Because of their association with mystical prediction, these coins from China are thought to bring good luck.
Manufacture
Traditionally, these coins were cast in copper, brass or iron and in the mid-19th century they were made of 3 parts copper to 2 parts lead. Rarer silver coins were also produced and gold coins are also known to exist but are even rarer.
Early manufacture methods of these coins included carving the individual coin directly onto a soapstone or clay mould. This rough and ready approach means that early Chinese coins are very diverse, as each was cast from a different mould bearing the same inscription.
Master bronze moulds were later introduced to gain consistency.
It was in the mid 19th century that the first machine-struck cash coins were produced following the introduction of a machine operated mint in Guangzhou, Guangdong province.
These coins tended to be made from brass rather than pure copper and as the copper content decreased and cheaper metals like lead and tin became more dominant, the coins took on a yellowish tint.
Modern use
Originally the hole in the centre of the coin was used to string them together, creating higher denominations, however in the modern era the coins are strung together and placed round the necks of children, or over the beds of sick people for luck.
Some Chinese businesses also hang Chinese cash coins as store signs for good luck and they can even be seen featuring on the logos of the Bank of China and the China Construction Bank.
The cash coin is also used in Feng shui, where they represent an abundance of resources, personal wealth, money, and prosperity.
It's always fascinating to learn about world coins and the stories behind their origins.
Will you be celebrating Chinese New Year today? Keep your eyes out for any Chinese cash coins and see if your luck could be in this year!
---
Own the Lucky Chinese Cash Coin
Celebrate the Chinese New Year with a coin that many believe will bring good luck and prosperity for the year ahead.
Each coin comes housed in a wallet with informative Certificate of Authenticity detailing the history of the coin.
Click here to secure the Chinese Lucky Cash Coin for your collection today >>