We're delighted to announce the next Change Checker Live Event will be coming to Cardiff!
We're at St David's Shopping Centre in Cardiff from 9.30am to 8pm on Wednesday 19th February and we're bringing the 2019 UK Wallace and Gromit 50p coin to swap with you.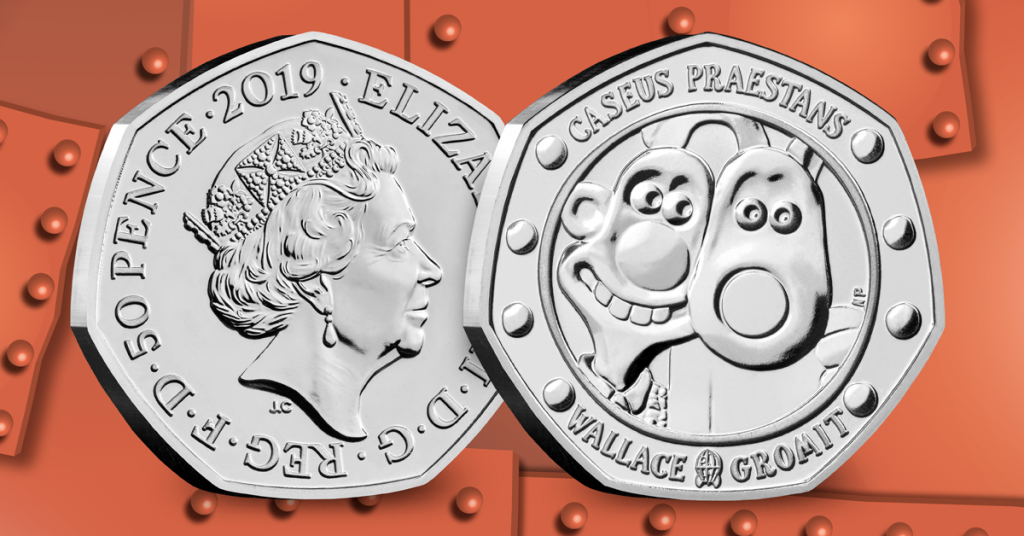 Join us there and swap ANY UK 50p coin for the wonderful Wallace and Gromit 50p coin in Brilliant Uncirculated condition.
These coins won't be entering circulation, so this is your chance to get your hands on one in superior collector's quality for just face value.
PLUS, when you attend the event you'll receive an exclusive voucher to purchase Change Checker goodies on the day.
Please note: Swaps are limited to 1 per person, while stocks last.
St David' Shopping Centre, Cardiff
Located in one of the UK's fastest growing cities, St David's in Cardiff is one of the UK's premier retail destinations, with a choice of over 180 retailers and over 40 restaurants to enjoy during your visit.
You can find us on the lower level near Watches of Switzerland and Pravins, at the location marked by the red circle on the map below: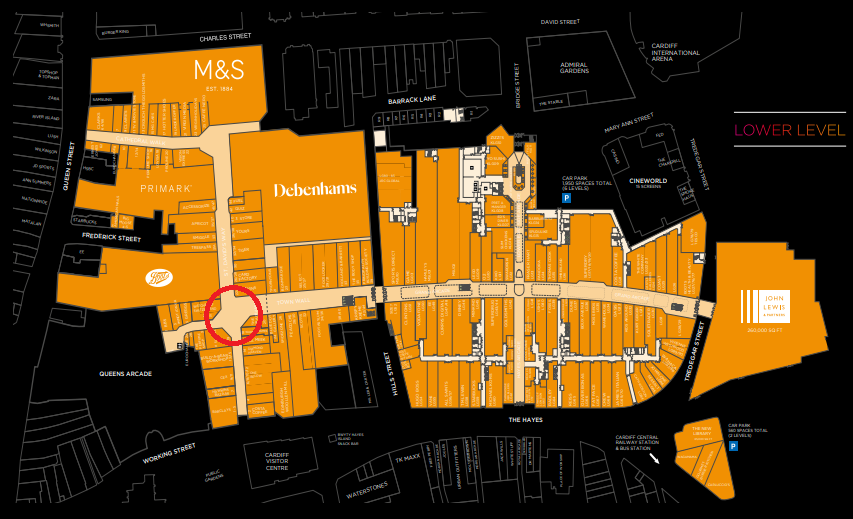 Sitting above St David's is a 2,000 space contemporary 24-hour car parking facility. Disabled parking is located on Level P3 and a second car park of 550 spaces can be found underneath John Lewis.
Situated right in the heart of Cardiff city centre, St David's is a short walk from Cardiff Central and Queen Street Rail Stations.
It's easy to get there by car too with excellent links from the A470 and the M4.
If you're using a sat nav to get there, the postcode you'll need is CF10 2EN. This will take you to the entrance of the multi storey car park on Mary Ann Street.

Can I swap more than one coin?
Such is the popularity of our Live Coin Swaps and to ensure that it is fair for everybody, we'll be limiting the number of swaps to strictly 1 swap per person.
Will you be doing any more Live Coin Swaps?
That's the plan!
We will be holding more Live Coin Swaps in the future and the plan is to visit a different area of the country each time, giving as many people as possible the opportunity to attend.
We look forward to seeing you there!
---
Secure your Wallace and Gromit 50p!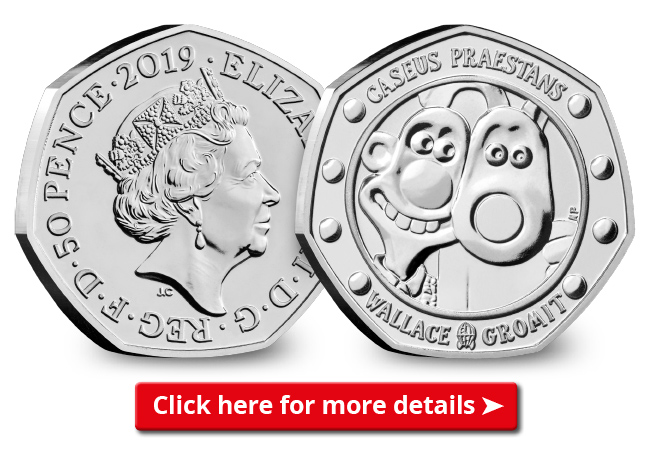 Can't wait to get your hands on the Wallace and Gromit 50p coin?
Secure your 2019 Wallace and Gromit 50p Coin in Brilliant Uncirculated quality here.

The 2020 George III £5 was issued as part of the Annual Coin Set on the 1st January and today the coin has been individually released.
King George III was the first king of the United Kingdom (which was officially formed in 1800) and to this day remains the longest reigning king in British History, reigning for an astonishing 59 years.
Throughout his reign, Britain fought in wars against France and America and from these wars the country emerged as a world power.
And so, in this anniversary year marking 200 years since his death, it seems only fitting that a brand new United Kingdom George III £5 coin should be issued.
2020 King George III £5 Coin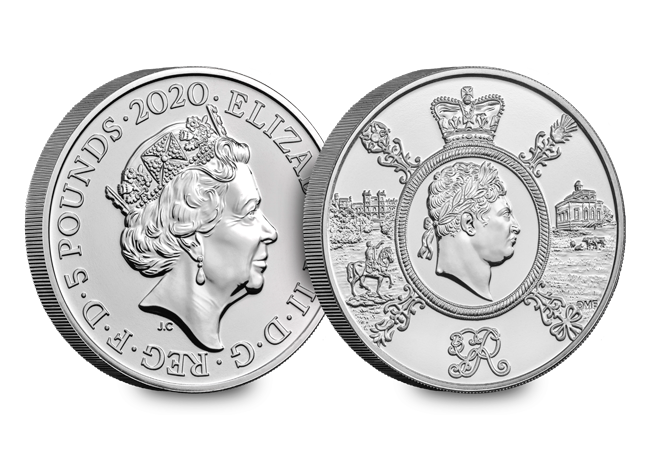 This is the first time George III has been celebrated on modern UK coinage and the stunning design explores the multifaceted nature of Britain's longest reigning king.
Designed by renowned Royal Mint designer, Dominique Evans, the famous Bull's Head portrait of George III is shown in a crowned cartouche, with the royal residence and his place of death, Windsor Palace, to the left and the King's Observatory, which was founded by King George, to the right.
Click here to secure this coin for your collection!
Our Top Three George III Coins
But of course this is not the first time that King George has featured on UK coinage…
Throughout his reign from 1760 – 1820, the portrait of the king featured on the obverse design of Britain's circulating coins.
We've taken a look at what we feel are three of the most interesting coins issued during his reign and the stories behind them.
1819 Sovereign
The very first gold Sovereign was struck during Henry VII's reign in 1489, when the king ordered The Royal Mint to produce "A new money of gold."
Originally Sovereigns were circulating coins accepted in Britain and elsewhere in the world, however it is now a bullion coin and is sometimes mounted in jewellery.
Many recent Sovereigns feature the well-known design of Saint George and the Dragon on the reverse, along with the initials (BP) of the designer, Benedetto Pistrucci.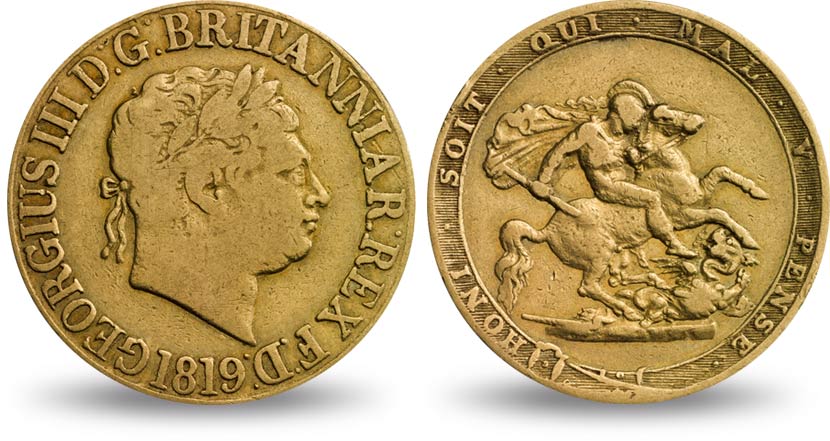 Now you might have heard of the 1819 Sovereigns already, and that's because these coins are renowned for being exceptionally rare.
Remarkably, only 3,574 Sovereigns were minted during 1819 – struck on five separate occasions, between August and November 1819.
These coins were minted using gold provided by private merchants.
200 years after they were struck, it's thought that potentially only ten of these Sovereigns are known to still exist.
Unsurprisingly, these coins sell for astonishing prices at auction, with the highest quality 1819 Sovereign known to exist achieving a price of £186,000 in 2013.
Cartwheel Penny
During the 18th century, the practice of melting down official copper coins and making lightweight forgeries had become so widespread that it prompted industrialist Matthew Boulton to offer a solution.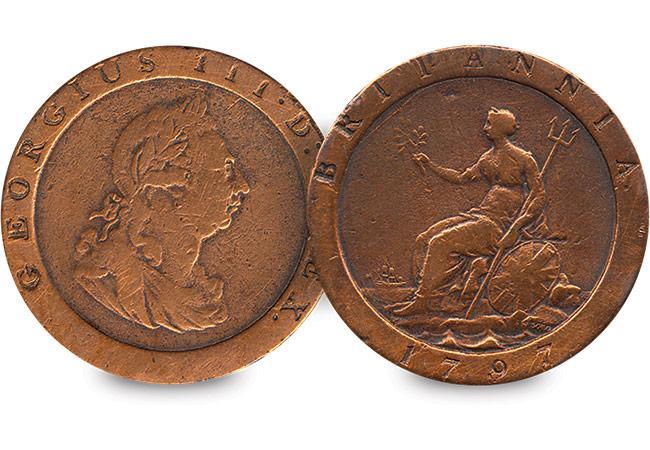 He proposed that each coin should actually be made to contain its value in copper, the quality should be improved by using a retaining collar during striking (to give a perfectly round coin) and thick raised borders would prevent them wearing so easily.
In 1797 Boulton was awarded a contract to supply 480 tonnes of pennies, each weighing one ounce and these were the very first British coins to be minted by steam power.
The George III Cartwheel Penny was also Britannia's debut appearance on the penny – a position she held until decimalisation in 1971.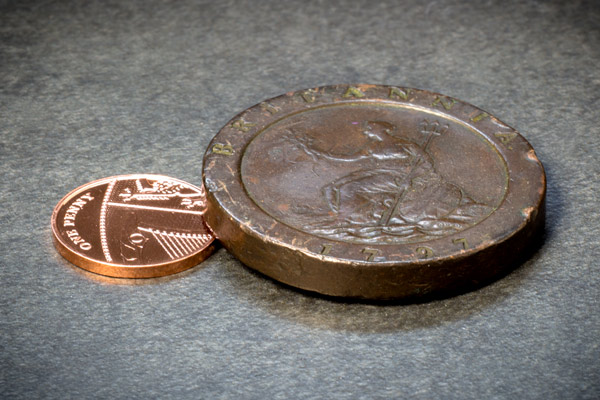 Because of their large size, Boulton's coins soon earned the nickname 'cartwheels'.
It is highly unusual for a low denomination to have such a substantial size and weight, and unsurprisingly they are in high demand from collectors for their status as Britain's heaviest ever penny.
Eighteen Pence
In 1797, after a failed French invasion caused financial panic, British gold and silver coins disappeared from circulation, hoarded out of fear.
With so much coinage withdrawn from circulation, The Royal Mint found itself in a vulnerable position with a limited ability to issue coins.
Incredibly, this lead to the extremely unusual situation where the Bank of England acted as a substitute for The Royal Mint by issuing an emergency currency.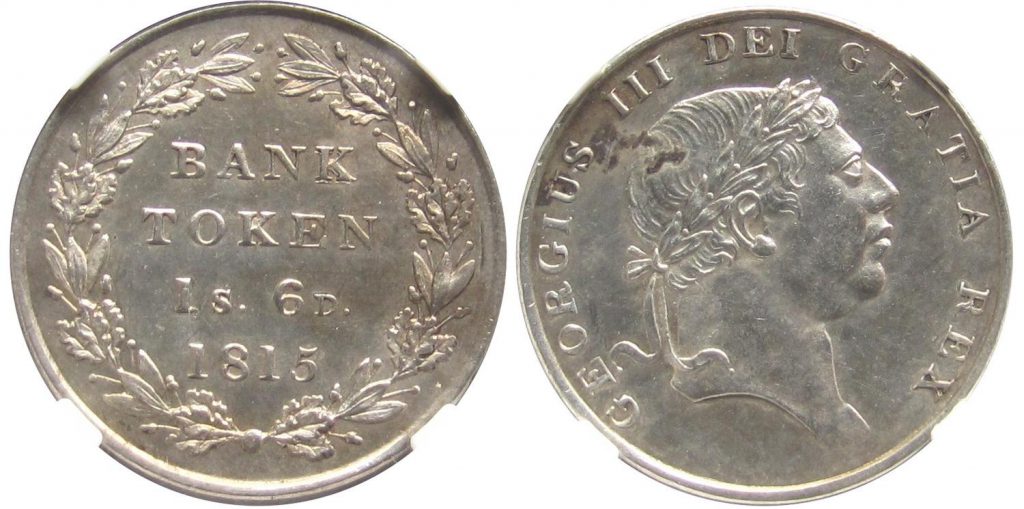 Technically speaking, these emergency issues were not coins but tokens.
This is also the reason why they issued very unusual denominations, including the eighteen pence piece.
These tokens were issued for just 7 years until they were eventually withdrawn from circulation in 1817, by which time a massive silver recoinage had been undertaken.
So now you know the stories behind some of the most acclaimed coins issued during the reign of George III, how does the brand new 2020 £5 coin compare? And will you be adding it to your George III collection?
---
Secure your 2020 George III £5 Coin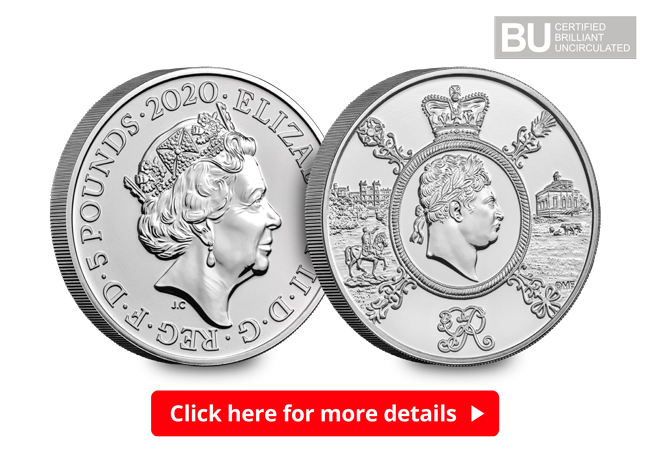 The 2020 George III £5 Coin is now available to purchase individually in superior Brilliant Uncirculated quality.
The 2020 Annual Coin Set was officially released yesterday and we can't wait to hear which coin Change Checkers will vote as their favourite!
Have your say by voting in the poll below:
Keep your eyes peeled as we'll be revealing the winning coin soon!
*** UPDATE ***
The results are now in, and I'm pleased to announce that the Team GB 50p has been voted by Change Checkers are their favourite 2020 Annual Coin!
Did you vote for this coin? Let us know in the comments below!
---
Own the 2020 Commemorative Coin Set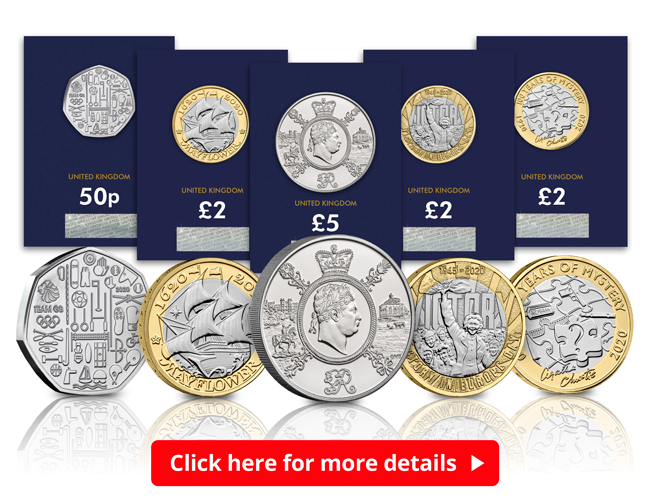 If you can't wait to get hold of these coins, be one of the first to own the complete set!