Welcome to your information hub about the King Charles III UK coins and banknotes in circulation.
Here you'll find out all the latest King Charles III coin news, including mintage figures, Scarcity Indexes, and much more!
Have you found the Coronation 50p in your change?
KCIII Coin and Banknote News
5 million Coronation 50ps have entered circulation!
The hunt is on to find one and to help we've put together a collector map to track them across the country.
---
FIRST King Charles III Banknotes revealed!
The first banknotes featuring King Charles III have been revealed, including the £5, £10, £20, and £50 UK banknotes.
They are expected to enter circulation mid-2024.
Find out all you need to know here >>
---
The King Charles III 50p coin is now in circulation!
4.9 million 50ps are already out there, with a further 9.6 million reserved if demand allows.
Discover how you can find it in your change and how much it could be worth on our blog >>
---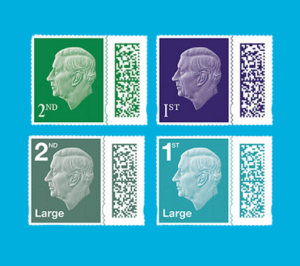 First King Charles III stamps revealed!
The first stamps of King Charles III's reign have been revealed - designed by 50p artist Martin Jennings.
Find out more about these stamps and when you'll be able to find them >>
Be sure to list your coins in your online collection on the Change Checker Web App too!
You can even swap with other collectors on there — for FREE!
Read our latest blogs on King Charles III coins
Want to receive the latest coin news in your inbox?
Be the first to hear Change Checker coin news updates, including up-to-date information on the latest King Charles III coins.
Sign up for our mailing list below.
Join the Change Checker Community
Join thousands of other coin collectors in our Change Checker community.
Whether you're looking for the latest coin information, a place to chat with other collectors, or somewhere to swap your coins, we'd love to welcome you to the Change Checker community.
Or visit our social channels below and join the conversation.
Don't want to miss out on the latest coin releases?