Posts Tagged '2018 World Cup'
England are in the FIFA World Cup™ semi-finals for the first time in 28 years and the country is going berserk – football could finally be coming home!
It was a nail biting progression from groups to final 16 and then the quarter-finals and now as we find ourselves approaching the semi's against Croatia, the hopes of the nation are resting on the England team.
As we think back to '66 we remember the glory of victory and look to the semi-finals with hope for our second ever World Cup win!
The FIFA World Cup™ is watched by over 700 million people and is the single biggest sporting event across the globe.
You don't have to be a football fan to be swept along by the mania and support for our team, as chants of 'football's coming home' ring out up and down the nation and the country prepares to watch the semi-finals against Croatia on Wednesday.
If this is to be our year, Official collectables will be massively sought-after – and not least these. Two of the 2018 FIFA World Cup Russia™ coins issued for the tournament.

These have been released into circulation over there but are still incredibly hard to get hold of.
Featuring the Official FIFA World Cup™ Emblem and World Cup Trophy, only a limited number of these coins are available and with the football frenzy that's gripped the nation, we're sure these will be hugely popular amongst coin collectors and England supporters alike.
Whatever the result of tomorrow's match, the 2018 FIFA World Cup™ has shown the world who we are and how we play.
There's an incredible buzz and excitement as England seizes the opportunity to bring it home and let's hope that they do us proud!
---
BRING FOOTBALL HOME with the 2018 FIFA World Cup™ Commemorative Coins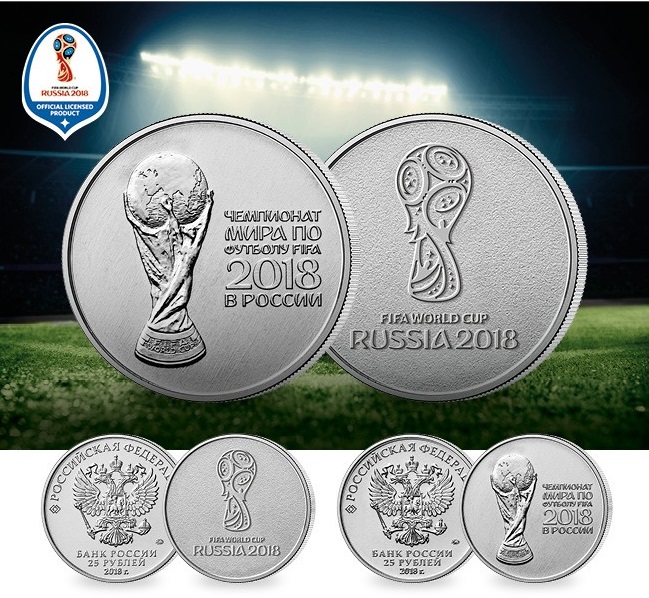 You can now own both 2018 FIFA World Cup™ Commemorative Coins in uncirculated quality for just £9.99 with FREE POSTAGE!
We only have a limited number available, so act quick to secure yours here >>