Posts Tagged '50p Coin Design'
*** UPDATE ***
The winners have now been selected! Their designs have been brought to life on virtual 50p coins, which you can see in this video:
---
We all know what an incredible job our doctors, nurses, paramedics – indeed all our fabulous Key Workers are doing to help us through this challenging time.
So much so that last night, people all across the UK leaned out of their windows or stood at their doors to applaud our heroes for their hard work
And now we're calling all our Change Checker Juniors to design a 50p just for them, as another way to show appreciation.
If you'd like to get involved, all you need to do is follow these simple steps:
1. Download this PDF and print it out.
2. Create your Key Worker Heroes design and fill in the details on the page. You can take inspiration from the UK 50ps listed on our web app!
3. Photograph your design.
4. Post a photo of your design in the comments on this Facebook post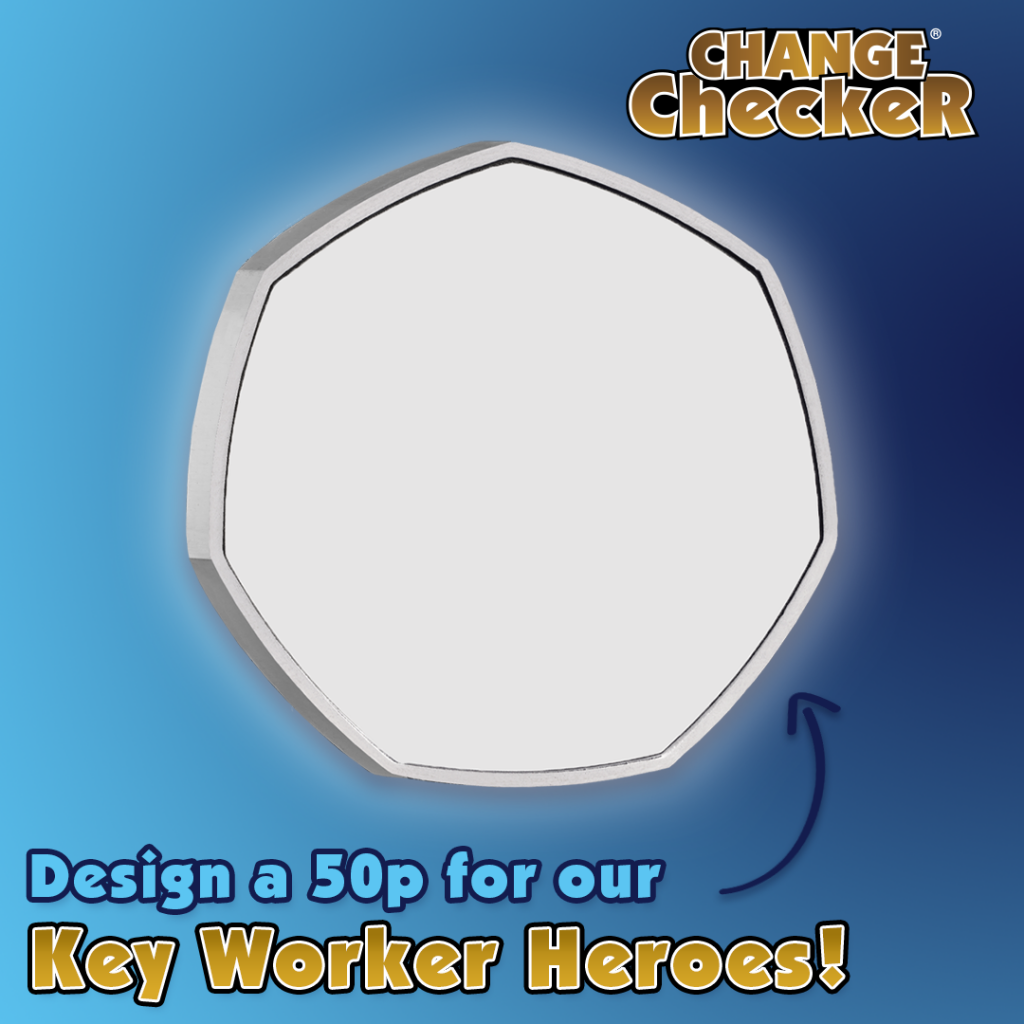 The TOP 5 designs will be brought to life in an animation and featured in a Change Checker video, which will be available to watch on the 13th April.
Entries close at 9am on Thursday 9th April, so don't delay!
Best of luck and happy designing!