Posts Tagged '50p Coin Design'
On Saturday 17th October, a surprise coin release made the headlines, as a brand new 50p was released to celebrate how diversity built Britain.
This new 50p is the first in a series to celebrate diversity across the whole of Britain and how our diverse culture has helped to shape the rich history and heritage of our nation.
Collectors will also be delighted to hear that 2.5 million Diversity in Britain 50ps are expected to enter circulation today, so now's the time to get checking your change for this brand new release!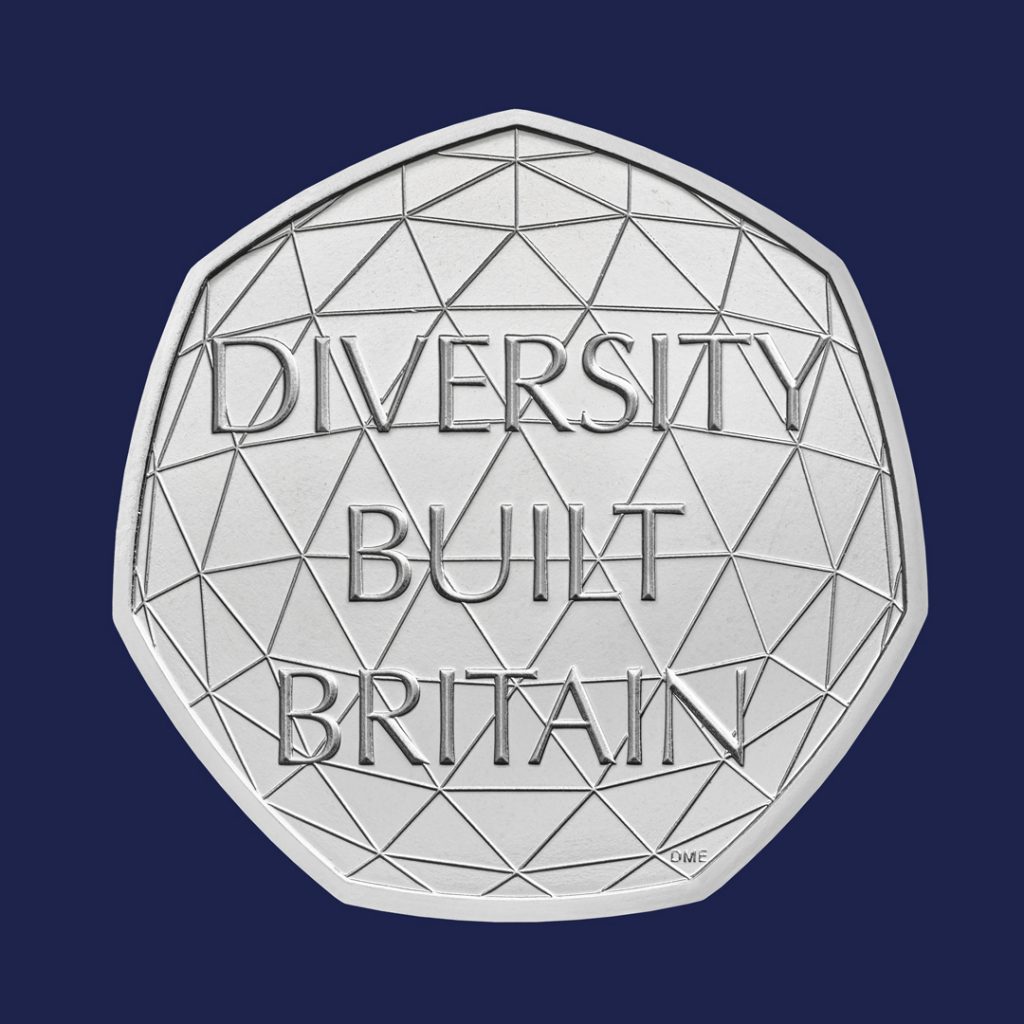 Designed by Dominque Evans, the new 50p features the words "DIVERSITY BUILT BRITAIN" against a network of interconnected triangles, symbolising the importance of connections between communities, and the strength of these connections cross the country.
Dominique Evans is one of the UK's foremost coin designers and has reflected her own experience of diversity, growing up as a mixed-race woman, as inspiration for her design.
"When designing this coin, I began by thinking about the people who inspire me and what diversity has meant in my life. I believe that no matter where you are born, we all belong under the same sky and this was the starting point of the design," Evans said.
Celebrating Diversity on UK Coins
Rishi Sunak, Chancellor of the Exchequer and Master of the Mint, unveiled the brand new UK 50p which celebrates British diversity and marks the profound contribution ethnic minority communities have made to our nation's history.
He said, "For generations, ethnic minority groups have fought and died for this country we have built together; taught our children, nursed the sick, cared for the elderly; and through their enterprising spirit have started some of our most exciting and dynamic businesses, creating jobs and driving growth."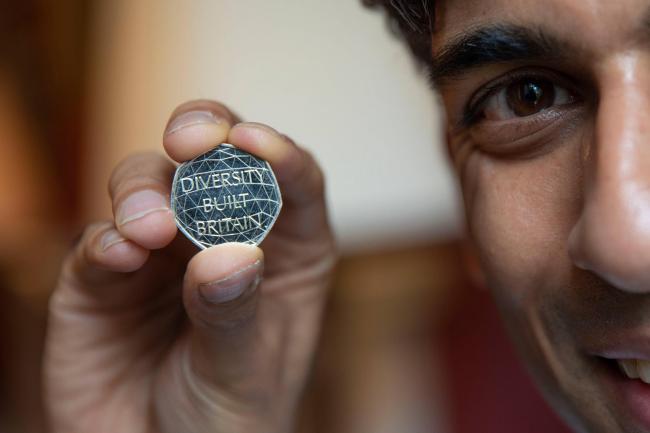 The coin was commissioned earlier this year following discussions with the We Too Built Britain campaign and calls for BAME figures to appear on UK coins and banknotes.
Look out for the Diversity Built Britain 50p in your change!
This release really has come as a wonderful surprise for Change Checkers and I'm sure demand for the new issue will be high as collectors rush to secure one for their 50p collection.
Will you be adding the 2020 Diversity Built Britain 50p to your collection? Let us know in the comments below!
Secure your Diversity 50p in Collector Quality – JUST £4.50 (+p&p)
Get ahead of the crowd and secure this brand new 50p coin in superior collector quality!
Click here to own the 2020 UK Diversity Built Britain 50p in superior Brilliant Uncirculated quality today!
*** UPDATE ***
The winners have now been selected! Their designs have been brought to life on virtual 50p coins, which you can see in this video:
---
We all know what an incredible job our doctors, nurses, paramedics – indeed all our fabulous Key Workers are doing to help us through this challenging time.
So much so that last night, people all across the UK leaned out of their windows or stood at their doors to applaud our heroes for their hard work
And now we're calling all our Change Checker Juniors to design a 50p just for them, as another way to show appreciation.
If you'd like to get involved, all you need to do is follow these simple steps:
1. Download this PDF and print it out.
2. Create your Key Worker Heroes design and fill in the details on the page. You can take inspiration from the UK 50ps listed on our web app!
3. Photograph your design.
4. Post a photo of your design in the comments on this Facebook post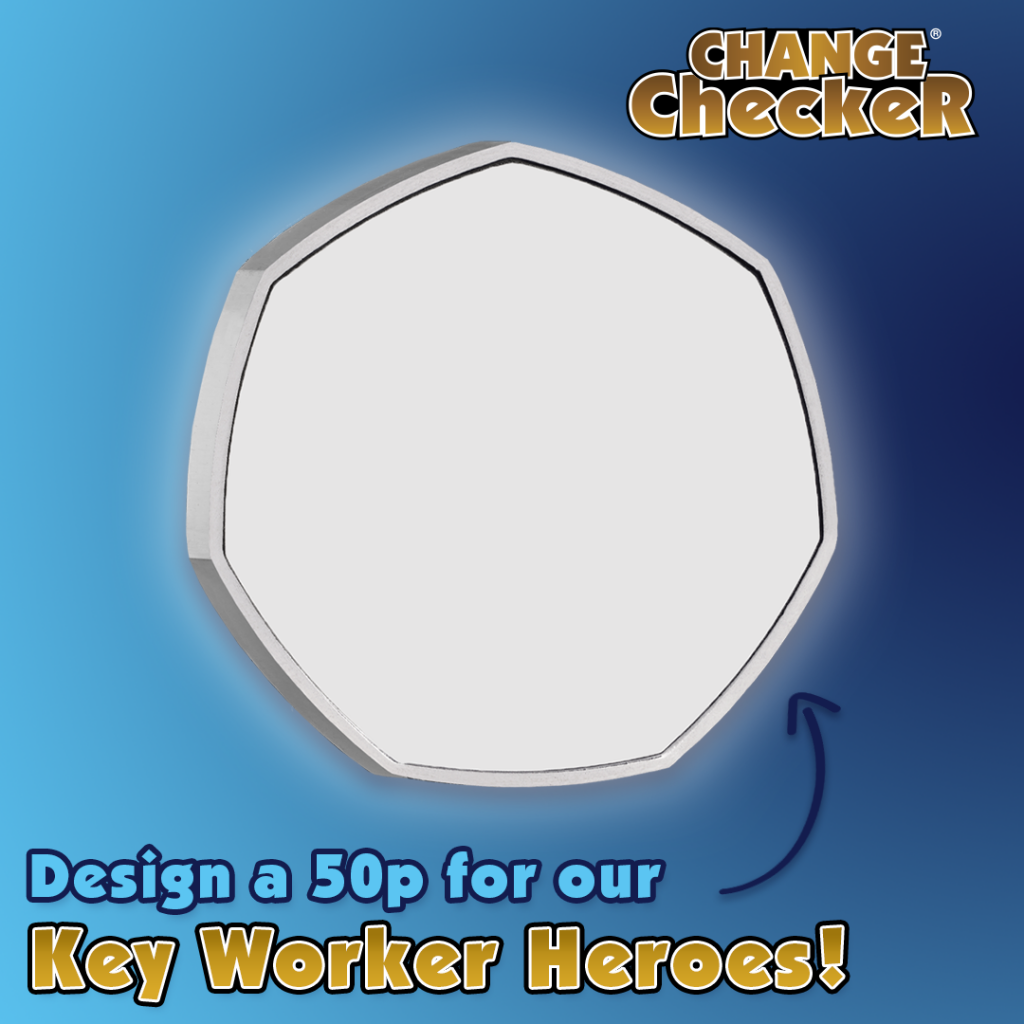 The TOP 5 designs will be brought to life in an animation and featured in a Change Checker video, which will be available to watch on the 13th April.
Entries close at 9am on Thursday 9th April, so don't delay!
Best of luck and happy designing!