The iconic UK definitive bi-metallic £2 has just been re-issued by The Royal Mint, celebrating 25 years since it first entered circulation!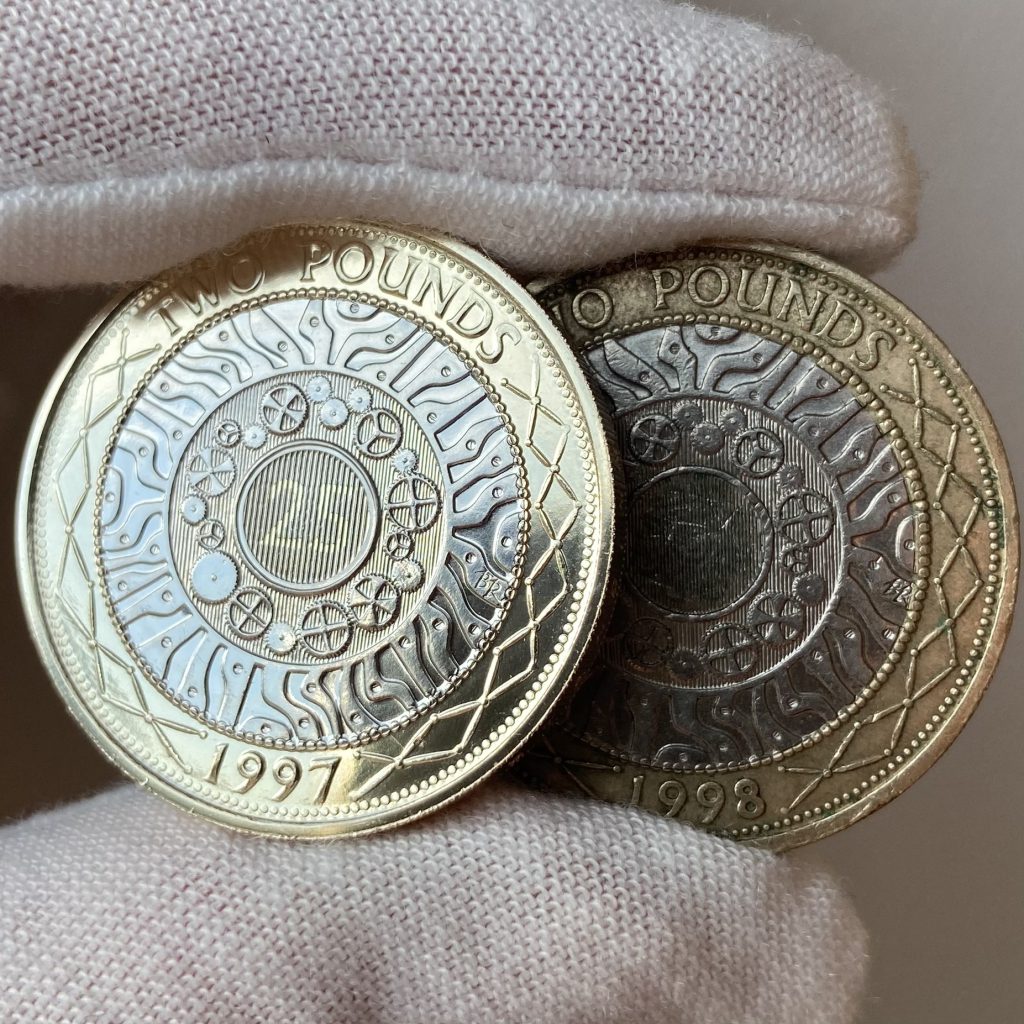 Order your 2022 UK 25th Anniversary CERTIFIED BU £2 here >>
This brand new coin follows the design of the first definitive £2, the Technology £2. But eagle-eyed collectors will spot some very special features on this new issue…
25 years of our bi-metallic £2 celebrated with a new lenticular feature
In the centre of the original Technology £2, you'll see the central lenticular area transform from four separate scrolls into eight intertwined scrolls, representing the Iron Age.
But, instead of eight scrolls, this re-issued bi-metallic £2 reveals the number '25' when tilted – a clever way of celebrating the anniversary!
Last QEII Commemorative Bi-Metallic £2
The 25th anniversary of the £2 coin is confirmed to be the last UK commemorative bi-metallic £2 coin which features an effigy of Her Late Majesty.
This is sure to make this coin even more sought-after, as collectors rush to find the last UK coins with Queen Elizabeth II's portrait on them.
Special dual-date
As well as the unique lenticular feature, this brand new £2 also features a special dual-date.
Featuring the original 1997 date on the reverse, and the 2022 date on the obverse, this coin becomes one of just a handful of UK coins to have a dual-date on its design.
Special Privy Mark
The obverse not only features Jody Clark's QEII portrait, but also includes a special privy mark in the form of the central Iron Age circle.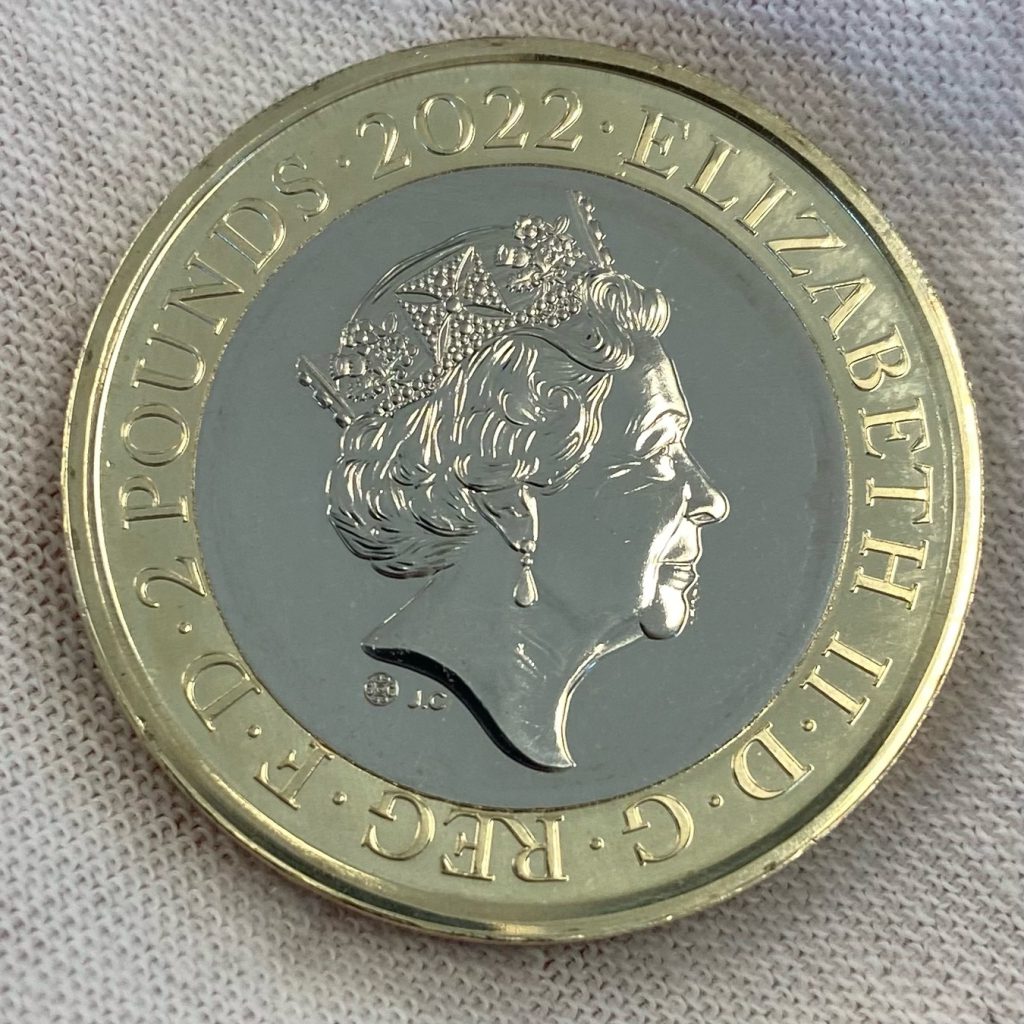 Order your 2022 UK Bi-Metallic Re-issued 25th Anniversary CERTIFIED BU £2 here >>
Sell out history
Plus, this year has already seen £2 coin SELL OUTS. On the day the 150th Anniversary of the FA Cup £2 launched, limited edition specifications SOLD OUT within mere hours!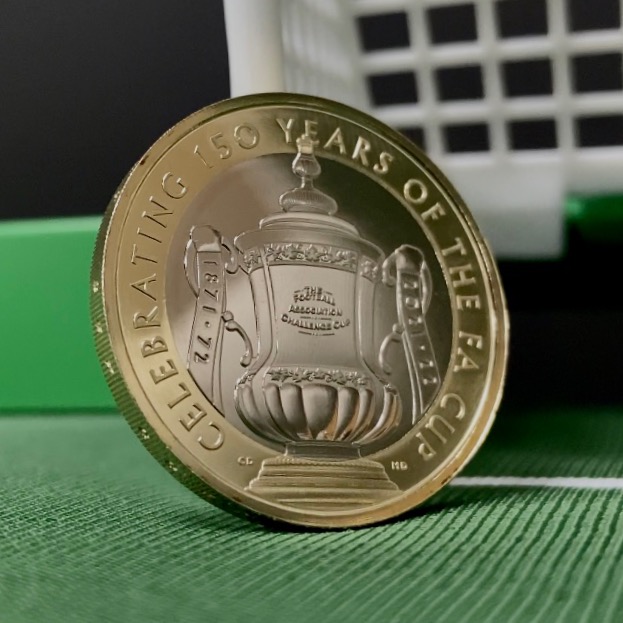 Make sure you get your hands on the 2022 UK 25th Anniversary CERTIFIED BU £2 by ordering yours here >>
The favourite UK £2 coin – voted by you!
Earlier this year, we asked Change Checkers which bi-metallic £2 design was their favourite. Can you guess which one came out on top? Find out here >>
The Scarcest Bi-metallic £2 coins
Plenty of popular bi-metallic £2 coin designs have gone into circulation since 1997, but the most scarce £2 coin is the 2002 Commonwealth Games NI £2.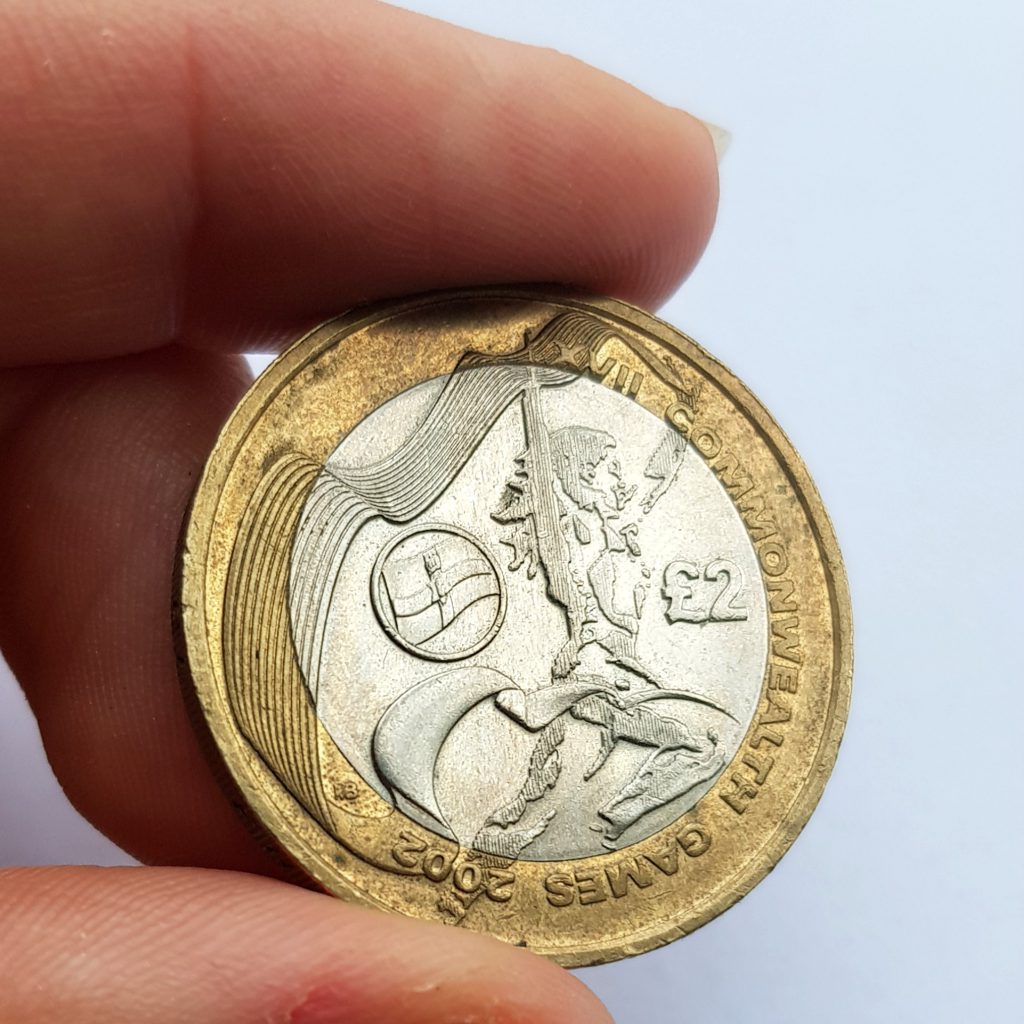 With a mintage figure of just 485,500, this coin is particularly hard to spot in your change. Find out more about this coin here >>
£2 'errors'
You may also spot £2 'errors' in your change too, although these are very rare. They can occur when striking the bi-metallic coins, which has a very specific process. If you'd like to learn more about error and mis-strike coins, click here >>
---
The re-issued bi-metallic £2 coin is sure to be a hit with collectors. What is your favourite £2 from the last 25 years?
---
Order your 2022 UK Bi-Metallic Re-Issued 25th Anniversary CERTIFIED BU £2 here >>
We're delighted to announce the 2022 Change Checker Awards, in association with All About Coins, are now OPEN!
The Change Checker Awards give collectors the chance to look back at all of the fantastic issues of the year whilst celebrating the very best coin collectors out there.
We're looking for the 2022 Change Checker of the Year and the 2022 Junior Change Checker of the year and we need your help!
Watch our video below, or continue reading to find out how to enter…
Change Checker and Junior Change Checker of the Year
This year, our Change Checker Awards entry requirements are slightly different.
In tribute to Her Majesty Queen Elizabeth II, we're asking you to submit photos of your complete coin collections from the past 70 years.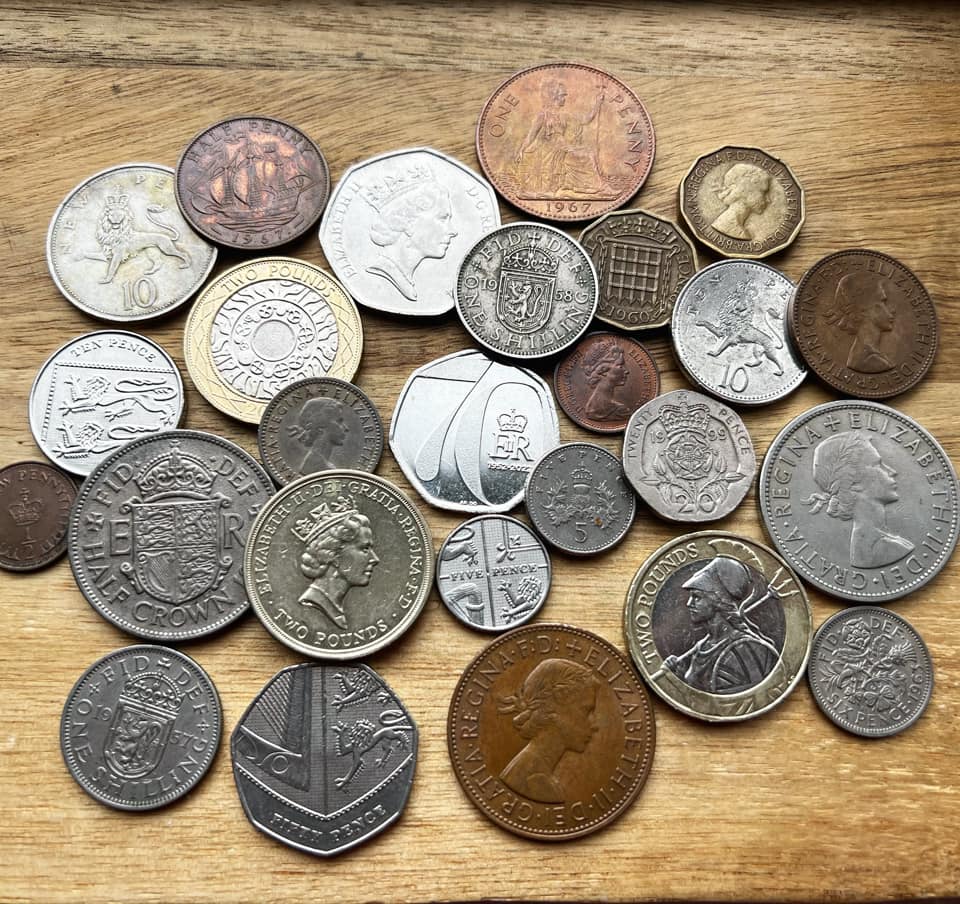 Whether you've got a complete Beatrix Potter 50p collection, a full definitive date run, or perhaps you think you have the most interesting collection out there, we want to hear from you!
Submissions to the 2022 Change Checker Awards – now open!
Submit your entry or an entry on behalf of a Junior Change Checker, by sending a photo of your collection, along with your name, to [email protected] before 2nd of December 2022.
Entries will be judged by our panel and the results will be announced on the 8th December.
The victorious Change Checker and Junior Change Checker of the Year will each win an exclusive Change Checker Trophy, a bundle of goodies worth £50, as well as a year's subscription to Coin Collector magazine.
UK Coin Design of the Year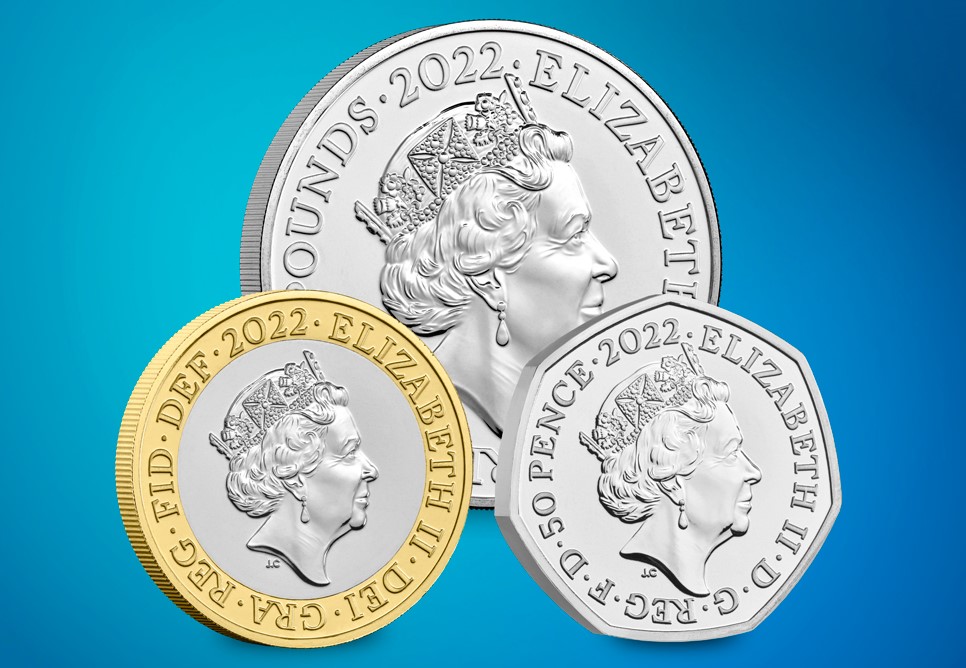 To celebrate a fantastic year in UK coins, we're also asking you to vote for your favourite issue:
Your winning design will be revealed in our YouTube video on 8th December. Come back then to find out which coin has been voted Top Coin of 2022!
Best of luck, Change Checkers!
Get your hands on the 2022 Annual Set!
As the Pride 50p marks the last UK coin to enter circulation with QEII's portrait on the obverse, we asked you to vote for your top circulating QEII 50p!
King Charles III's new coinage will begin circulating from December – starting with the brand new Queen Elizabeth II Memorial 50p. So, it's the perfect time to look back at an astonishing 70 years of top QEII 50p issues.
From the UK's rarest 50p (Kew Gardens), to the biggest range of sporting coins (Olympic 50ps), it's understandably a hard task to pick a favourite.
Your top circulating QEII 50p!
The results are in! Your top circulating QEII 50p is…

---
2017 Sir Isaac Newton 50p
2011 WWF 50p
2009 Kew Gardens 50p
---
Get the First King Charles III Effigy Collecting Pack
9.6 million King Charles 50ps are set to enter circulation. So, collectors stand a very good chance of getting their hands on this new release.
Once you've found this coin in your change you can add it to the pack, creating the perfect pair of KCIII first effigy coins!
Secure your Change Checker King Charles III First Effigy Collecting Pack here >>
So, get ready to start your hunt for the new 50p in your change!