Posts Tagged 'Change Checker'
This Tuesday, the Treasury aired their doubts over the future validity of 1p and 2p coins, as well as the £50 note.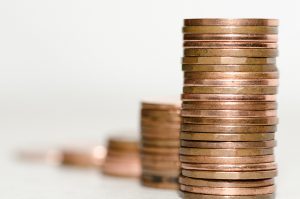 A spokesman for Theresa May has since said that there are no current plans to abolish them, however with the increased move towards digital payments, questions still remain as to whether it makes economic sense to continue producing these less frequently used coins and notes.
The Treasury consultation document revealed that The Royal Mint is currently issuing more than 500m 1p and 2p coins each year in order to replace those falling out of circulation.
In fact, six in ten UK 1p and 2p coins are only used once before being saved in a jar or thrown away!
Countries such as Canada, Australia, Brazil and Sweden have already scrapped lower denomination coins that are not in demand and it seems that the UK is also beginning to question the future of these coins as demand continues to fall. But how would you feel about removing 1p and 2p coins from circulation?
Only 15% of consumer spending in 2015 was accounted for by cash, with more and more people now turning to contactless and other digital payments – a trend which is forecast to become the most popular payment method in 2018.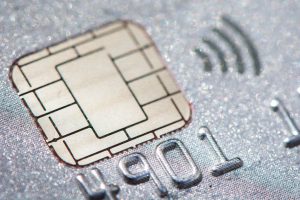 On the other hand, the Treasury also suggested that cash is not obsolete. It's estimated that 2.7 million people in the UK rely on cash and "It continues to play an important part in the lives of many people and businesses in the UK, whether as a budgeting tool or as a cheap and convenient method of payment".
With regards to the £50 note, the Treasury says, "There is also a perception among some that £50 notes are used for money laundering, hidden economy activity, and tax evasion". Despite rarely being used for "routine purchases", there is still a demand for the £50 note overseas, alongside euros and dollars.
In our 2016 blog post, we asked Change Checkers if they thought it was time to scrap the penny and 53% of you believed we shouldn't, as it is part of the British culture.
Two years on, how has your view changed and are you now wanting to move towards digital rather than cash payments?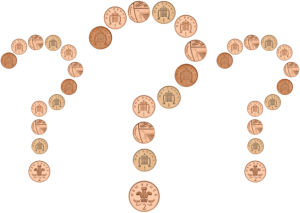 We posted a poll on our Facebook page this week and so far the results show 55% of you have voted against the idea of scrapping the penny.
Chris Boyce said, "We have had pennies since 785 AD. I believe it's one of the oldest coins still being used today. English heritage is being lost everyday..don't let us loose the penny, 1233 years of history".
Following the media storm of newspapers such as the Daily Mail saying it would be "a PR disaster in the making", the Government has ruled out the idea considered by the Treasury, yet this has sparked interesting debate which we will continue to follow. Head over the Change Checker Facebook page to have your say by voting in our poll and see what our fellow Change Checkers think on this controversial topic.
Watch as Yasmin and Luke discuss all the latest news from the world of change collecting:
What a year 2018 is turning out to be, we've had four new Beatrix Potter 50p coin, 26 A-Z 10p coins and now I'm delighted to reveal five new £2 coins to commemorate the Centenary of the Royal Air Force.

The Royal Air Force was formed on April 1st 1918, in the early years of aviation. It was the world's first independent air force, and is recognised today all over the world for its capability, courage and innovation.
You may already be familiar with the RAF Centenary Badge £2 as this was revealed on New Year's Day as part of the 2018 year set.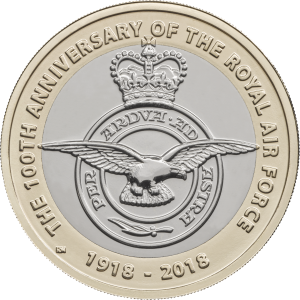 Designed by Rhys Morgan, this first coin in the series celebrates the Royal Air Force as a whole, featuring the badge of the RAF.
This coin is available to own today in CERTIFIED Brilliant Uncirculated condition.
But, you won't have seen the four other coins, all designed by brothers Richard and Neil Talbot, that make up this spectacular series. Let's take a look.
RAF – Spitfire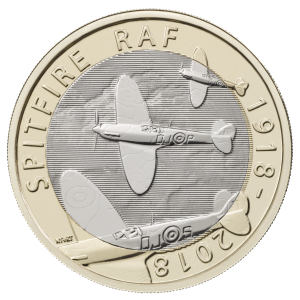 This coin features one of the most famous aircraft ever built, the Supermarine Spitfire, and is the second coin in the series. Designed by Reginald Mitchell, the Spitfire first flew in 1936, its sleek, streamlined fuselage, beautiful elliptical wing shape and incomparable Rolls Royce Merlin engine making it perhaps the most graceful fighter aircraft ever designed.
This coin is also available to own today in CERTIFIED Brilliant Uncirculated condition.
RAF – Vulcan

This coin features the Vulcan bomber and is the third in the series. With it's instantly recognisable delta wing, the Vulcan combined awesome capability with grace and beauty unmatched by another bomber from the jet-age. In flight, the aircraft was the epitome of power, with superb range and load-carrying capacity.
This coin will be released in May.
RAF – Sea King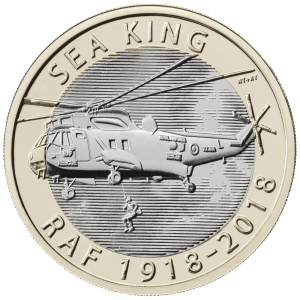 This coin features the Sea King helicopter and is the fourth in the series. The Sea King entered service with the Royal Air Force in 1978, exclusively in a search and rescue role, and the last Sea King mission took place on October 4th 2015 when a man found unconscious on Ilfracombe beach was picked up and flown to hospital.
You'll be able to add this coin to your collection in August.
RAF – Lightning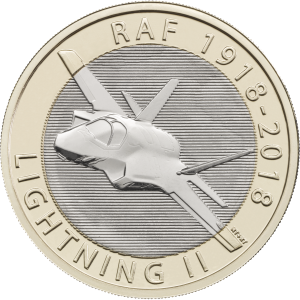 This, the last coin in the serie, features the RAF's newest aircraft, the F-35 Lightning II. As a fifth-generation aircraft, the complementary air superiority capabilities of Lightning will make a potent mix with the Typhoon.
You'll be able to own this coin in September.
I'd love to know what is your favourite design from the RAF Centenary £2 series. Personally, I love the Vulcan coin as I remember seeing it's final flight many years ago as it flew over my school.
I'll reveal the coin you have voted as your favourite in our March monthly newsletter.

---
The 2018 RAF Spitfire CERTIFIED Brilliant Uncirculated £2 coin
Avoid the wait, add this special coin, in CERTIFIED Brilliant Uncirculated quality, to your collection TODAY >>