Posts Tagged 'Change Checker'
The Royal Mint announced Britain's new A to Z of Britain 10p coins to the public in March this year and since then they have created quite a stir in the world of coin collecting…
Thousands of collectors flocked to buy them, crashing the Mint's website and emptying stocks at the Royal Mint Experience.
At the same time Change Checkers have been asking the question "when will I find an A to Z 10p in my change?"
So let's take a proper look at the situation.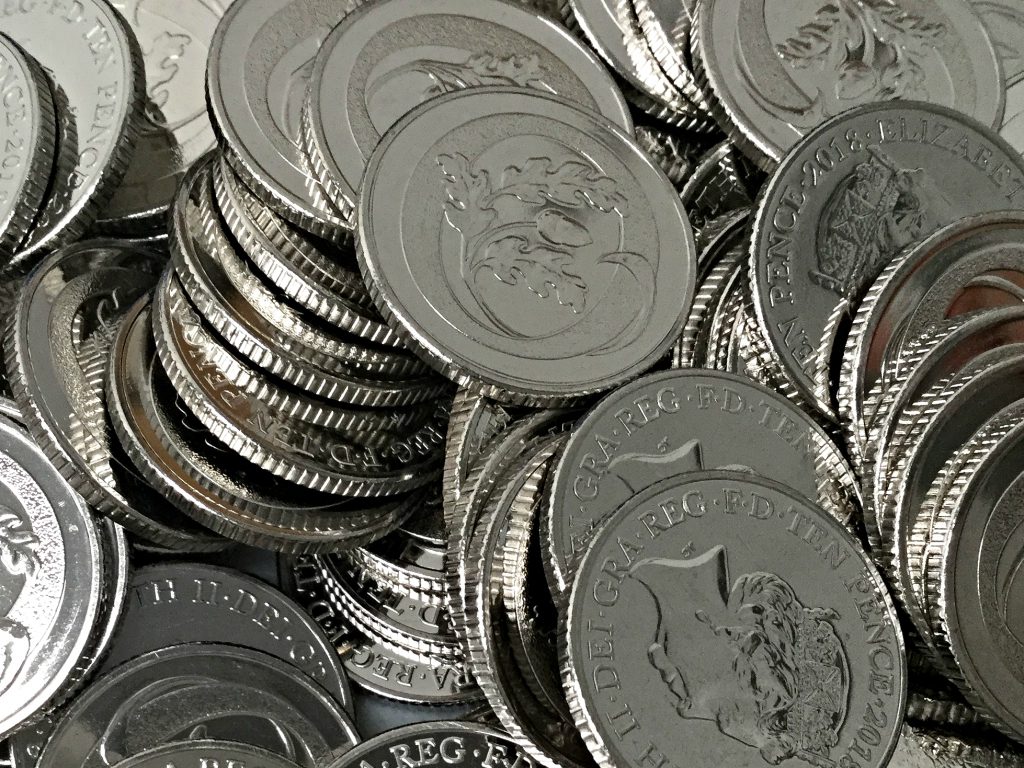 The Royal Mint does not actually control coins going into circulation.
I know this might sound a little hard to believe but The Royal Mint does not actually have any real control over how and when coins go into circulation. This is essentially managed between HM Treasury and the large cash distribution services run by the Post Office and some banks, as well as private operators. Between them they handle, sort and distribute the billions of coins in circulation, even swapping stocks between themselves.
It's only when they are short of a particular denomination that they call off stocks from The Royal Mint, who act as the manufacturer of the coin on behalf of the Treasury.
In short, The Royal Mint can only push the new 10p coins into circulation as and when there is demand from these cash distribution centres.
Early release of 2.6 million coins
All circulation designs do eventually make their way into circulation and in time into our pockets. However, it has been the case since commemorative 50p coins started to issue more regularly from the 1990s that, for the reasons explained above, it can be some months until cash centres call off new supplies. Indeed, it is not that unusual that the coins do not enter circulation until the following year.
With this in mind, The Royal Mint worked closely with the cash handling industry to introduce a small quantity of 10ps into circulation which were issued through the Post Office network.
Don't forget that 2.6 million coins is an initial early release – it is not the total quantity of coins that will ever circulate at face value. The expectation is that more 10p coins will enter circulation when required by the cash centres.
In addition, The Royal Mint also has plans for limited releases of coins at face value in appropriate locations across the UK during the rest of the year. Don't worry – we'll keep you up to date with all the news.
Additional 2.6 coins released
In October 2018, The Royal Mint and HM Treasury confirmed that a further 2.6 million A-Z 10p coins would enter circulation and this time the coins would be distributed through more normal networks including banks and cash distribution centres.
This will be welcome news to collectors who have been struggling to lay their hands on the new 10ps since the initial release in March. We're hopeful that additional volumes will continue to be struck in line with UK requirements and of course the massive collector demand.
So how can I collect my 10p coins for face value?
Well first off, it's fair to say you'll probably need a degree of patience. Don't forget commemorative coins do not normally enter circulation particularly quickly and there's no doubt that the first tranche of coins have been snapped up extra fast by keen collectors (and possibly even some Post Office staff).
Royal Mint estimates from 2016 suggest that there are 1.7 billion 10p coins in circulation. The expected annual demand for 10p coins is approximately 60 million per annum.
It's also clear that the demand for coins amongst the cash centres is currently relatively low. It's believed that many people cashed in additional denominations at the same time as their old £1 coins, helping to increase stocks, as well as the increased use of cashless payments having an impact.
So, it's practically impossible to say how many 10p coins will enter circulation this year. However, whilst we almost certainly won't see distribution in the hundreds of millions, Change Checkers should remain hopeful of more opportunities to collect the A to Z of Britain 10p coins straight from their change throughout this year and maybe even into next.
Conclusion
Yes, finding an A to Z 10p in your change is a pretty tough ask at the moment but the situation will improve over time.
Will they be rare? Certainly their level of popularity with collectors has been unprecedented and so it seems likely they'll always be a tough coin to find and, at 10p each, I'll definitely be putting any I find aside!
---
Get ahead of the crowd by owning the complete A-Z 'Early Strike' 10p Set TODAY!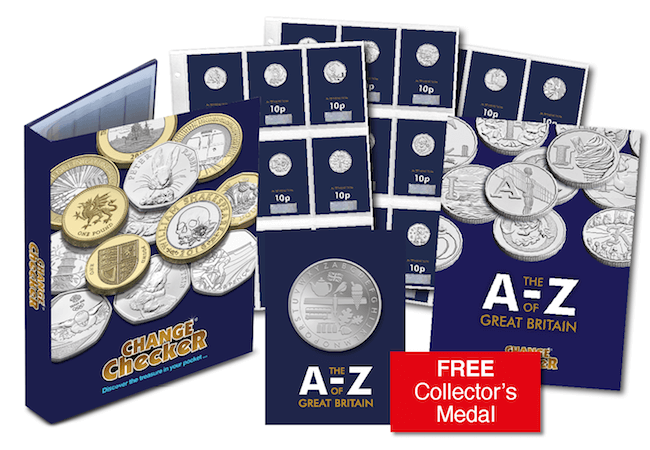 Watch as Yasmin and Luke discuss all the latest news from the world of change collecting:
The Easter Bunny will soon be busy hopping into homes up and down the country to deliver chocolate treats to the nation, and so we're calling on Beatrix Potter's Peter Rabbit to help out over the Easter weekend.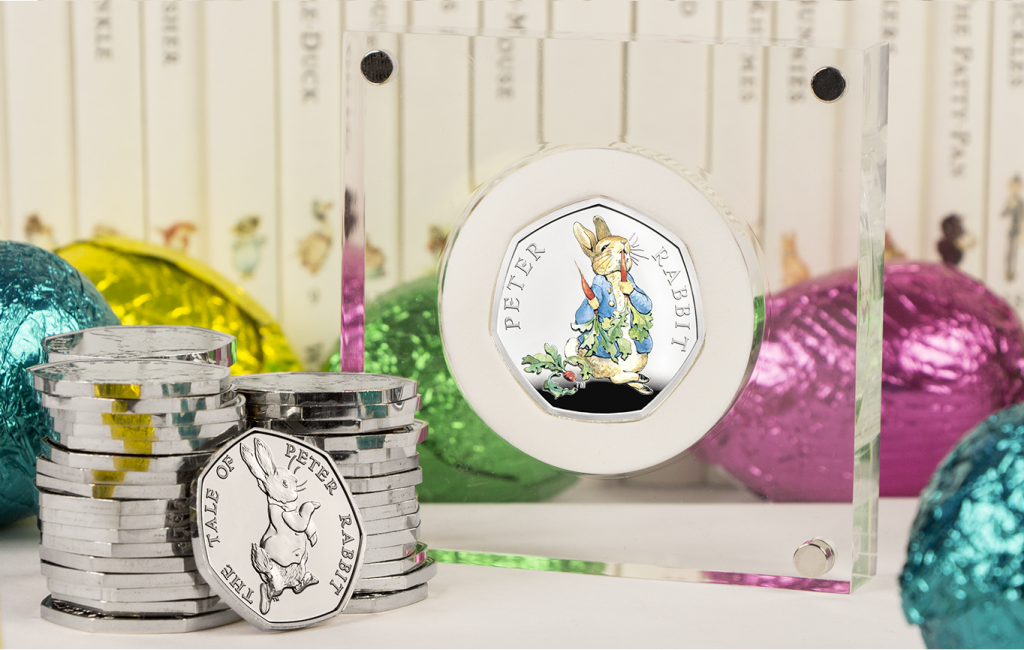 This Easter, we're running an incredible prize draw for one very fortunate individual to own the highly sought after 2018 Silver Proof Peter Rabbit 50p, worth £125. This Silver Proof coin is in such high demand that it is now sold out at The Royal Mint and is sure to become incredibly collectable.
But wait, there's more!
For fifty lucky runners up, we're offering the chance to take home your very own 2017 Peter Rabbit circulated 50p coin.
The Beatrix Potter 50p series has dominated the news after the coins were revealed by The Royal Mint in 2016. They have been the biggest story in 50p collecting since the London Olympics, proving to be extremely popular with coin collectors in 2016 and 2017.
To be entered into the Change Checker Easter Weekend Prize Draw, simply register for a FREE account with us.
If you're already a registered Change Checker, then we'll automatically include you in the draw for the chance to win the highly sought after 2018 Silver Proof Peter Rabbit or a 2017 circulated Peter Rabbit coin.


Full Terms and Conditions can be found below.
We'll be selecting the lucky winners on the 4th of April. Good luck!
---
Terms & Conditions
1. All registered members of changechecker.org at midnight on 2nd April 2018 will be automatically entered into the prize draw. No purchase is necessary to register.
2. The draw will take place on 4th April 2018 and the winner will be notified on that day by email to their registered changechecker.org email address.
3. One winner will receive the 2018 Silver Proof Peter Rabbit 50p and fifty runners up will receive the 2017 Peter Rabbit 50p . There is no cash alternative.
4. Participants agree to meet reasonable requests to assist publicity.
5. The prize draw is promoted by The Westminster Collection / Change Checker, trading divisions of 288 Group Ltd.
6. Employees of 288 Group and their families are not eligible to enter.