Posts Tagged 'cost of living'
As 2019 marks 50 years since the 50p coin was introduced, I thought it would be interesting to take a look at how the value of the 50p coin has changed since it was first introduced back in 1969.
Thinking back to my own childhood, I remember when 50p pocket money seemed to go quite a long way – especially when spending it on 1p sweets!
But just how far does 50p get you today compared to 1969?
Take a look at the helpful guide below to see just how much some everyday items have increased in cost during the past 50 years…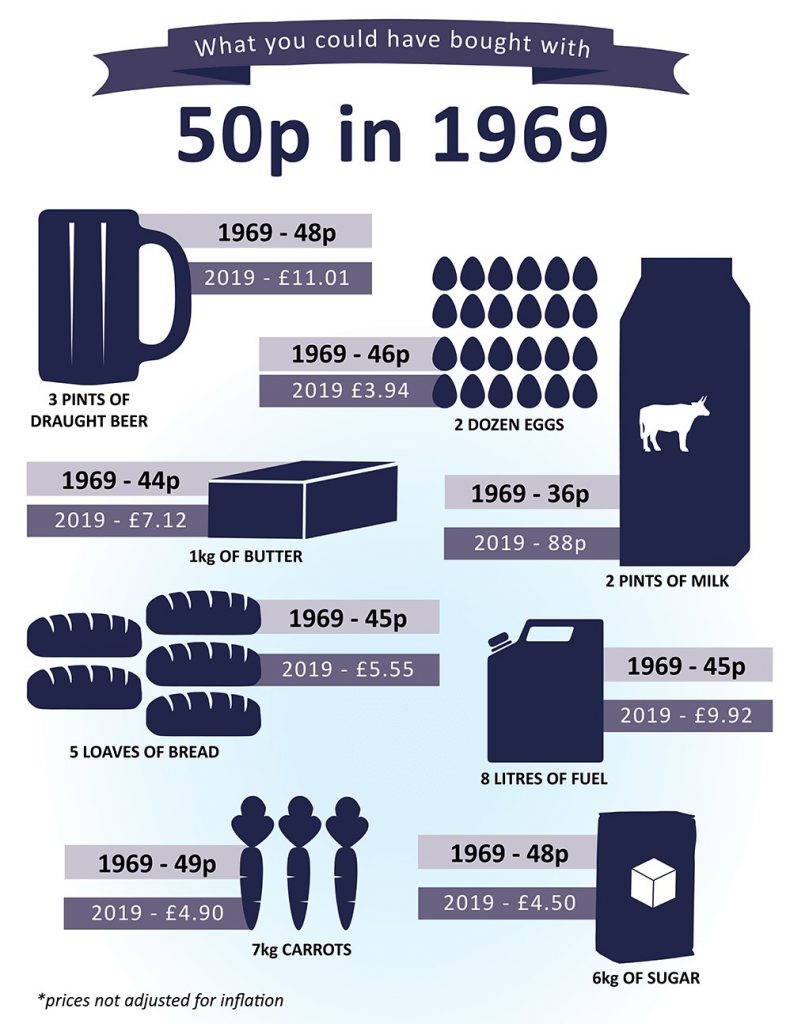 What was the last thing you remember buying for just 50p? And I wonder how much it would have cost you 50 years ago…
---
Celebrate 50 years of the 50p with 10 coins re-issued for 2019
To celebrate the 50th Anniversary of the 50p coin, The Royal Mint has re-issued ten of the most popular and collectable 50ps in British history, including the Kew Gardens 50p!