Posts Tagged 'king charles banknote'
His Majesty's portrait design has just been revealed by the Bank of England.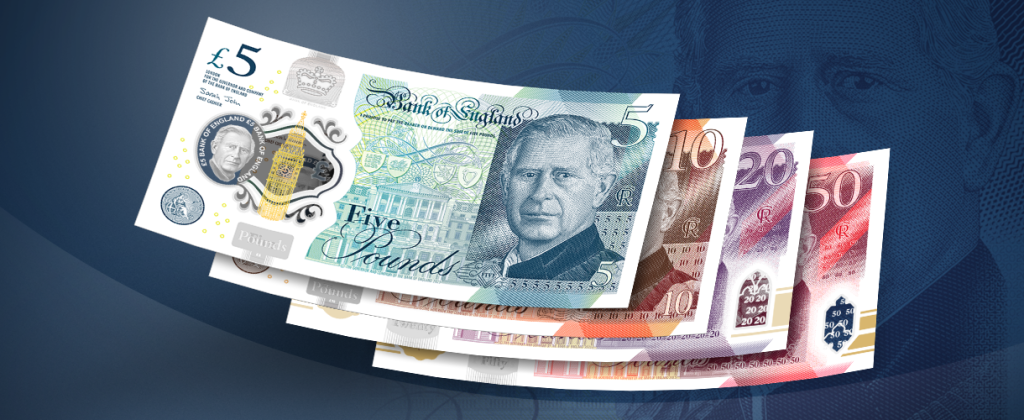 Set your alarms Change Checkers because it has been confirmed that they will begin circulating from mid-2024.
His Majesty's portrait will appear on the front of the notes but there will be no changes to the existing designs.
Taking guidance from the Royal Household, the new banknotes will only be issued to replace worn Queen Elizabeth II notes. So, the two monarchs' portraits will co-circulate for some time!
Excitingly, this means we've all got a fantastic opportunity to find a new re-issued version our favourite banknote!
The current designs feature on the back of our UK banknotes:
Winston Churchill (£5)
Jane Austen (£10)
JMW Turner (£20)
Alan Turing (£50)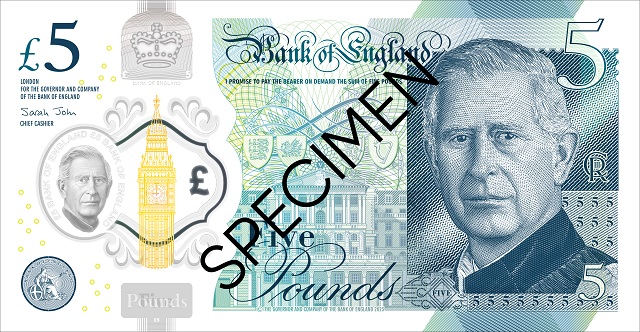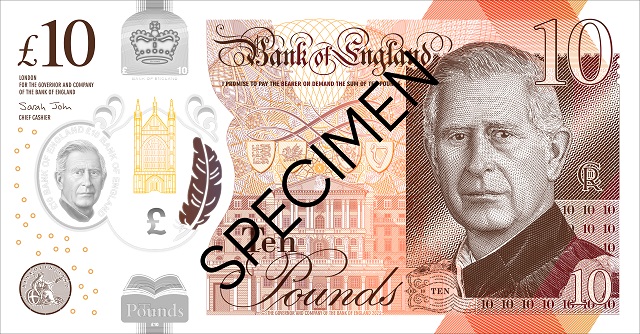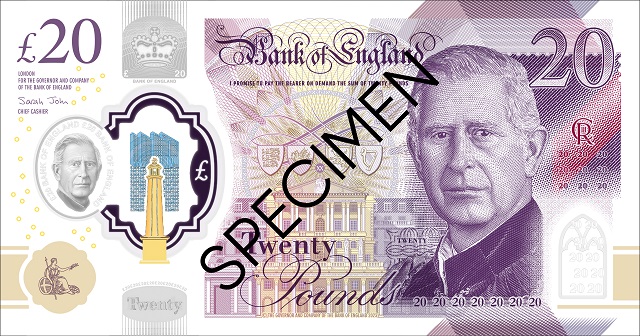 But, any serious collector knows that it's not just the design you should be looking out for…
King Charles III Banknote – 'Rare' Serial Numbers to look for
AA01
Remember the excitement when the first polymer £5 note was issued?
I'm willing to bet that every single person in the country checked theirs at some point to see if they were lucky enough to find one with the prefix AA01.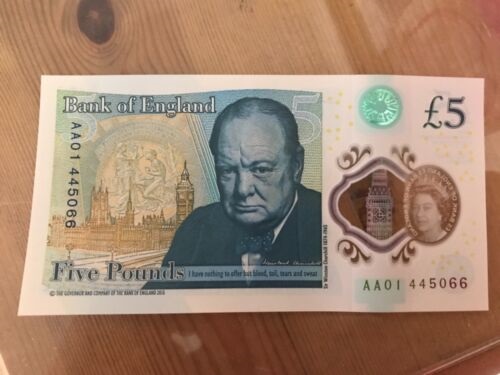 The annual Bank Of England charity auction held at Spink and Son Ltd in London auctioned off a Queen Elizabeth II polymer £5 note with the serial number AA01 000017 for £4,150.
And the following year, a Jane Austen Polymer £10 note with the serial number AA01 000010 sold for a staggering £7,200 – over double the guide price!
As King Charles III becomes only the second monarch to appear on circulating Bank of England notes, i'm expecting a similar level of demand for the first run of AA01 notes during His Majesty's reign.
AK47
Considered collectable due to the machine gun connotations, polymer notes with the prefix AK47 were thought to be worth tens of thousands of pounds following the new £5 release in 2016.
This idea emerged after a £5 banknote with the prefix AK47 fetched a winning bid of £80,100 on eBay.
The seller must have been overjoyed with the jackpot amount but unfortunately the buyer had no intention of paying up.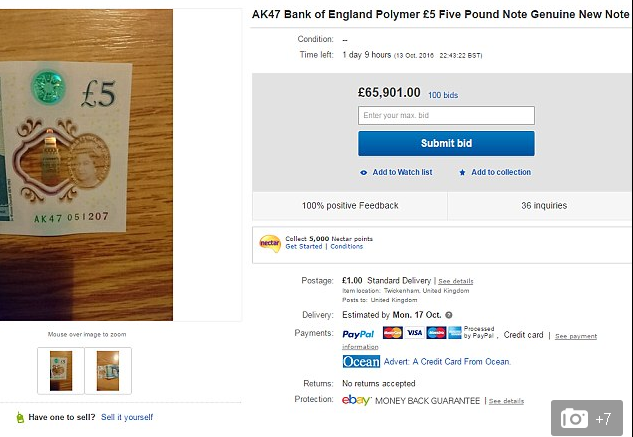 King Charles III 50p Coin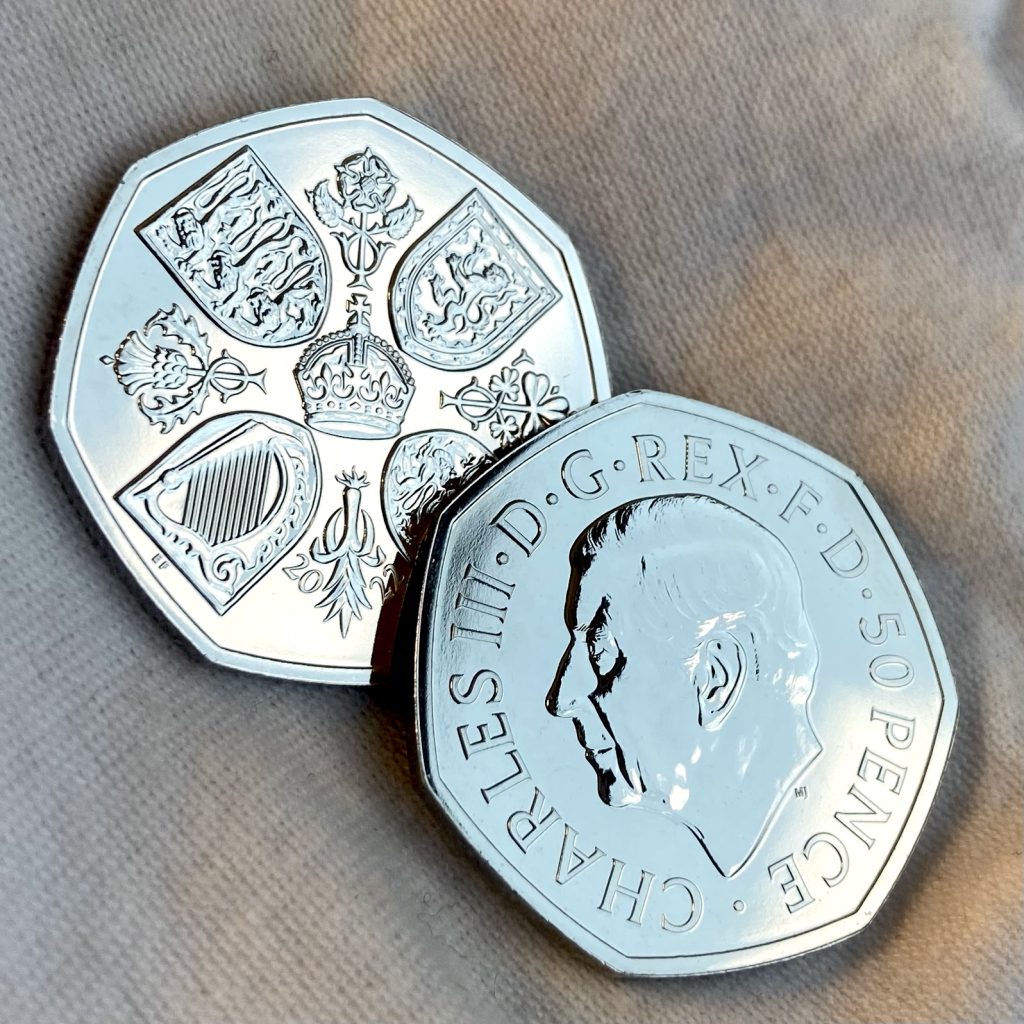 The first coin bearing the portrait of King Charles III entered circulation earlier this month – just 4.3 million are out there currently!
Have you found it? Use our helpful collector map to see where in the UK they're being spotted to help you hunt one down >>
Join our Community Group of Facebook to swap with other collectors!
Swap, learn, and share with other collectors on the only official Change Checker Facebook group >>