2022 is likely a year no collector will forget.
We've celebrated a Platinum Jubilee, mourned the loss of our Queen and welcomed a new monarch to the throne.
And, as ever, these extraordinary moments are retold through our UK coins.
Today, to commemorate Queen Elizabeth II's incredible life and reign, an official UK Memorial coin set has been released. The coins feature the eight definitive coins from 2022, alongside the new Memorial 50p and £5 with the King's portrait.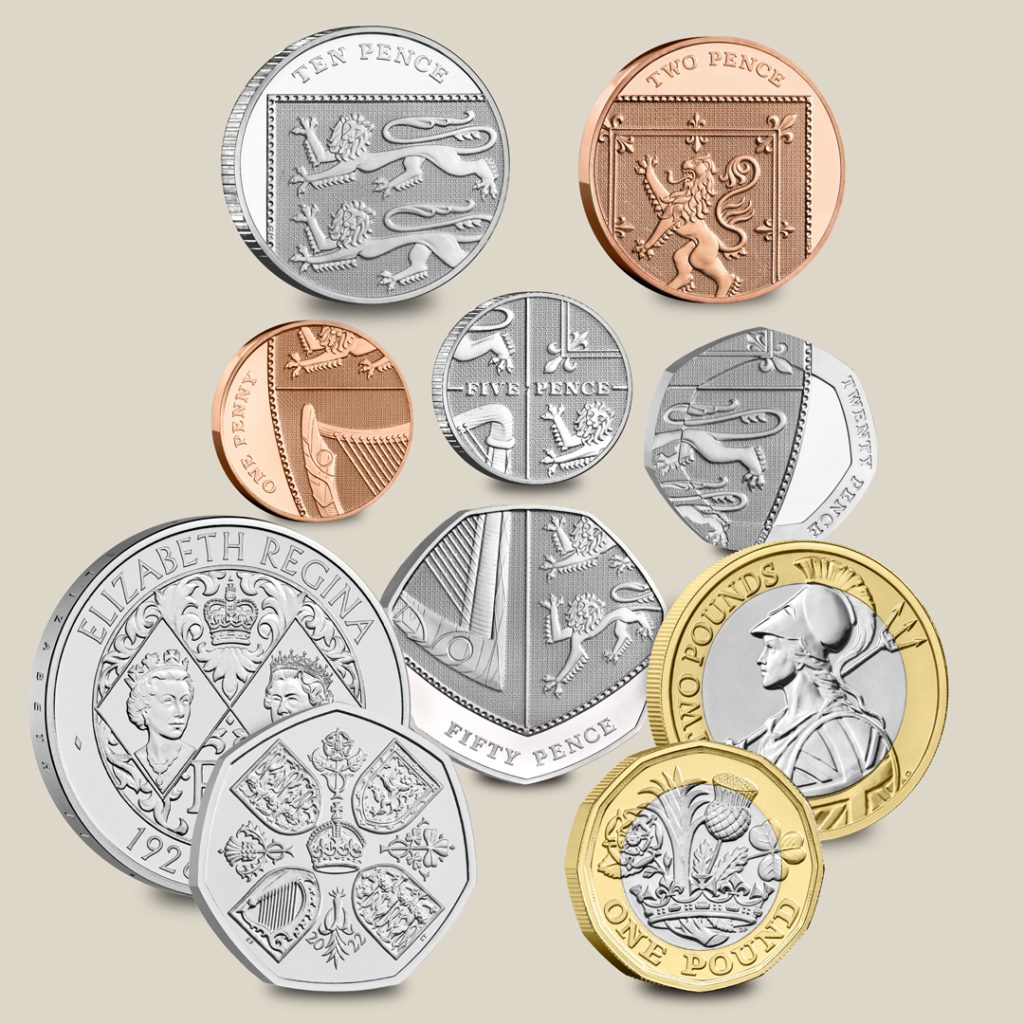 Last UK Coins of Queen Elizabeth II
Importantly, the definitive coins in this set will be the last in the UK to feature Her Majesty's portrait.
What's more, each definitive obverse design also features a special privy mark to show the Queen's year of birth and year of passing – a never-before-seen feature for these coins, which is bound to add to their collectability.
Since Her Majesty's passing, we've seen incredible demand for QE II coins. Both historic and new issues. Recent releases are continuously selling out at The Royal Mint and older issues are becoming increasingly scarce as the nation rushes to secure keepsakes and lasting tributes for the Queen.
And this set features the very last coins of Her Majesty Queen Elizabeth II, meaning rapid sell outs of the limited precious metal versions are absolutely on the cards…
The good news for collectors is that the Brilliant Uncirculated version of the set is unlimited.
However, The Royal Mint have announced that stock will only be available until the 31st December 2022, so the sales window is incredibly limited for those of you wanting to secure this set.
Appearing on our coins throughout her outstanding reign as our longest serving monarch, I'm sure you'll agree that this set really is a touching tribute to Her Majesty. It's a piece of history to treasure for generations to come.
---
Let us know in the comments below if you like the privy mark on the last Queen Elizabeth II coins.
---
Own the Last Coins of Her Majesty, with special privy mark, in Brilliant Uncirculated quality
You can own the 2022 Queen Elizabeth II Memorial Coin Set in Brilliant Uncirculated quality here >>
But, due to the limited sales window, you'll need to act fast to make sure you don't miss out.