As every collector knows, an error can add significant value to a coin. You only need to look at the undated 20p saga to realise just how much impact a simple human mistake can have. Those 20p coins with a mismatching obverse and reverse still frequently sell for as much as £50.
But sometimes it also pays to look further than the coin itself for such slip-ups.
Brilliant Uncirculated presentation packs, or BU Packs, are issued annually by the Royal Mint and are a collector's item in their own right. They contain a full set of uncirculated coins for the year, along with illustrated packaging and more information about each coin.
These packs are equally prone to human errors, and this year has already been an eventful one in that respect.
2015 Annual Coin Set
If you were among the first collectors to secure a 2015 UK Coin Pack from the Royal Mint, the likelihood is you've been sent one with a printed error.
The specification in these original packs states an edge inscription for both the Battle of Waterloo and the Churchill commemorative £5 coins, but in fact both of these base metal coins have milled edges with no inscription. Once the Royal Mint were made aware of the error, the packaging was promptly changed to remove the text, but of course a significant number of packs had already slipped the net.
The New Portrait BU Pack
The latest presentation pack was issued recently to mark Jody Clark's new effigy of the Queen, with all coins featuring his new portrait.
Again, if you were quick to snap up one of these packs you may have noticed a couple of mistakes which were overlooked in production.
The first is an errant photographic library watermark which somehow found its way onto the final packaging, and appears in an image of the Queen and Prince Philip.
The second and more surprising mistake to look out for is the specification on the reverse stating Ian Rank-Broadley FRBS rather than Jody Clark as the obverse designer of the new coins.
At the time of writing, we understand the Royal Mint has withdrawn the pack from sale and are awaiting a re-print.
For now, it is impossible to say precisely how rare these packs are, and it is unlikely that the Royal Mint will ever disclose the exact number.
It's normal to feel short-changed if you've bought any item which has a defect. However, if you have recently added one of these error packs to your collection, you have actually secured something which is quite special to collectors, and may turn out to be highly prized in years to come.
Jody Clark's new effigy of Her Majesty means there have now been a total of five Queen Elizabeth II portraits on our decimal coins, and recently we asked you to pick your favourite of the lot.
Voting is now closed, the results are in, and there is a clear winner…
With a landslide of nearly 43% Arnold Machin's portrayal of Queen Elizabeth II was voted as your favourite.
Machin's portrait was used on British coins between 1968 and 1984 and replaced Mary Gillick's coronation portrait which had been in place since 1953.
With decimalisation edging closer in the sixties, it was decided to refresh the existing Queen's portrait in time for the new coinage.
Gillick's original was a popular and youthful portrayal, but with the Queen approaching 40, a change was needed.
Arnold Machin was one of several artists chosen to compete for the new effigy. He was a talented sculptor and tutor at the Royal College of Art when his design was chosen for the second portrait and was granted four sittings at Balmoral and Buckingham Palace to perfect his work. It was approved in 1964 but not seen on our coinage until the very first 5p and 10p pieces of 1968.
Like Gillick, Machin decided against the couped (cut-off at the neck) style which had been so common for previous monarchs. He added draping around the shoulders and replaced the laureate with the Girls of Great Britain and Ireland tiara which was given to Elizabeth from Queen Mary as a wedding gift.
A new era for British coins
So why did Machin's new portrait become so popular, and why is it still popular with Change Checkers?
For many, it is about what his effigy represents. Machin's elegant portrayal of a young Queen become synonymous with decimalisation and the beginning of a new era for British coins. Of course, for others it is simply about an affinity with the coins they grew up with.
These days, Machin's portrait only exists on a few denominations, but even if you haven't noticed it on our coins, it is probably very familiar to you.
In fact, it is the most widely reproduced single work of art in history.
Machin's effigy was first used on postage stamps in 1967, and has subsequently been used on almost all British definitive stamps. It is estimated that there have been approximately 320 billion copies produced to date, and this figure is rising daily.
Whilst many of us may not be familiar with Arnold Machin, his portrait has reached more people than he could ever have imagined, and it is evidently still a firm favourite with collectors.
---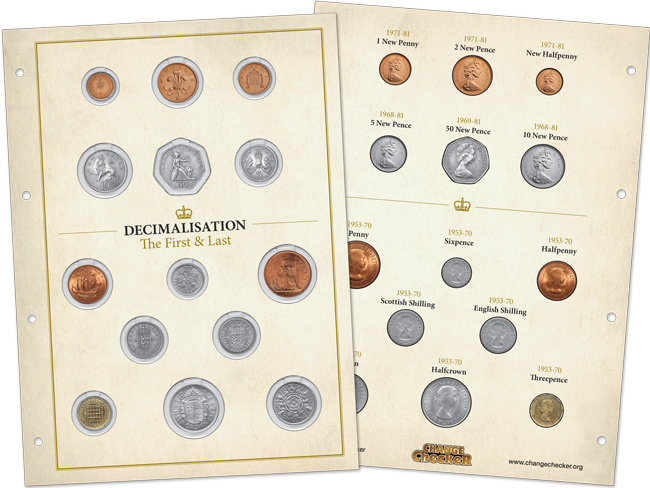 The First Arnold Machin Coins
Now you have the chance to own some of the very first decimal coins to feature Machin's new portrait.
The First and Last Decimalisation Collector Page includes 14 original coins which allow you to compare decimal and pre-decimal coins in a rare pairing of old and new.
Jody Clark recently added his name to an illustrious list in the history books by becoming only the fifth person to create an effigy of Queen Elizabeth II for British circulating coins. Each artist has given their own portrayal of the Queen which offers us a numismatic timeline showing her changing profile over the years.
But which of the five is your favourite? Place your vote below.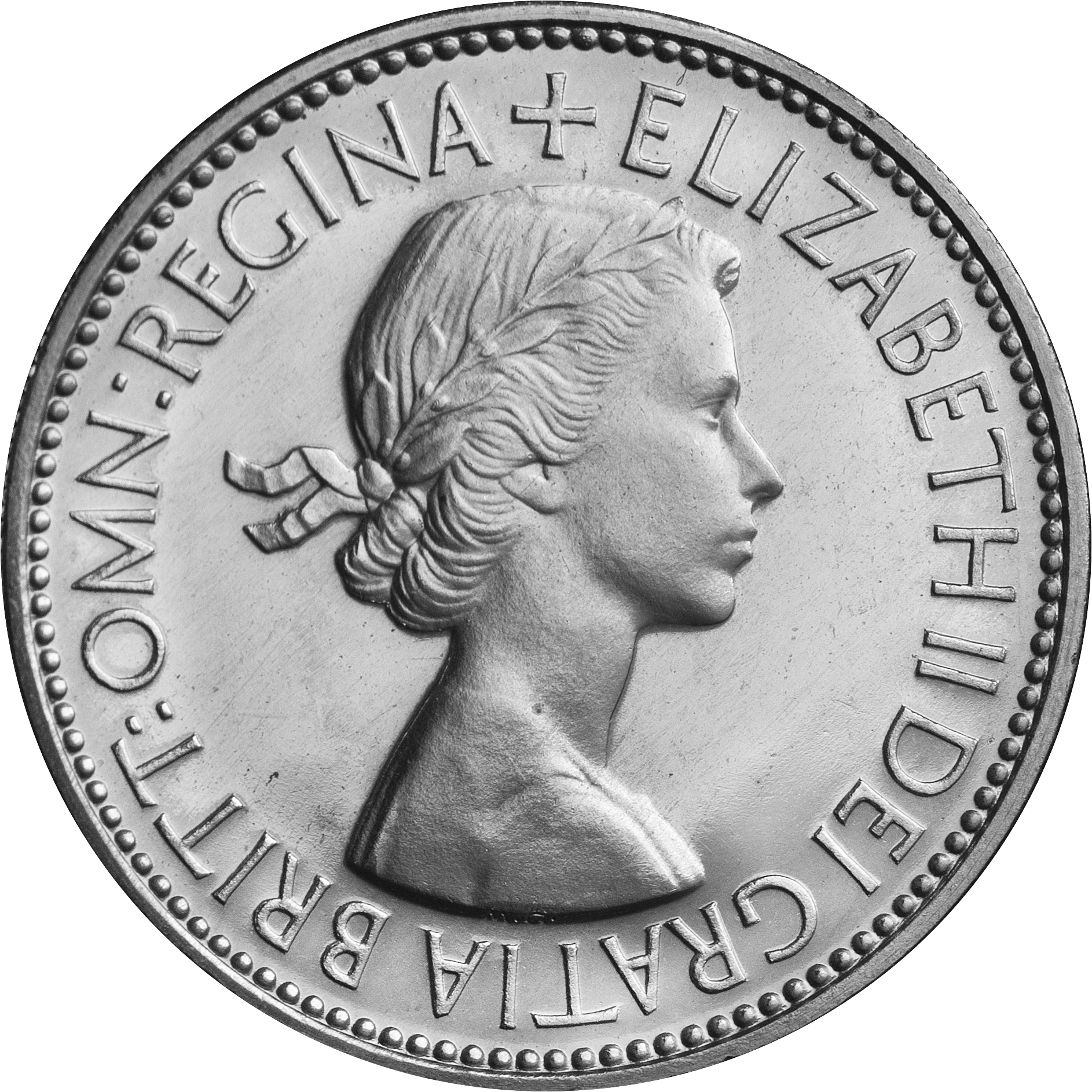 1. Mary Gillick (1953 – 1970)
The very first coins of Queen Elizabeth II's reign bore Mary Gillick's portrait of a youthful looking Queen, which she engraved especially for the new coins. Her uncrowned portrait is still used on Maundy Money distributed each year by Her Majesty.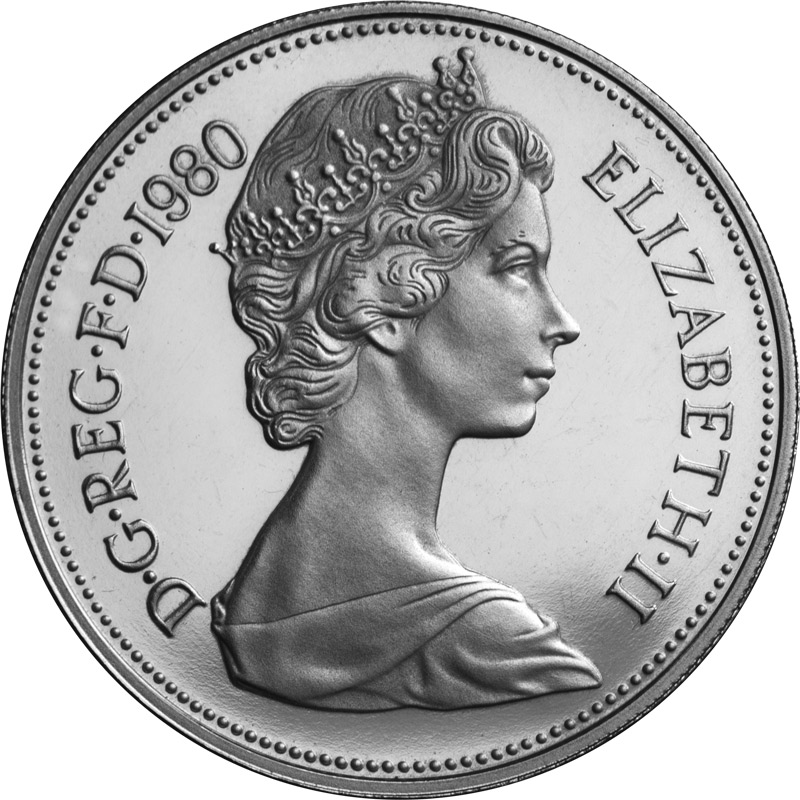 2. Arnold Machin RA (1968 – 1984)
With decimalisation approaching, the Queen's portrait was refreshed with Arnold Machin's new sculpture. Commissioned in 1964, it first appeared in 1968 on the new 5p and 10p coins. A version of the design with a tiara was introduced on stamps in 1967 and remains to this day.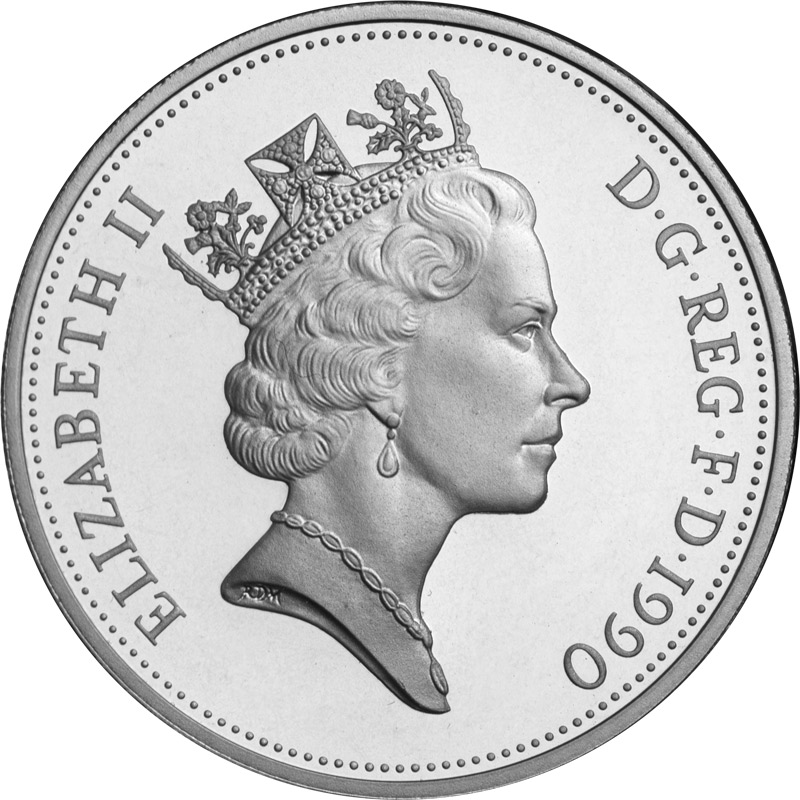 3. Raphael Maklouf (1985 – 1997)
With his portrayal of Her Majesty, Raphael Maklouf aimed to "create a symbol, regal and ageless". Unlike the others, his original formal portrait depicting Queen Elizabeth II wearing the Royal Diadem was 'couped' (cut off above the shoulders) to become the third official effigy.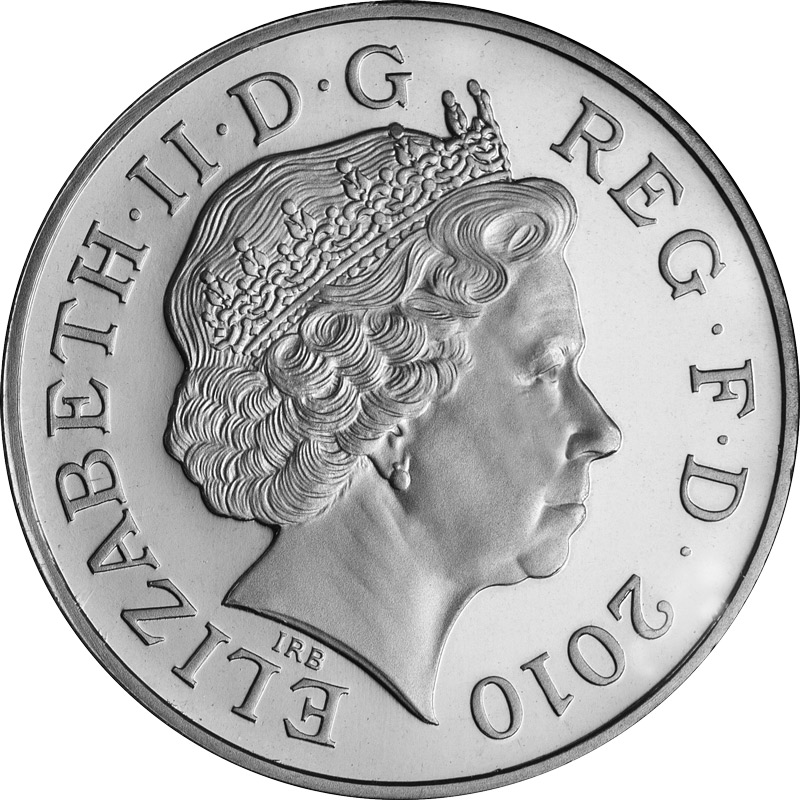 4. Ian Rank-Broadley FRBS (1998 – 2015)
The next portrait was created to fill the full circle of the coin in a deliberate response to the new smaller 5p and 10p coins in circulation. The designer, Ian Rank-Broadley FRBS, aimed to show the Queen with "poise and bearing" with his noticeably more mature portrayal.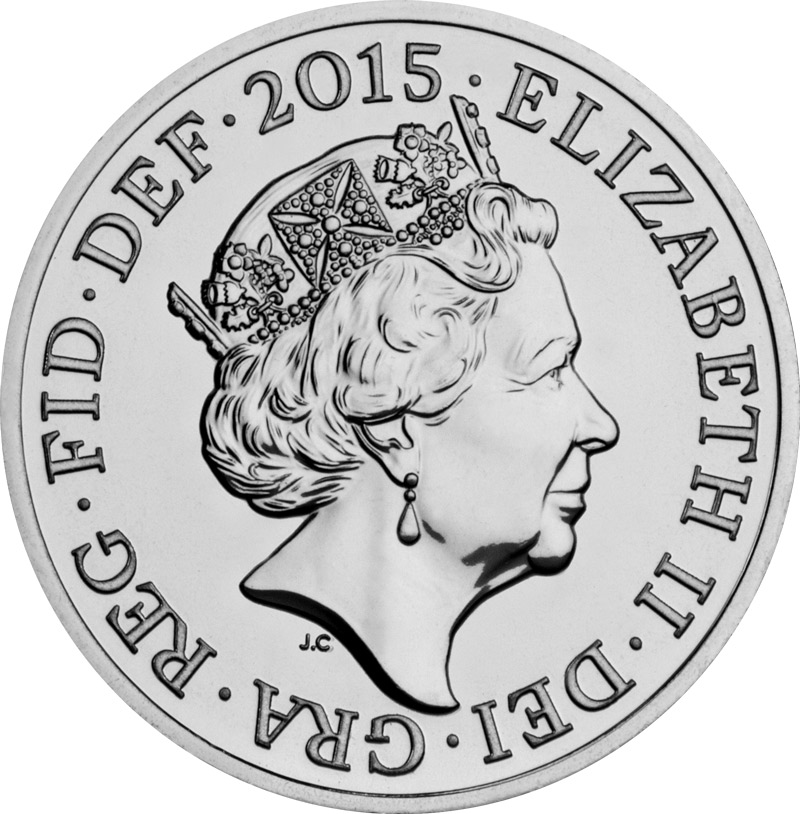 5. Jody Clark (2015 – )
The latest portrait by Jody Clark was unveiled on 2nd March 2015 during a ceremony at the National Portrait Gallery. His elegant depiction of Queen Elizabeth II was selected by the Royal Mint Advisory Committee – and he is the first Royal Mint engraver for over 100 years to be commissioned for a royal coinage portrait.
---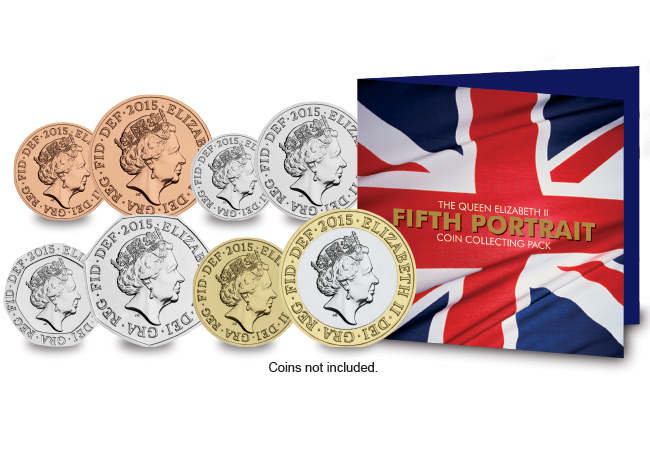 Collect all 8 new portrait coins
Be ready to collect all the new portrait coins straight from your change with Change Checker's New Portrait Coin Collecting Pack.
Click here to reserve yours