It's time for your latest Scarcity Index update, where we reveal the UK's most sought-after circulation coins of the last three months! As we continue to go out and spend more cash, we've seen some BIG movers and shakers on our Scarcity Index.
One 50p now holds the title as the biggest EVER mover since our Scarcity Index started! And, there's some HUGE movers on our A-Z 10p Index too…
You can use the updated A-Z 10p, 50p and £2 indexes below to discover how sought-after the coins in your collection really are.
This information has been compiled using data from the Change Checker Swap Centre and presented in the easy to use indexes below, with arrows to signify how many places up or down a coin has moved since the last Scarcity Index.
50p Scarcity Index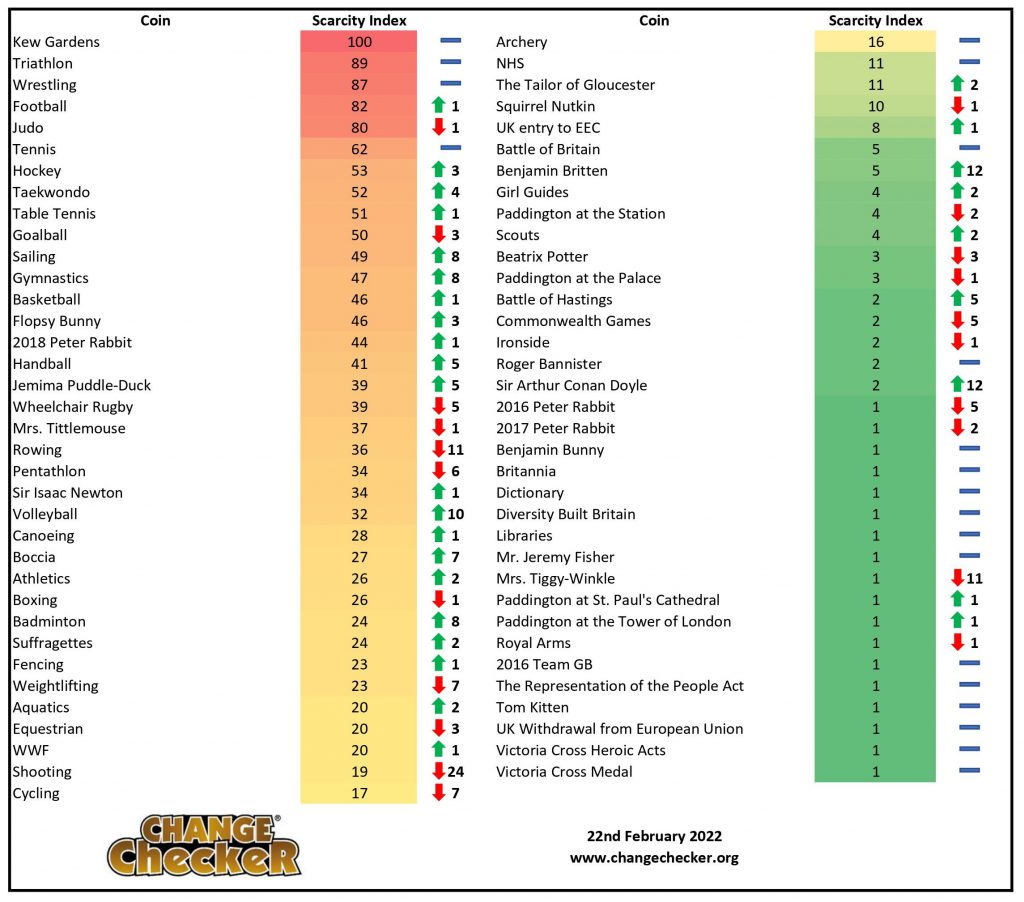 Whilst the top of our 50p Index has remained relatively untouched, there have been some big shakeups to the rest of the coins!
The Olympic Shooting 50p has dropped by an astonishing 24 places, which is the biggest mover EVER on our Scarcity Index since it started.
We've also seen the Olympic Volleyball 50p and Sir Arthur Conan Doyle 50p coins climb 10 and 12 places respectively making these the ones to watch.
With lots of big movers on our 50p Index, and the recent release of the Platinum Jubilee 50p into circulation, it's a reminder to keep checking your change as you never know what treasure you'll discover.
When we have a confirmed total mintage figure for the Platinum Jubilee 50p, we're excited to see this brand new coin make its Scarcity Index debut.
A-Z 10p Scarcity Index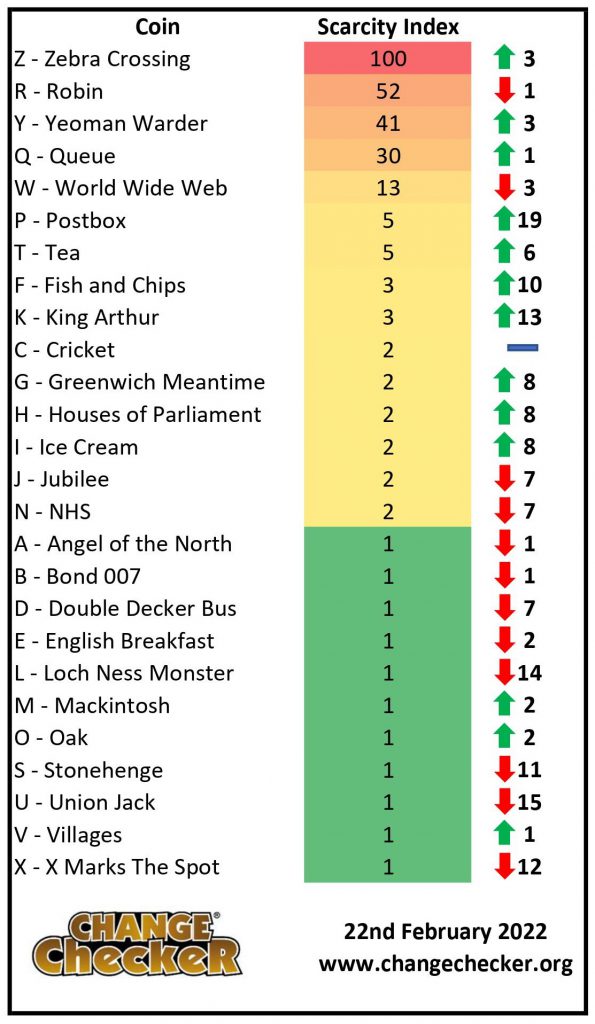 There are some HUGE movers on the A-Z 10p Scarcity Index this quarter!
In the biggest shake up we've ever seen on our 10p Index the Postbox 10p has climbed an incredible 19 places!
Other big movers also include the K for King Arthur 10p, having climbed 13 places, and the Fish and Chips 10p which has climbed 10 places too!
The Robin 10p has been bumped off the top spot by the Zebra Crossing design, which has a 2019 mintage of just 63,000, making it one of the rarest A-Z 10p coins!
Regardless of where they feature in the above index, if you have any of the A-Z 10ps in your collection you should consider yourself very lucky. A maximum of only 304,000 of each design entered circulation!
Other key movers include the Union Jack 10p which has been bumped down 15 places and the G, H, and I 10p coins have also climbed up 8 coins each.
£2 Scarcity Index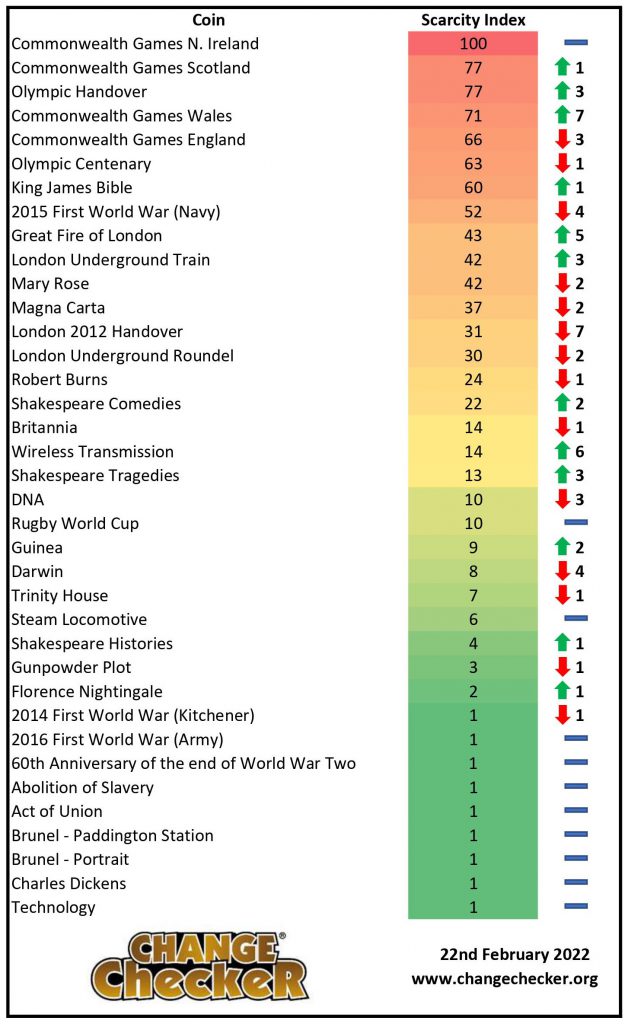 Despite a quite last quarter for the £2 coins, this Scarcity Index update sees lots of movers across the middle and top of the board. We've even seen all but one of the Commonwealth Games coins shuffle around!
The Commonwealth Games Wales £2 has moved up by 7 places and the Wireless Transmission £2 has also climbed by 6 places!
Another coin to watch is the Great Fire of London £2 which has jumped up 5 places!
How your Scarcity Index works
Generally collectors have had to rely upon mintage figures to identify the scarcest coins. But they only tell part of the story. Trying to find a good quality coin from 15 – 20 years ago, even for a higher mintage issue, is much more challenging than a more recent issue, as coins become damaged over time and are ultimately removed from circulation.
Additionally, some designs are more hoarded than others by people who might not normally collect coins – the poignant First World War £2 Coin series being an example. Finally, it can be up to a couple of years before the Royal Mint eventually confirms the actual mintage for an issue.
That's why we have combined the mintage information with two other key pieces of information.
How many of each design are listed as "collected" by Change Checkers, indicating the relative ease of finding a particular coin.
The number of times a design has been requested as a swap over the previous 3 months, showing the current level of collector demand.
Importantly, as new coins are released and popularity rises and falls across different designs the Scarcity Index will be updated quarterly allowing Change Checkers to track the relative performance of the UK's circulation coins.
How much are my coins worth?
The Scarcity Index does not necessarily equate to value but it is certainly an effective indicator. For example, the Kew Gardens 50p coin commands a premium of up to 200 times face value on eBay.
You can use the 6 point guide to help you determine a more realistic value for your coins.
What about £1 Coins?
The £1 Scarcity Index has already been published for the Round £1 coins and, because they are no longer being issued, this is now set in stone.
Receive new UK coins without the hassle of placing orders on the day of release!
Join the Change Checker UK CERTIFIED BU Subscription Service and receive new UK coins sent to your door without the hassle of placing orders on the day of release!
Don't miss your chance to get ahead of the crowd and be one of the very first collectors to receive the latest UK new issue coins as soon as possible after their release.
Today, the 2022 Platinum Jubilee 50p coins entered circulation! Issued to commemorate Her Majesty's 70 year service to the throne, this brand new 50p is the very first circulating coin of 2022.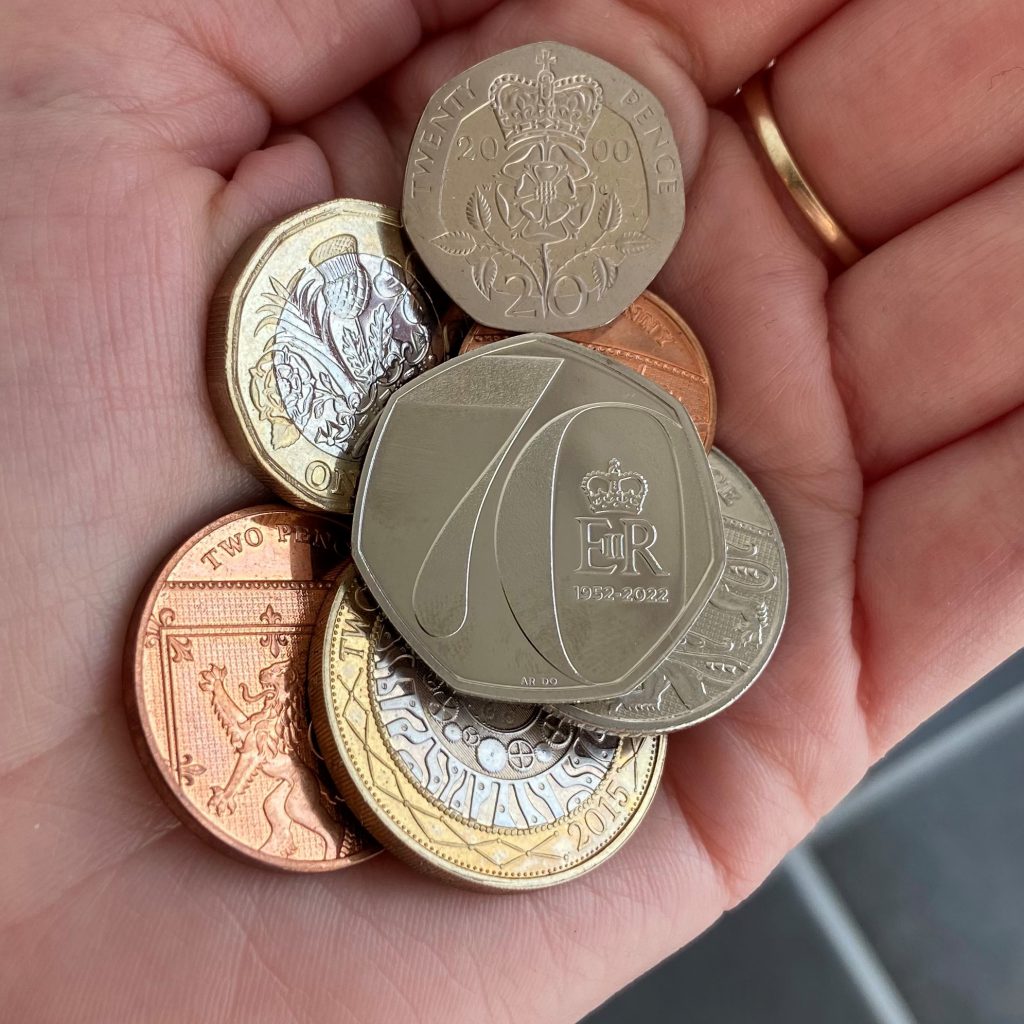 Getting one of the first coins put into circulation can be quite an achievement, especially with a coin as popular as this one.
It was confirmed that an initial 1.3 million would be released from Post Offices on the 7th February, with a maximum mintage of 5,000,070 if demand allowed.
Post Offices in Windsor and close to Sandringham were among the first branches to receive the new coin.
Whilst they've been initially released in areas that are significant to the Queen's reign, these coins were gradually dispersed all over the country. And thanks to you, we've been able to plot this 50p's journey around the UK!
We've been keeping track of where Change Checkers have found the 2022 Platinum Jubilee 50p coins and it seems as though it's already travelled far and wide!
From Anglesey, to Tyrone, and Fife, this 50p has reached the far West, whilst also journeying as far as Kent and East Sussex in the East. Collectors in Scotland will also be pleased to see it's reached several locations in central and North East regions.
Have you found this brand new 50p in a location that doesn't appear on our map? Let us know below!
We can't wait to see where this 50p goes on its tour of the UK!
---
Secure the 2022 UK Platinum Jubilee 50p in collector quality with the special obverse design for your collection!
Your 2022 Platinum Jubilee 50p has been struck to a superior Brilliant Uncirculated quality.
An absolute must-have for collectors, order today to own the UK's FIRST ROYAL 50p, including the special obverse design!
Finding an error coin is like winning the lottery for collectors. And after reading today's blog, you'll be adding another rare error to your Change Checker watch list!
As earlier this month, a pub worker discovered a £1 coin that was minted from just ONE metal – not two – which went on to sell for £205 on the secondary market!
You see, normal £1 coins have a gold coloured Nickel-Brass outer ring and a silver coloured Nickel plated interior, but this rarity was completely gold-coloured. Check it out in the image below…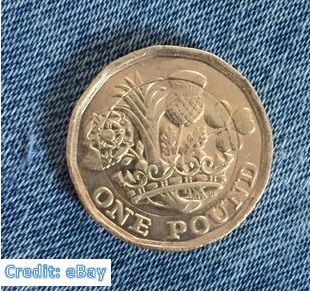 Understandably this lucky find was immediately added to eBay and the uniqueness of the coin meant there were 24 bids from five interested bidders, before it eventually sold on August 8 for the unbelievable price of £205!
Mad, right?
One explanation for the supposed 'error' could be that the coin missed the plating stage during production.
Whilst this is the first time we've heard of the 'error' being found on a £1 coin, similar stories have been reported on £2 coins before…
The Holy Grail of Bi-metallic Errors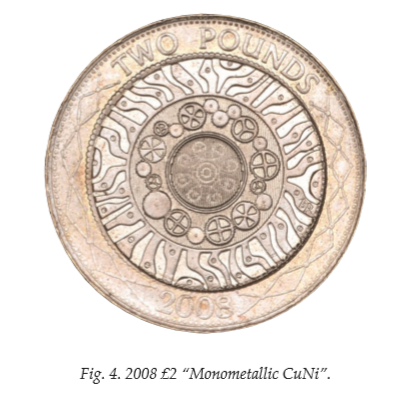 The image above shows what has been described as the Holy Grail of bimetallic 'errors' and is the result of the nickel-brass £2 blank not having the inner core section punched out before being struck.
This means that the £2 coin is made from one full piece of nickel-brass, just like the £1 error above – completely contrasting the very idea of a bimetallic coin.
A 2007 monometallic £2 was verified by The Royal Mint and in the email confirming the mis-strike it was mentioned that they had only seen 4-5 similar coins before.
This rare striking error is highly sought after and coins have achieved extraordinary prices in private sales and auctions.
So if you don't consider yourself a Change Checker, it might be time to rethink as these exceptional error coins could be lying unused at the bottom of your bag.
Have you ever discover an error coin? If so comment below as we'd love to hear all about your coin hunting experiences!
---
If you're interested in coin collecting, our Change Checker web app is completely free to use and allows users to:
– Find and identify the coins in their pocket
– Collect and track the coins they have
– Swap their spare coins with other Change Checkers
Sign up today at: www.changechecker.org/app