There are countless coins thought to be lucky, but there's one lucky coin in particular which comes to my mind at this time of year…
The much-loved lucky Sixpence has been a part of Christmas traditions for generations and as this weekend marks 'Stir-up Sunday', we take a look back at the tradition that harks back to Victorian times.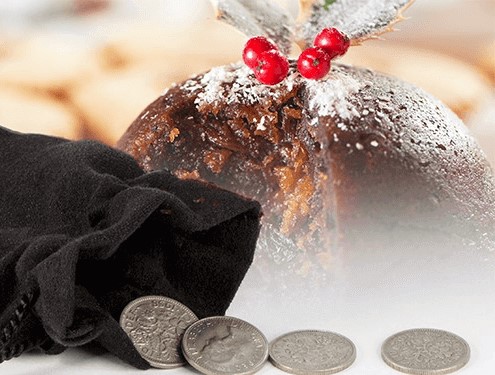 Christmas tradition
Stir Up Sunday is celebrated five weeks before Christmas Day, when the whole family would gather together to stir the Christmas pudding and make a special wish for the year ahead.
The Christmas pudding itself is said to have been introduced to Britain by Prince Albert, husband of Queen Victoria and traditionally, when making the pudding, a sixpence would be added to the mix.
This was said to bring wealth and good fortune in the coming year if you found the coin in your portion on Christmas day.
It's no surprise that collectors love these coins so much. The 1961 Sixpence below can be seen featuring an entwined design of a flora, leek, rose, thistle, and shamrock, the sixpence has long been a token of good luck so is an original and thoughtful gift for a friend or relative.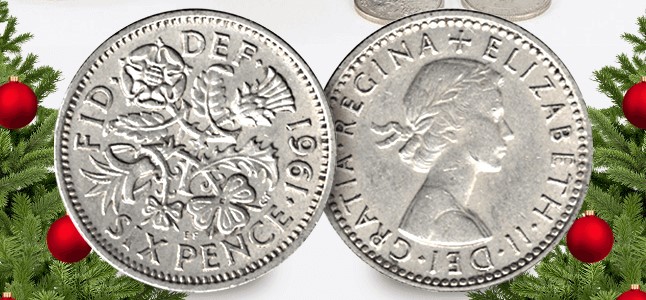 The Sixpence was first minted during Edward VI's reign in 1551 and was struck in silver up until 1947. From this date onwards the coin was struck in cupronickel.
But there is one particular Victorian Sixpence that collectors hunt for…
The 1887 Withdrawn Silver Sixpence
In 1887, new coin designs were to be issued for Queen Victoria's Golden Jubilee. Surprisingly, the Silver Sixpence shared the same design as the Gold Half Sovereign.
Of course, it didn't take long for some crafty opportunists to start coating the Silver Sixpence in gold paint after realising they could easily be passed off as the far more valuable Half Sovereign.
The authorities hastily withdrew the Sixpence and a quick redesign took place, with the new 1887 Sixpence reverting to a design similar to previous years, with a crown at the top of the design and a wreath around the sides, with "SIX PENCE" written across the middle of the coin.
Nobody can be sure how rare these coins are, as mintage figures only record how many Sixpences were issued each year, rather than individually listing each design type and, because there were three different designs of the Sixpence in 1887, it's impossible to know how many withdrawn coins survived.
One thing is certain though, the withdrawn coin is the Sixpence collectors hunt high and low for.
So whether you're looking to hunt down a rare Sixpence for your collection, or if you're preparing your Christmas pudding ready for Stir Up Sunday, we wish you the very best of luck this festive season.
---
Secure a special set of six Sixpences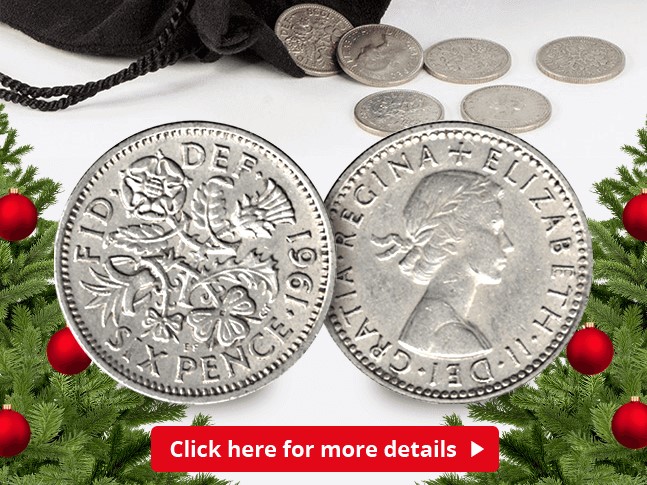 The Sixpence has long been a token of good luck so is an original and thoughtful gift for a friend or relative.