Winnie the Pooh has been on a very big adventure this week, as he appeared on the UK's 50p for the very first time, and has even made the headlines!
Coin collectors and Winnie the Pooh fans alike have been eager to get their hands on the first coin in the series of nine. Whilst we only have the designs for the first three, which will all be released individually this year, Change Checkers have already fallen in love with the series.
The coins have been designed by The Walt Disney Company, having taken inspiration by the original illustrations by E.H Shepard in A. A. Milne's classic story.
But out of the 2020 issues, which design is your favourite? Have your say in our poll!
---
Secure the 2020 UK Winnie the Pooh 50p for JUST £4.50 (+p&p)
Own the 2020 UK Winnie the Pooh 50p in Brilliant Uncirculated quality by clicking here >>
The 2020 Annual Coin Set was officially released yesterday and we can't wait to hear which coin Change Checkers will vote as their favourite!
Have your say by voting in the poll below:
Keep your eyes peeled as we'll be revealing the winning coin soon!
*** UPDATE ***
The results are now in, and I'm pleased to announce that the Team GB 50p has been voted by Change Checkers are their favourite 2020 Annual Coin!
Did you vote for this coin? Let us know in the comments below!
---
Own the 2020 Commemorative Coin Set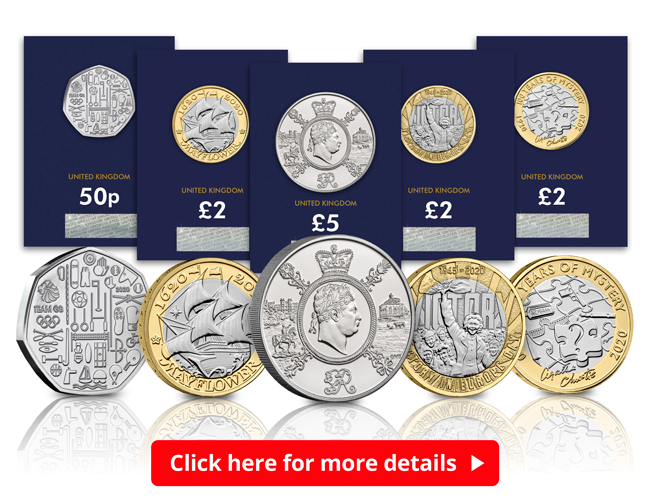 If you can't wait to get hold of these coins, be one of the first to own the complete set!
How well do you know your 50p coin designers?
With so many beautiful 50p coins out there, it's important to recognise the highly talented artists behind the designs, and so we've put together a handy chart to do just that!
Take a look at the 50p designers below and the wonderful coins they've created, then let us know who is your favourite by voting in our poll at the bottom of this blog. *excludes Olympic 50p coins

Vote for your favourite 50p designer!
[crowdsignal poll=10391071]
---
Join the Definitive 50p Collecting Challenge!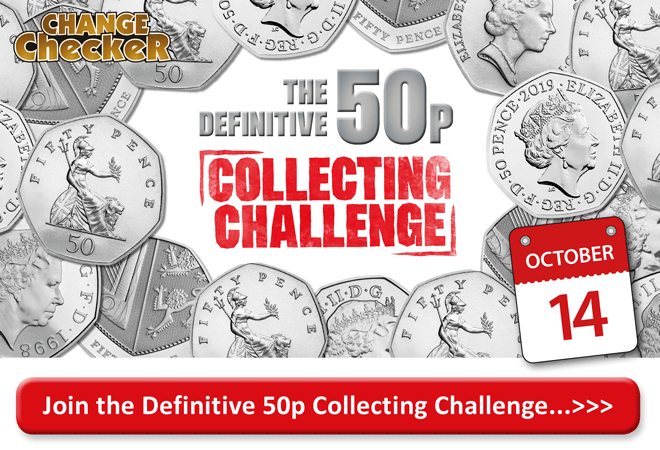 The race is on to collect all 21 definitive 50p coins in circulation by the 14th of October as we count down to the 50th anniversary of the 50p!
Join the challenge for FREE today to receive top collecting tips, exclusive discounts and opportunities to win a Gold Plated Participant's Medal.