Spot the difference: The Battle of Britain 50p that has caused a stir!
The 2015 50p was issued to commemorate the 75th anniversary of the Battle of Britain and quickly earned recognition in the collecting world.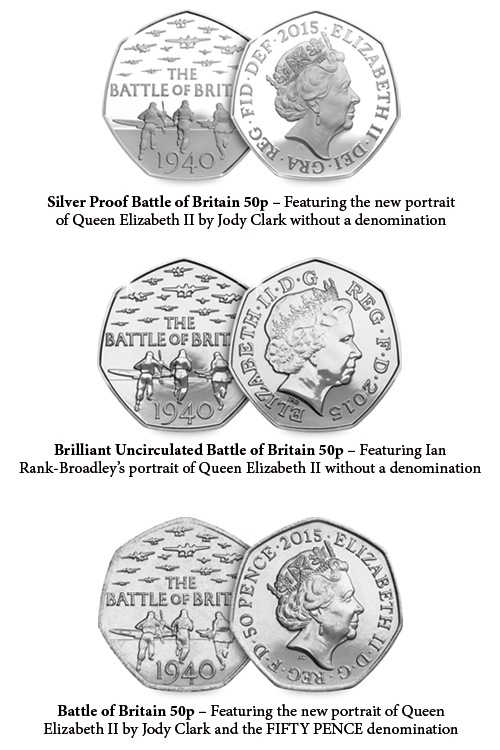 Not only has the design by sculptor Gary Breeze enjoyed a positive reception from the public, it is also the first UK commemorative coin to be issued with three different obverses.
Have you found the 2015 Battle of Britain 50p in your change and seen the differences for yourself?
An error or was this intentional?
The Brilliant Uncirculated 50p was issued early in 2015 and was quickly dubbed an error coin. The coins, which were sold in presentation packs, had been struck without the denomination in either numbers or writing anywhere on the coin. Chancers were quick to strike with some managing to sell on the coins for near to £100 each.
After the controversy surrounding the coin erupted, the Royal Mint confirmed that the 50p intended for circulation later on in the year would have the '50 PENCE' denomination. But was this after they had realised their mistake?
So why did this coin end up with three different obverses?
Each version of this coin has caused a stir in the collecting world. Not only does this Battle of Britain 50p fail to feature a denomination on the Brilliant Uncirculated version, but each obverse is different – a first for a UK commemorative coin.
---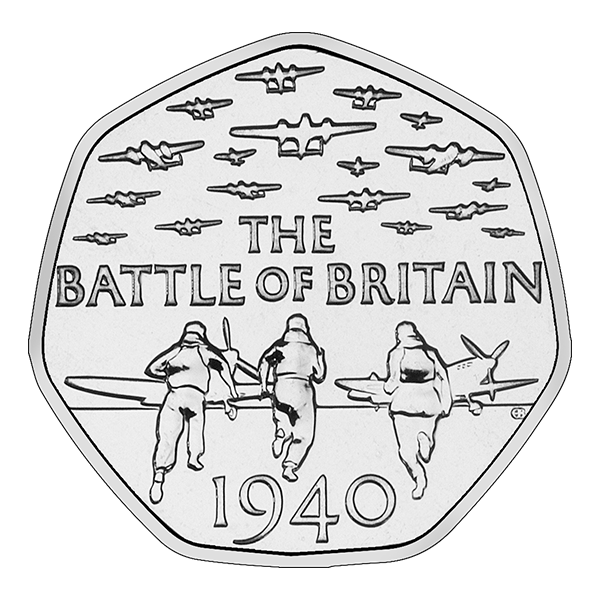 The UK Battle of Britain 50p
Click here to own the highly sought after Battle of Britain 50p.