The History of the British Crown Coin
Discover the journey of the crown coin and how it became the UK's flagship £5 commemorative coin…

Do you have any of these crown coins in your collection? Let us know in the comments below!
---
Own the £5 coin issued to celebrate an unprecedented British Royal milestone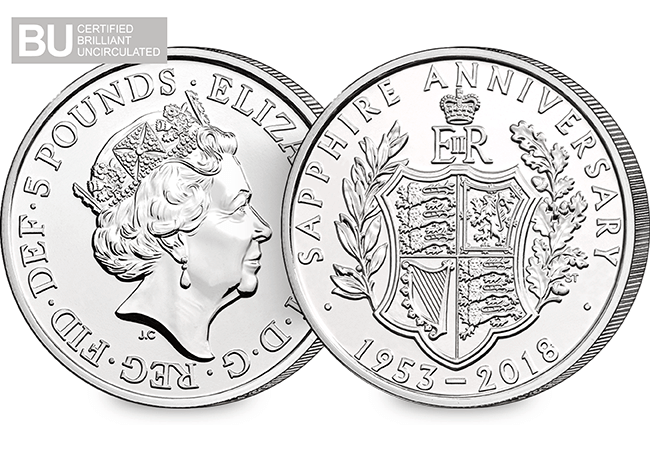 To celebrate this unprecedented Royal milestone, of the 65th anniversary of Her Majesty the Queen's Coronation, The Royal Mint issued a £5 coin in 2018 in superior Brilliant Uncirculated quality, as a lasting tribute to this historic year.