The Royal Mint has just re-issued the FIRST EVER definitive £2 – with a twist!
The iconic UK definitive bi-metallic £2 has just been re-issued by The Royal Mint, celebrating 25 years since it first entered circulation!
Order your 2022 UK 25th Anniversary CERTIFIED BU £2 here >>
This brand new coin follows the design of the first definitive £2, the Technology £2. But eagle-eyed collectors will spot some very special features on this new issue…
25 years of our bi-metallic £2 celebrated with a new lenticular feature
In the centre of the original Technology £2, you'll see the central lenticular area transform from four separate scrolls into eight intertwined scrolls, representing the Iron Age.
But, instead of eight scrolls, this re-issued bi-metallic £2 reveals the number '25' when tilted – a clever way of celebrating the anniversary!
Last QEII Commemorative Bi-Metallic £2
The 25th anniversary of the £2 coin is confirmed to be the last UK commemorative bi-metallic £2 coin which features an effigy of Her Late Majesty.
This is sure to make this coin even more sought-after, as collectors rush to find the last UK coins with Queen Elizabeth II's portrait on them.
Special dual-date
As well as the unique lenticular feature, this brand new £2 also features a special dual-date.
Featuring the original 1997 date on the reverse, and the 2022 date on the obverse, this coin becomes one of just a handful of UK coins to have a dual-date on its design.
Special Privy Mark
The obverse not only features Jody Clark's QEII portrait, but also includes a special privy mark in the form of the central Iron Age circle.
Order your 2022 UK Bi-Metallic Re-issued 25th Anniversary CERTIFIED BU £2 here >>
Sell out history
Plus, this year has already seen £2 coin SELL OUTS. On the day the 150th Anniversary of the FA Cup £2 launched, limited edition specifications SOLD OUT within mere hours!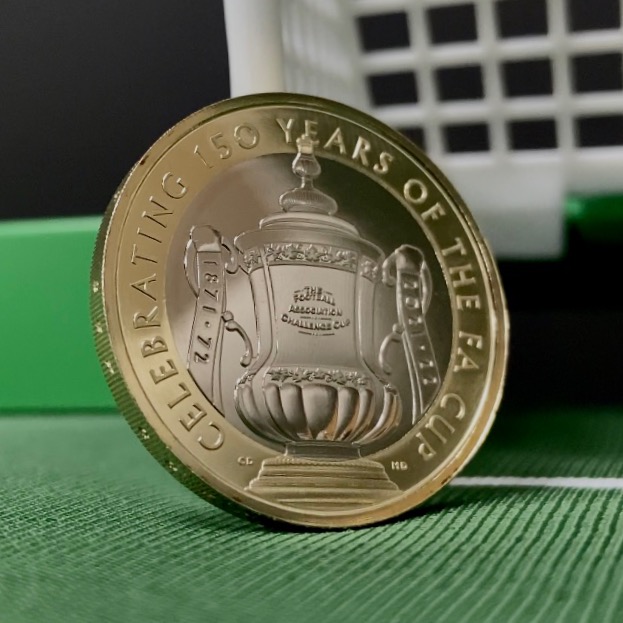 Make sure you get your hands on the 2022 UK 25th Anniversary CERTIFIED BU £2 by ordering yours here >>
The favourite UK £2 coin – voted by you!
Earlier this year, we asked Change Checkers which bi-metallic £2 design was their favourite. Can you guess which one came out on top? Find out here >>
The Scarcest Bi-metallic £2 coins
Plenty of popular bi-metallic £2 coin designs have gone into circulation since 1997, but the most scarce £2 coin is the 2002 Commonwealth Games NI £2.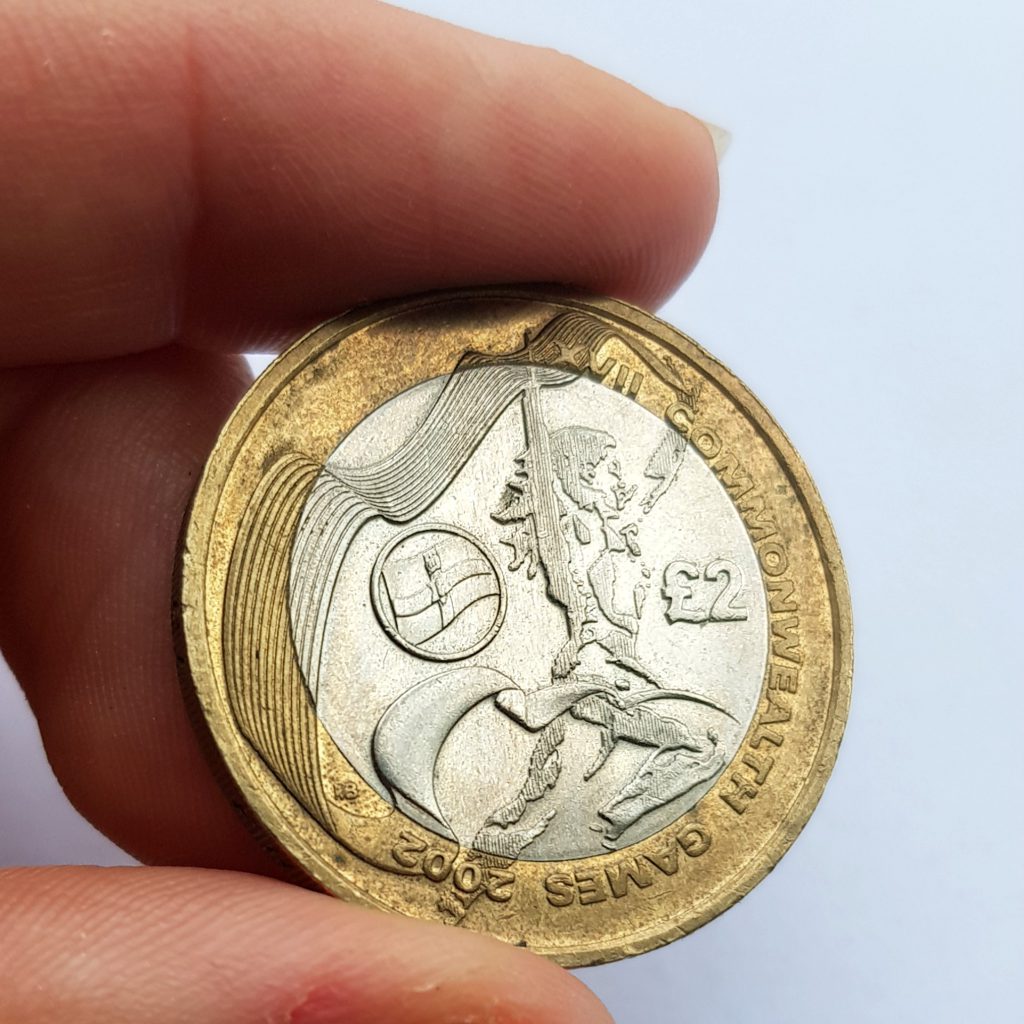 With a mintage figure of just 485,500, this coin is particularly hard to spot in your change. Find out more about this coin here >>
£2 'errors'
You may also spot £2 'errors' in your change too, although these are very rare. They can occur when striking the bi-metallic coins, which has a very specific process. If you'd like to learn more about error and mis-strike coins, click here >>
---
The re-issued bi-metallic £2 coin is sure to be a hit with collectors. What is your favourite £2 from the last 25 years?
---
Order your 2022 UK Bi-Metallic Re-Issued 25th Anniversary CERTIFIED BU £2 here >>