The Top 5 50p Coin Series and why you should be collecting them
Since the 50p coin was first introduced back in 1969, we've seen it change size, weight and obverse monarch. It's become the go-to denomination for some fantastic series, but which 50p series are the most popular?
Here are Change Checker's top 5 50p coin series that you need in your collection.
5. Paddington 50ps
Starting with Britain's best loved bear, Paddington. This 50p series began in 2018 with the issue of two brand new coins entering circulation. Celebrating the 60th anniversary of Paddington's first book appearance, these two coins show Paddington outside Buckingham Palace and at Paddington Station.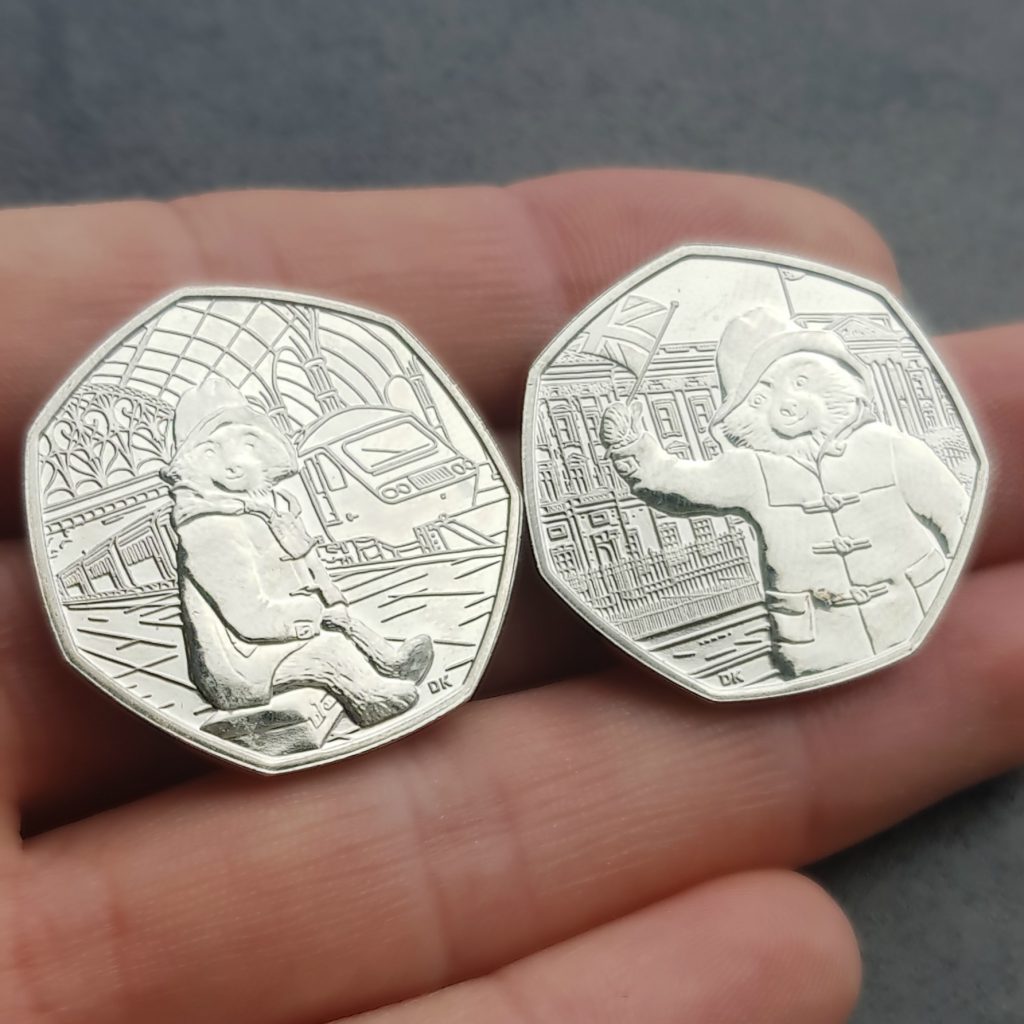 The series was so popular that in 2019, a further two Paddington 50ps were issued. This time showing the marmalade loving bear tucking into his favourite snack outside the Tower of London and tipping his hat at St Paul's Cathedral.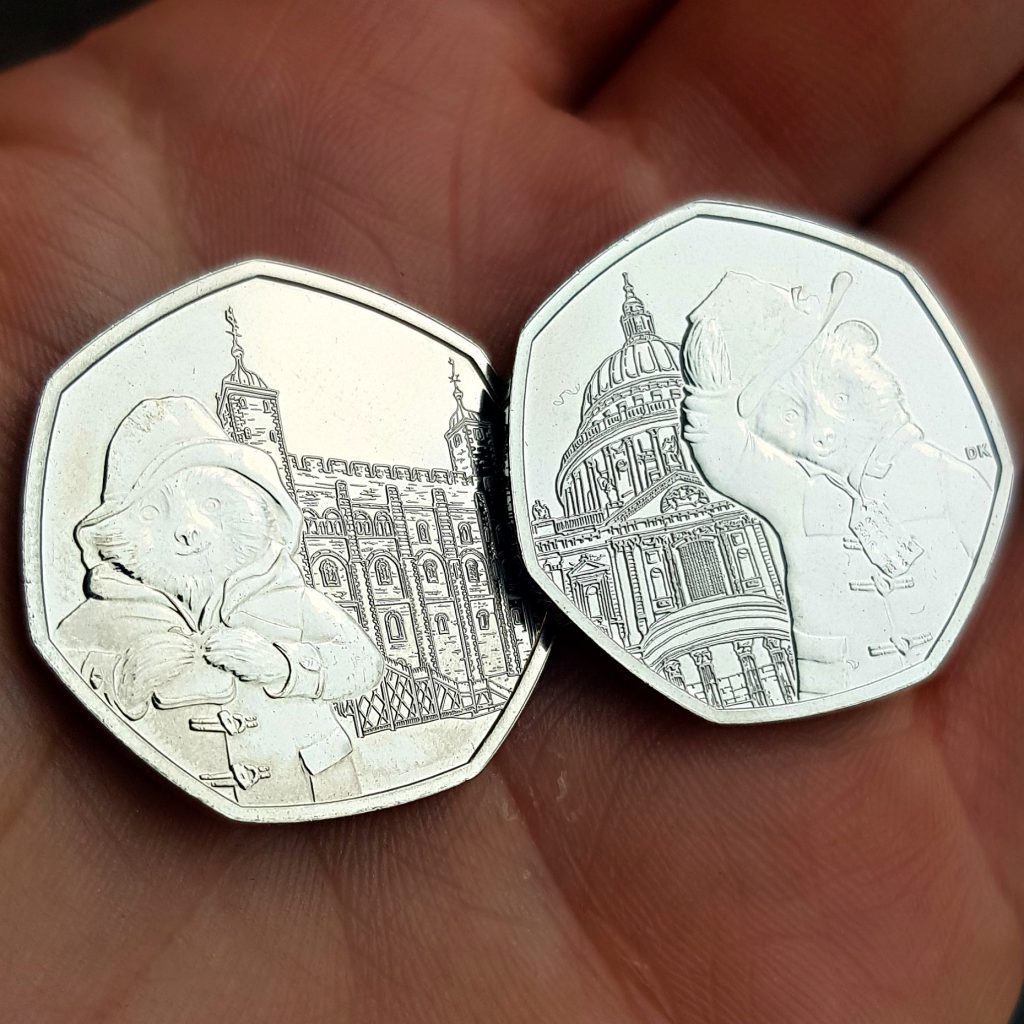 These coins are some of the most popular issues in the last five years and with designs as charming as this, you can understand why.
4. Winnie the Pooh 50ps
Next up, we've got another adorable bear, Winnie the Pooh, who first appeared on a UK 50p in 2020. This was the first 50p in a nine coin series celebrating 95 years of fun filled adventures in the Hundred Acre Wood.
These coins feature famous characters from the stories, such as Owl, Kanga & Roo, Piglet and Pooh himself. Despite not entering circulation, these coins have been in high demand, with some limited edition presentations selling out at The Royal Mint within just hours of release. But don't worry if you missed out, you can browse Change Checker's remaining Winnie the Pooh stock here >>
3. Innovation in Science Series
Now, cast your mind back to 2019 when The Royal Mint released the first coin their Innovation in Science Series, the Stephen Hawking 50p. It was a record breaking sell out success, with worldwide interest and news articles across the globe about this new coin.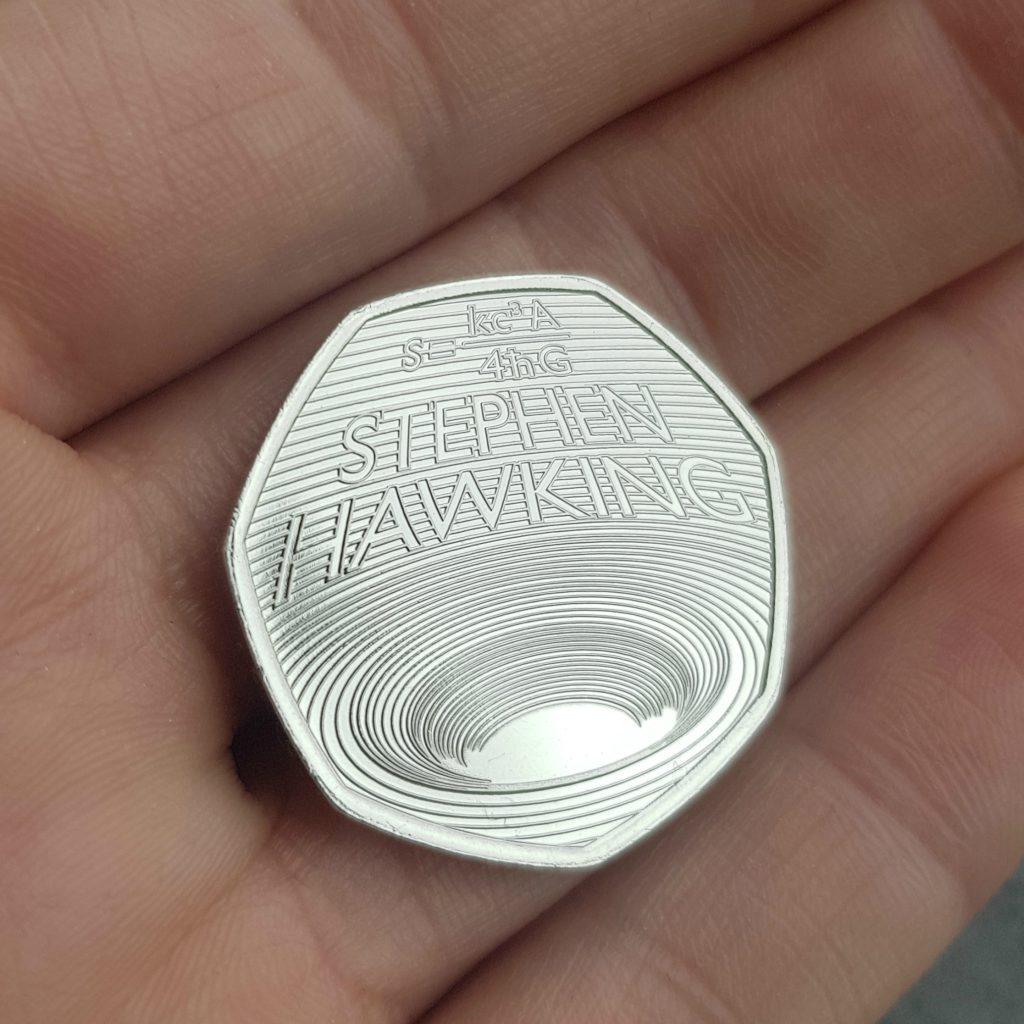 The Stephen Hawking 50p was so popular that even her late majesty Queen Elizabeth II commented that it was one of her favourite coin designs.
It kick started a hugely popular coin series which later brought us the Insulin 50p, Alan Turing 50p, and Rosalind Franklin 50p, to name just a few.
2. Beatrix Potter 50ps
In second place, we've got the incredibly popular Beatrix Potter 50ps. The first 50p, issued in 2016, featuring a charming design of Peter Rabbit inspired a whole new generation of collectors, appealing to children, their parents and grandparents.
The 2018 Flopsy Bunny and Peter Rabbit 50ps each had mintage figures of only 1.4 million, making them some of the rarest 50ps in circulation. The Beatrix Potter coins are some of the most collectable 50ps, so whichever ones you have in your collection, you should be very pleased.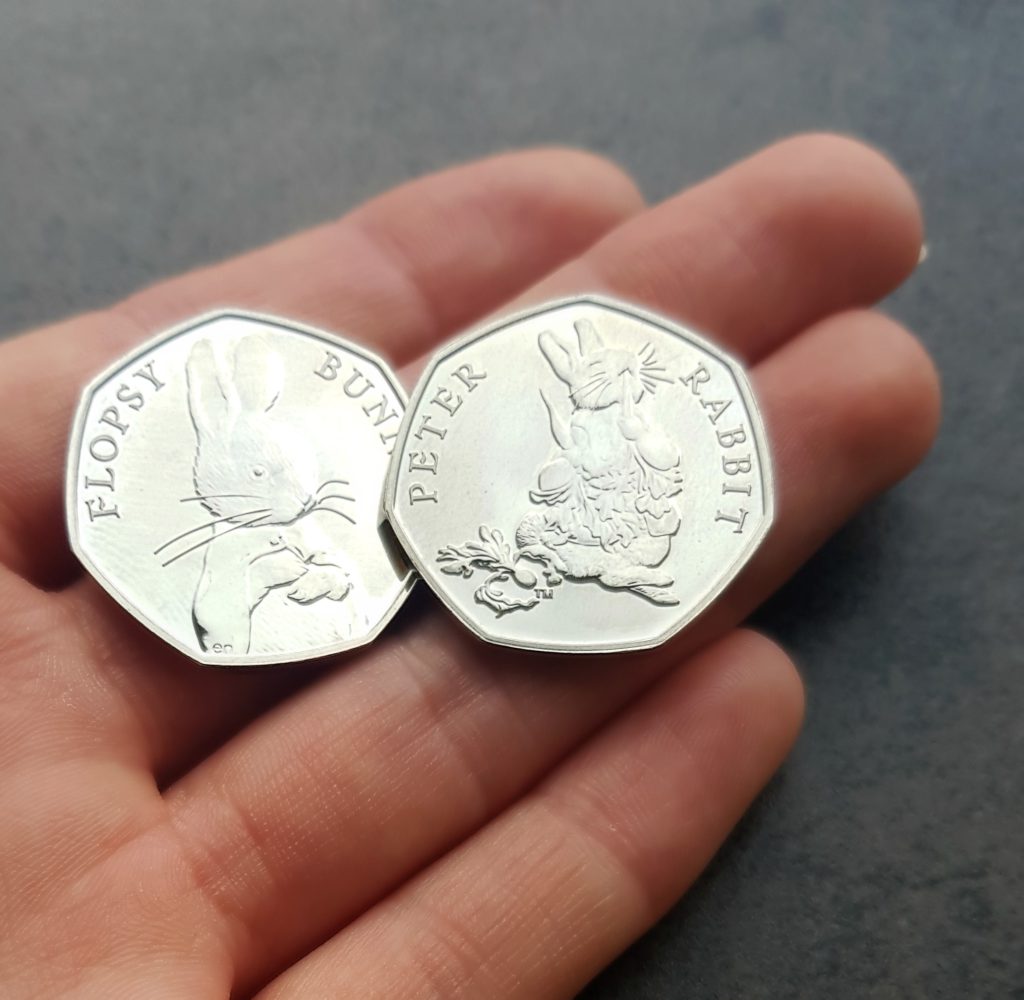 1. 2012 Olympic 50ps
In the top spot, the most popular 50p series of all time is the 2012 Olympic 50ps. This series was issued to celebrate the games being hosted in London in 2012. All 29 of the 2012 Olympic 50ps entered circulation, and they're some of the rarest 50ps out there.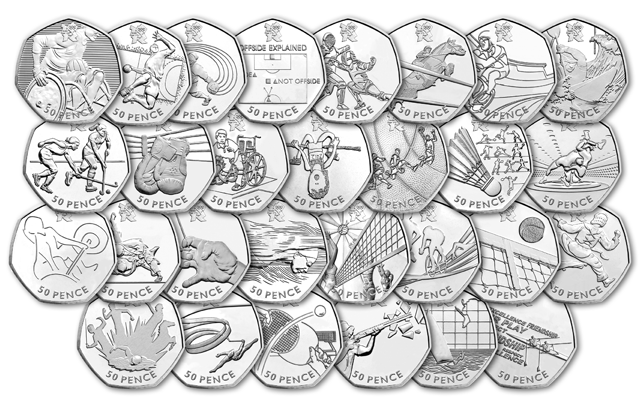 The football 50p, which features a design of the hotly debated offside rule, has a circulating mintage of just 1.125 million. This makes it the second rarest 50p currently in circulation.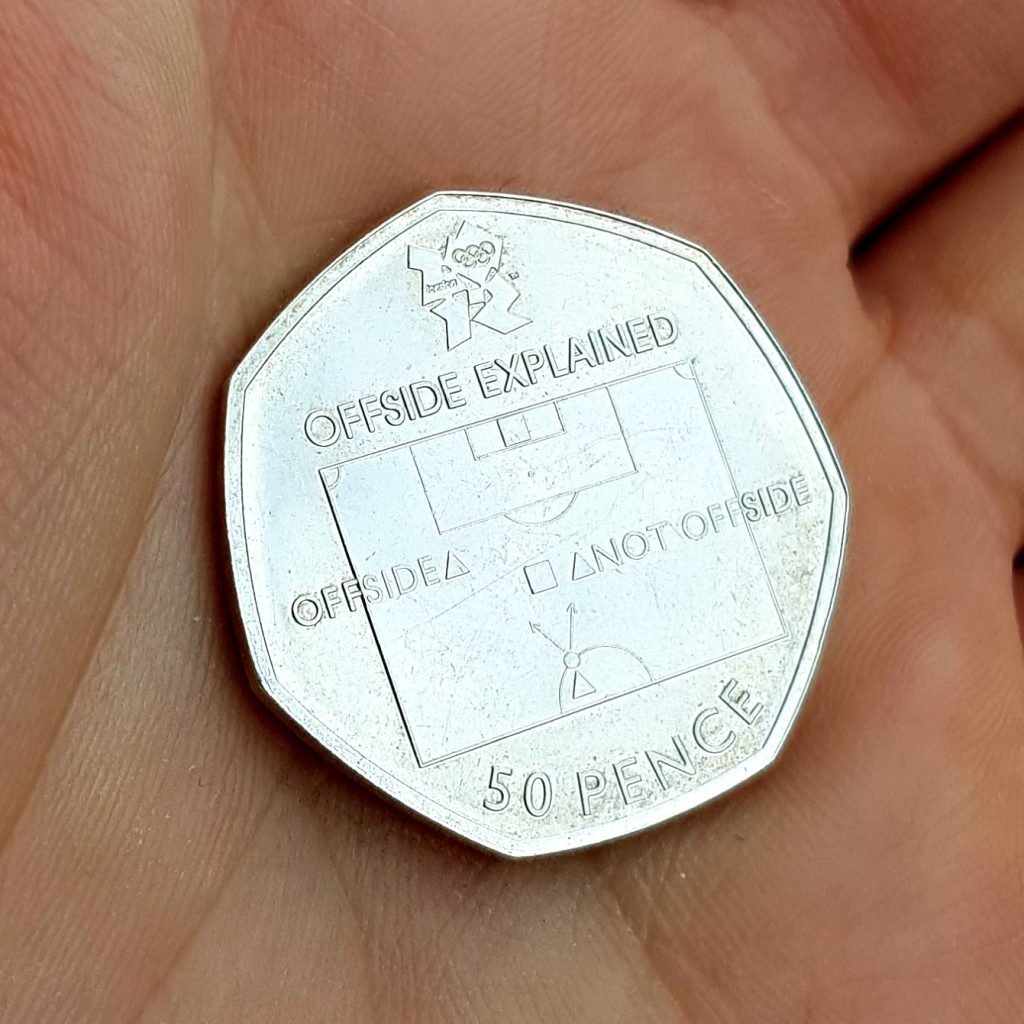 Five years ago, it was estimated that over 75% of the Olympic 50p coins were removed from circulation into private collections, meaning even less are now out there to find.
Are you lucky enough to have any of these popular 50ps in your collection? Let us know in the comments!
Guarantee all new UK coins for you collection
Join the Change Checker UK CERTIFIED BU Subscription Service and receive the very latest UK coins sent to you door without the hassle of placing orders on the day of release!