To welcome in the near year, the BRAND-NEW Annual Coin Set has just been issued including the FIRST 2023 dated King Charles III coins!
For 70 years our coins have featured the portrait of Queen Elizabeth II. So, as we enter a new era of UK coinage, now really is the time to build up your new collection of coins featuring the King.
The issue of the Annual Coin Set is always exciting for collectors, as these coins are curated by The Royal Mint as being some of the most significant issues of the year to come.
Not only do we have our first King Charles III £2 coins, but there are some very poignant anniversaries being celebrated!
If you don't want to wait in adding these coins to your collection, click here to get yours in Brilliant Uncirculated Quality >>
Otherwise, continue reading to discover these brand new UK coins...
King Charles III 75th Birthday £5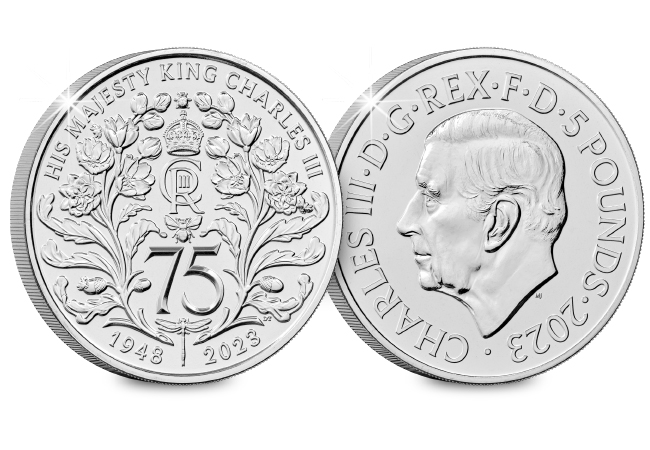 This year, His Majesty King Charles III celebrates his 75th birthday, his first birthday as our reigning monarch.
£5 coins have always been reserved for key royal anniversaries and significantly, this is the first £5 coin that has been solely dedicated to our now King.
On the reverse design, floral emblems can be seen surrounded the number 75 and His Majesty's Royal Cypher.
75th Anniversary of the NHS 50p
Also celebrating its 75th birthday this year is our beloved National Health Service.
Our NHS has kept us safe for ¾ of a century and significantly, has saved millions of lives.
This year, The Royal Mint issues its second NHS 50p, following on from the incredibly popular 1998 coin.
Its reverse design features words synonymous with the NHS, including Dedication, Respect, Empathy, and Knowledge.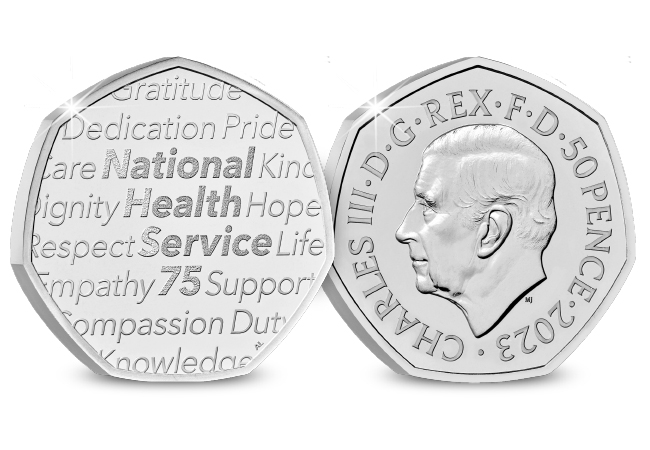 Windrush Generation 50p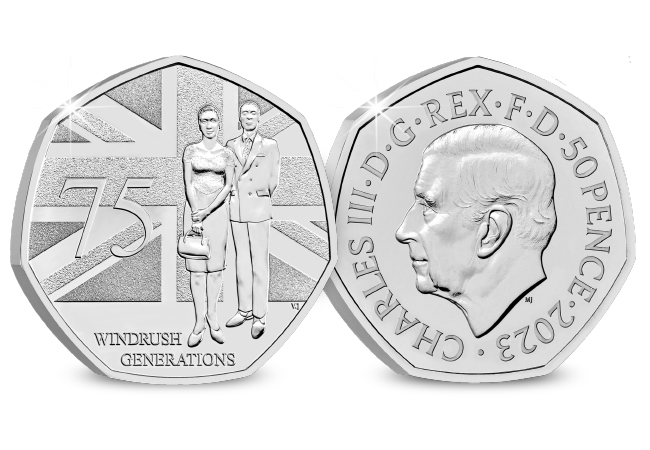 2023 will mark 75 years since the arrival of the Windrush ship, carrying many people from British Commonwealth countries who had been granted British citizenship from the British Nationality Act.
However, the Windrush generations experiences were different than imagined.
To say thank you, and to celebrate their sacrifices and contributions, The Royal Mint has issued a brand new 50p.
Flying Scotsman £2
2023 marks 100 years since the Flying Scotsman entered service.
This is the world's most famous steam engine and is easily the most recognized.
It was the first locomotive to run on the newly formed London and North-Eastern Railway line.
To celebrate its centenary, The Royal Mint has issued this brand-new £2 coin – one of the first £2 coins to bear King Charles III's portrait on the obverse.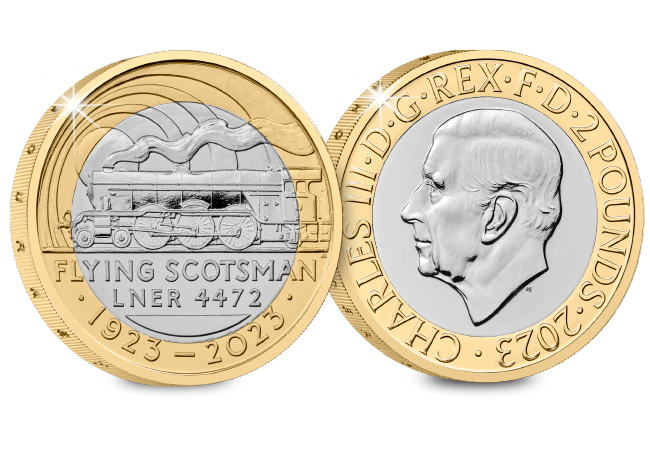 J. R. R. Tolkien £2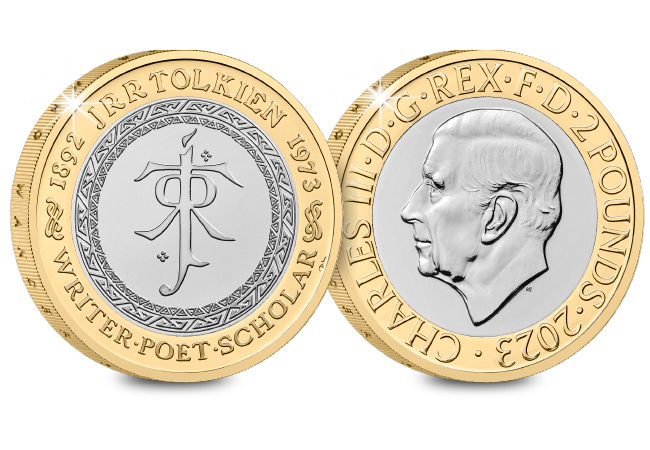 3rd January is official J. R. R. Tolkien Day – the birthday of the Lord of the Rings author.
His works, The Hobbit and The Lord of the Rings, have since gone on to be adapted as some of the highest-grossing films of all time.
To celebrate his birthday, The Royal Mint has issued this brand-new £2 coin.
It features a quote taken from Tolkien's famed fantasy novel, The Fellowship of the Ring.
---
We can't wait to see the individual issue of each of these coins, but of course, we will have to wait several months for each of these to be available.
That's why the Annual Coin Set is the best way to get ahead and add these coins to your collection.
---
Add the first 2023 King Charles III Coins to your collection!
Your coins will come protectively encapsulated in Change Checker packaging, reading to slot straight into your Change Checker Album.
What's more, you've also got an ID card detailing each of the coin's designs.
We've been keeping an eye on the latest Royal Proclamations and excitingly, these 2023 dated King Charles III 50p, £2, and £5 coins have been announced…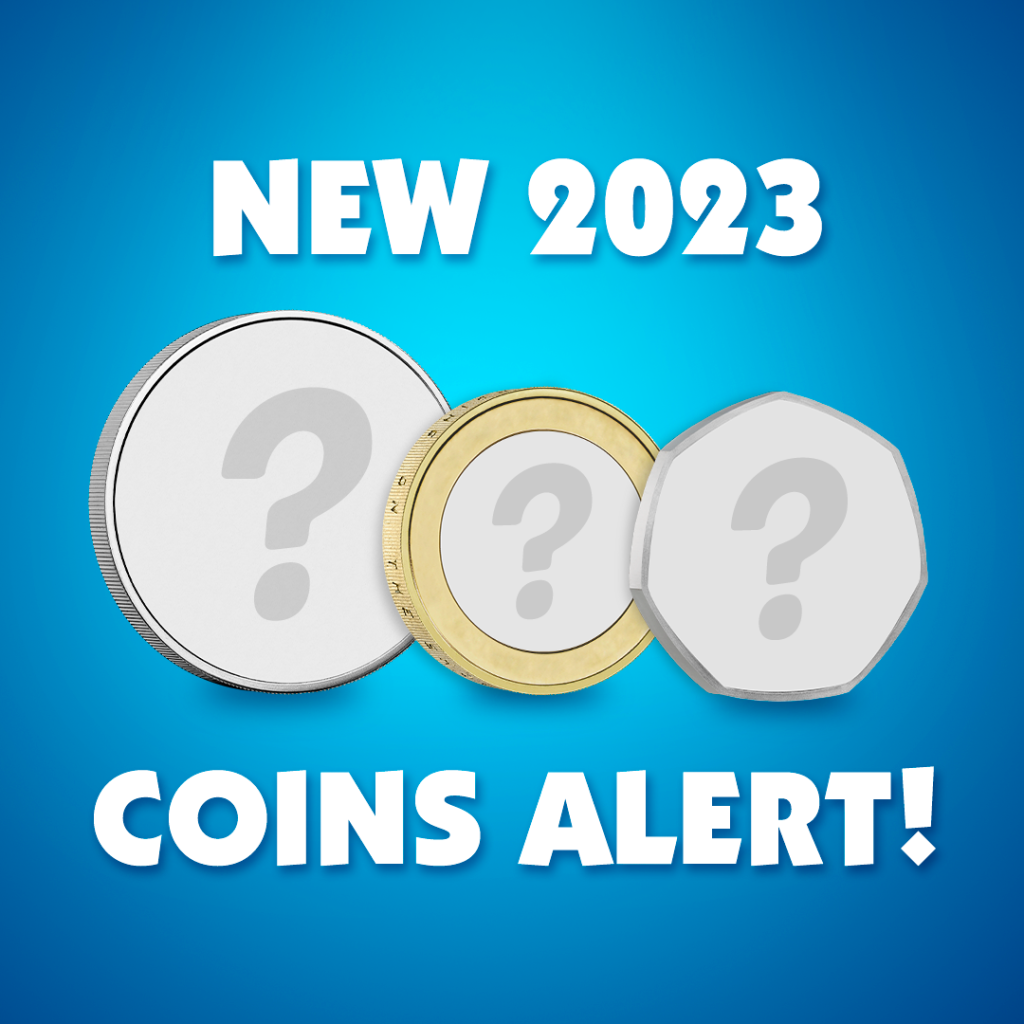 Upcoming 2023 King Charles III Coins
Hogwarts School 50p
Also bearing the effigy of King Charles III, the Hogwarts School 50p will also be issued in 2023.
This 50p's design will be inspired by Jim Kay's 2015 fully-illustrated version of the book, featuring a depiction of the School of Witchcraft and Wizardry.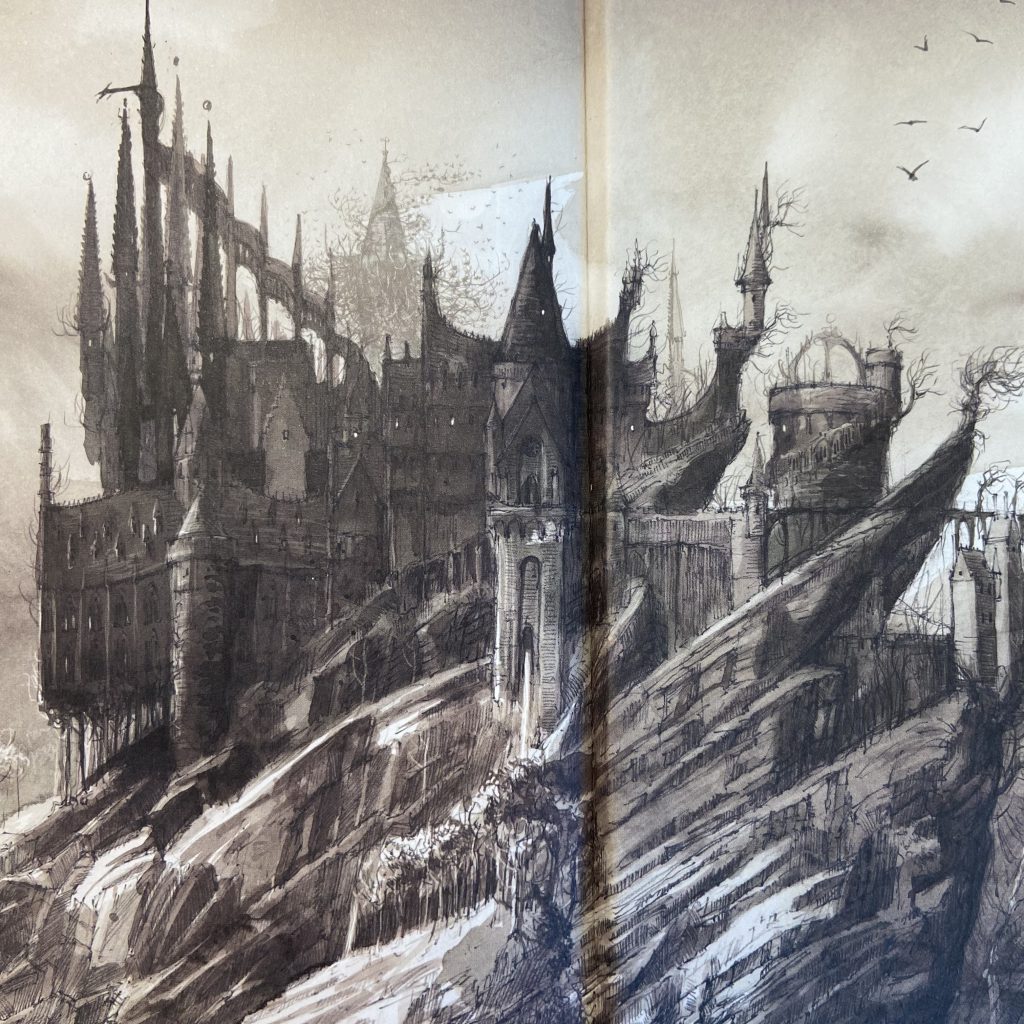 National Health Service 50p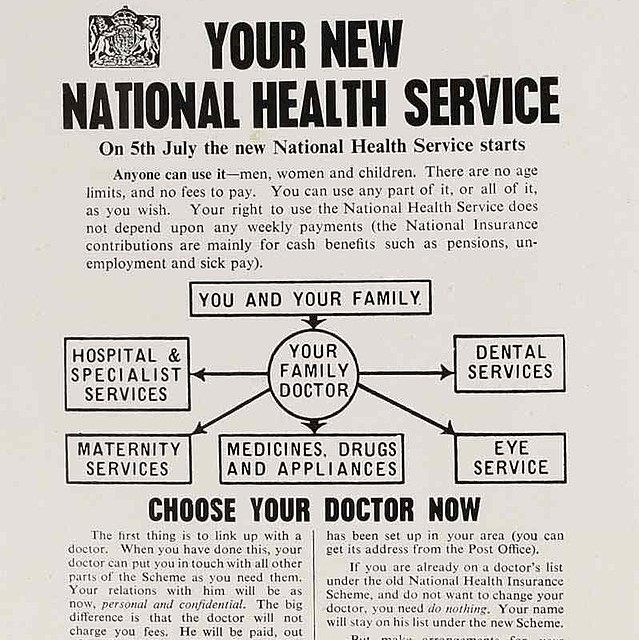 Excitingly, we can expect a new NHS 50p to be issued in 2023, marking its 75th anniversary.
"· CHARLES III · D · G · REX · F · D · 50 PENCE ·" and the date of the year are set to appear on the obverse.
For the reverse, the inscription "NATIONAL HEALTH SERVICE 75" surrounds by words describing qualities associated with the NHS.
Windrush Generations 50p
2022 will mark 75 years since the arrival of Empire Windrush in the UK, carrying people from British Commonwealth countries.
The reverse design will depict a man and a woman set against a Union flag accompanied by the number 75 and the inscription "WINDRUSH GENERATIONS".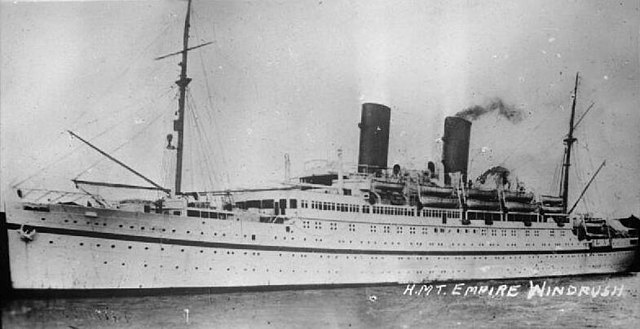 J. R. R. Tolkien £2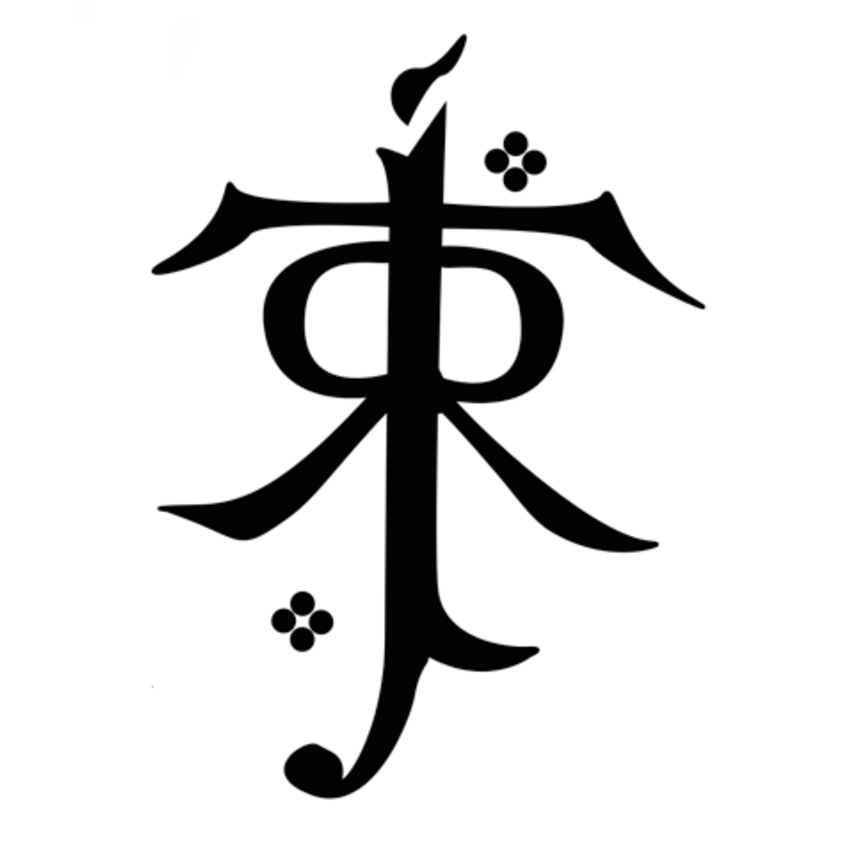 2023 marks 50 years since the death of Lord of the Rings and The Hobbit author, J. R. R. Tolkien.
To commemorate his work and achievements, a new £2 coin will be issued, featuring his famous monogram on the reverse design.
The reverse will also bear the inscription "1892 JRR TOLKIEN 1973 WRITER · POET · SCHOLAR".
The edge inscription will read, "NOT ALL THOSE WHO WANDER ARE LOST" – a quote from The Fellowship of the Ring.
King Charles III 75th Birthday £5
King Charles III will celebrate his 75th birthday in 2023 – just 6 months after he will be crowned King.
To commemorate his birthday, a brand-new £5 coin will be issued.
The reverse will feature a floral arrangement surrounding His Royal Cypher, the number 75 and the inscription, "HIS MAJESTY KING CHARLES III 1948 2023".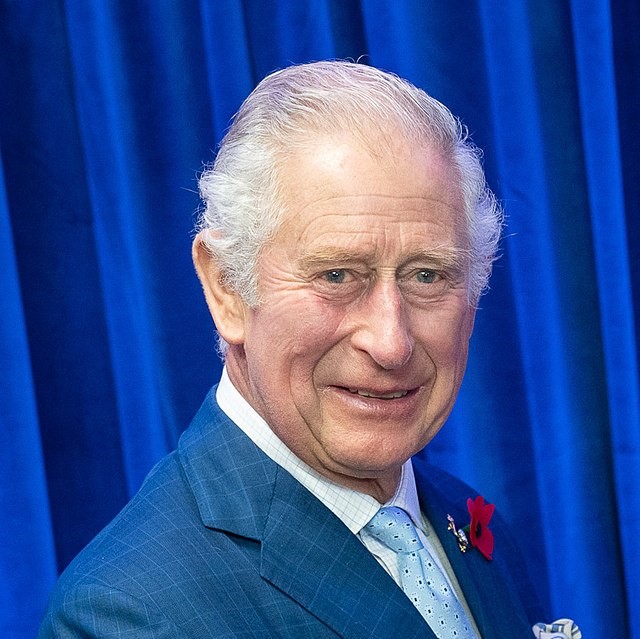 Will the 2023 King Charles III coins enter circulation?
Whilst we'll have to wait until the individual issues of these coins to know for certain, this is what we've been told so far:
A new circulating £1 coin design was confirmed for 2023. Find out more here >>
Up to 9.6 million King Charles III 50p coins are reserved for circulation, with an initial 4.9 million already out there. Find out more here >>
A £2 coin entered circulation in 2021, indicating demand for this denomination has returned. Could we see a £2 coin enter circulation bearing the portrait of King Charles III? Time will tell…
We'll keep Change Checkers up to date with all the latest King Charles III circulation coin news. Don't want to miss out? Sign-up to receive updates below:
Never miss a future UK coin issue!
Join the Change Checker UK CERTIFIED BU Subscription Service and receive new King Charles III UK coins sent to your door without the hassle of placing orders on the day of release!
PLUS, you could find a Change Checker Trading Card hiding in your deliveries…
2022 is likely a year no collector will forget.
We've celebrated a Platinum Jubilee, mourned the loss of our Queen and welcomed a new monarch to the throne.
And, as ever, these extraordinary moments are retold through our UK coins.
Today, to commemorate Queen Elizabeth II's incredible life and reign, an official UK Memorial coin set has been released. The coins feature the eight definitive coins from 2022, alongside the new Memorial 50p and £5 with the King's portrait.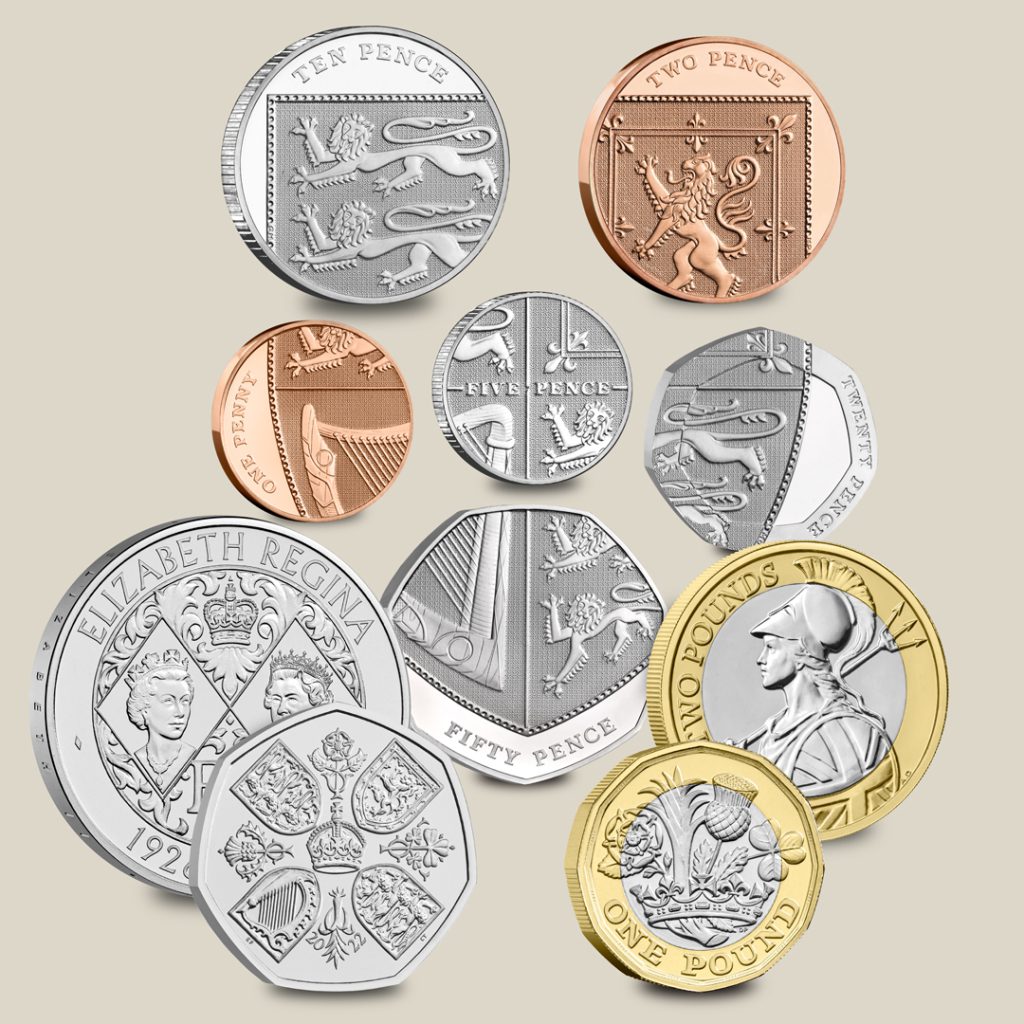 Last UK Coins of Queen Elizabeth II
Importantly, the definitive coins in this set will be the last in the UK to feature Her Majesty's portrait.
What's more, each definitive obverse design also features a special privy mark to show the Queen's year of birth and year of passing – a never-before-seen feature for these coins, which is bound to add to their collectability.
Since Her Majesty's passing, we've seen incredible demand for QE II coins. Both historic and new issues. Recent releases are continuously selling out at The Royal Mint and older issues are becoming increasingly scarce as the nation rushes to secure keepsakes and lasting tributes for the Queen.
And this set features the very last coins of Her Majesty Queen Elizabeth II, meaning rapid sell outs of the limited precious metal versions are absolutely on the cards…
The good news for collectors is that the Brilliant Uncirculated version of the set is unlimited.
However, The Royal Mint have announced that stock will only be available until the 31st December 2022, so the sales window is incredibly limited for those of you wanting to secure this set.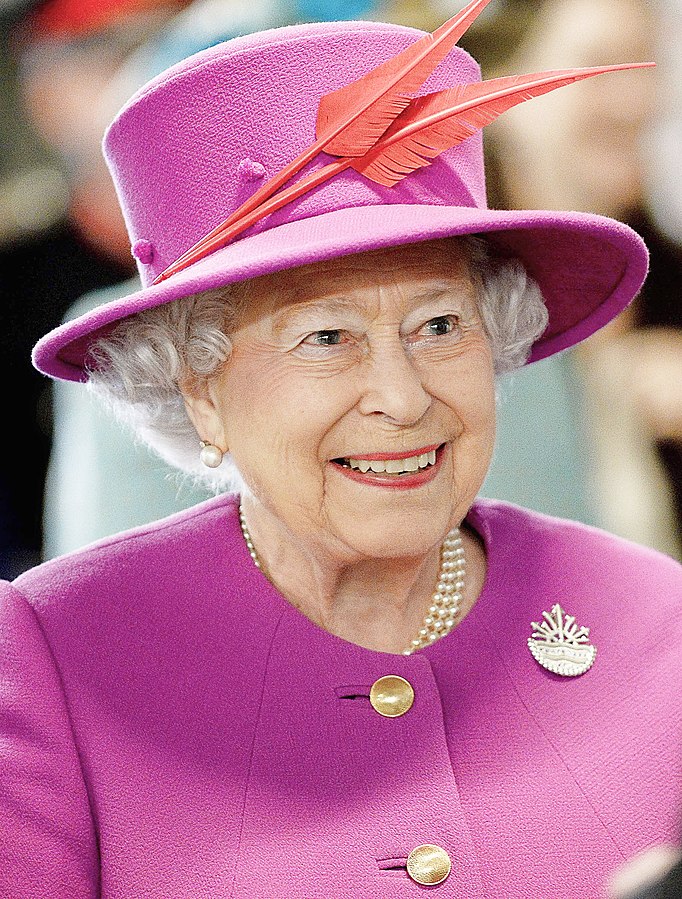 Appearing on our coins throughout her outstanding reign as our longest serving monarch, I'm sure you'll agree that this set really is a touching tribute to Her Majesty. It's a piece of history to treasure for generations to come.
---
Let us know in the comments below if you like the privy mark on the last Queen Elizabeth II coins.
---
Own the Last Coins of Her Majesty, with special privy mark, in Brilliant Uncirculated quality
You can own the 2022 Queen Elizabeth II Memorial Coin Set in Brilliant Uncirculated quality here >>
But, due to the limited sales window, you'll need to act fast to make sure you don't miss out.