The collecting community has been abuzz with excitement for new King Charles III coins, especially since the UK's new circulating coinage set was released in October.
And so I'm delighted to give you all the updates we know so far about future King Charles III commemorative coins to look forward to.
Read on to find out what's on the horizon from the UK's latest Royal Proclamations and get ready to add these upcoming coins to your collecting wish list!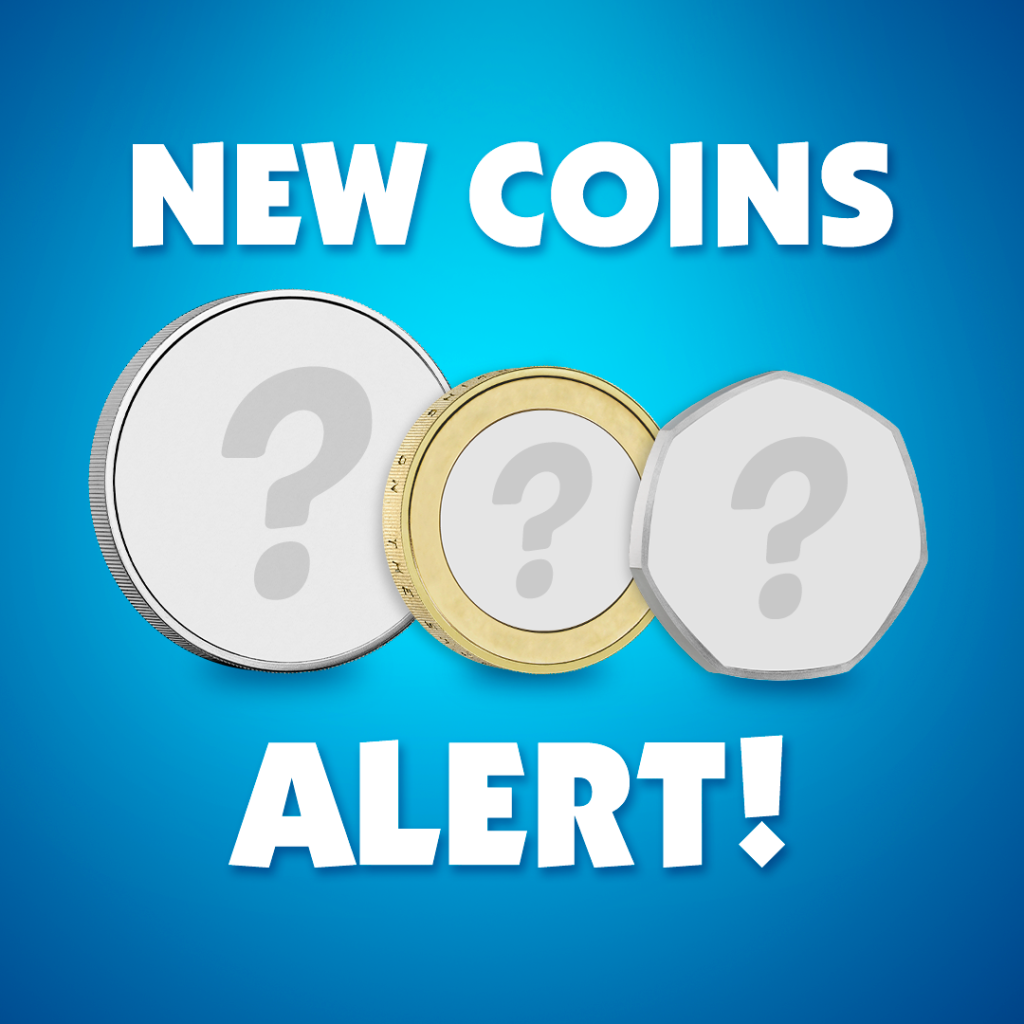 Upcoming 50p Releases
On the 13th October 2023, a Royal Proclamation was released announcing 5 new UK commemorative 50p coins coming soon.
For now, the full details and designs are still top secret, but we do have some clues as to what will appear on these coins:
A depiction of a Tyrannosaurus Rex with the inscription "TYRANNOSAURUS CRETACEOUS"
A depiction of a Stegosaurus with the inscription "STEGOSAURUS JURASSIC"
A depiction of a Diplodocus with the inscription "DIPLODOCUS JURASSIC"
A depiction of two athletes atop the union flag
A depiction of the RNLI flag surrounded by a lifebuoy with the inscription "200 YEARS" and "1824 2024"
Following the release of the UK's first ever dinosaur coins back in 2020, and the follow up series of Mary Anning's Jurassic creatures in 2021, I'm sure collectors will be delighted to hear the news that another 3 dino 50ps are set to shake up the collecting community.
And, with beasts as big as this, you can bet these new 50ps are going to be roarsome!!
Sporting 50ps are historically popular among collectors. In fact, for many, the very start of their collecting passion goes back to the UK's OIympic 50p series, released to celebrate London 2012. These 29 different 50p coin designs sparked a collecting frenzy across the nation and to this day remain some of the most sought-after 50ps in circulation.
Since then, we've been treated to a number of sporting releases, including 2 Team GB 50ps and 2 Commonwealth Games 50ps. As a new 50p is set to be released featuring athletes atop the union flag, we're already looking forward to the opportunity to add another sporting 50p to our collections.
The fifth coin on the list represents the very first time a UK 50p has been released to celebrate the RNLI. As the inscription suggests, this will mark the 200th anniversary of the Royal National Lifeboat Institution – the charity that saves lives at sea.
Since 1824, the brave volunteers of the RNLI have answered the call to rescue and we now look forward to this upcoming release to commemorate their courage and dedication.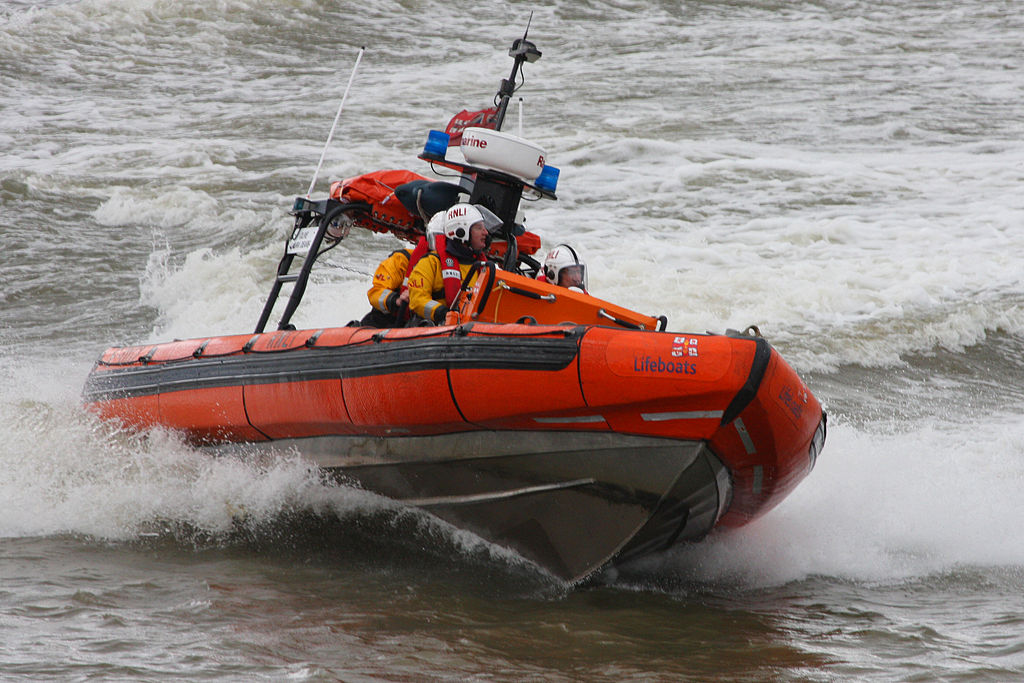 Upcoming £5 Releases
The Royal Mint have also announced an upcoming £5 coin series, celebrating 6 decades of Bond!
Britain's favourite secret agent has famously featured on the 'B' 10p from the A-Z series and also appeared across a 3-coin £5 series back in 2020.
There's no doubt that this theme is popular in the collecting community and I for one can't wait to see what these new designs will bring.
For now though, the designs are top secret – so make sure you stay tuned for any further information…
Upcoming £2 Releases
As of yet, we have no news to bring of upcoming commemorative £2 coins, but as soon as we hear more we'll be sure to update this blog and our social channels – so make sure you're following us to stay in the know!
---
Never miss a future UK coin issue!
With such exciting releases on the horizon, you really won't want to miss out on these incredible new coins.
So why not take away the worry and guarantee yourself every new UK coin issue, without the hassle of placing orders on launch day?
Join the Change Checker UK CERTIFIED BU Subscription Service and be one of the first to receive new UK coins as soon as they are released!
For nearly 100 years, the story of an incredible, heroic woman was forgotten, but Mary Seacole is finally receiving the recognition she deserves by being celebrated on a UK coin.
A true likeness
This brand new UK £5 coin has been issued to mark Mary Seacole's selfless efforts during the Crimean War, where she cared for sick and injured soldiers.
The reverse design by Sandra Deiana is based on a genuine photograph of Seacole. The photograph was taken around 1870 and is now held at Winchester College.
Caring in the crossfire
From the age of 12, Mary Seacole helped her mother, a nurse who specialised in traditional Jamaican medicine. Inspired by her mother and following the death of her husband, Mary focussed on caring for the sick.
Her medical expertise was invaluable during the Crimean War, where, along with Thomas Day, she opened a 'British Hotel' near the battlefields. She devoted her time and resources to caring for sick and injured soldiers, even riding on horseback into the battlefields under fire to help men from both sides of the conflict.
The 2023 UK Mary Seacole £5 has been created in collaboration with 'The Mary Seacole Trust' to pay tribute to her dedication to helping others.
'The Wonderful Adventures of Mrs. Seacole in Many Lands'
In 1957, Seacole penned a memoir, fittingly named 'The Wonderful Adventures of Mrs. Seacole in Many Lands' which detailed her humanitarian contributions during her 75 years. It wasn't until the 1970s that people started to discover her story and realise how much of an impact she made on history.
Seacole was commemorated with a memorial in 2016 which is located in front of St Thomas' Hospital. The sculpture was designed by none other than Martin Jennings, the creator of the King Charles III effigy that we see on UK coinage.
Secure your 2023 UK Mary Seacole £5
You can celebrate Mary Seacole's eventful life by securing the 2023 UK Mary Seacole £5 in Brilliant Uncirculated quality for just £12.99 (+p&p) >>
The third coin in the Myths and Legends £5 series pays tribute to King Arthur's half sister and legendary enchantress, Morgan le Fay.
Click here to order the brand new 2023 UK Morgan le Fay CERTFIED BU £5 coin >>
The design
The reverse design features a depiction of Morgan le Fay wearing a winged headpiece in an intimidating stance ready to cast her dark powers. David Lawrence, who also designs the other coins in the Myths and Legends series, has perfectly captured her as a force to be reckoned with on this new UK £5.
This is the third and final coin inspired by Arthurian legend in the Myths and Legends series. But what would you like to see on a Myths and Legends £5 next? Let us know in the comments below!
The mythology of Morgan le Fay
In many legends, Morgan le Fay is portrayed as a witch with the ability to fly and shapeshift. However, in alternate versions of Arthurian legend, she plays a pivotal role in helping a wounded King Arthur to the Isle of Avalon where she treats his injuries.
Whilst she is sometimes portrayed as a benevolent healer, Morgan le Fay is commonly cast as a villain who seeks to harm King Arthur and anyone associated with him in literature of the 19th and 20th centuries.
2023 UK Merlin £5
The second £5 in the series featured mythical wizard Merlin poised with his magical staff, ready to wield his power. If you look closely, you'll also see Archimedes the owl – a character from author T. H. White's The Sword in the Stone – sitting serenely on the wizard's shoulder.
Designer David Lawrence gave collectors a peek at the mythical island Avalon in the background, while Martin Jennings' portrait of King Charles III featured on the obverse of the coin.
Find out more about the Merlin £5 coin here >>
2023 UK King Arthur £5
King Arthur featured on the first £5 in the Myths and Legends UK series. The legendary British King was depicted carrying a sword of Merlin's creation – Excalibur!
Find out more about the King Arthur £5 coin here >>
I'm sure you'll agree each of these dynamic coins has been a brilliant addition to the Myths and Legends series. Will you be adding Morgan Le Fay to your collection?
Secure the brand new 2023 UK Morgan le Fay £5 in superior Brilliant Uncirculated quality, protectively encapsulated in official Change Checker packaging. Click here to order yours >>