The Royal Mint have just released the mintage figures for the 2016 dated circulation coins.
These are the new figures:
WW1 Army £2 – 9,550,000
Shakespeare Comedies £2 – 4,335,000
Shakespeare Histories £2 – 4,615,000
Shakespeare Tragedies £2 – 5,695,000
Great Fire of London £2 – 5,135,000
Britannia £2 – 2,925,000
Peter Rabbit 50p – 9,600,000
Beatrix Potter 50p – 6,900,000
Jemima Puddle-Duck 50p – 2,100,000
Mrs Tiggy-Winkle 50p – 8,800,000
Squirrel Nutkin 50p – 5,000,000
Team GB 50p – 6,400,000
Battle of Hastings 50p – 6,700,000
We'll have a closer look at these figures and come back with a full analysis on Monday with updated graphs so stay tuned!
Can't wait – click here to reveal the UK's "scarcest" £1 coin
With the Great One Pound Coin Race nearing the finishing line, collectors across the UK are desperate to complete their Round Pound collections.
Historically, change collectors have relied upon mintage figures for their indication as to which coins in circulation are the rarest. But the story is not that simple.
650 million coins lost from circulation
The £1 coin has been in circulation since 1983. During that time a total of 2.2 billion £1 have been struck for circulation. But they are not all still in use.
The last available figures for coins in circulation, published by The Royal Mint for 2014, suggest that 1,553,000,000 £1 coins are in circulation.
In other words, 650 million of the coins struck no longer circulate, presumably withdrawn over the years as worn or damaged.
The majority of those 650 million coins are from the early issuing years, meaning that although some of those years may have high mintages, the actual number of coins available to collect from your change is far lower. In fact our research suggests that only a little more than half of the early years' £1 coins are still in circulation. Far fewer if you're trying to secure one in good collectable condition.
Scarcity breeds scarcity
But even that is only part of the story. Of course, scarcity breads scarcity.
Even before the launch of the Great One Pound Coin Race, we noticed a rise in collector interest for £1 coins on the back of the introduction of the new 12-sided £1 coin. And the demand is always disproportionately high for the more difficult coins. The result is a continued ratcheting up in demand for the rarer coins.
The Change Checker £1 Scarcity Index
That's why Change Checker launched the £1 Scarcity Index. Rather just relying on mintage figures, we have combined them with the two critical points above – the actual numbers of coins in circulation and real collector demand, measured by Change Checker swap data – to create a unique Scarcity Index for the £1 Coin.
Scaled from 100 to 1, the scores represent the relative scarcity of each coin, with 100 being the most scarce.
So will I ever find the Edinburgh City £1 Coin in my change?
With the Edinburgh City £1 Coin topping the Scarcity Index, will you ever actually find one in your change?
Well certainly it won't be easy – but it's definitely possible. Our calculations suggest there are probably somewhere between 600,000 – 800,000 Edinburgh City coins still in circulation but as we near the withdrawal date this number is decreasing rapidly. In other words, it is of similar rarity to the recently issued 2015 First World War Navy £2 but far less scarce than the rarest current circulation coin – Kew Gardens 50p, which had a mintage of just 210,000.
On average, it means that you will have to examine roughly 3,000 mixed £1 coins to find the Edinburgh City £1 Coin. But with over 6,000 Change Collectors already listing the Edinburgh City £1 Coin in their collection, it is certainly an achievable goal.
The £2 coin that commemorates the Royal Navy's efforts in World War One has just become one of the rarest UK coins in circulation.
The Royal Mint have confirmed that just 650,000 2015 Navy £2 coins have been struck for circulation, kicking the 2002 Commonwealth Games England £2 out of its 3rd place position.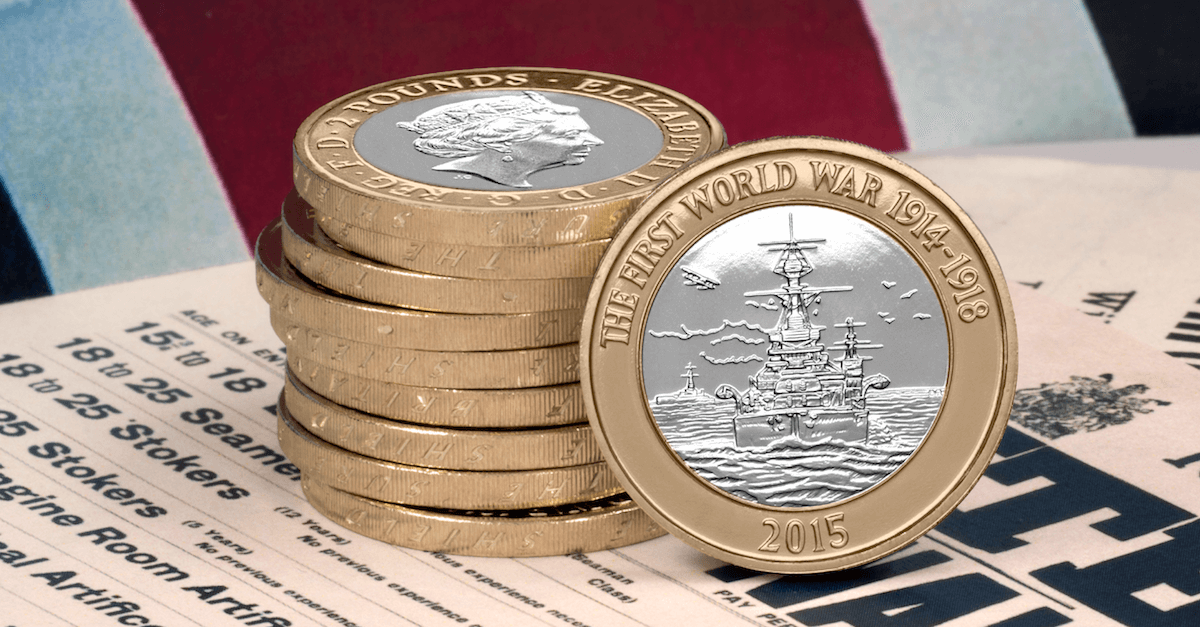 Not only is the Navy £2 coin now the third rarest £2 coin in circulation, it is also the 4th rarest UK coin to date. Click here for the complete Change Checker Guide to UK Coin mintages.
The coin that features a battleship design by military artist David Rowlands and the 5th portrait of Her Majesty Queen Elizabeth II, is sure to become extremely sought after.
When it comes to collecting, there is one fact which is always inevitable – the rarest coins are always in highest demand.
So the next time you're flicking through your coins, remember – all coins are not created equal! There are some you should count yourself lucky to have, and if you come across the 2015 Navy £2 – it might just be worth hanging on to it!
---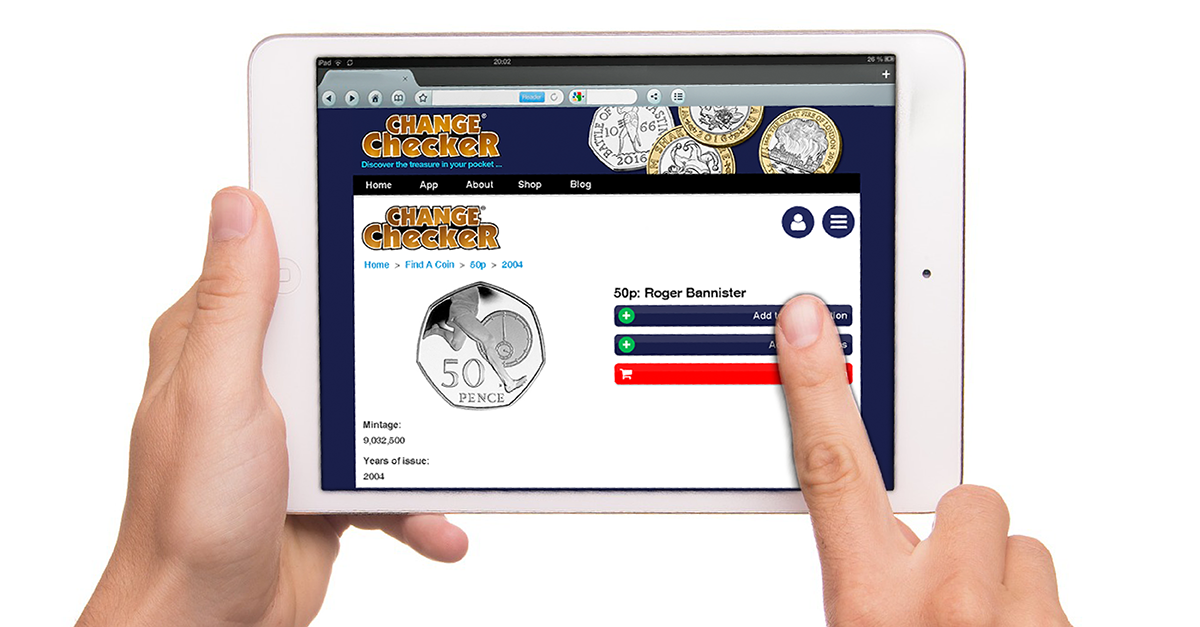 Find, Collect and Swap all of the UK commemorative coins you find in your change for free on the Change Checker app.
Visit www.changechecker.org to give it a go