Posts Tagged 'Coin Collector'
***BREAKING NEWS***
The first coin in The Royal Mint's Music Legends £5 series has just been released, and this £5 is sure to rock you…
For the first time ever, QUEEN feature on a brand new UK coin!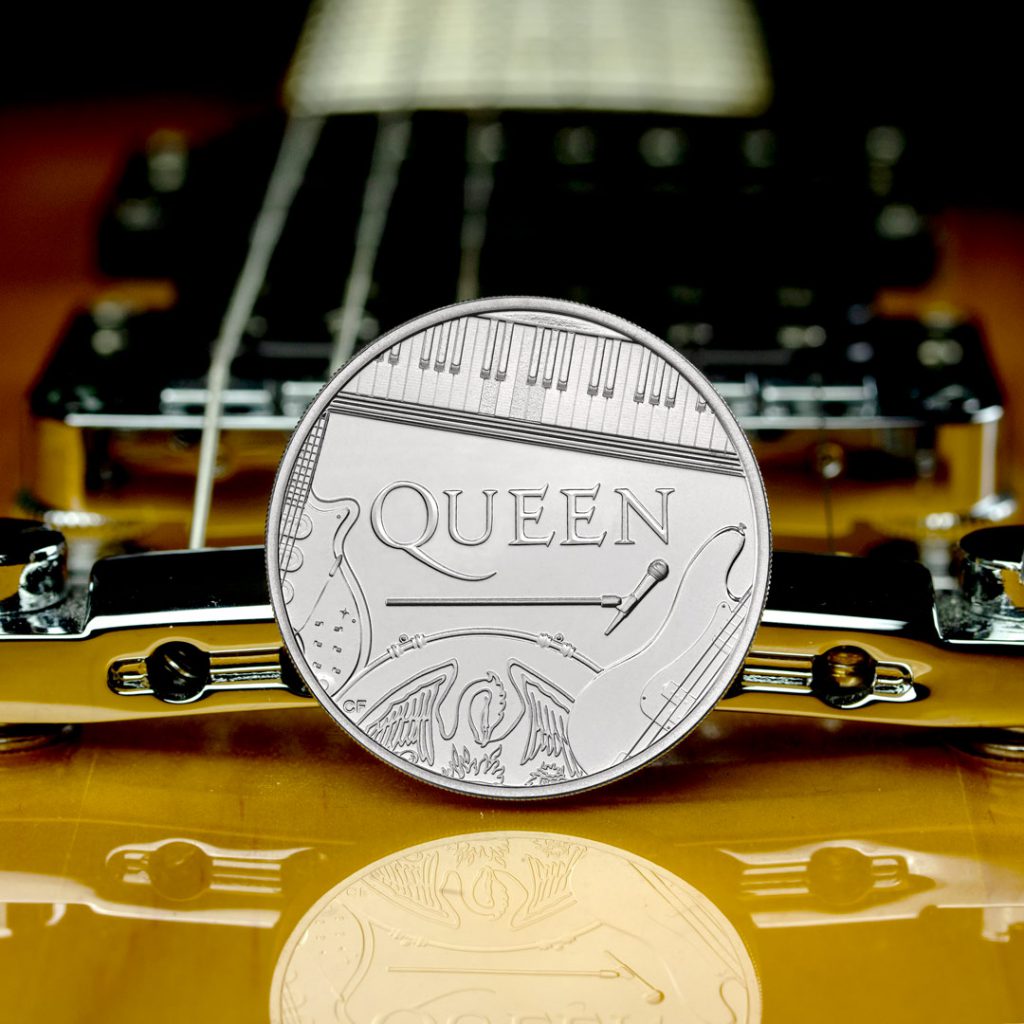 The Show Must Go On
As one of Britain's most iconic and influential bands ever, Queen's unique sound quickly propelled them to global stardom!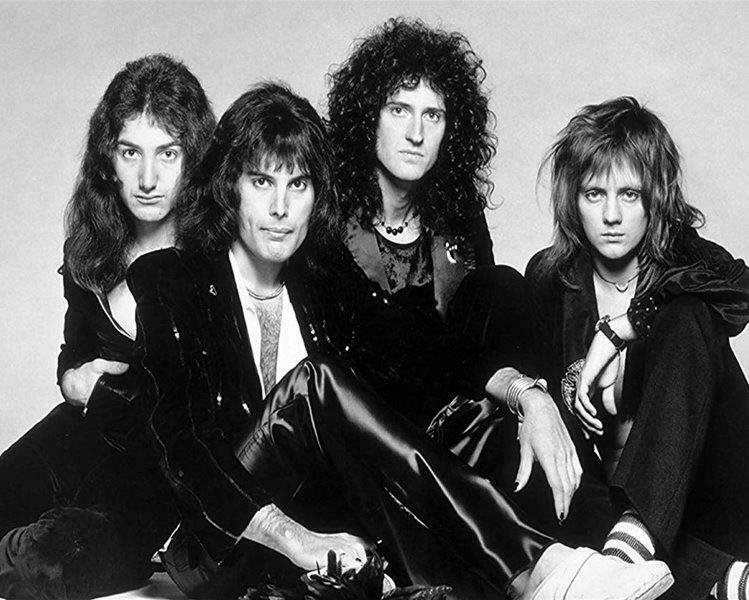 The band was formed in London in 1970 and released their debut album in 1973.
From one hit to another, Queen rocked the nation and became a British icon, creating unique and timeless songs which are still loved to this day.
And as of 2005, Queen albums have spent a total of 1,322 weeks on the UK Album Charts – equating to twenty-six years (according to the Guinness Book of World Records).
2020 Queen £5 Coin
To celebrate these true music legends, a brand new Queen £5 coin has been released by The Royal Mint.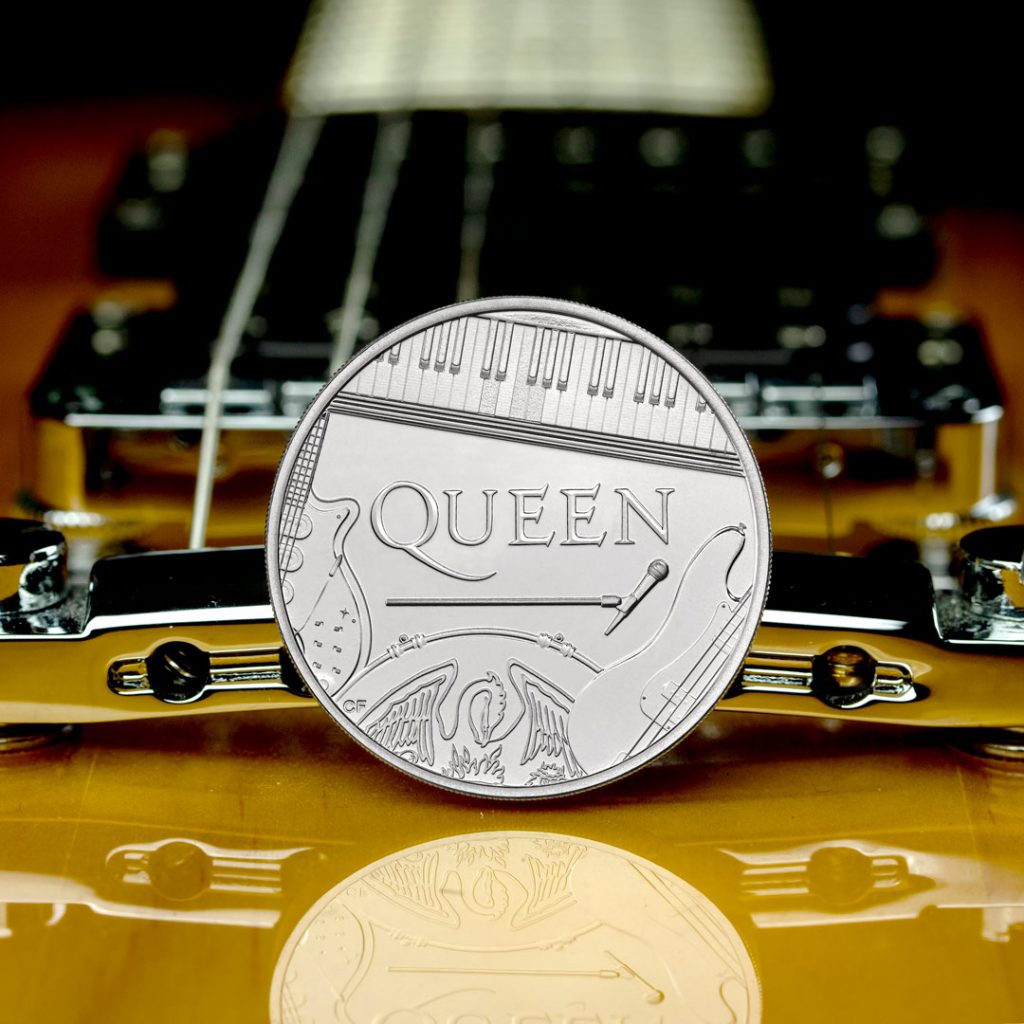 The £5 coin features a design by Chris Facey, showcasing the iconic instruments of all four founder members of the band: Britain May's Red Special guitar, John Deacon's Fender Precision Bass™, Roger Taylor's Ludwig™ bass drum, and Freddy Mercury's Bechstein™ grand piano.
But my favourite part of this coin design has got to be the grand piano with the opening notes of Queen's world-famous anthem Bohemian Rhapsody pressed down.
Band members Brian May and Roger Taylor have officially approved the design of this £5 coin and this, alongside the fact that the coin is full of numismatic firsts, is sure to make it particularly sought-after amongst collectors:
The first-time ever Queen have featured on a coin worldwide
The first-time ever a British band has been celebrated on UK coinage
The first in an exciting new series celebrating British music legends
I'm sure you're just as excited as we are by this brand new coin release and the start of the Music Legends £5 series. Who do you think will appear on the next coin in the series? Let us know in the comments below!
---
A genuine numismatic first – secure yours today
As you would expect with a coin this exciting, your brand new UK £5 has been struck to superior Brilliant Uncirculated quality and protectively encapsulated in official Change Checker packaging to preserve its quality forever.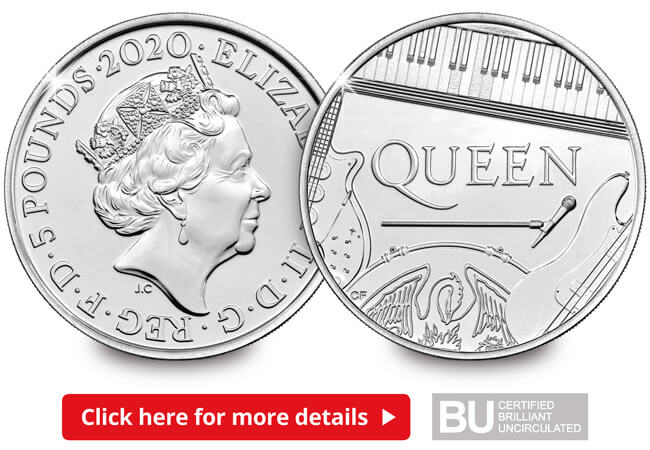 Become part of British history and secure the first-ever Queen £5 coin for your collection right now by clicking here.
We're delighted to announce the next Change Checker Live Event will be coming to Cardiff!
We're at St David's Shopping Centre in Cardiff from 9.30am to 8pm on Wednesday 19th February and we're bringing the 2019 UK Wallace and Gromit 50p coin to swap with you.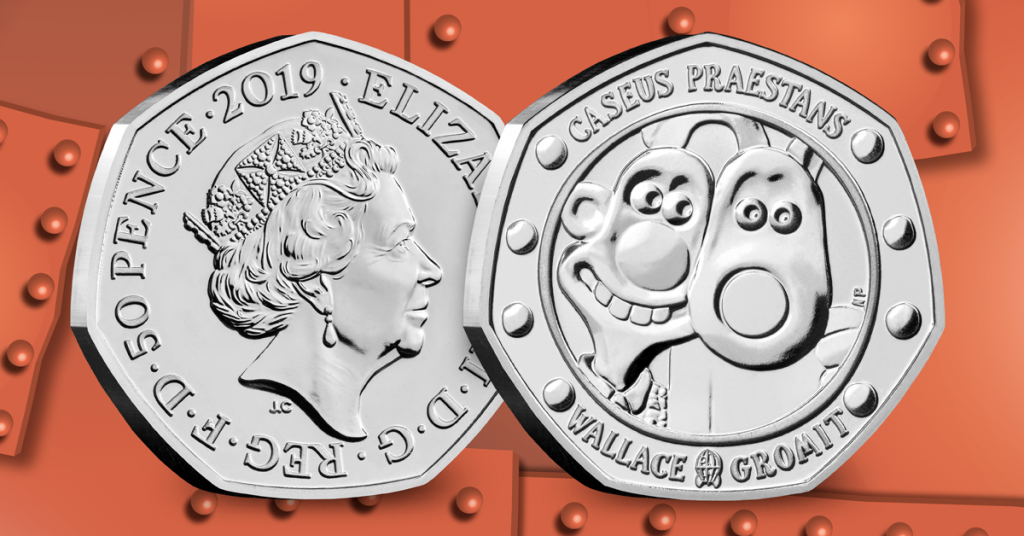 Join us there and swap ANY UK 50p coin for the wonderful Wallace and Gromit 50p coin in Brilliant Uncirculated condition.
These coins won't be entering circulation, so this is your chance to get your hands on one in superior collector's quality for just face value.
PLUS, when you attend the event you'll receive an exclusive voucher to purchase Change Checker goodies on the day.
Please note: Swaps are limited to 1 per person, while stocks last.
St David' Shopping Centre, Cardiff
Located in one of the UK's fastest growing cities, St David's in Cardiff is one of the UK's premier retail destinations, with a choice of over 180 retailers and over 40 restaurants to enjoy during your visit.
You can find us on the lower level near Watches of Switzerland and Pravins, at the location marked by the red circle on the map below: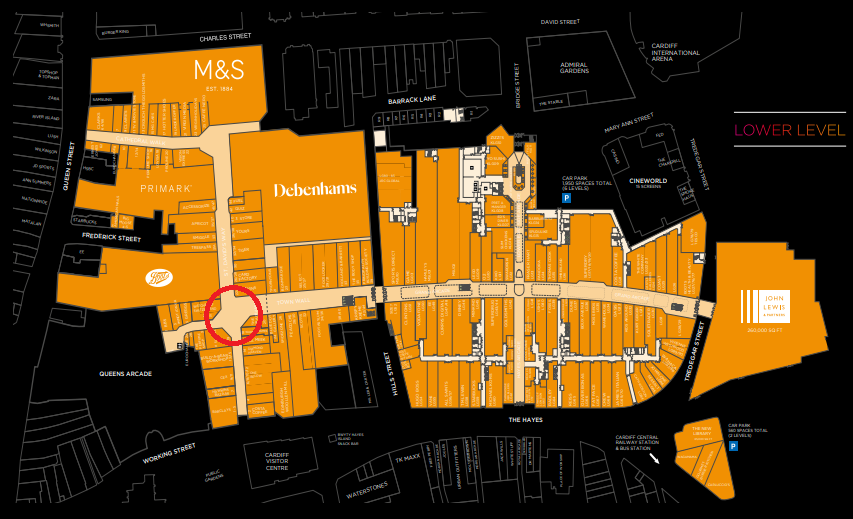 Sitting above St David's is a 2,000 space contemporary 24-hour car parking facility. Disabled parking is located on Level P3 and a second car park of 550 spaces can be found underneath John Lewis.
Situated right in the heart of Cardiff city centre, St David's is a short walk from Cardiff Central and Queen Street Rail Stations.
It's easy to get there by car too with excellent links from the A470 and the M4.
If you're using a sat nav to get there, the postcode you'll need is CF10 2EN. This will take you to the entrance of the multi storey car park on Mary Ann Street.

Can I swap more than one coin?
Such is the popularity of our Live Coin Swaps and to ensure that it is fair for everybody, we'll be limiting the number of swaps to strictly 1 swap per person.
Will you be doing any more Live Coin Swaps?
That's the plan!
We will be holding more Live Coin Swaps in the future and the plan is to visit a different area of the country each time, giving as many people as possible the opportunity to attend.
We look forward to seeing you there!
---
Secure your Wallace and Gromit 50p!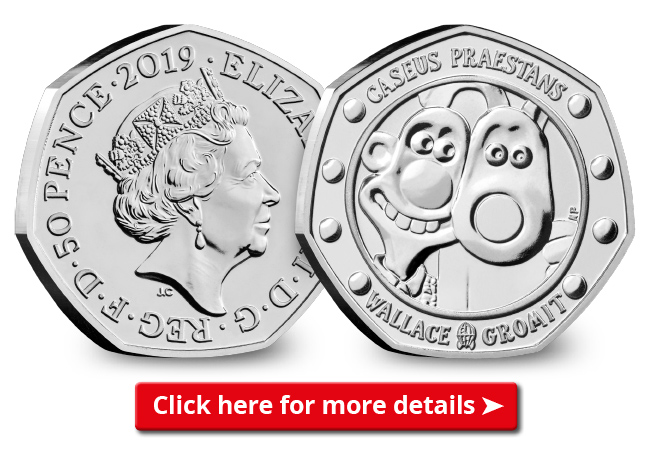 Can't wait to get your hands on the Wallace and Gromit 50p coin?
Secure your 2019 Wallace and Gromit 50p Coin in Brilliant Uncirculated quality here.

Happy New Year and Happy New Coins Change Checkers!
We can't wait to reveal to you the new 2020 coin designs and I'm sure you'll agree that there are some really fantastic coins to look forward to.
So let's kick off the year with the coins we've all been waiting for, the 2020 Annual Set…
Team GB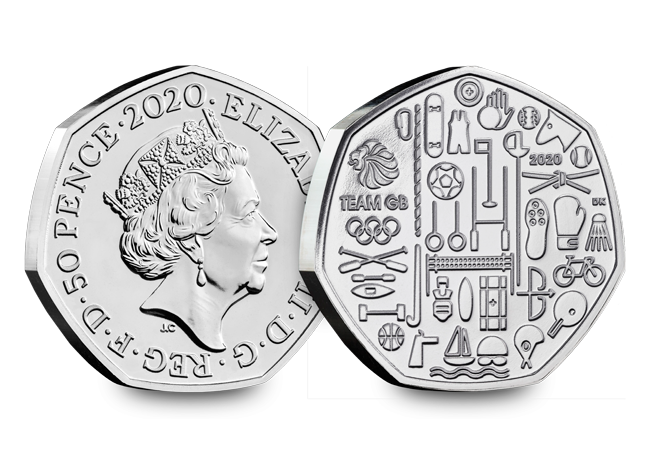 We all love a 50p, and in this year's Annual Coin Set The Royal Mint have issued a brand new 50p coin to support Great Britain in the Tokyo Olympic Games.
Designed by David Knapton, the 2020 Team GB 50p features symbols depicting individual Olympic sports accompanied by the Olympic Rings, the Team GB logo, the inscription 'TEAM GB' and the date '2020'.
The Olympics are an undeniably popular subject and for many the 2012 Olympic 50p series marked the start of their passion for change collecting.
In 2016 a Team GB 50p was issued to support Great Britain's efforts in Rio and this was thought of by many as the 30th Olympic 50p, but with a new 2020 Team GB coin now being issued, could this be the 31st Olympic 50p?
We certainly love the design and I'm sure Change Checkers will think it's a real winner too!
2020 Agatha Christie £2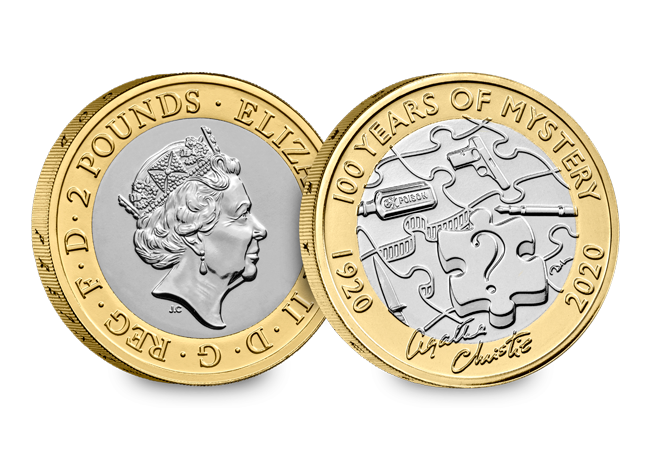 English detective novelist Agatha Christie published her first novel, 'The Mysterious Affair at Styles' in 1920 and now, 100 years later, a £2 coin has been issued to commemorate her work.
Her 1920 novel introduced one of Britain's best-loved detectives Hercule Poirot, who became a long-running character in Christie's work, featuring in 33 novels and 54 short stories!
This coin has been designed by David Lawrence and features a nearly completed jigsaw puzzle with the final piece ready to be inserted, and the inscription '1920 100 YEARS OF MYSTERY 2020′.
Following the popularity of UK coins celebrating great British writers, such as the Jane Austen £2, Sherlock Holmes 50p, Charles Dickens £2, the Beatrix Potter 50ps and more, we're sure that this new coin is bound to prove a real hit with collectors.
2020 75th Anniversary of VE Day £2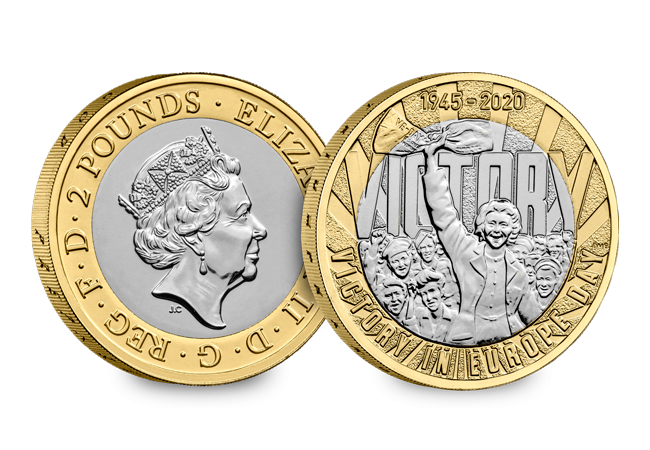 The next coin in the 2020 Annual Set marks an incredibly poignant anniversary, commemorating 75 years since VE Day and the end of the Second World War.
Victory Day in Europe celebrates the Allies of World War II formally accepting Nazi Germany's unconditional surrender of its armed forces on the 8th May 1945, marking the end of the war.
Dominique Evans' design features a woman holding a newspaper aloft in crowd of celebrating people, set against a backdrop of the word VICTORY.
The edge inscription reads 'JUST TRIUMPH AND PROUD SORROW' which is incredibly fitting for a coin which marks such a pivotal moment in British history.
2020 Mayflower £2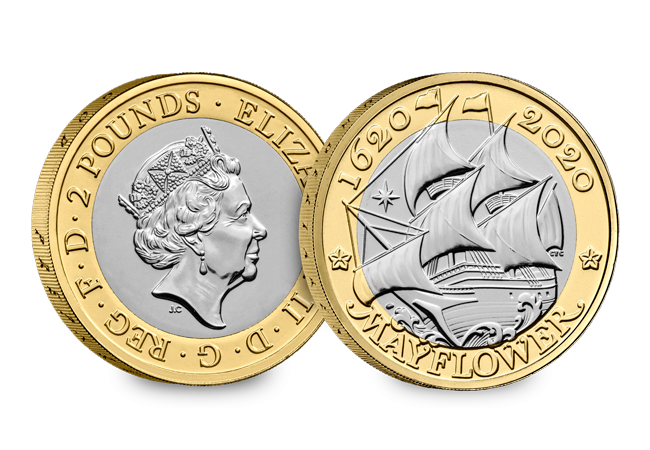 2020 marks the 400th anniversary of The Mayflower's voyage from Plymouth, England to the 'New World' in 1620.
This voyage saw over 100 Pilgrims and around 30 crew spend two treacherous months at sea, battling against the North Atlantic wind as they journeyed to America to establish the first permanent New England colony by signing the Mayflower Compact.
Designed by Chris Costello, the Mayflower £2 shows the ship upon a rough sea, with a guiding star in the night sky and the edge inscription 'Undertaken for the glory of God'.
Excitingly for collectors, this is not the first time that The Mayflower has appeared on a £2 coin, as a similar design actually featured on the 1994 trial piece, which often sells for well into three figures on the secondary market!
2020 George III £5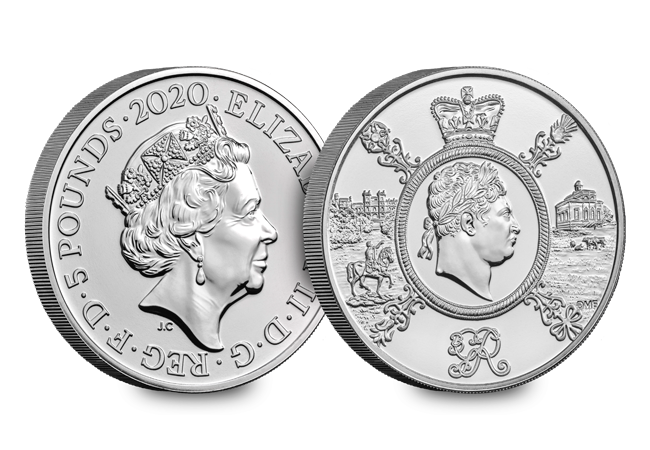 This year marks the 200th anniversary since the death of George III, King of Great Britain and Ireland.
George's life and reign were longer than any British monarch before him, although due to his deteriorating health during the last 10 years of his life, his eldest son George IV ruled as Prince Regent.
To celebrate the life of George III, The Royal Mint have issued a new £5 coin designed by Dominique Evans.
The coin features the portrait of King George III in a crowned cartouche at the centre of the coin, with his Royal Cypher below, floral emblems of the United Kingdom and scenes associated with his life from Windsor Castle and the Kew Observatory.
The announcement of the new annual coins is always an exciting moment for Change Checkers, particularly when the anniversaries are as significant as these.
Do you have a favourite coin from the set? Let us know in the comments below!
---
Own the 2020 Commemorative Coin Set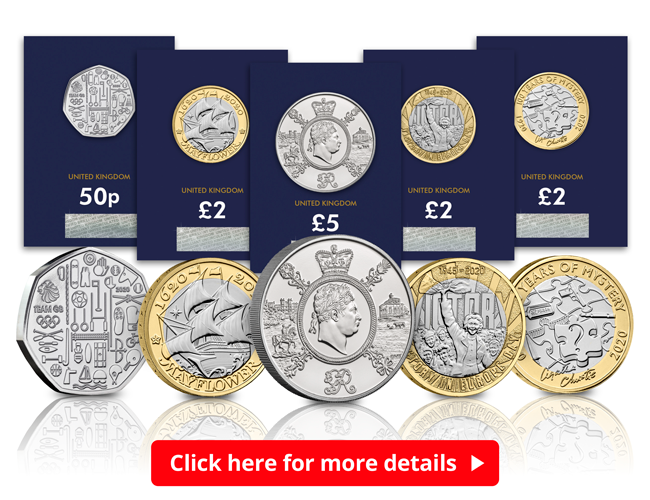 If you can't wait to find these coins in your change, be one of the first to own the complete set!