Posts Tagged 'London 2012 Olympics'
After a year long wait the highly anticipated 2020 Tokyo Games have commenced and to celebrate Change Checker has a numismatic challenge for you to take part in!
In 2012, the Olympic Games were hosted in London and to mark the occasion The Royal Mint issued 29 50p coins, each depicting a design of a different sport.
So, we're challenging Change Checkers to hunt down the Olympic 50ps to see if you can complete a collection of all 29 coins.
It won't be easy, as it's estimated that 75% of these coin have been removed from circulation by collectors, but by checking your change and swapping with other collectors, it's definitely possible to find the complete set.
Sports Edition 50p Collecting Pack
To kickstart your collection, you can now get your hands on the Change Checker Sports 50p Collecting Pack, including space for all 29 coins as you find them in your change!
What's more, we'll even include a mystery Olympic 50p to get your collection started and you'll receive a Change Checker Completer Medal too!
The set comes housed in a Change Checker Album, with pages and a title card telling you all you need to know about these coins.
These really were the 50ps that kick-started the nation's love of collecting and with such amazing designs, many of which were created by members of the public, you can see why these coins are so well-loved!
They have some of the lowest mintage figures of all the UK 50p coins, with the Football 50p in particular, having a mintage of JUST 1,125,500.
When you consider the popularity and mintage figures of these coins, it really is an exciting challenge to try and collect all 29 designs. What's more, with the Tokyo Games having just begun, it really is the perfect chance to see how many you can find.
---
How many will you collect? Best of luck Change Checkers!
Don't forget to check back in with us to tell us how you're getting on in the challenge!
---
Secure your Sports Edition 50p Collecting Pack today!
Kick-start your Olympic 50p collection with the Change Checker Sports 50p Collecting Pack for JUST £19.99 (+p&p).
Your pack includes an official Change Checker Album, ID cards for all of the London 2012 50p coins, pocket pages, and the Sports Edition Title page.
Excitingly, you'll also receive a mystery London 2012 50p to house in your album PLUS a special Sports Edition Medal.
To take part in the challenge and to secure your Change Checker Sports Edition 50p Collection, simply click here >>
Back in 2020, collectors were delighted by the announcement of the new Team GB 50p, released as part of the Annual Coin Set, to celebrate Team GB's participation in the upcoming Olympic Games.
However, due to the coronavirus pandemic and the postponement of the Olympic Games to 2021, this 50p was never individually released in 2020.
Collectors have desperately been waiting for the chance to get their hands on this coin and now the big day has arrived, at Change Checker HQ, we are so excited to be sharing the details of this brand new 50p with you!
The brand new coin, designed by David Knaption, features a depiction of various Olympic sports and the official Team GB logo. But, arguably the most exciting feature of this brand new coin, is that it's dual-dated!
Unlike the version of this coin issued as part of the 2020 Annual Coin Set, this new coin features a 2021 dated obverse, whilst still keeping the original 2020 reverse design!
Excitingly for collectors, this makes the new 2021 UK Team GB 50p one of only a handful of UK coins to feature a dual-date – adding to it's collectability!
To secure this coin for your collection for JUST £4.50 (+p&p) in Brilliant Uncirculated quality, presented in Official Change Checker packaging, simply click here >>
Dual-Dated Coins
This brand new 2021 UK Team GB 50p is one of only a handful of UK coins to feature a dual-date.
Other dual-dated 50ps include the 2019 dated Kew Gardens, Battle of Hastings and Scouts 50p coins, issued as part of the 50th anniversary of the 50p collections. These 50p coins featured both their original issue dates on the reverse and their re-issued 2019 dates on the obverse!
Additionally, this 50p, which celebrates the UK's presidency of the European Council of Ministers and the completion of the Single Market features both a 1992 and 1993 date on its reverse!
Undoubtedly, the dual date on this brand new 2021 UK Team GB 50p will add to its collectability, as well as already being one of the biggest numismatic stories of the past year.
And, considering the popularity of previous Olympic 50ps, i'm sure collectors will be quick to snap this coin up for their collections.
Olympic 50p Craze
In 2012, 29 50p coins were released to commemorate the London Olympics and millions rose to the challenge of collecting them all. For many, this marked the start of their interest in coins.
The Royal Mint now estimates that as many as 75% of the Olympic 50p coins have been removed from circulation by collectors, which is a testament to their popularity.
Since then an estimated 75% of these coins have been removed from circulation by collectors adding them to their collection.
And so collectors were delighted in 2016 when The Royal Mint issued a special 50p to wish Team GB success for the Rio 2016 Games. It was considered by many to be the 30th Olympic 50p, so could the brand new Team GB 50p be considered the 31st?
The coin's obverse features a swimmer with the Team GB logo, the Olympic rings and the inscription 'TEAM GB'. Designed by Tim Sharp, the coin was officially endorsed by Team GB and celebrates the spirit of British Olympians.
But, now as the 2021 UK Team GB 50p coin takes centre stage, I'm sure the coin collecting community will be sent into a frenzy once more, with demand for this coin already being high.
Fourth Cancellation in Games Entire History
Since the opening of the modern Olympics in 1896, the international sports competition has only been cancelled three times: once during World War I and twice in World War II.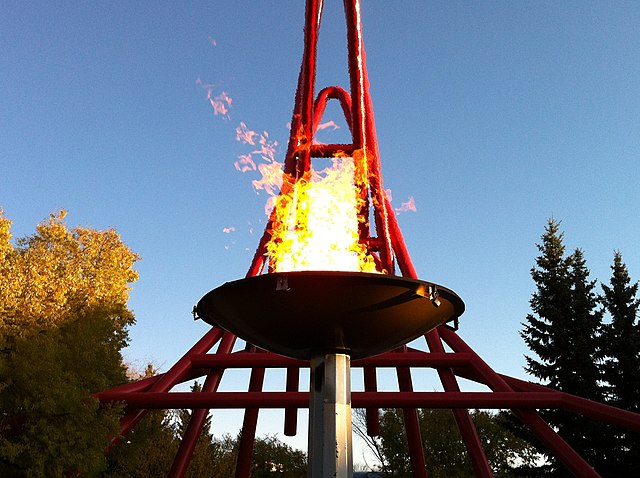 The COVID-19 outbreak is the only non-militant threat to have disrupted the Olympic Games during peacetime.
This 50p marks not only Team GB's participation in one of the most renowned sporting events worldwide, but also the impact the past year has had on centuries worth of tradition.
With the significance of this year's Games playing a key part in the interest for this coin, we're certain coin collectors and sporting fans alike will be eager to add the 2021 UK Team GB 50p to their collections.
---
Will you be adding this brand new dual-dated 2021 UK Team GB 50p to your collection? Let us know in the comments below!
---
Secure your 2021 UK Team GB 50p today!
Own the brand new 2021 UK Team GB 50p Coin in superior Brilliant Uncirculated quality for JUST £4.50 (+p&p) and cheer on our incredible athletes as they chase their dreams in Tokyo this summer.
Your coin has been protectively encapsulated in Official Change Checker packaging with that all-important hologram to guarantee its superior quality.
Don't miss this sought-after 50p! Secure your 2021 UK Team GB Tokyo 50p Coin today by clicking here >>
Following the launch of the Change Checker "Scarcity Index" early last year, the final 2017 Quarter 4 Index has now been published.
50p Scarcity Index
It's of little surprise that Kew Gardens maintains its top spot as the UK's most sought after circulation coin with a perfect score of 100.
The mintage figures for the 2017 50p coins were released just before Christmas and have had an effect on the Scarcity Index scores. Interestingly, the Sir Isaac Newton 50p only scores a 3/100 which is lower than we anticipated. This is mainly due to the large number of Change Checkers who list having the coin in their collection. However, we are expecting this score to increase during the next quarter due to the low mintage figure, of just 1.8 million, driving demand.
Jemima Puddle-Duck remains the most scarce Beatrix Potter 50p, with Tom Kitten and Benjamin also scoring quite highly with a score of 13 and 7 respectively. Tom Kitten and Benjamin Bunny were only released into circulation in December so requests for swaps are high. Mintage figures for these coins are also relatively high so as more people find these coins in their change it is possible these scores will decrease slightly.
Interestingly, the mintage figure for the Jeremy Fisher 50p coin has been released, however the coin is not yet in circulation.
£2 Scarcity Index
There's not a lot of movement in our Quarter 4 £2 "Scarcity Index" update.
The Commonwealth Games Wales £2 coin takes top spot from the Commonwealth Games Northern Ireland. This is down to the very large number of swap requests for this coin in the last quarter. At 99/100 the Northern Ireland coin is still very scarce (as are the other two coins in the Commonwealth Games series) and it's very possible it will retake the number 1 spot next quarter.
We are still waiting for the Jane Austen and WWI Aviation £2 coins to be released into circulation, hence why they do not feature on our Index. We await the release of these and their mintage figures with great interest, could they be low like the Sir Isaac Newton 50p? It is possible.
How the Scarcity Index works
Generally collectors have had to rely upon mintage figures to identify the scarcest coins.  But they only tell part of the story.  Trying to find a good quality coin from 15 – 20 years ago, even for a higher mintage issue, is much more challenging than a more recent issue, as coins become damaged over time and are ultimately removed from circulation.
Additionally, some designs are more hoarded than others by people who might not normally collect coins – the recent poignant First World War £2 Coin series being an example.  Finally, it can be up to a couple of years before the Royal Mint eventually confirms the actual mintage for an issue.
That's why we have combined the mintage information with two other key pieces of information.
How many of each design are listed as "collected" by Change Checkers, indicating the relative ease of finding a particular coin.
The number of times a design has been requested as a swap over the previous 3 months, showing the current level of collector demand.
Importantly, as new coins are released and popularity rises and falls across different designs the Scarcity Index will be updated quarterly allowing Change Checkers to track the relative performance of the UK's circulation coins.
How much are my coins worth?
The Scarcity Index does not necessarily equate to value but it is certainly an effective indicator.  For example, the Kew Gardens 50p coin commands a premium of up to 160 times face value on eBay.
What about £1 Coins?
The £1 Scarcity Index has already been published for the Round £1 coins and, because they are no longer being issued, this is now set in stone.