Posts Tagged 'numismatics'
***BREAKING NEWS***
The first coin in The Royal Mint's Music Legends £5 series has just been released, and this £5 is sure to rock you…
For the first time ever, QUEEN feature on a brand new UK coin!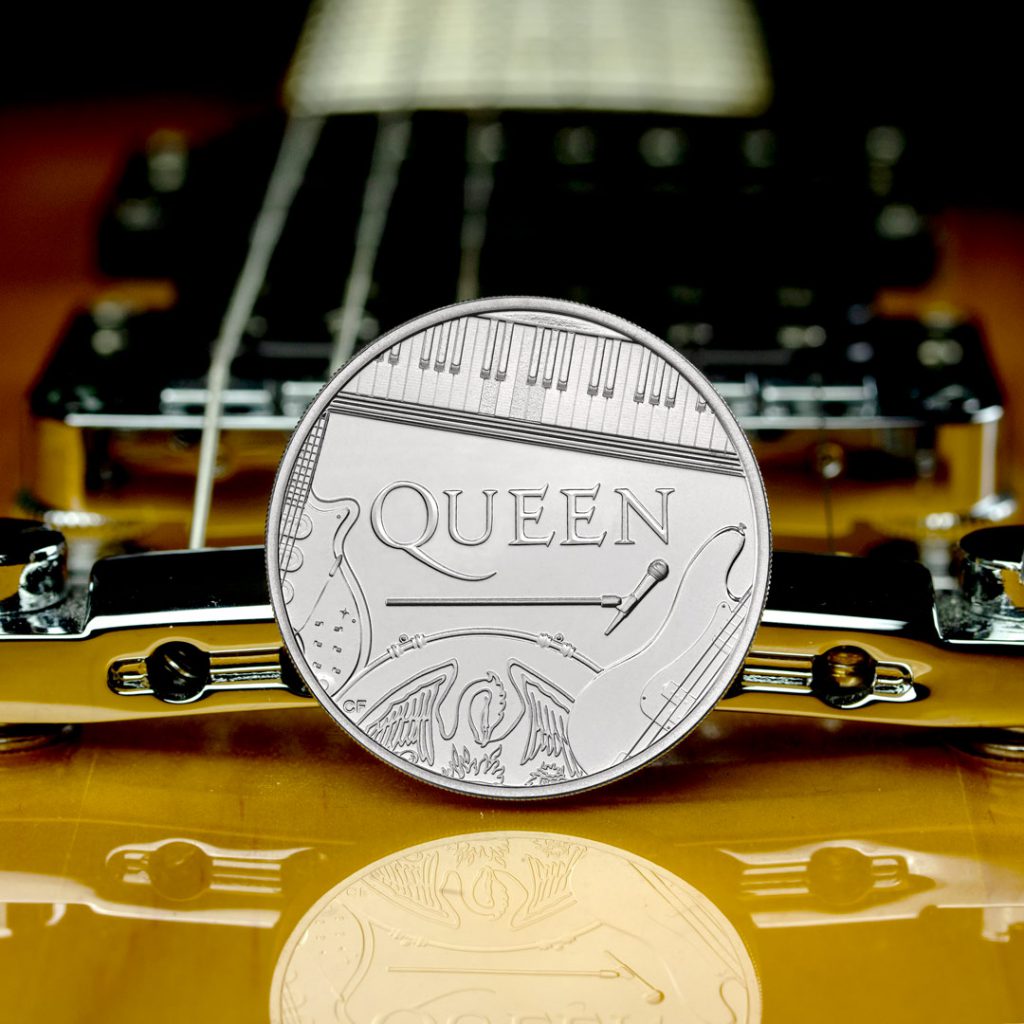 The Show Must Go On
As one of Britain's most iconic and influential bands ever, Queen's unique sound quickly propelled them to global stardom!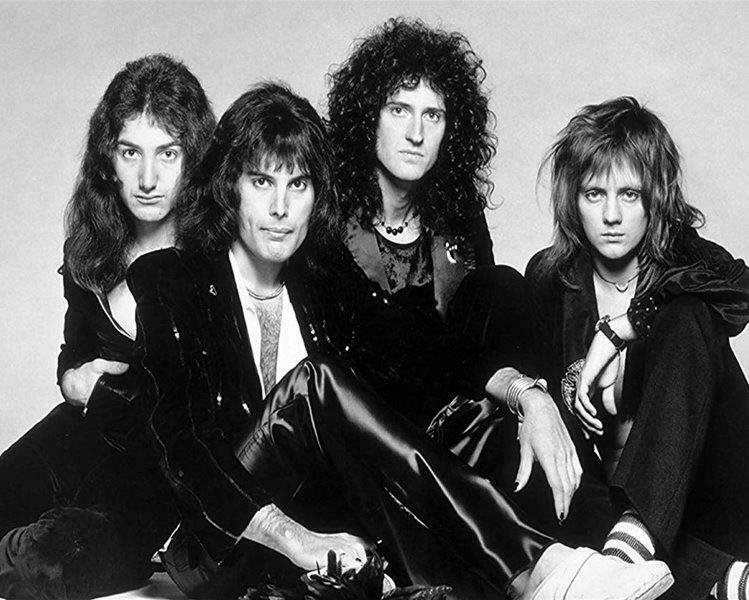 The band was formed in London in 1970 and released their debut album in 1973.
From one hit to another, Queen rocked the nation and became a British icon, creating unique and timeless songs which are still loved to this day.
And as of 2005, Queen albums have spent a total of 1,322 weeks on the UK Album Charts – equating to twenty-six years (according to the Guinness Book of World Records).
2020 Queen £5 Coin
To celebrate these true music legends, a brand new Queen £5 coin has been released by The Royal Mint.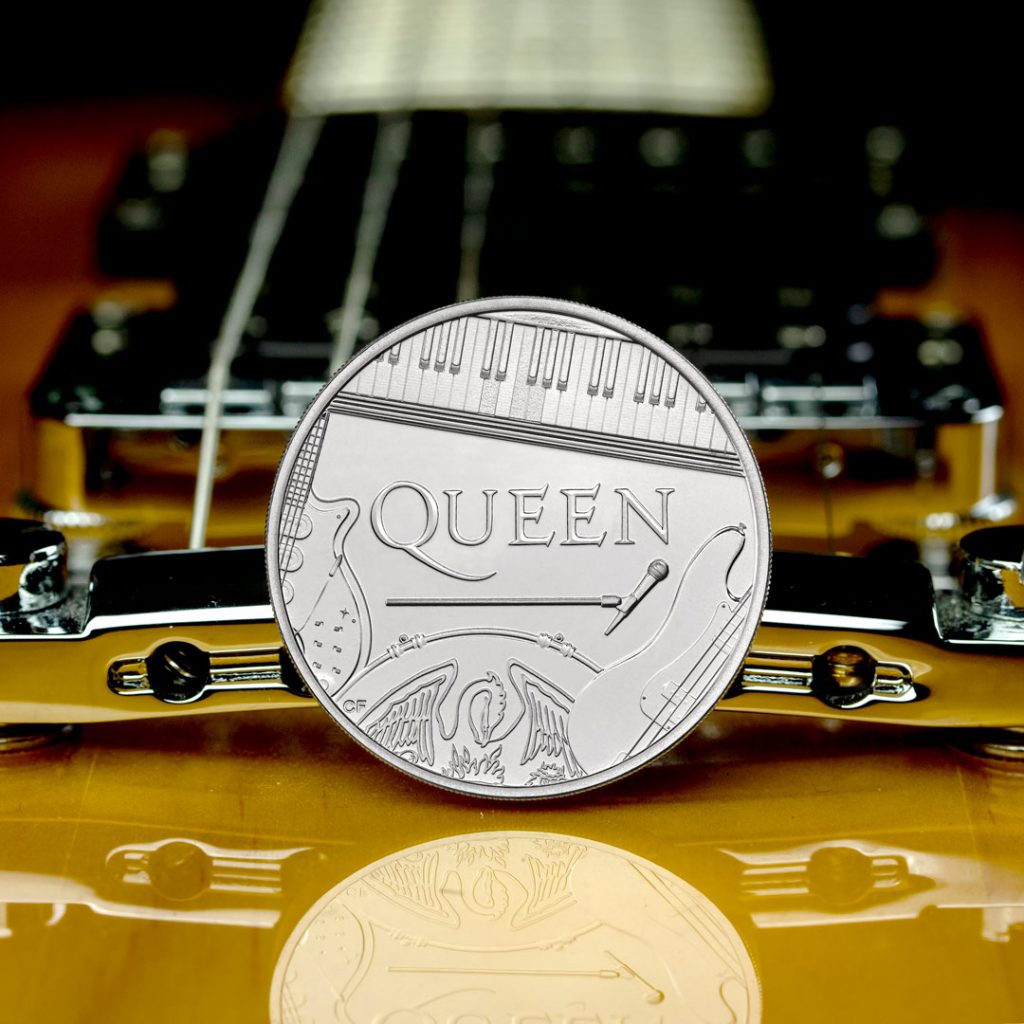 The £5 coin features a design by Chris Facey, showcasing the iconic instruments of all four founder members of the band: Britain May's Red Special guitar, John Deacon's Fender Precision Bass™, Roger Taylor's Ludwig™ bass drum, and Freddy Mercury's Bechstein™ grand piano.
But my favourite part of this coin design has got to be the grand piano with the opening notes of Queen's world-famous anthem Bohemian Rhapsody pressed down.
Band members Brian May and Roger Taylor have officially approved the design of this £5 coin and this, alongside the fact that the coin is full of numismatic firsts, is sure to make it particularly sought-after amongst collectors:
The first-time ever Queen have featured on a coin worldwide
The first-time ever a British band has been celebrated on UK coinage
The first in an exciting new series celebrating British music legends
I'm sure you're just as excited as we are by this brand new coin release and the start of the Music Legends £5 series. Who do you think will appear on the next coin in the series? Let us know in the comments below!
---
A genuine numismatic first – secure yours today
As you would expect with a coin this exciting, your brand new UK £5 has been struck to superior Brilliant Uncirculated quality and protectively encapsulated in official Change Checker packaging to preserve its quality forever.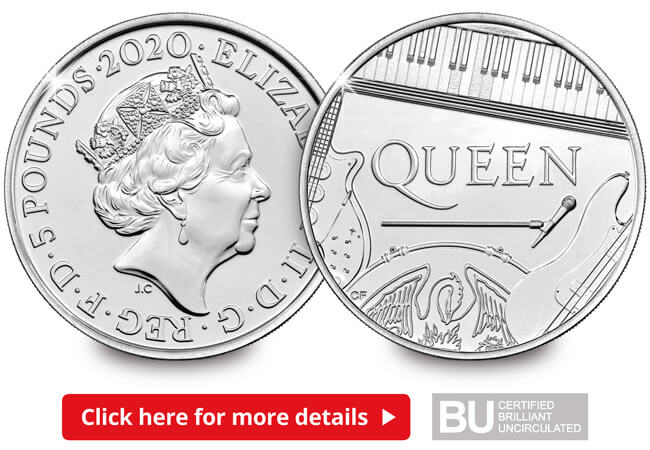 Become part of British history and secure the first-ever Queen £5 coin for your collection right now by clicking here.
Good news Change Checkers – your latest eBay Tracker and Valuation Index is here!
Whilst the secondary market can be a bit of a minefield, we've put together an easy way for you to see how much the Top 10 UK coins and banknotes are selling for right now.
eBay Tracker
Find out which coins and notes have been the key movers and shakers in the updated eBay Tracker below.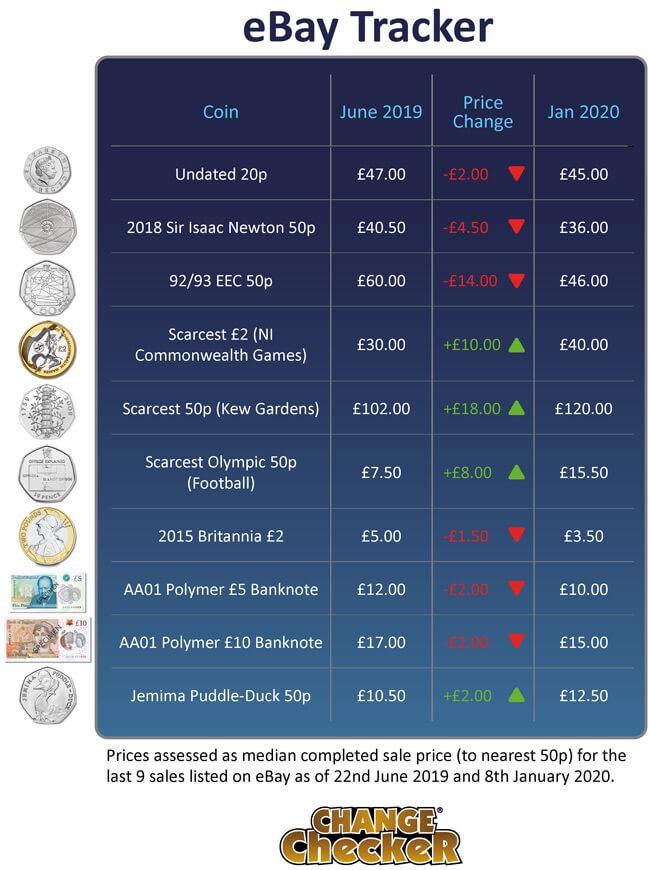 Once again, the Kew Gardens 50p is on the rise, this time increasing in price on the secondary market by a staggering £18! This comes after an increase of £5 on the last eBay Tracker update.
The ongoing popularity of this rare coin is clear to see and appears to be continuing to build following the 2019 re-issue of the coin to celebrate the 50th anniversary of the 50p.
But will we continue to see the price of this coin rise on the secondary market? Only time will tell and we'll have to wait for the next eBay Tracker update to find out!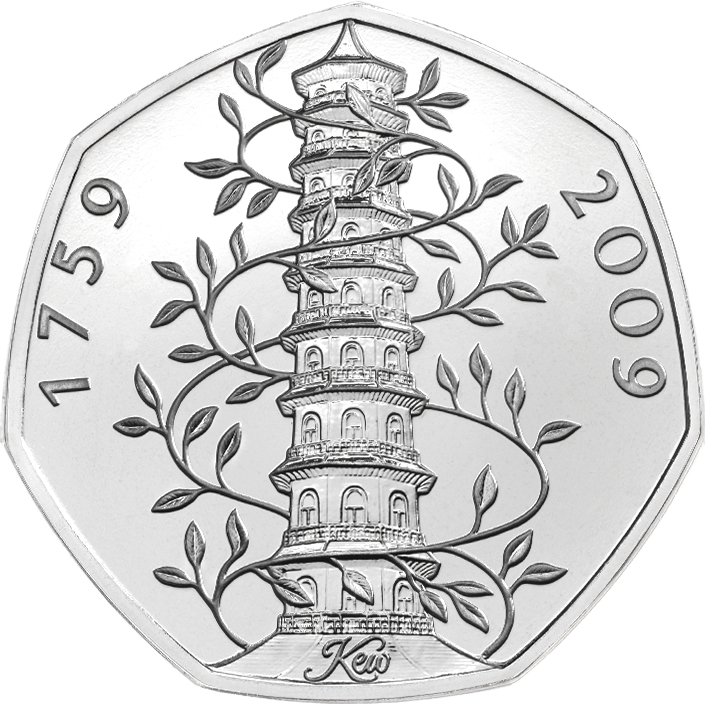 Other coins to keep an eye on are the Commonwealth Games Northern Ireland £2 which has increased in price by £10 since the last update and the Jemima Puddle-Duck 50p which has increased by £2.
However, the biggest riser on the eBay Tracker is the Olympic Football 50p which has increased by 107% to £15.50 on the secondary market – certainly not a bad return for a 50p coin!
As the rarest Olympic 50p in circulation, with a mintage of just 1,125,500, this coin has been on collector's radars since the Olympic 50p series sparked a collecting frenzy in 2012.
And with the Tokyo Olympics approaching this year, are we likely to see these coins become even more popular with collectors in 2020?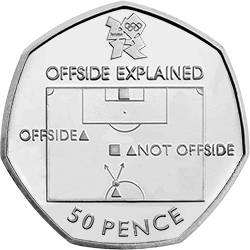 Valuation Index
Overall there has been a 4% increase in value for the Top 10 UK coins and banknotes since June's update and this is mostly due to the impressive spike in price for the Olympic football 50p.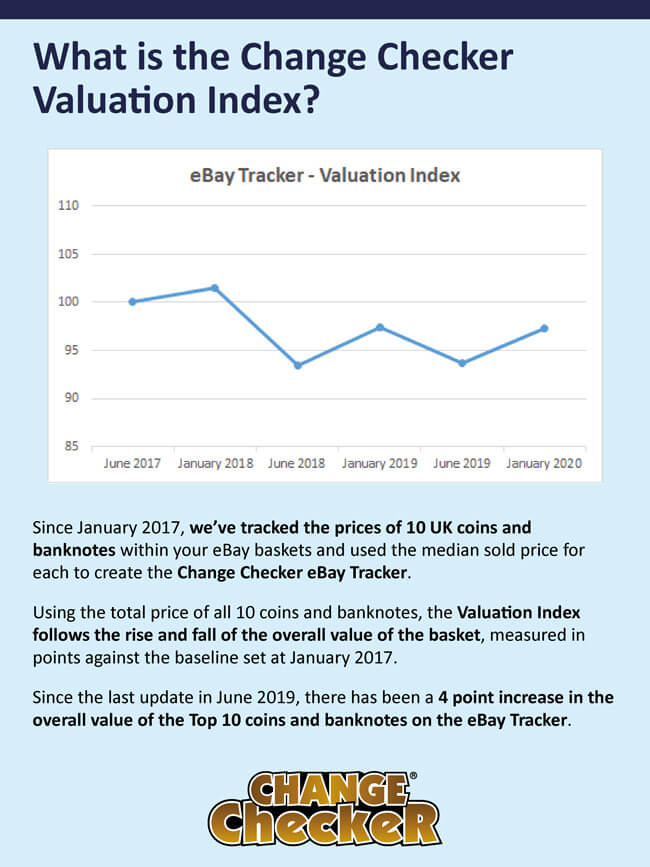 My coin isn't on the eBay Tracker
The eBay Tracker follows the movements of the Top 10 UK coins and banknotes, however if your coin doesn't appear on the tracker you can use our 6 point guide to help determine realistic a value for your coin.
So now that you're up to date with our latest eBay Tracker, will you be selling any of the coins in your collection or will you continue to save them? Let us know in the comments below.
How does the eBay Tracker work?
The Change Checker eBay Tracker takes the last 9 sold prices achieved on eBay and gives the median price achieved (rounded to the nearest 50p). By taking the median, rather than an average, we avoid skewing created by one or two excessive prices achieved.
Please note that the Change Checker eBay Tracker is only ever designed to be a guide as to prices achieved on eBay. Prices may vary depending on collector demand and the quality of the coin being sold. It does not provide any guarantee as to future values of coins.
---
If you're interested in coin collecting, our Change Checker web app is completely free to use and allows users to:
– Find and identify the coins in their pocket
– Collect and track the coins they have
– Swap their spare coins with other Change Checkers

Sign up today at: www.changechecker.org/app
We're delighted to announce the next Change Checker Live Event will be coming to Cardiff!
We're at St David's Shopping Centre in Cardiff from 9.30am to 8pm on Wednesday 19th February and we're bringing the 2019 UK Wallace and Gromit 50p coin to swap with you.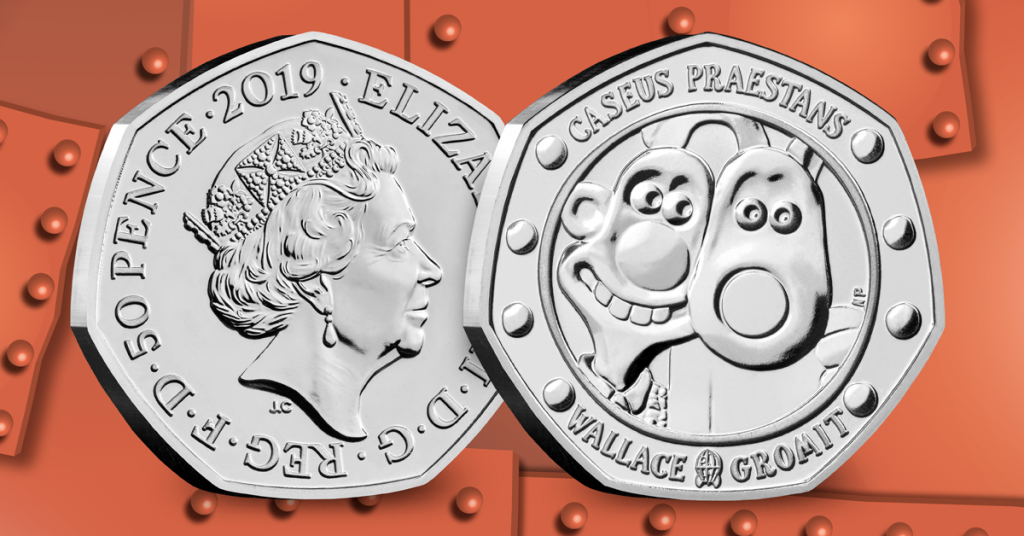 Join us there and swap ANY UK 50p coin for the wonderful Wallace and Gromit 50p coin in Brilliant Uncirculated condition.
These coins won't be entering circulation, so this is your chance to get your hands on one in superior collector's quality for just face value.
PLUS, when you attend the event you'll receive an exclusive voucher to purchase Change Checker goodies on the day.
Please note: Swaps are limited to 1 per person, while stocks last.
St David' Shopping Centre, Cardiff
Located in one of the UK's fastest growing cities, St David's in Cardiff is one of the UK's premier retail destinations, with a choice of over 180 retailers and over 40 restaurants to enjoy during your visit.
You can find us on the lower level near Watches of Switzerland and Pravins, at the location marked by the red circle on the map below: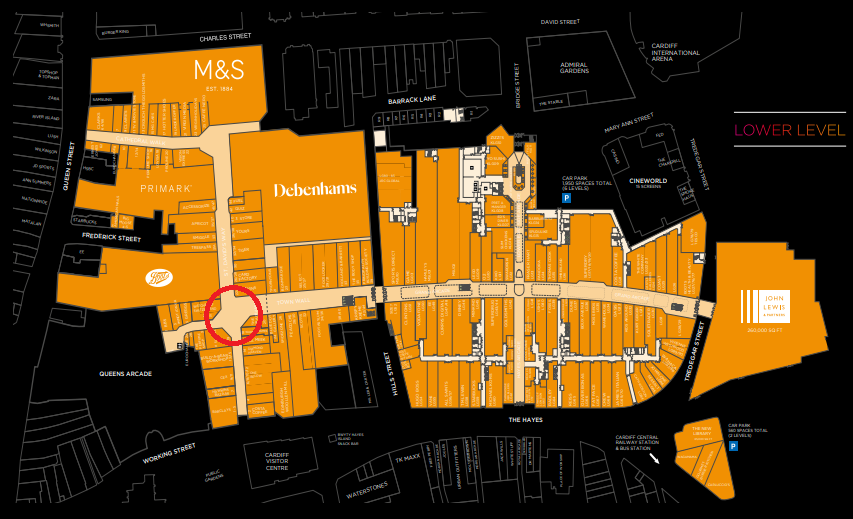 Sitting above St David's is a 2,000 space contemporary 24-hour car parking facility. Disabled parking is located on Level P3 and a second car park of 550 spaces can be found underneath John Lewis.
Situated right in the heart of Cardiff city centre, St David's is a short walk from Cardiff Central and Queen Street Rail Stations.
It's easy to get there by car too with excellent links from the A470 and the M4.
If you're using a sat nav to get there, the postcode you'll need is CF10 2EN. This will take you to the entrance of the multi storey car park on Mary Ann Street.

Can I swap more than one coin?
Such is the popularity of our Live Coin Swaps and to ensure that it is fair for everybody, we'll be limiting the number of swaps to strictly 1 swap per person.
Will you be doing any more Live Coin Swaps?
That's the plan!
We will be holding more Live Coin Swaps in the future and the plan is to visit a different area of the country each time, giving as many people as possible the opportunity to attend.
We look forward to seeing you there!
---
Secure your Wallace and Gromit 50p!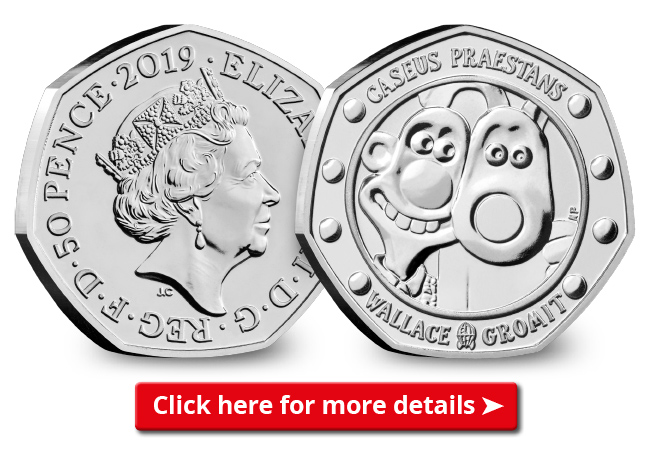 Can't wait to get your hands on the Wallace and Gromit 50p coin?
Secure your 2019 Wallace and Gromit 50p Coin in Brilliant Uncirculated quality here.