Posts Tagged 'Olympic Games'
*** UPDATE ***
Like many of you, we were waiting in high anticipation for the Tokyo Olympics this year, but as we had to wait a little longer, we decided to host our very own Change Checker version of events…
And we've now chosen our Bronze, Silver and, Gold prize winners! Simply watch our video below to find out if you've won…
Every Friday we've been running a different coin-based challenge for you to take part in, which you can see on our Facebook page!
Each video showcased a demonstration of the week's event and all you needed to do to be in with the chance of winning some incredible prizes was:
Watch our weekly video here
Have a go at the challenge yourself, and
Leave a picture or video of your attempt in the comments on our Facebook post!
For each event, we have chosen a Gold, Silver and Bronze winner, who will each be winning a prize!
Simply watch our video in this blog, or on our Facebook page, to find out if you've been chosen as one of our winners!
Bronze: a set of three Change Checker Trading Cards to add to your collection!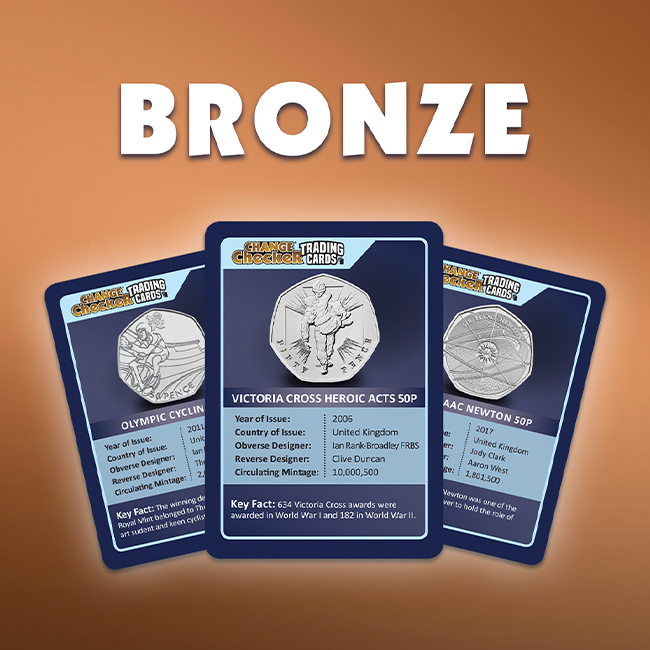 Silver: a set of SIX Change Checker Trading Cards to add to your collection!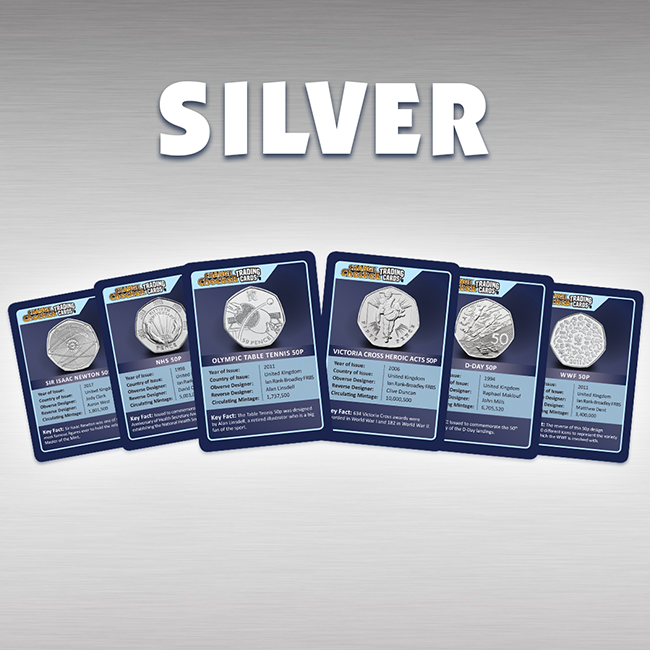 But, last and definitely by no means least, our Gold winners will be taking home an incredible NINE Change Checker Tradings Cards AND a year's subscription to Coin Collector Magazine!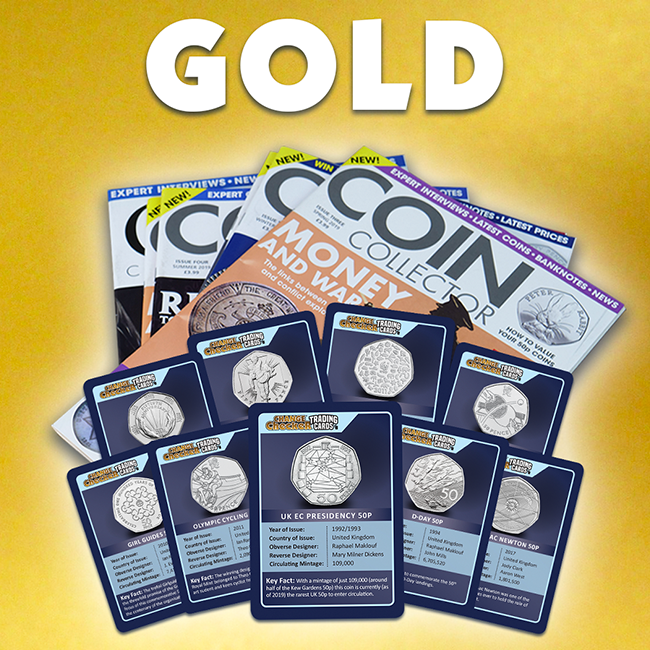 We are so grateful to Coin Collector Magazine for getting involved, so a huge thank you goes to them!
Our Awards Ceremony video is now live on our Facebook channel and you can see it here.
Thanks so much to everyone who took part and congratulations to our winners!
Don't forget to send us an email at info@changechecker.org to claim your prize!
---
If you're interested in coin collecting, our Change Checker web app is completely free to use and allows users to:
– Find and identify the coins in their pocket
– Collect and track the coins they have
– Swap their spare coins with other Change Checkers
Sign up today at: www.changechecker.org/app
Issued as part of the 2020 Annual Coin Set, the 50p coin supporting Team GB at the Tokyo Olympic Games has quickly become the talk of the collecting world…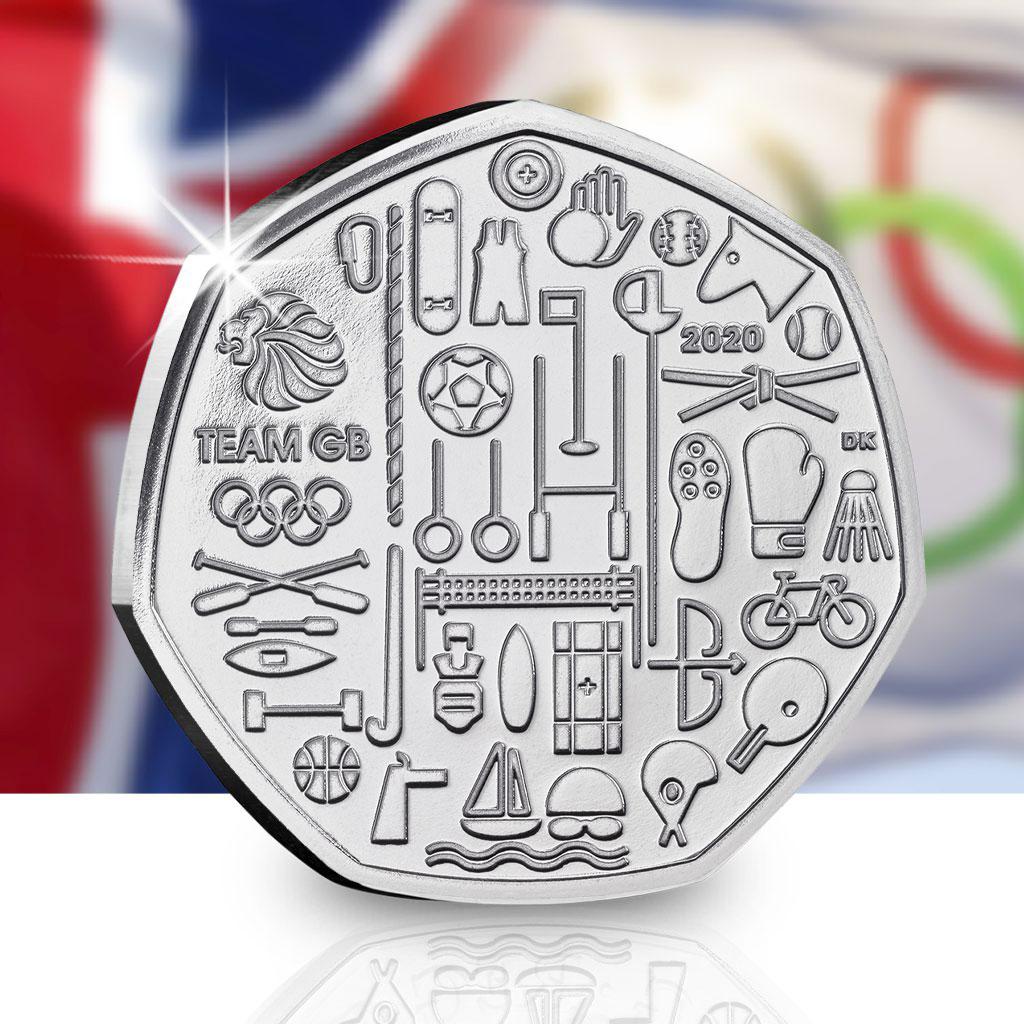 As the news broke that this year's Olympic Games would be postponed until 2021, collectors were soon asking the question, "What will happen to the 2020 Team GB 50p?"
Despite being released at the start of the year within the Annual Coin Set, the coin is yet to be individually released. We now know that this too will be postponed, in line with the Olympic Games, meaning collectors will have to wait until 2021 for the individual release of the Team GB 50p.
Two versions of the Team GB 50p
Excitingly, this will mean that there are two versions of the coin – one with the obverse dated 2020 from this year's Annual Coin Set and one with the obverse dated 2021 for next year's individual release.
The reverse design by David Knapton currently depicts the individual Olympic sports accompanied by the Olympic Rings, the Team GB logo, the inscription 'TEAM GB' and the date '2020'. But will this also be updated to reflect the new date of the Games – 2021?
Already in high demand
Already, the 2020 version of the Team GB 50p is being listed on secondary market sites for well over face value, as collectors rush to secure this version of the coin.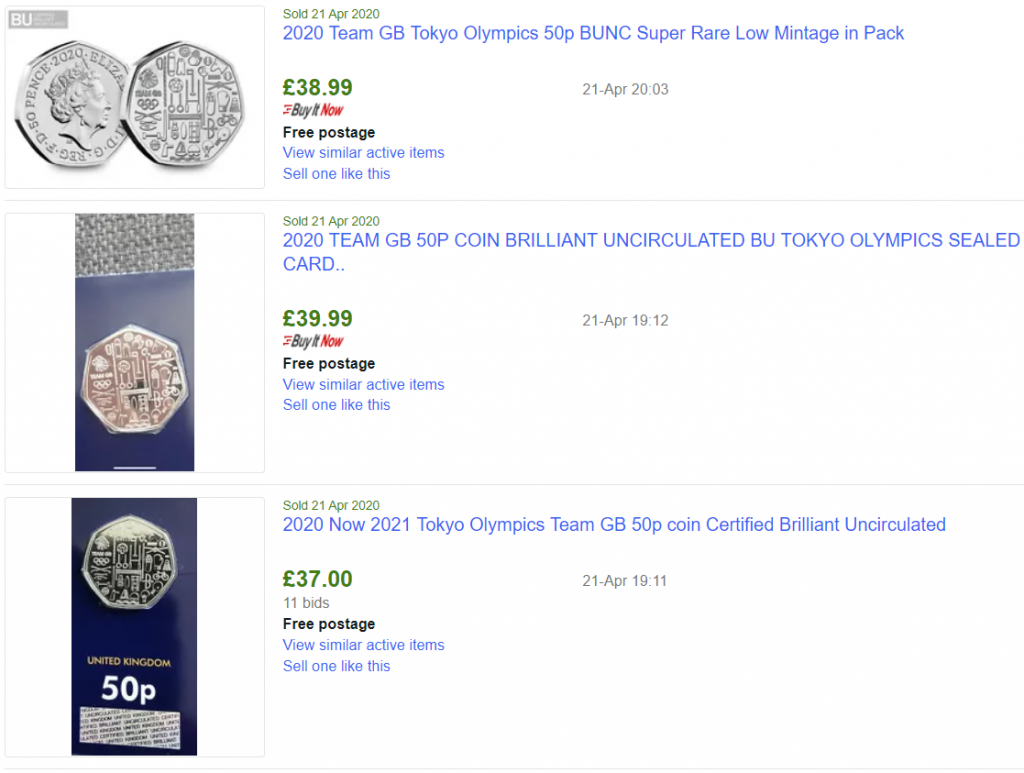 In fact, it appears that collectors have removed the coin from Annual Sets and is seen selling on eBay for over £35.
Demand for the 2020 version of the Team GB 50p is sure to be high, especially as it is only available as part of the Annual Set, meaning far fewer will be minted than if it were individually released.
Olympic 50p craze
Olympic themed coins are no stranger to the limelight…
In fact, it was the 2012 Olympic 50p collecting craze which kick started many collector's interest in the hobby.
Since then an estimated 75% of these coins have been removed from circulation by collectors adding them to their collection.
And so collectors were delighted in 2016 when The Royal Mint issued a special 50p to wish Team GB success for the Rio 2016 Games, considered by many to be the 30th Olympic 50p.
The coin's obverse features a swimmer with the Team GB logo, the Olympic rings and the inscription 'TEAM GB'. Designed by Tim Sharp, the coin has been officially endorsed by Team GB and celebrates the spirit of British Olympians – a must have for all Olympic 50p Collectors.
But now as the 2020 Team GB 50p takes centre stage, the coin collecting community has been sent into a frenzy once more.
I'm sure not only Olympic 50p collectors, but all Change Checkers will be really eager to secure this highly sought-after coin and will also be looking forward to the individual release of the updated version next year.
---
Own the 2020 Team GB 50p in the Brilliant Uncirculated Annual Coin Set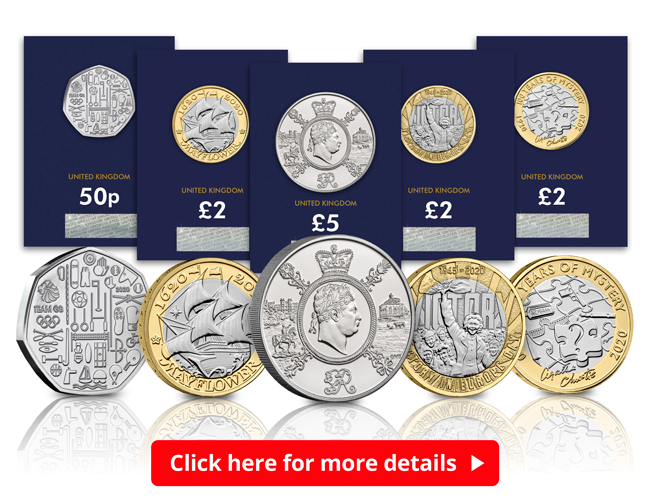 Don't miss the opportunity to secure the sought-after 2020 Team GB 50p as part of the Annual Coin Set.
Own the set today in Brilliant Uncirculated quality for £40.00 (+p&p).