HRH Prince Harry launched the very first Invictus Games at Queen Elizabeth Olympic Park, London in 2014, showcasing the incredible power of sport to inspire recovery and rehabilitation, and increase respect for those who have served their country.
The Games have installed a real sense of belonging for all, and as the international adaptive multi-sport event makes its way 'down under' to Sydney, Australia,  something extra special will be happening this year for the Invictus Games to mark the fourth year running.
Because to commemorate this special event, The Royal Australian Mint have released a limited quantity of commemorative $2 AUD coins into circulation in Australia.
This $2 coin features a competitor in a wheelchair, with the words "Invictus Games" on the reverse. Taken from the Latin word for 'unconquered', 'Invictus' captures the spirit of the games and the competitors who won't be defined by their injuries or disabilities.
2.3 million of these coins have been released over the past few months, meaning that they should be in the pockets of Australian change collectors by the time the games take place in October.
Invictus Games Sydney 2018 Chief Executive Officer Patrick Kidd OBE says:
"These coins are a fitting tribute to the men and women who serve and have served in our Defence forces and their families. The picture on the coin celebrates the unconquered spirit that this community displays each and every day and that you will all witness when these Games come to Sydney in October."
Over 500 competitors from 18 nations will compete in 11 different sports during the Games, including:
Archery
Athletics
Indoor Rowing
Jaguar Land Rover Driving Challenge
Powerlifting
Road Cycling
Sailing
Sitting Volleyball
Swimming
Wheelchair Basketball
Wheelchair Rugby
Will any of you change checkers be heading 'down under' to watch the Games this October? Or if you have any Aussie friends, make sure they keep an eye out for the coin in their change!
---
Secure your Invictus Games $2!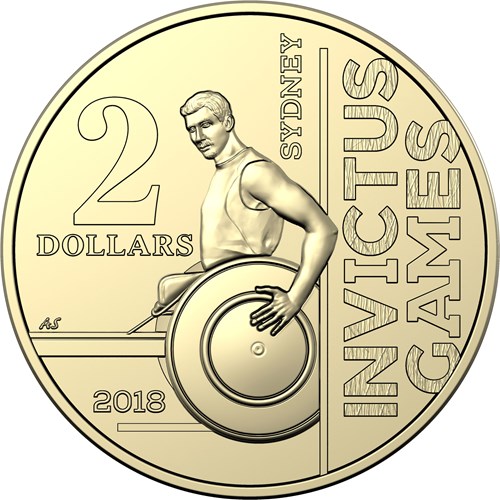 We've managed to get hold of 125 coins for UK collectors so you can now own this fantastic $2 coin from Australia, representing triumph over adversity.
Get ready for another collecting sensation!
Excitement is building across the globe for the 2016 Summer Olympic Games in Rio de Janeiro.
But as you might expect,  we're most excited about Brazil's new Olympic coins…
In the UK, the Olympic 50p series was a revolution in coin collecting – for many it represents the start of their interest in coins and millions rose to the challenge of collecting all 29. There were 29 million Olympic 50p coins that originally entered circulation.  Of those, the Royal Mint estimates that 75% have been removed from circulation by collectors!
The same collecting revolution is now taking place in Brazil…
For the first time ever, the Summer Olympic Games will be held in South America. And to celebrate this historic occasion, Brazil have launched a series of commemorative coins.
The Casa da Moeda do Brazil (The Brazilian Mint) have issued 16 commemorative Real coins featuring a different Olympic sport on each.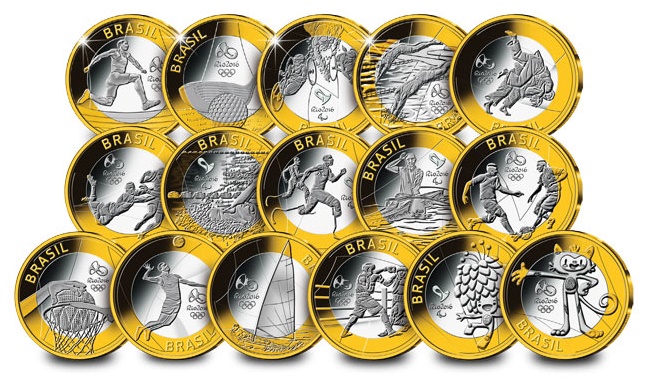 This is big news… Brazil has previously only ever minted coins on extremely rare occasions.
These official Brazilian Commemorative coins for Rio 2016 are crafted collector pieces and are sure to become a collecting sensation. These coins will most definitely be snapped up quickly among residents of Brazil.
But don't worry, you won't have to travel over 5000 miles to get your hands on them, we've managed to source all 16 'Real' coins from Brazil…
---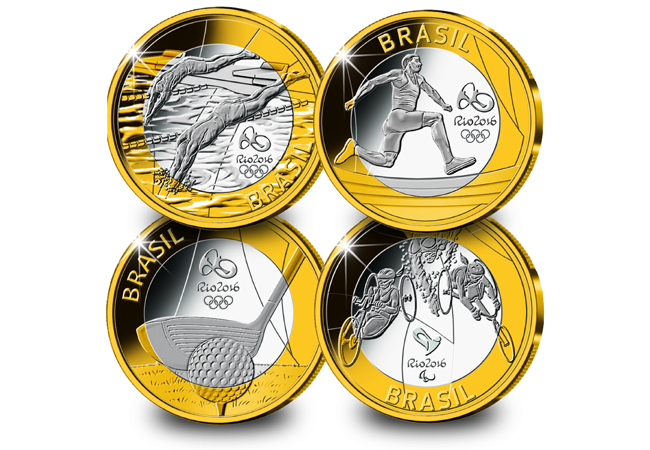 Don't miss your opportunity to be a part of this collecting sensation.
Click here to own Series 1 of the 'Rio 2016 Commemorative Coins Collection' for just £25.