The Anatomy of the new 12-sided £1 Coin
Tomorrow the new £1 coin will be released into circulation around the UK, sparking a new flurry of interest in coins from the general public.
Just like the polymer fiver back in September, the new £1 is sure to create excitement across the UK as people get their hands on the new coins for the first time.
So here's what to look out for when you find one: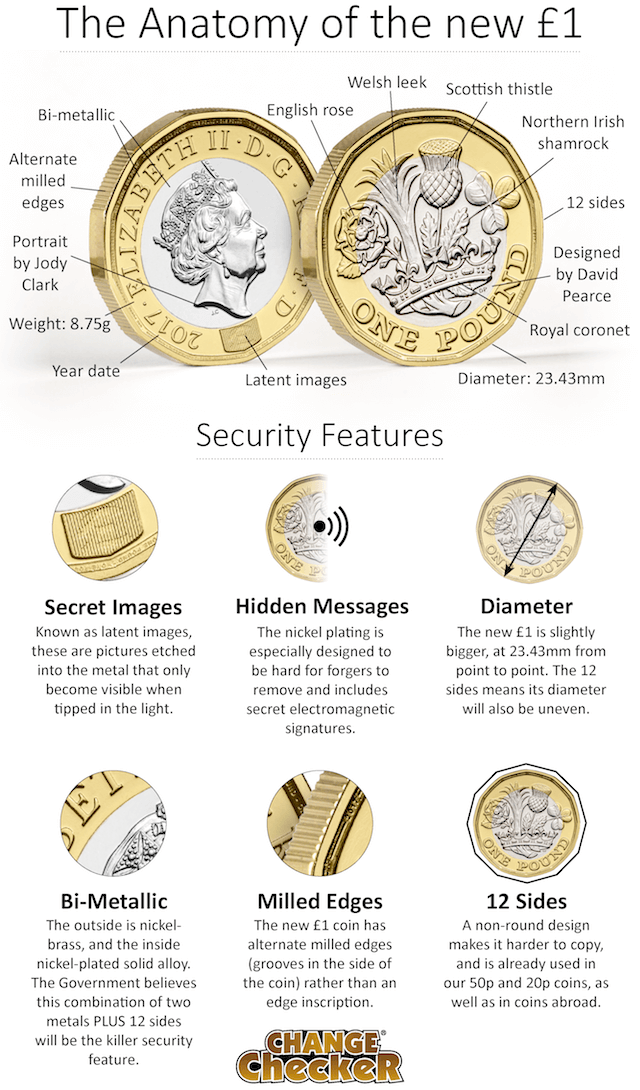 It's also worth looking out for the date on your £1 when you find one in your change. The Royal Mint have confirmed that at least 1.4 billion £1 coins in total will enter circulation, but half a billion of these £1 coins will be dated 2016.
When you do find your first pound make sure you post a picture on Facebook, Twitter or Instagram using the hashtag #foundapound, and also tag the location you found it!