Alan Turing – The Face of the £50 Note!
In 2019, The Bank of England revealed Alan Turing as the new face of the £50 banknote.
In their search to find an eminent British scientist to feature on the £50 note, a total of 227,299 nominations were sent to The Bank of England. 989 eligible characters were narrowed down to a shortlist of just 12 before Turing was finally selected.
Change Checker is so excited to reveal that today the design of this BRAND NEW £50 note has been officially confirmed by The Bank of England.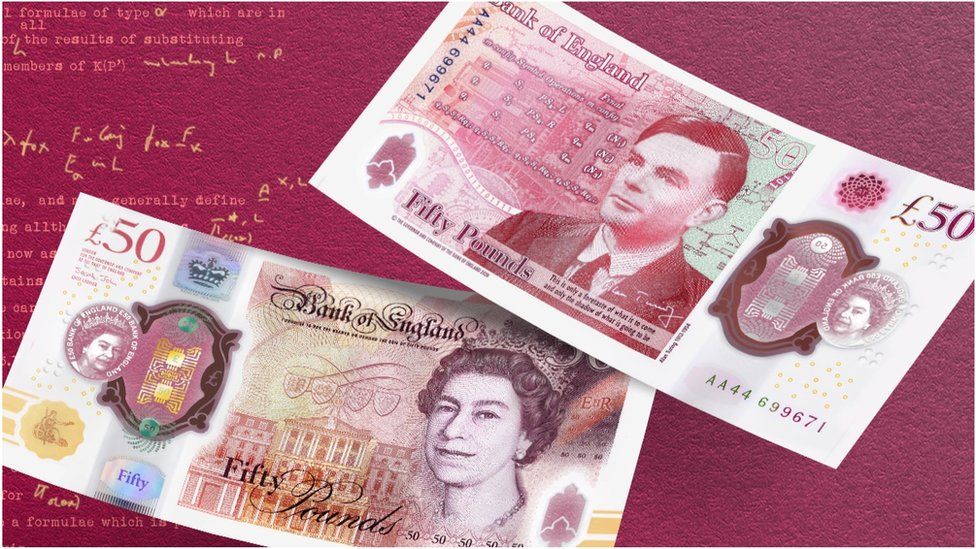 In keeping with Turing's code-breaking legacy, this brand new £50 has been declared as the most secure yet.
What features on the new £50 note?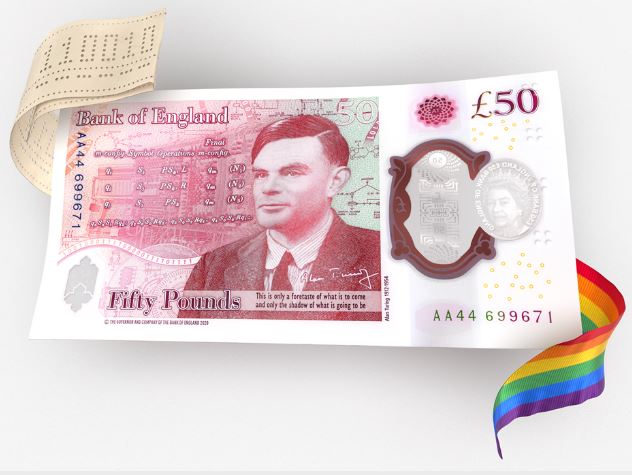 This brand new banknote is FULL of exciting features. Including:
A photo of Turing from 1951 which is part of the National Portrait Gallery's collection
A table and mathematical formulae from Turing's 1936 paper "On Computable Numbers, with an application to the Entscheidungsproblem"
A design of Turing's trial model of his famous Automatic Computing Engine (ACE) Pilot Machine
Technical drawings for the British Bombe, one of the primary tools used to break Enigma-enciphered messages
A quote from Turing, from an interview in The Times newspaper (June 1949): "This is only a foretaste of what is to come, and only the shadow of what is going to be"
His signature from the visitor's book at Max Newman's House in 1947 which is on display at Bletchley Park
Ticker tape depicting Alan Turing's birth date (23 June 1912) in binary code.
In addition to these amazing design features, there are of course a series of security features, similar to those we've seen on our £5, £10, and £20 polymer notes, including holograms and see-through windows.
GCHQ Collaboration
In recognition of Turing's code-breaking expertise, the Bank of England have collaborated with GCHQ on the intelligence and cyber agency's toughest puzzle ever – based on the Turing £50 bank note design.
GCHQ's Turing Challenge is a set of 12 puzzles that have been put together by intelligence staff at GCHQ, where problem solving and a diverse mix of minds are at the heart of its work to help protect the UK from increasingly complex threats
Who was Alan Turing and why is he being featured on a £50 note?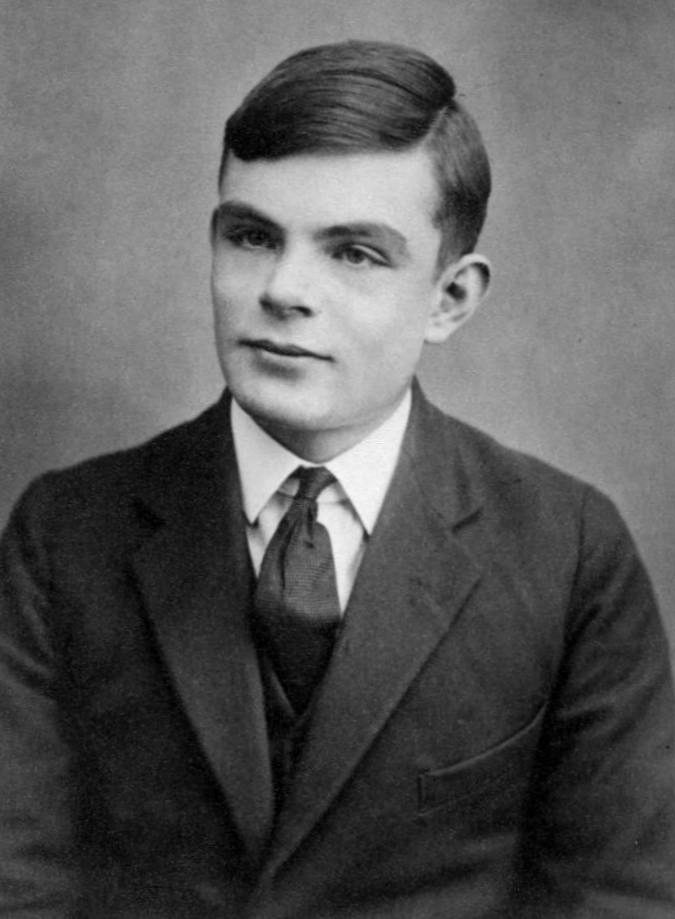 Alan Turing was most famously known for accelerating Allied efforts to read German Naval messages enciphered with the Enigma machine.
His work is said to have been key to shortening World War Two and saving millions of lives.
In addition to his work during World War Two, Turing played a pivotal role in the development of early computers, first at the National Physical Laboratory and later at the University of Manchester.
In 2013, he was given a posthumous royal pardon for his 1952 conviction for gross indecency.
Speaking of the new note, Andrew Bailey, the governor of the Bank of England, said: "Turing was a leading mathematician, developmental biologist, and a pioneer in the field of computer science. By placing him on our new polymer £50 banknote, we are celebrating his achievements, and the values he symbolises."
Polymer Notes
This brand new £50 note is the last in the Bank of England's collection to switch from paper to polymer, following the popularity of the polymer £20, £10 and £5 notes.
The banknote will enter circulation on 23 June, which would have been the mathematician's birthday.
Alan Turing £50 note voted as Change Checker's favourite polymer note!
As the brand new £50 note is the last in the Bank of England's collection to switch from paper to polymer, we asked you to vote for your favourite polymer note.
The results are in!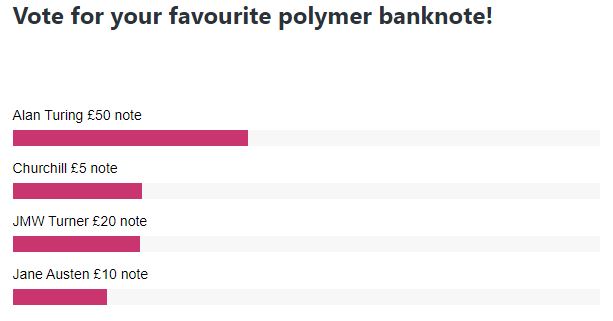 The Alan Turing £50 has been revealed as Change Checkers' favourite polymer banknote, taking over 40% of the votes!
We're certain collectors will be eager to add this banknote to their collections when it's released later in the year. Will you? Let us know in the comments below!
---
Don't miss out on the very latest UK coin releases!

Join the Change Checker UK CERTIFIED BU Subscription Service and receive new UK coins sent to your door without the hassle of placing orders on the day of release!
Simply choose the perfect subscription for you here >>